Editor's pick: Our 5 selections for the 2019 Flatpack Film Festival
Flatpack Film Festival (30 April – 5 May 2019) is rapidly approaching its thirteenth edition, with an equal parts wondrous and enigmatic program. Read on for our exclusive lowdown.
The beauty of Flatpack's film programming comes in its willingness to eschew concerns regarding runtimes and marketability, striving solely for one thing: idiosyncratic artistic expression. Leafing through this year's program is a testament to how cinema as a medium continues to expand in meaning and dimension, but when it all sounds so good, how can you possibly choose?
Sometimes it can be enough of a fluster just deciding what to watch on the telly, or even, on a particularly hurried and hazy morning, what socks to wear, let alone parsing through such a carefully considered list of shorts, features, and installations. Thankfully, at Counteract we've gotten a little ahead of the curve to give you some surefire tips.
Oxide Ghosts + Q&A
---
Electric Cinema, Wednesday 1st May: 15:30, 18:00
Satire has never felt so simultaneously scathing and surreal as it did in the world of Brass Eye, Chris Morris' still notorious parody of current affairs. Brass Eye's director, the perennially offbeat Michael Cumming, returns to that frustratingly shallow well (only 7 episodes ever aired) in Oxide Ghosts, a collage of outtakes and unseen footage from the show all tied together by Cumming's narration.
It should come as no surprise given the show's density of gags, and the creative talent of those involved — Charlie Brooker, Jane Bussmann and Graham Linehan to name but a few — that Oxide Ghosts is an uproarious ride behind the scenes of one of Britain's most mythic shows. What's more, the 6pm showing includes a Q&A hosted by Stewart Lee, himself there to present his own collaboration with Cumming later that evening: King Rocker.
Discover more and buy tickets for Oxide Ghosts here.
---
Forecasting
---
Birmingham REP, Wednesday 1st May: 18:00, 20:30
In many ways, Forecasting occupies a confusing middle ground. At 50 minutes long, it's not quite a feature, and not quite a short. As a performance piece, it's somewhere between interpretive dance, futurist android assimilation, and absurdist comedy. And yet, Barbara Matijević's fascinating deconstruction of form is a consistent joy, straddling these fences with a real artfulness.
Matijević's one woman show sees her enter the world of self-help videos and how-to guides through the peripheral edges of her laptop screen, momentarily becoming one with the forgotten YouTube masses. It's a work that has a basis in perpetual empathy, and yet manages to channel this in both humorous and dramatic ways. Definitely one that needs to be seen to be understood.
Discover more and buy tickets for Forecasting here.
---
Kids
---
Flatpack Hub, all week (interactive installation)
The Mockingbird, Friday 3rd May: 18:00, Saturday 4th May: 10:00 (short film)
No no no, not that Kids. Part art installation, part interactive video game, part animation, Kids is a fascinating study of tactility and texture, and far less uncomfortable viewing than Larry Clark's infamous feature. Designed by Swiss artists Michael Frei and Mario von Rickenbach (responsible for the award-winning Plug & Play) Kids explores groupthink, and the pressures and draws of pack mentality, all through a simple series of black and white line drawings.
Appropriately given its multitudinous history, Kids will be showing in two different forms at this year's Flatpack. For the entirety of the festival you can get down to the Flatpack Hub on Gibb Street and play around with the mechanics for free, rendering your own version of events in real time. Alternately (or, dare we say it, additionally) you can catch the short film version as one of the twelve films featured in competition as part of Metamorphosis.
Discover more here, and buy tickets for Metamorphosis here.
---
Strange Birds
---
The Mockingbird, Thursday 2nd May: 18:00, Friday 3rd May: 13:30
One of Flatpack's great curative strengths is their ability to pick disparate filmic threads and tie them together under a cohesive banner. Each of the nine short documentaries assembled under the repeatedly apt roofage of Strange Birds tackles the human condition, albeit from an unorthodox angle. By zeroing in on the curious and strange, they bring focus to each of our own personal oddities.
Nobu, a retrospective tale of a young Japanese man who left for the Netherlands on a flight of fancy and never returned, sheds light on our own discursive impulses. It's Going to Be Beautiful finds the comic and the macabre in the reality of Trump's wall, framed against a near infinite landscape. Likewise, The Traffic Separating Device finds further humour in bureaucratic irrationality on a smaller scale, centring on one hapless Swedish bus station. Each film has its own wry angle, only amplified by their unique communion.
Discover more and buy tickets for Strange Birds here.
---
Eighth Grade
---
Electric Cinema, Saturday 4th May: 16:00
As the recipient of Counteract's first five star film rating (alongside some other less prestigious accolades…) we'd be remiss not to recommend Bo Burnham's charming debut feature, Eighth Grade. Centring on the final stretch of middle school, we follow thirteen-year-old Kayla Day, played by relative unknown Elsie Fisher, as she stumbles through a nebulous web of awkward adolescent encounters.
Burnham utilises his own YouTuber background to remarkable effect, creating what might be the first piece of millennial teen cinema that genuinely understands the interplay of technology and insecurity for younger generations. In its grounded take on teenage tribulations, Eighth Grade never belittles those problems, even as it avoids reducing them to melodrama, consistently finding moments of humour and pathos on opposing sides of the same coin.
Discover more and buy tickets for Eighth Grade here.
Like this? Try these…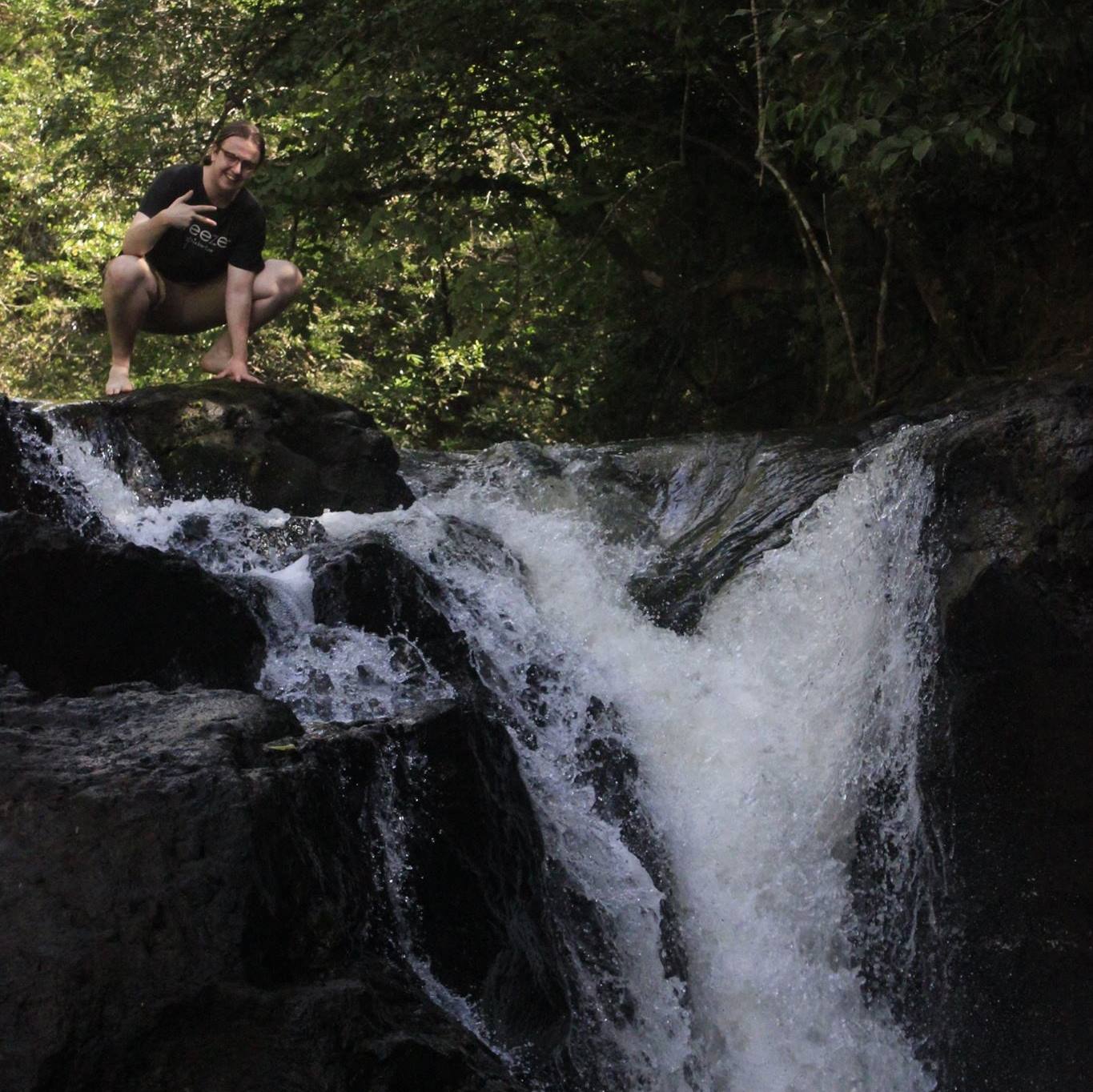 Film editor, occasional writer, and sporadically coherent ranter. Bear in mind that if it stars Robert Pattinson or is directed by Bong Joon-Ho it's probably getting an extra star off the bat.