Event review: CineQ Queer Film Festival 2019
CineQ's debut LGBTQ film festival took place in Birmingham over the weekend of March 22-24 – Sarah Staniforth reviews
[amazon bestseller="blu-ray"]
LGBTQ (lesbian, gay, bisexual, transgender, and queer people in Britain have made immense progress towards equality over the past few decades, with the repeal of Section 28; the legalisation of same sex marriage, and the Equality Act, to name a few ground-breaking legal changes. But there's still a lot left to fight for, not only legally but at the level of attitudes, highlighted by the ferocity of recent debates over the inclusion of LGBT equality lessons in the primary school curriculum, with repeated homophobic protests at a Birmingham school. It still isn't always safe to be 'out', and being queer can be an isolating experience.
The weekend of March 22-24 saw CineQ Birmingham host a welcome intervention in the form of CineQ – their debut LGBTQ film festival – spread between some great venues: Centrala, The Mockingbird Cinema and Kitchen, and Midlands Arts Centre. Cinema is a brilliant medium for increasing LGBTQ visibility, as well as something that enables members of the community feel represented — to have themselves reflected in the images they consume. Growing up, most LGBTQ people didn't see themselves represented in film. Although cowboy romance Brokeback Mountain was a breakthrough for Hollywood representation of gay experiences, subsequent cinematic representations of non-hetero sexualities have tended to follow in that vein, focusing upon white, cis, gay men.
Founded by Rico Johnson-Sinclair and funded by BFI FAN Film Hub Midlands, CineQ's festival challenged the dominant mode of representing queerness by foregrounding the perspectives of LGBTQ people of colour, through a combination of art cinema and documentaries about LGBTQ lives and perspectives. There were also events providing valuable networking opportunities for creatives, including a brunch with award-winning transgender filmmaker Campbell X.
While it'd be impossible to do justice to the packed programme, there are some highlights worth giving special attention to. One was CineQ Watch Parties, an inclusive and innovative experimental event which preceded the official beginning of the festival. The 'parties' provided people with the opportunity to watch queer films together via social media as part of an effort to tackle isolation in the LGBTQ community.
Another was the festival's opening film, Rafiki, a ground-breaking work about a romance between two Kenyan women that was banned by Kenya's Film Classification Board for representing a lesbian relationship in a positive light. Representations of African LGBTQ lives remain rare, so there's something incredibly powerful about the choosing the film to open the festival, particularly in the light of the censorship it has experienced in Kenya.
---
From the shorts programme, a standout was Half a Life, an animated documentary screened as part of shorts programme Then and Now: a beautifully executed, evocative insight into life as a gay activist in a conservative Arab country. As well as showcasing a great variety of international cinema, the programme didn't ignore local LGBTQ matters either, with Then and Now also including a touching short that told the story of the AIDS crisis of the 80s from the perspectives of doctors and nurses who cared for patients with the disease, and a documentary about Birmingham LGBTQ advocates' thoughts on the role of Pride today.
Overall, the festival was fun and thought-provoking, showing an excellent range of films to suit a range of tastes. Anyone expecting a weekend full of Love, Simon-style blockbusters will have been disappointed, but the festival was very successful in its aim to showcase marginalised voices within the LGBTQ community — for those who have missed it, let's hope that future iterations of the festival are in the works.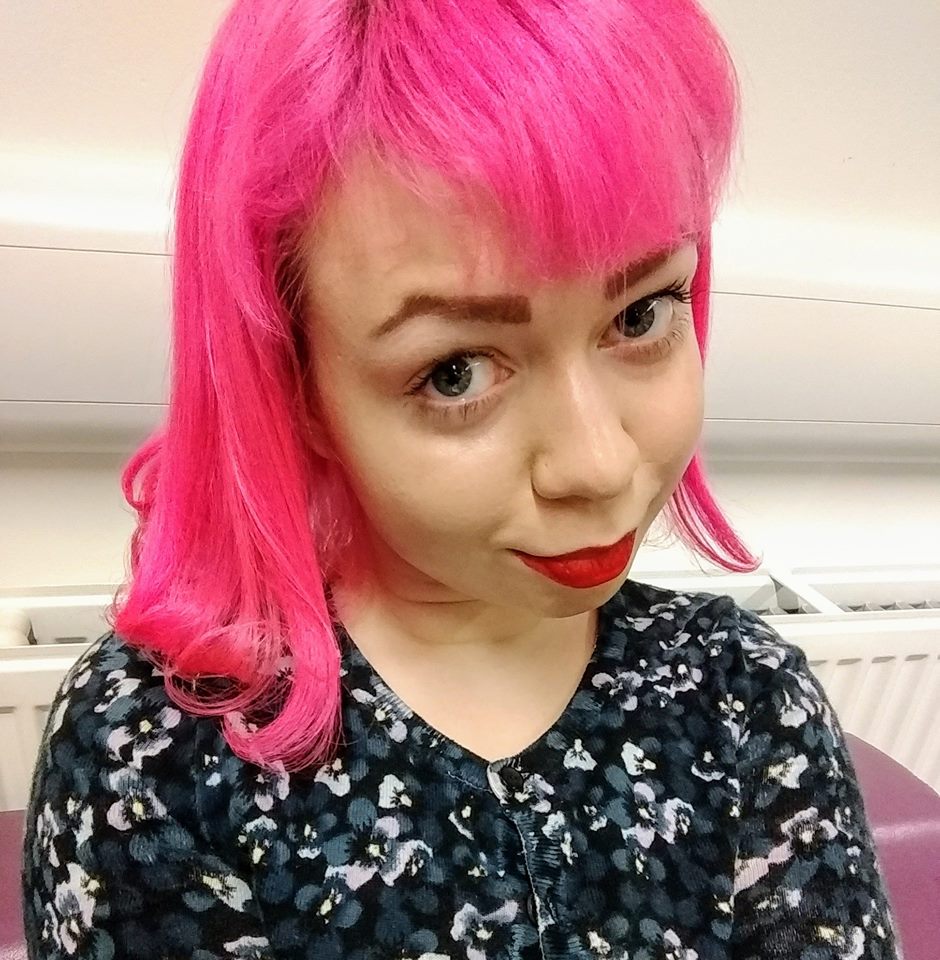 Sociology student at Uni of Warwick. Victoria Legrand fangirl. I like amplifying marginalised voices in music (female, LGBTQ, etc).