Ned's Atomic Dustbin & Pop Will Eat Itself to roll back the years in Birmingham
Love From Stourbridge returns to Birmingham later this month, as Ned's Atomic Dustbin, Pop Will Eat Itself and Miles Hunt (The Wonder Stuff) team up for two nights of local nostalgia on April 20th & 21st
[amazon bestseller="ned's atomic dustbin vinyl"]
Apart from being two of the greatest band names of the 20th century, Pop WIll Eat Itself and Ned's Atomic Dustbin also represent two of Stourbridge's biggest musical exports. This small, relatively unknown town in the Black Country, may draw a blank for all but the most dedicated '90s music fan. However for a few years in the early '90s, Stourbridge was a hotbed of musical talent, thrust into the spotlight of the national music scene, and becoming a place of pilgrimage for alternative rock fans.On April 20th and 21st, the guardians of the "grebo" genre will play two double headline gigs at Birmingham's O2 Institute, as part of their national 'Love from Stourbridge' tour, which garnered widespread critical acclaim in its first incarnation last year. The full triumvirate of Stourbridge rock royalty will be represented, as the support act for the tour is an acoustic performance and DJ set by Miles Hunt from The Wonder Stuff. But who are these provincial popstars, and what is grebo music?
The grebo genre combined musical influences from punk, industrial rock, and psychedelia, with hip hop, and electronic dance music. The term "grebo" was originally used pejoratively for bikers and rock music fans with long hair, but was reappropriated by bands like PWEI, to describe the music scene and subculture surrounding a small group of bands in the Midlands, during the late 1980s and early 1990s. Grebo artists and fans sported long hair, dreadlocks and baggy shorts, much like the subsequent grunge genre.
---
Pop Will Eat Itself took their name from an NME article about jangle pop band Jamie Wednesday, who would later become Carter the Unstoppable Sex Machine. The article stated that pop music is forever recycling its ideas and that eventually pop will eat itself. Forming in 1986, The Poppies, as the band are affectionately known by their fans, first found mainstream success with their 1989 album This Is the Day…This Is the Hour…This Is This!, featuring the singles 'Def. Con. One' and 'Can You Dig It?'. This is the Day… showcased the band's unique sound, fusing rock with sample-heavy, electronic dance music and hip hop influences. Top 40 chart success continued on their following three albums, with their biggest single success being the 1993 UK top ten hit 'Get the Girl! Kill the Baddies!'. In 1996, The Poppies disbanded after being dropped by major label RCA. Bassist Richard March later joined Bentley Rhythm Ace, with drummer Fuzz Townshend. Guitarist and frontman Clint Mansell has gone on to have a successful career composing scores for films such as Ben Wheatley's dystopian drama High Rise, and Scarlett Johansson's live action manga reboot Ghost in the Shell. Arguably Mansell's most iconic composition is 'Lux Aeterna' from the soundtrack to Darren Aronofsky's Requiem for a Dream, and Mansell has written the score for almost all of Aronofsky's subsequent films, including Black Swan and The Wrestler.
Ned's Atomic Dustbin took their equally iconic moniker from the title of an episode of Spike Milligan and Peter Sellers' anarchic BBC radio comedy The Goon Show. From the outset, The Neds were visually and sonically distinctive; their crimped and dreadlocked hair, and baggy shorts, as unusual and unique as their two bass player lineup. Lead bassist Alex Griffin would play melodies higher up the bass range, whereas Matt Cheslin would play the lower regular basslines. 1991 saw the release of their debut album God Fodder, which stayed at number 4 in the UK album chart for 5 weeks. God Fodder even did well across the pond, where Billboard magazine put their success down to the band's extensive touring, and extremely popular t-shirts. The band produced 86 iconic t-shirt designs in their first three years. The album featured The Neds' highest charting UK single 'Happy', which got to number 16. Two more studio albums followed; 1992's Are You Normal?, and Brainbloodvolume in 1995, which both saw the band incorporating more sampling and electronic influences. Younger generations may have encountered The Neds via the songs 'Kill Your Television' and 'Grey Cell Green', which feature in the Playstation and Xbox video games NCAA Football 2006 and Saints Row respectively.
---
For all their successes, the grebos seem to have been somewhat forgotten by music history. Young alternative music fans, who did not live through the '90s will be aware of Oasis, Primal Scream, and The Stone Roses, whereas bands like PWEI, The Neds and The Stuffies struggle for recognition. Perhaps it was their attitude; they never took themselves too seriously, and shunned rock 'n' roll cliches. Also the big-city glamour of Manchester was arguably easier for record companies to market than the small-town charm of Stourbridge. Ultimately the grebos made music for their fans, not the music press, and that has seen them lose out to Britpop, as the sound of '90s indie.
Love From Stourbridge swings by O2 Institute Birmingham on Saturday 20 and Sunday April 21. Tickets are available now.
[amazon bestseller="pop will eat itself vinyl"]
[amazon bestseller="the wonder stuff vinyl"]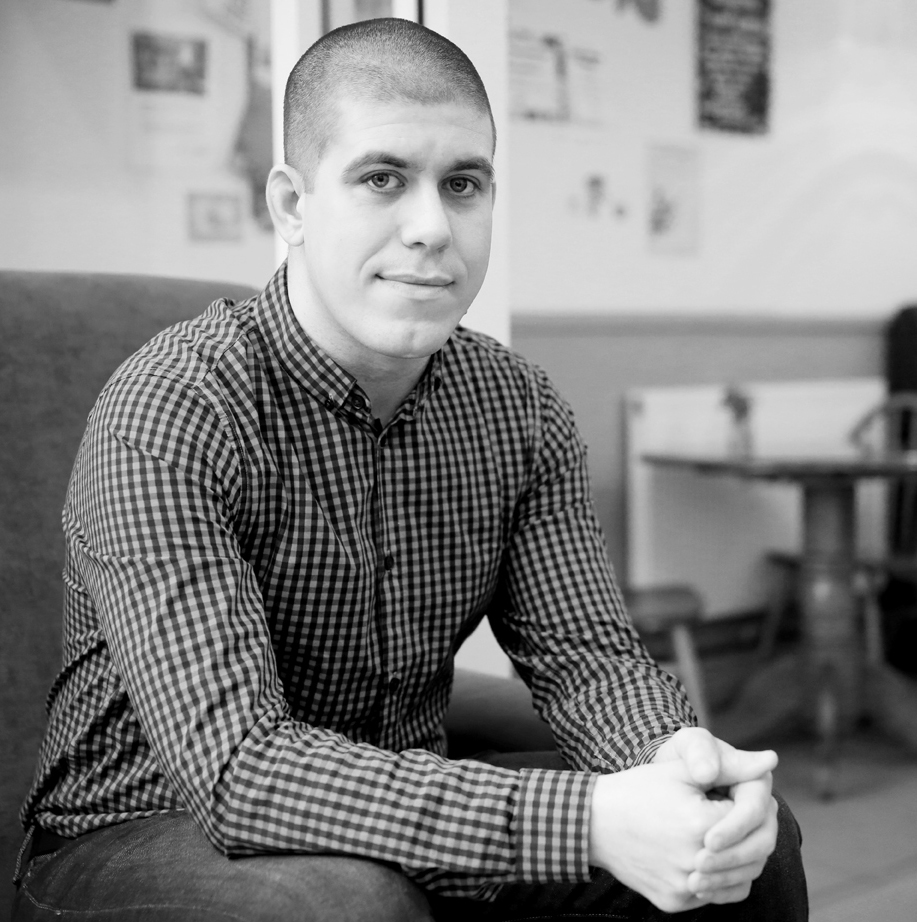 Teacher of media and film. Craft beer enthusiast, cardigan devotee, and aspiring anarchist.