Review: Lady Sanity brings the Noise on latest single
It's been almost a year since Lady Sanity gave up the day job to concentrate full time on music, and it clearly agrees with her.
The talent was always there, as evidenced by the brilliant For Figures EP, but since fully committing to 'the game', her output has moved on to another level. With the help of a new and improved posse of collaborators, producers and engineers, Sanity released the fantastic Firin' and followed it up with the gorgeous lo-fi and slightly melancholic Focus.
On her new release, Noise, she's at her incendiary best, mixing grime, hip-hop and her authoritative voice to eviscerate those in the music business who initiate conflict with others in order to inflate their social media presence. Her answer? Rise above it and channel your energy in a more positive direction. "Just like your movements your words are a mystery/made an assessment and saw they're no risk to me/even with auto-tune they couldn't bitch to me/keeping them silent is the perfect remedy/all that noise – mute it out to avoid".
The clear lesson to those in the industry who want to use others in order to boost their own profile is maybe not to provoke the ire and fire of the city's most eloquent, respected and LOVED MC. Renowned producer Delirious provides a variety of ridiculous beats, and Sanity overlays her usual earnest, intelligent and high-quality floetry with incredible vocal dexterity. It seems like going full-time has given Sanity the time and space to hone her craft, and also to meet the ever-increasing demands of her booking agent. She made her debut at Wireless Festival recently – probably her most important show to date alongside the Commonwealth Games closing ceremony – and the urban music scene in London is gradually falling in love with her like her Birmingham fans (including a certain advocate who goes by the name of Lady Leshurr) did years ago.
We here at Counteract believe it's only a matter of time before the rest of the country wakes up to her special and unique artistry and persona. Bring the Noise.
Noise is available for digital download and streaming on July 26th.
Like this? Try these…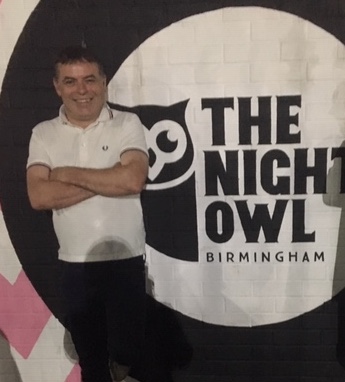 Militant anti-racist and Brummie. Lucky to be born in the most innovative musical city on Earth. If I hadn't been, I'd have moved here by now.