Review: Waterparks cause chaos at Birmingham's O2 Institute
Waterparks are well known for being a flamboyant band with incredible technical abilities who always seem to have a horde of fangirls follow them, no matter what continent they're on.
Monday 27th January marked Waterparks' return to the O2 Academy, however little did the crowd know they were in for a treat as the band's team brandished cameras, ready to film the entire set for their live CD/DVD.
Waterparks' set opened with 'Cherry Red', an intro track from the band's latest release Fandom. This was followed by the sensational single 'Watch What Happens Next' where Awsten was overpowered by the united voice of his devoted audience while confetti cannons coated the crowd. Next on Waterparks' list came 2017 single 'Blonde' which was succeeded by Fandom release 'Dream Boy' and featured, yep you guessed it, even more confetti.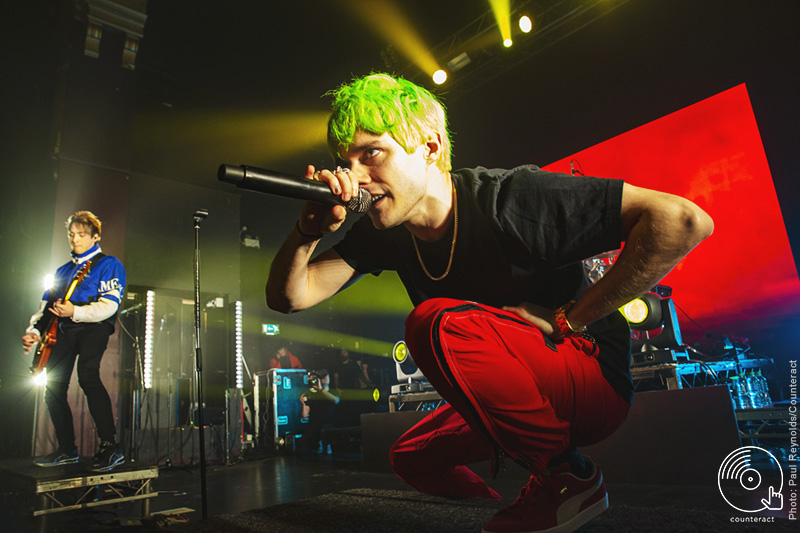 Up next came a ten-minute-long melody going by the name of 'Double Dare 2019', featuring a mash up of songs from their 2016 album Double Dare including single 'Royal' as well as album tracks 'Dizzy', 'Little Violence', 'Gloom Boys', 'Take Her to the Moon' and 'I'll Always Be Around'.
The set slowed down with 'High Definition', giving the crowd chance to catch their breath and admire the calming videography that adorned the back wall of the O2 Institute, all while the lights dimmed and the standing stalls became a sea of waving arms. This was followed by Awsten announcing that he wants to find out which side of the room he likes better, as the band launched into Fandom tracks 'Worst' and 'War Crimes'.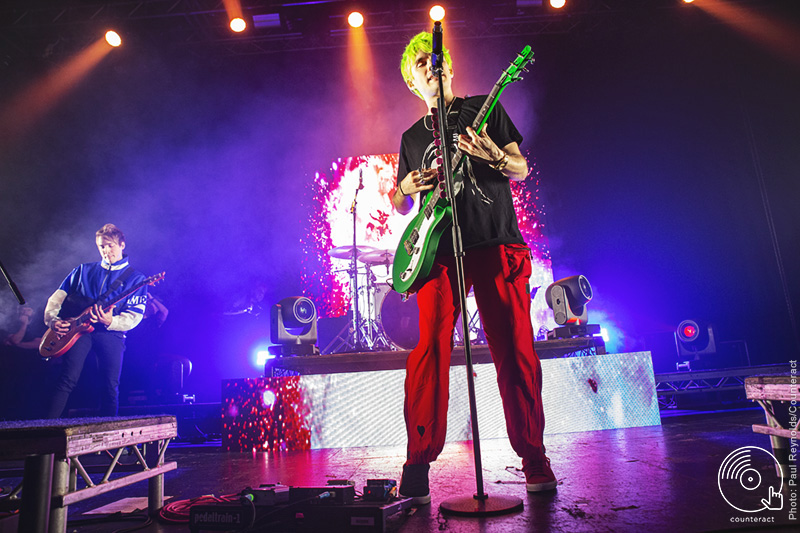 Next on the boys' set came 'Reboot' and crowd favourite 'Easy to Hate', which was followed by guitarist Geoff Wigington and drummer Otto Wood leaving the stage to make way for a small solo set from Awsten. This session included an acoustic version of 'Lucky People', which started with Awsten trying (and failing) to throw a guitar pick to a fan in the seated stalls and ended with it raining guitar picks over the entire audience. He then introduced '21 Questions' and stated that seeing as it's a sad one, it's now dedicated to "everybody who didn't get a pick". How considerate.
As the phone torches were turned off and marked the ending of the 'sad section', the remainder of the band joined Awsten back on stage and played 'I Miss Having Sex But At Least I Don't Wanna Die Anymore', 'Zone Out' and 'I Felt Younger When We Met'. The next ten-or-so minutes made way for another medley entitled 'Entertainment 2019' which featured a blend of songs from their 2018 album Entertainment. The intoxicating concoction included snippets of songs 'Tantrum', 'Peach (Lobotomy)', 'We Need to Talk', 'Sleep Alone', 'Crybaby', 'Not Warriors' and 'Rare'.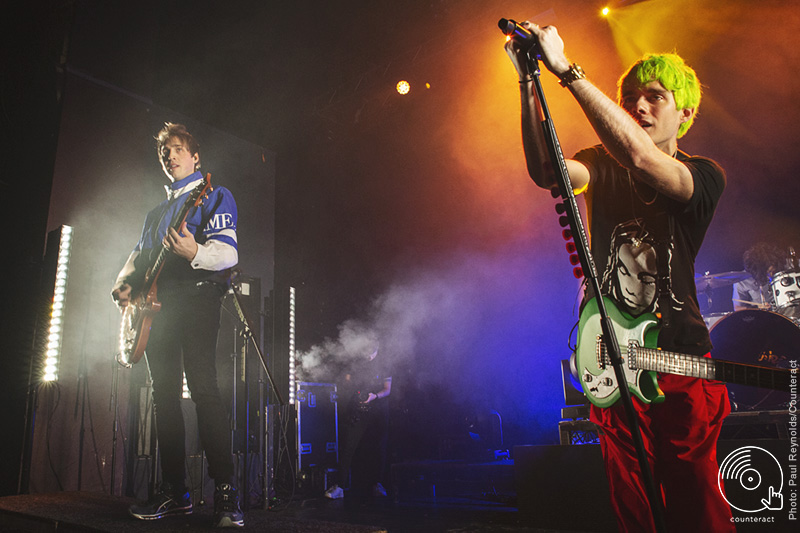 The night came to a close with Double Dare single 'Stupid for You' that showcased a somehow still lively crowd alongside sensational lighting that reflected the album cover's colours. The last song of the night was none other than 'Turbulent', which featured a pit that seemed to swallow willing participants, innocent bystanders and determined crowdsurfers alike.
Photographs by Paul Reynolds
Like this? Try these…
Graphic designer, saxophone player, gig lover. Owns far too many hamsters.