Review: Tom Clarke ignites Hare & Hounds with trip down memory lane
An expectant Hare and Hounds crowd erupted on 18th September as The Enemy's former frontman Tom Clarke kicked off his 2018 solo tour with unbeatable energy.
[amazon bestseller="enemy live and die vinyl"]
Kickstarting the evening, Conor O'Rourke delivered some heartfelt originals, echoing the likes of Lucy Rose and Michael Kiwanuka in a calming blend of indie folk and soft rock. After having his car written off earlier that day, O'Rourke maintained his dignity and composure in order to ease the audience into the evening, sporting a particularly stylish hat.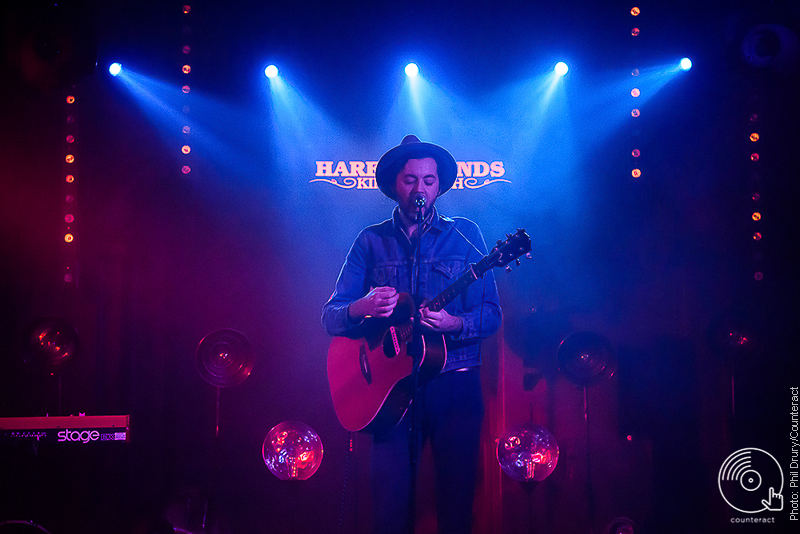 Conor O'Rourke
Next up was Levi Washington who gave us some beautiful renditions of classics from Oasis, Stereophonics and Arctic Monkeys: fantastic hair and a fantastic setlist proved to be the perfect ingredients to steal some hearts this evening.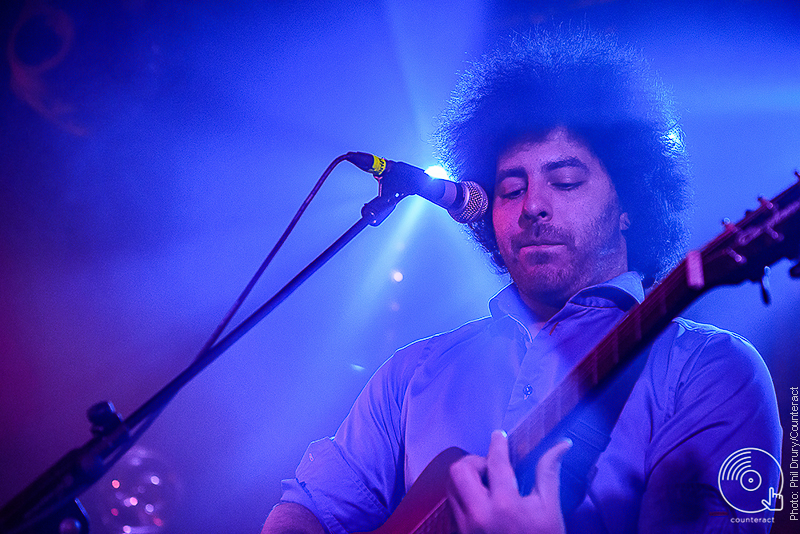 Levi Washington
Final support came from local punk rock band, Wood and Nails. With catchy tunes, funky guitar riffs and nice subtle harmonies, these boys drew in the final trickles of the crowd, cracking up the energy with standout 'The Night Before' from their 2015 EP of the same name. Although only a duet on this particular night, the four-piece are set to play at the O2 Academy in December supporting Flogging Molly and The Bronx. They are definitely worth catching! You can get tickets here.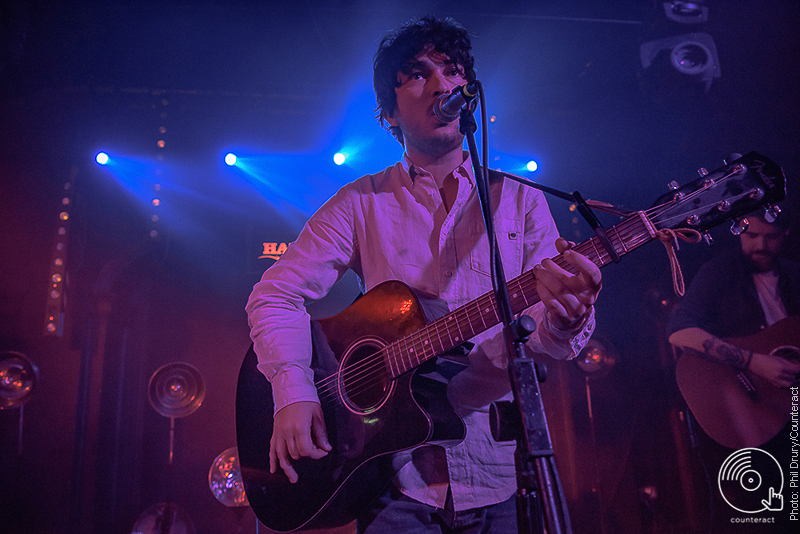 Wood and Nails
As the lights went down one final time ("none of that going off and being clapped back on stage crap", as Clarke himself declared), the crowd were ready for the main event of the evening.
Weaving his way through the eager crowd, Tom Clarke emerged onto stage with the sort of prowess and energy you might expect from a four year old on their first day of school, bellowing above the screams "are you ready to fucking party?" We certainly were, and we certainly did.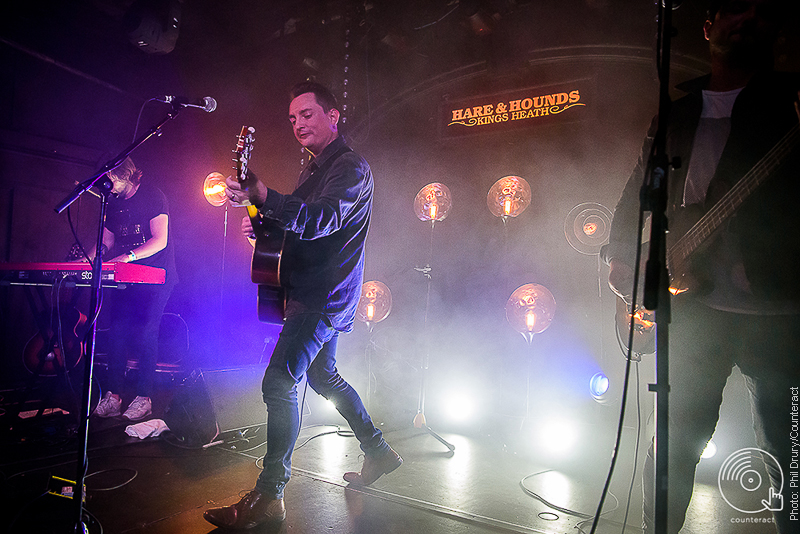 Tom Clarke
Opening with seemingly unsustainable energy for 'Aggro', Clarke injected every inch of energy and passion into his songs throughout the performance. Those in attendance roaring the lyrics to 'Away From Here' in lieu of Clarke's own vocals is sentiment to the legacy of The Enemy, as it seems that that we are not quite ready to let go. Hearing 'We'll Live and Die in These Towns' was like staring at an old photo of an ex-lover: a painful reminder of what you once had and so desperately need again.
Read: Tom Clarke on the music industry, Coventry and life after The Enemy
Read: Review: The Enemy bid farewell in emotional Coventry homecoming
But this was not just a night to reminisce. Using these intimate gigs as a "testing ground" for his new material, Clarke whipped out some new originals – including 'She Don't Leave the Lights On', a continuation of the story of Nigel, the British Steel worker that originated in the XTC song 'Making Plans for Nigel', and continued with The Enemy's 2009 single 'Be Somebody'. This latest addition to the saga tells the story of Nigel's parents – a melancholy tune with a catchy pre-chorus that left us yearning for more.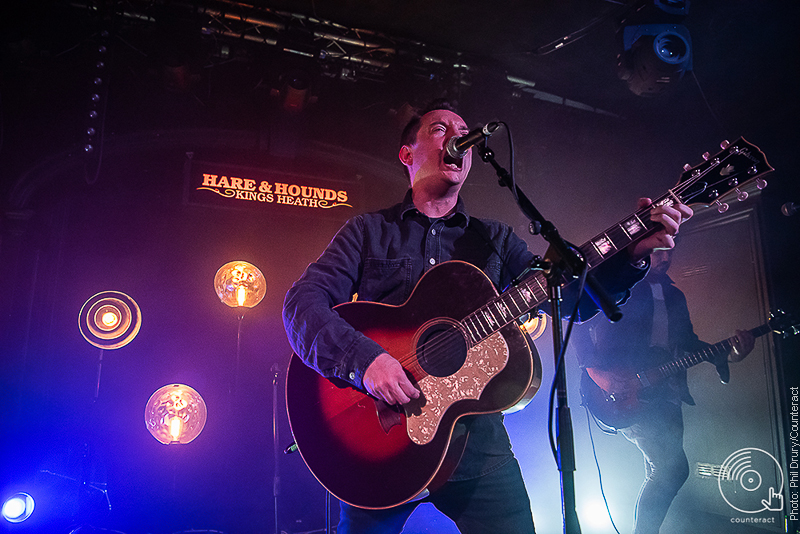 Tom Clarke
This brief tease into Clarke's future with the promise of a new album with full band left the audience reeling, and was the confirmation they needed that whilst The Enemy might be a thing of the past – Tom Clarke certainly is not, and he's better than ever.
Photographs by Phil Drury
Passionate about TV, music and Birmingham.