Review: Jack Garratt treats fans to intimate live showing on 'Work In Progress' tour
'Love, Death & Dancing' are three concise words that sum up the last half decade of Jack Garratt's life. Tentative, intimate moments, looming dark shadows and inner conflicts, and all the in-between little victories that come with the whirlwind romance of topping the UK charts, but battling with your inner critic at the same time.
As Jack so point-blankly stated himself at the sold out Castle and Falcon on Saturday, February 22nd, his upcoming second album 'Love, Death & Dancing' was a complete rewrite of everything he knew. 2015's summers were soundtracked by Garratt's pounding drum machines, chant-able choruses and radio friendly tracks 'Weathered' and 'Worry'. Top ten album and Jack's debut 'Phase' was a luxurious double sided looking glass, lapping waves of guitars rocked against pulses of bass notes, albeit layered thick over Garratt's sonically commanding voice. Fast forward five years, and Jack strips all bells and whistles away. "I'm no longer hiding behind layers," he admits, sitting in the middle of an intricate workbench of keys, drums and guitars, barefoot and surrounded by orbs of light that glow with each flickering beat.
Apprehensive to jump back into the organised chaos that is the music industry, Jack Garratt curated the 'Work in Progress' tour – a short run of intimate shows, with no supports, in venues that he could easily fill five times over. After listening to Garratt's cathartic mid-song stories, its clear the 'Work In Progress' tour is not just for fans to learn to love him again, but for himself also.
With melancholic hues of blue and orange oil splatters projecting across the stage, Jack Garratt begins with new tracks 'Return Them To The One' and 'Better', two of just 12 songs debuted to this intimate crowd. With nothing but his instruments to protect him, Jack opens up about the events of the last five years – the ultimate joy of marriage, and the demise during a breakdown in Chicago. Before 'Doctor Please' and 'Circles' Garratt reveals his struggles with an inner voice he's had since he was 12 and the gut wrenching intrusive thoughts, then further into the show these same thoughts over taking him: telling him to commit suicide, but being too much of a coward to do it. To want, but to not want to be selfish. It's then, Garratt reminisces, that he went home, scrapped eight songs of the then-album and wrote the brutally open 'She Will Lay My Body On The Stone', a piano ballad pulled with voice-breaking honesty.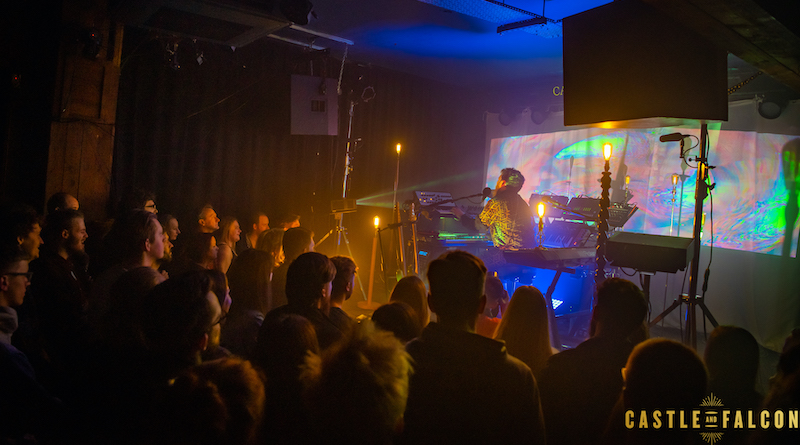 This is not to say Jack Garratt's cathartic gig was not without its joy. An impromptu cover of 'I Can Go The Distance' from Disney's Hercules warms up the heightened crowd, before the similar sounding and crowd favourite 'Weathered' sheds its many layers. With just a guitar, a lull in Jack's voice and 300 strong people singing his words like a lullaby under the glowing lights, Garratt's new ethos was perfectly encapsulated.
Then came the dopamine rush. The intricate echoes and calls of 'Mara' resonating deep with its ancient history, as Jack comes full circle from his darker times. He accepts himself whilst staring the ancient Buddhist demon of death, rebirth and desire in the face, reasoning with them and questioning their existence. 'Time' is the ultimate punch through the wall, the breaking of glass that hits in the middle eight. Looking back on anxiety and looking within to face what's real, Garratt throws all emotions into the ether with a staggeringly impressive hit of climbing guitar riffs and colliding drums. That and 'Only The Bravest' conclude one of the most raw, emotive and passionate gigs to grace The Castle and Falcon's stage.
With five years out the loop, Jack Garratt is fighting those inner demons that tell him to prove himself worthy to critics and fans alike. It's a conflict that still flitters in the shadows today, but one he embraces. This once-in-lifetime intimate show was no where near a 'Work In Progress', more so a lawless masterpiece.
Photographs by Phil Drury/Castle and Falcon
Like this? Try these…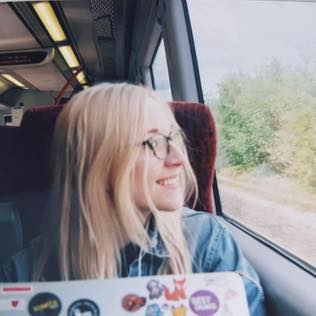 PR, events and social media by day, lover of all things geeky and retro. Can often be found scribbling notes at the back of the gig.