Review: Hippo Campus showcase alt-pop brilliance in Birmingham
Hippo Campus hopped across the pond to play Birmingham's O2 Institute on 18th February, with support from Lauran Hibberd.
[amazon bestseller="hippo campus vinyl"]
It's a cold Monday night and the first floor of the O2 Institute is packed to the brim in anticipation for the show that waits ahead. Isle of Wight's Lauran Hibberd takes to the stage to open with an explosive and energetic set. Her chorus-driven guitar melodies and Jerry Williams-esque vocals punched through the crowd with force. Her performance was squandered only by the fact you couldn't hear her voice in full for the most part of the night, be it due to poor mixing at the sound desk or careless fans talking over. Nonetheless, she offered an immaculate performance from start to finish with uncompromised talent and electricity which clearly showed in her signature track 'Call Shotgun'.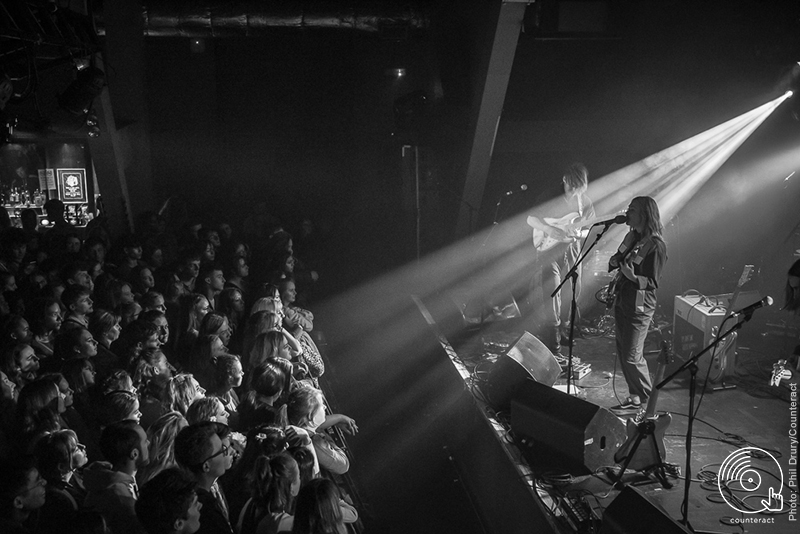 Lauran Hibberd
Hippo Campus took to the stage shortly after and showed us they've got what it takes to be music giants and that not enough people are talking about them. Wall to wall the room contained hundreds of adoring fans young and old alike, screaming and bouncing to every song without fail. The American quintet packed so much brass; fuzz and chorus into a full hour set and avoided the cacophonous drivel that often comes from alternative artists akin to Hippo Campus.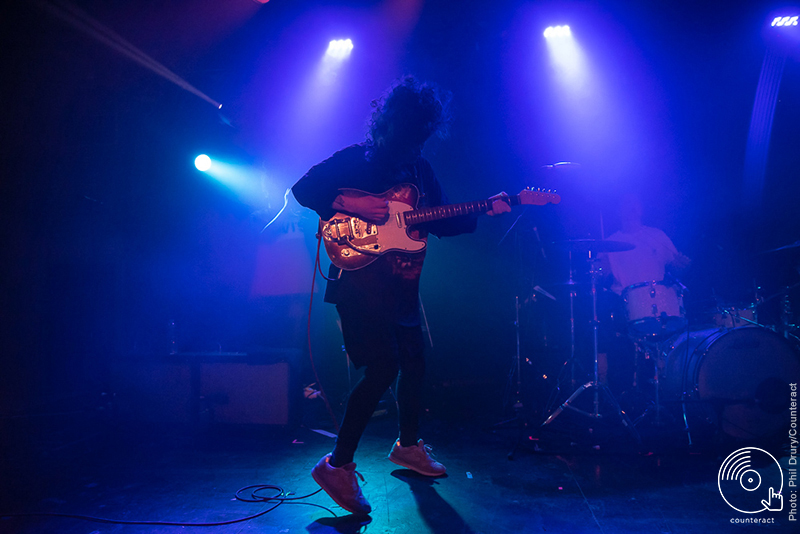 Hippo Campus
Frontman Jake Luppen's vocals on their astounding tracks 'Bambi'; 'South' and 'Suicide Saturday' resonated so fluently with the audience. His voice is so strong and unique live you'd mistake it for a mastered Spotify session and his range was signified well on hit single 'Buttercup'. DeCarlo Jackson's brass sections on tracks 'Anxious', 'Way It Goes' and more were so strong and complimented well by lead guitarist Nathan who showed immense talent throughout the set and even flaunted his vocals at times.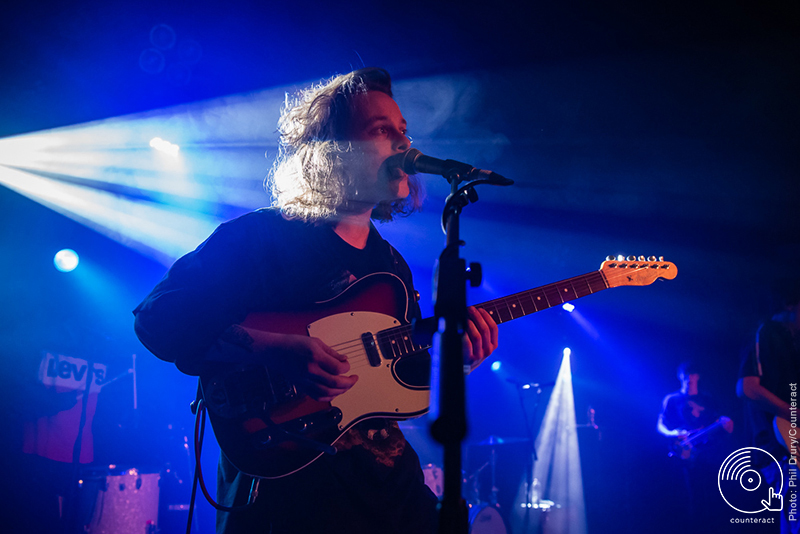 Hippo Campus
By the end of the night they had fans on shoulders, arm-in-arm and offering flowers to Luppen in adoration and awe. The more fast-paced songs 'Baseball' and 'Violet' had mosh pits as big as the room forming at every opportunity. The Americans may not be able to spell the word right but they sure brought some colour to Birmingham on a dreary Monday night (emphasis on the 'u').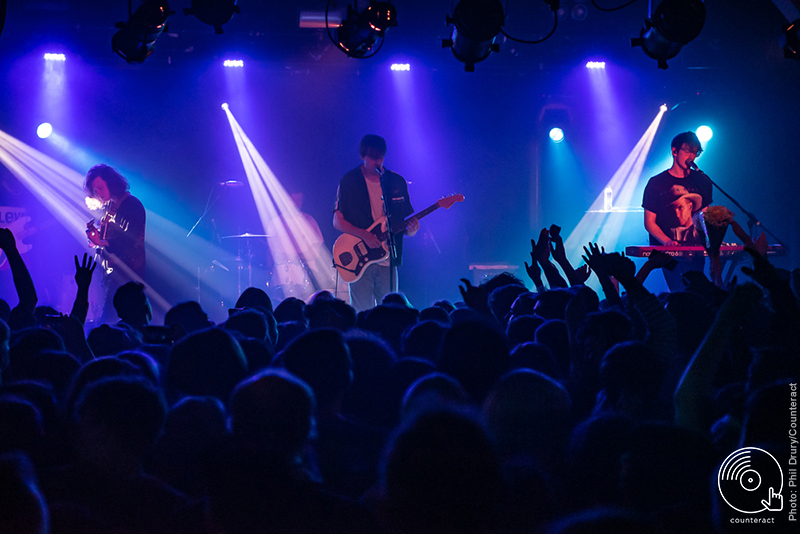 Hippo Campus
Photographs by Phil Drury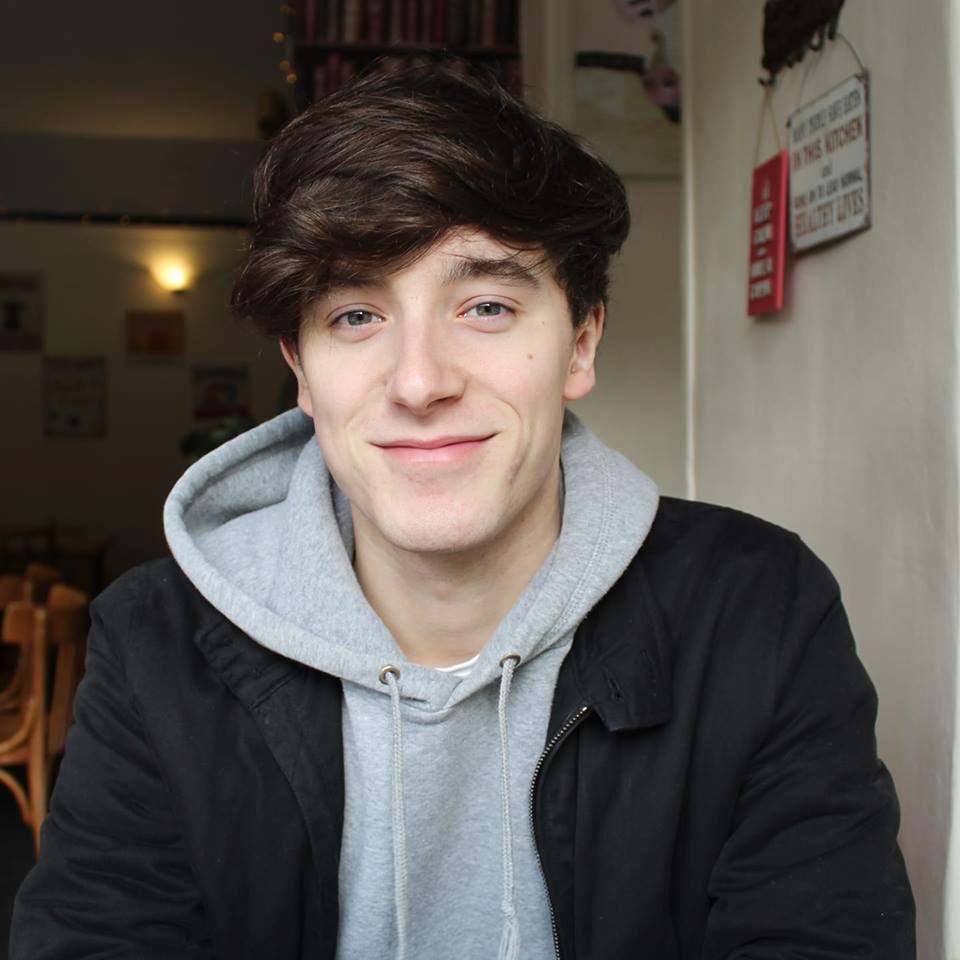 In love with all things 'indie' and underground – from psychedelic to alternative to rock. My favourite artists include Black Honey, The Last Shadow Puppets, Tame Impala, The Vaccines and Childish Gambino.