Review: Black Flag serve up authentic 80s hardcore at The Mill
On 8th October, Black Flag performed a nostalgic set at The Mill on Lower Trinity Street. Support came from hardcore punks Total Chaos.
California's Total Chaos seem like a fitting choice to support one of the punks most genre-defining bands of the 1970s and 80s. Since their formation in 1989 (and split and subsequent reformation in 1998), they've had an ever shifting roster of members, but kept the same liberty spikes and studded leather jackets. They're a conscious throwback in terms of their sound too, which is all throaty bass guitar and snotty Oi! vocals. That said, when their anti-capitalist, anti-racist message is just as relevant now as it was in the nineties, who can blame them for sticking to their guns.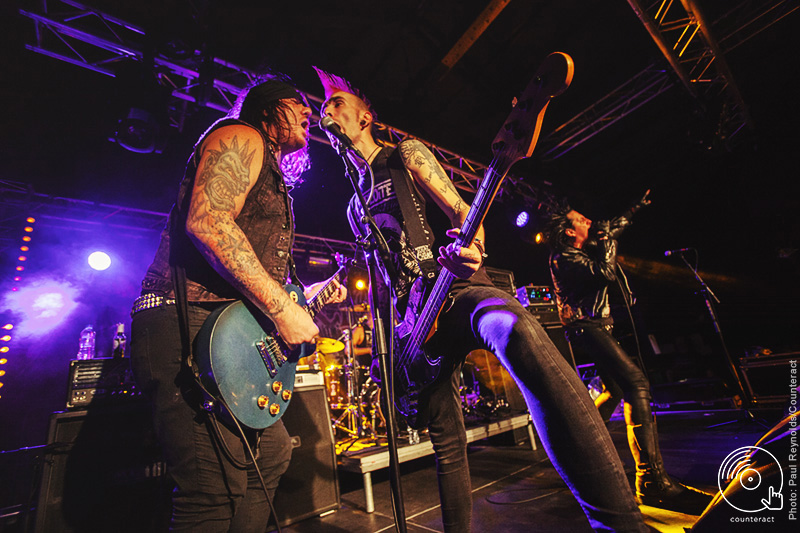 Total Chaos
Greg Ginn takes the stage at around 9:30pm, flanked by a cohort of Black Flag's 21st century recruits. It's an uncomfortable truth that Black Flag's primary songwriter and sole original member is facing allegations of child abuse from both his ex-wife and from his former bandmate Ron Reyes. However, plenty of people seem content to separate the artist from the art in this case, as The Mill houses a healthy weeknight crowd.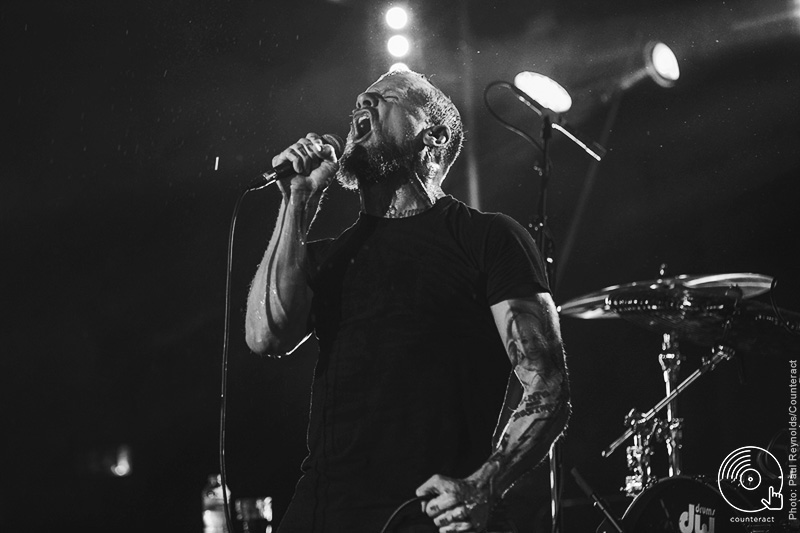 Black Flag
Vocalist Mike Vallely is a powerhouse, tearing his way through a heritage setlist without pausing for breath – and certainly not to engage in anything as trivial as "on-stage banter". The audience are treated to a healthy dose of tracks from the band's seminal debut Damaged, with songs like "Gimme Gimme Gimme", "TV Party" and "Depression" retaining their potency over a quarter of a century later. Their often misinterpreted "White Minority" is an interesting inclusion; the song's sarcasm is easier to detect when performed by Puerto Rican vocalist Ron Reyes…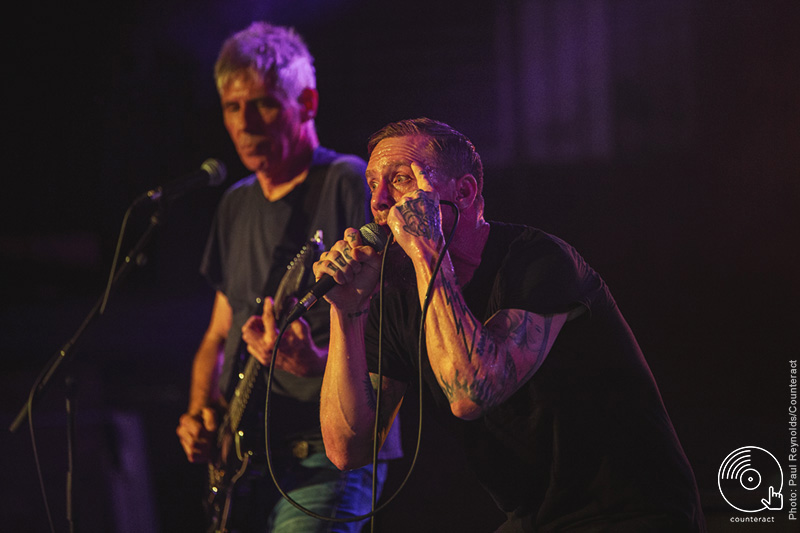 Black Flag
Predictably, fans are electrified when "Rise Above" and "Nervous Breakdown" make an appearance, and Vallely does a good job of channeling Rollins and Morris in his performance. There's more than one split lip in the pit by the end of the night. They round off the set with an extended cover of Richard Berry's "Louie Louie", and leave unceremoniously.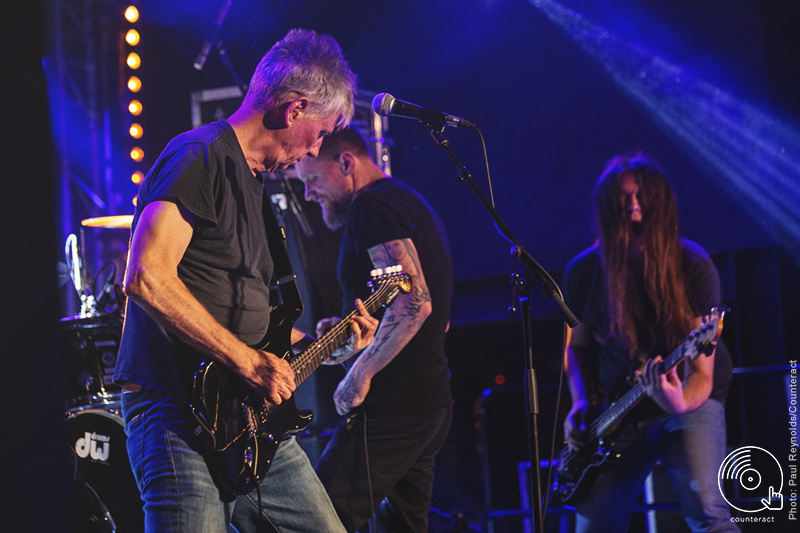 Black Flag 
The crowd shouts for an encore that they wont be getting – some things never change.
Photographs by Paul Reynolds
Like this? Try these…
Visual artist, multi-instrumentalist, and scrounger. Always wearing headphones, probably listening to Ezra Furman, Sleater-Kinney or Goat.