Review: A mixed night for The Voidz in Birmingham
The Voidz, featuring Julian Casablancas of The Strokes, came to new Birmingham venue The Mill on Saturday 27 October – but a promising start was marred by technical difficulties and a tough crowd.
It's not as easy as you'd think being Julian Casablancas. At several points throughout the evening, there are calls from the crowd to "play The Strokes" and even to "take off your sunglasses" – it's clearly getting to him, so much so that he quips "sometimes I wish I could wear a bag on my head". This isn't the Julian Casablancas show anymore – although it feels like it at some points – it's The Voidz, who are currently on a short run of UK dates in support of their second album, Virtue.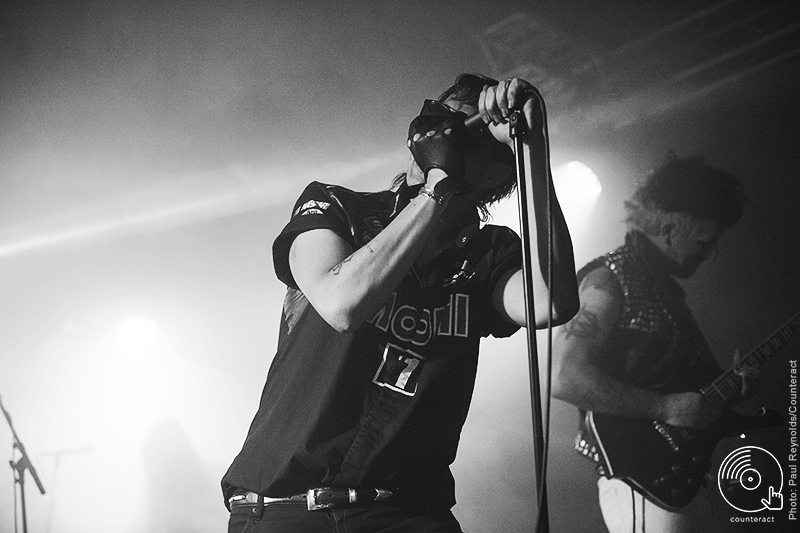 Fashionably late, the band stroll on stage to massive cheers and calls of "we love you Julian". Despite dropping his own name from the band name (previously Julian Casablancas + The Voidz) it seems to have not changed much for his adoring following.
However, a Strokes side-project this is not. The Voidz are musically tight and evidently influenced by a plethora of genres, with each song a shift sonically from the last. Take set opener 'Black Hole' for example, a cacophony of distorted fuzz and lo-fi vocals, while 'QYURRYUS' shows off the band's deeper electronic side and Julian's falsetto. 'Pyramid of Bones' continues this theme, opening with slight Sabbath-esque guitarwork and swiftly turning into a funky riff that could easily sit on Arctic Monkeys' Favourite Worst Nightmare. The added cowbell is a bonus. Julian's lyrics are poignant throughout the night, with "I'm a devil/I'm a villain/Aggressive driver with a casual expression" on Pyramid a reference to his negative portrayal in the press while at the height of fame with The Strokes.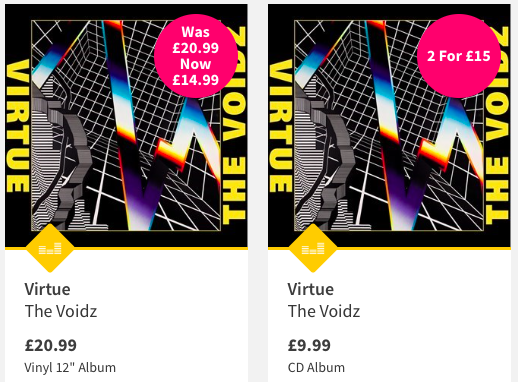 Despite the experimental nature of The Voidz, that Strokes influence has not completely disappeared. 'Permanent High School' – a song they had to soundcheck three times prior to doors opening – could easily be a Strokes b-side and so could 'Leave It In My Dreams', both of which bear that signature riff intricacy that they mastered so well in their early 00s heyday.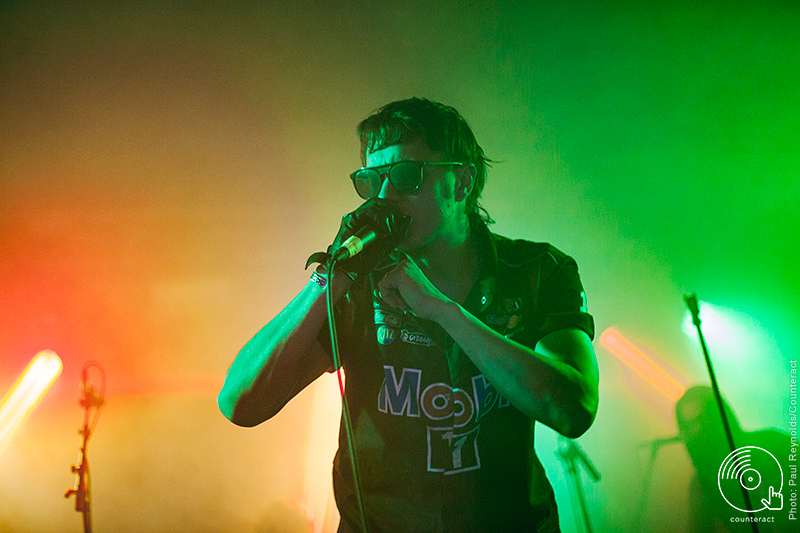 Owing to several mid-show sound checks, the occasional silence between songs is admittedly awkward. This is probably made worse when Julian makes a joke about gang rape and swipes sarcastically at the amount of Birmingham's musical exports – or lack of, in his eyes.
"Sabbath!" cries a fan. "There's one," Julian responds. "there's UB40 too… and that's about it" he follows up.
Tonight's short set ends on 'Where No Eagles Fly' which bears a Joy Division style opening bassline and pulsating chorus, enticing those down the front to start a mosh pit. "The rhythm is for you but the song is for me," muffles Julian in the catchy bridge – in hindsight, perhaps fitting in more ways than one as Julian drops the mic and walks off stage while the rest of the band look confused. As the crew begin to set up for the expected encore, the house lights go up and the music comes back on. They're now confused too.
It's not a bad performance, but it's an abrupt ending for an icon who just can't seem to accept that he is one.
https://twitter.com/counteract_co/status/1056279652501741568
Photographs by Paul Reynolds
Setlist:
Black Hole
QYURRYUS
Pointlessness
Permanent High School
Lazy Boy
Dare I Care
Pyramid of Bones
Wink
Leave It In My Dreams
Where No Eagles Fly
Encore:
Human Sadness (Not played)
Founding editor of Counteract. Freelance travel and music journalist.