Kings of rock The Darkness return for a UK tour in December
Suffolk hailing The Darkness have gone from strength to strength since 2000 and are back and better than ever, bringing their grizzly and unapologetic rock to Birmingham this December.
Messy barnets, impeccable vocal ranges and an effortless sense of rock and roll, Suffolk hailing The Darkness will be gracing the stage of Birmingham's O2 Academy this December, following on from the release of their new album Easter is Cancelled, out October 4th.
Forming in 2000 and being ignored by record companies for years The Darkness came to prominence in 2003 with their album Permission to Land. Since then, they have gone from strength to strength being named one of "the best rock and roll bands of the last 20 years" and Birmingham can't wait to welcome them back with open arms and overpopulated mosh pits.
Their new album, Easter is Cancelled will be the band's sixth studio album with their press release declaring "In the Year of Our Lord, 2019, while turmoil and chaos beset the world, a mighty force is about to be unleashed."
In that case, you better grab a ticket from the link above.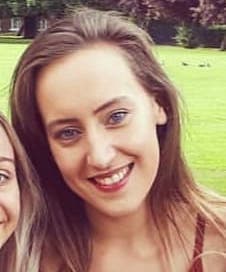 English graduate with a similar music collection to your mum. Rod Stewart's certified number one fan.