TV review: Harry's Heroes – a humorous, human account of life after footy
★★★★☆
Harry Redknapp's Harry's Heroes brought together a glut of gut-riddled former footballers. The result? A funny but often frank look at what happens when the boots are hung up.
[amazon bestseller="world cup football blu ray"]
The loss of a job can often be attributed to the loss of an identity. That case is surely the most apposite in the world of football – while some careen into coaching, have a stab at Saturday afternoon punditry or open the inevitable failed Spanish restaurant, the thrill and tumultuous emotions of the beautiful game are never replaced. In Harry's Heroes – The Full English, that sense of loss is palpable.
Make no mistake, the two-part ITV show is far from a frivolous football escapade. Throughout its three-hour run, each baller has an intriguing and occasionally inspiring story to tell, whether it be battles with the bulge or debilitating detours into gambling. While the ex-pros featured were some of England's finest footballers, take away the pitch and the ball and they're struggling to be merely human.
The premise sees veteran manager and sudden celebrity Harry Redknapp – says "top, top, top player" a lot, signs Niko Krancjar…a lot – rope in a raft of England starlets that have since swapped the rigours of training for a round of Tennent's. While we're perhaps used to seeing Paul Merson and Matt Le Tissier (and their respective generous guts) splashed across Soccer Saturday, others come as more of a shock – '90s hardman Neil 'Razor' Ruddock seems to only tackle teacakes these days, while Robbie Fowler, tearing up the A League only a few seasons ago, must have worn that nose strip to hold in his Liverpaunch.
But while the wobbly waists, pulled hamstrings and failed bleep tests (Ruddock gives up after a distance of crossing the landing to visit the bathroom) provide some light relief, it's what's behind these withering bodies that proves most endearing. On the light side, the changing room banter is the most enjoyable and realistic, that sense of camaraderie, competitiveness and charisma bleeding out through endless and riveting ribbing. Seeing this group of footballers-turned-Sunday golfers relishing the chance to indulge in the kind of cheeky quipping they used to enjoy every day is a wonderfully human moment.
---
While not too probing on the darker side, Harry's Heroes does provide naked insight into the former footballer's psyche. Merson, in particular, is presented as a considerably more complex soul than the gaffe-prone, Haribo-chewing foil we see on Sky Sports. Despite being in his 50s and with a fulfilling football career behind him, Merse's persona is that of a greyhound chasing a rabbit – give him a target and he won't stop till he's got it. His grudging disappointment at losing their first game, against a team of handy adolescents, is as self-loathing and lacerating as it would be if he'd just lost an FA Cup final.
It's when these targets and goals are taken away from Merson that leads to trouble. He joins Fowler and erstwhile moustache merchant David Seaman for a spot of fishing, where amid the tranquillity he opens up about his suicidal tendencies. The look of shock and struggle in Fowler's face is a stinging slice of pathos, his inability to process such drastic contemplation as emotionally crippling as Merson's own battles. Together, the three of them talk frankly but funnily, but Merse's brutal honesty radiates poignancy.
There are other hurdles to overcome. Both Chris Waddle and Mark Wright wear the scars of Italia '90 like wounded soldiers, lamenting on England's semi-final loss with regular shame. The lovable John Barnes continues to peddle his rap while devouring bottomless buckets of greasy chicken. Matt Le Tissier's choice of a pre-lunch snack is four custard creams, balanced precariously together like junk food Jenga. Their battle towards victory (against Germany) and loss (against the bulge) is dealt with in a way that's humorous but heartfelt, even if one suspects the likes of Ruddock will return readily to their secret stash of sugary treats.
Harry's Heroes is a surprisingly enlightening show of spirit and strength, showing that the tight bond of the dressing room never truly goes away. You can catch both episodes on the ITV Player here.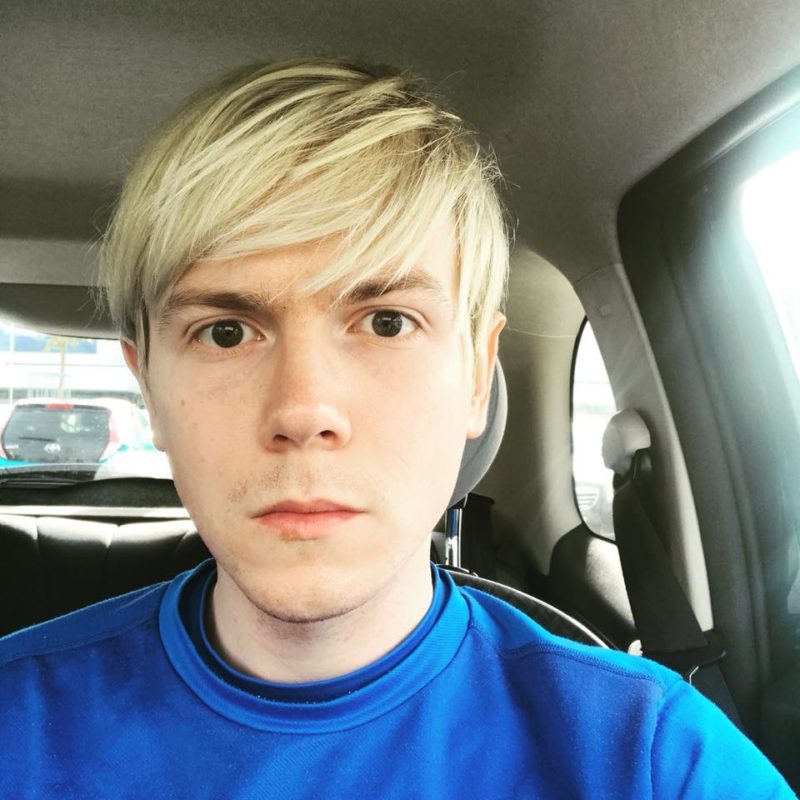 Tied to the '90s. I love anything with a good melody. Favourite acts include DIIV, Best Coast, Wavves, MBV, The Lemonheads, Bully, Pavement, Weezer, Wolf Alice, Mac DeMarco and Dinosaur Jr.