September 2019: 10 gigs in Birmingham for less than a tenner
You've hung up the wellies for another year and ditched the questionable festival outfits, but that doesn't mean the fun is over. Here we are with another month of ten gigs you need to know about!
James Reidy + Naomi Dawes
Who: bluesy-pop lyrics and guitars matched with full live band
When: 6th September
Where: Castle & Falcon
Tickets: £5
Celebrating the release of his brand new single 'Alone', James Reidy will be bringing his Ed Sheeran and and Mac Miller inspired lyricisms and style along with a full live band. Catch him along with singer/songwriter Naomi Dawes.
---
Tall Stories + Watermark + 11:57 + Slim & Blade
Who: Punky, political and loud
When: 6th September
Where: The Sunflower Lounge
Tickets: £6
Gigging together for three years and pulling influences from Idles and Arctic Monkeys, Truck Festival artists Tall Stories are back with a Sunny headliner. Be sure to catch this full bill of new and local Birmingham bands.
---
Froth + Brain Food + The New Righteous Mood
Who: L.A Shoegaze,  psych and post-punk explorers
When: 11th September
Where: Hare & Hounds
Tickets: £8.50
After a two year hiatus, Froth have returned from exploring a range of styles from psych and post punk to sunny shoegaze, L.A's Froth are back with their experimental, but easily accessible music. Support from the mind melting Brain Food and brand spanking new post-punk The New Righteous mood.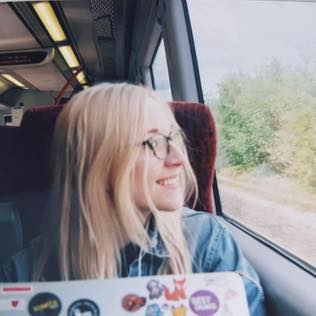 PR, events and social media by day, lover of all things geeky and retro. Can often be found scribbling notes at the back of the gig.