Single review: Flares flaunt their potential on Parma Violets
It's another teenage rampage from Kings Heath quartet Flares, on latest single Parma Violets
In the battle to become the next big indie thing out of Birmingham, competition is fierce. The Clause have set a cracking pace at the head of the field, with their first six singles attracting the attention of Universal, but neck-and-neck with them in terms of promise and potential are Flares, who hit the half-dozen mark with the release of Parma Violets.
Read: 20/20 vision: 20 local artists tipped for greatness in 2020
It is everything we've come to expect from the Kings Heath quartet – a moment of in-house banter gives way to the chorus kicking us off as the duelling vocals of Edie and Arthur take over, the brilliant guitar virtuosity of Leo is so prominent in the mix it's like having another lead singer, while Reuben, not content with merely setting the tempo on the kit, thrills with his fills. The catchy chorus will be a hit with their private army of live fans, who will no doubt learn the latest lines of clever and poetic lyrics in no time, and there's a breakneck, no-holds barred race to the end of the song that is just made for the mosh-pit.
Parma Violets is another worthy addition to Flares' canon and their teenage rampage shows no sign of abating until they reach the very top. Don't leave us waiting too long for the next instalment please guys.
Flares give a live debut to the song at Mama Roux's, Digbeth on 17th February. Get tickets here.
Parma Violets is released on 15th February.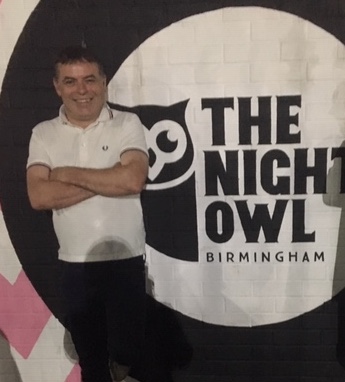 Militant anti-racist and Brummie. Lucky to be born in the most innovative musical city on Earth. If I hadn't been, I'd have moved here by now.