Liamosino's debut single 'Samhraí Imithe' is a sun drenched breather in lockdown
In a world that's a little bit chaotic and unpredictable right now, sit, just for a few seconds, and bask in the warm sunlight that is this stunning debut from Liamosino.
Liamosino (Liam Mckeown) has crafted something so pure, dripping in bliss, that sonically encapsulates the feeling of falling head first in into a pool of light. 'Samhraí Imithe', out now on Setting Son records, takes all the floral, summery fields of 60s psychedelia to a modern world, creating this soaring, playful track that finds the beauty in the small quirks of life.
With Liam's intrinsic and endless guitar riffs floating in and out of tabla drums and effortless percussion, 'Samhraí Imithe' (meaning summers gone) is a sweet escape that has come at the perfect time. "The morning can be our playground," ends the first verse in a soft lull, lifting spirits before the two and half minute track leaves you in an almost meditative state.
Liamosino is the solo work of Liam Mckeown, known for fronting the psych rock quartet Brain Food, who are also worth diving in to. 'Samhraí Imithe' is available to buy, stream, and get lost in now.
Like this? Try these…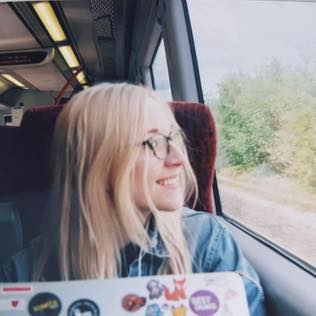 PR, events and social media by day, lover of all things geeky and retro. Can often be found scribbling notes at the back of the gig.