Review: Rews headline a special winter showcase at the Actress & Bishop
The Actress and Bishop was fit to burst on November 25th as a crowd piled in to see three up and coming bands of 2017 as selected by Birmingham Review – with Rews ending the night on a high
Ed Geater and The Hungry Ghosts completes what was a fantastic line up for this winter showcase
The artist/audience alliance grew strong as the night went on at this intimate gig
An excited crowd poured into the ever-so-cool upper floor of the Actress and Bishop to have a taste of some of the best up and coming artists – and they were not disappointed.
Lovingly selected by Birmingham Review, its organiser Ed King proclaimed that Ed Geater, The Hungry Ghosts and Rews all have a "chance at whatever metaphor you use for success". Judging by the night's triumph, their prestigious reputations were proven right.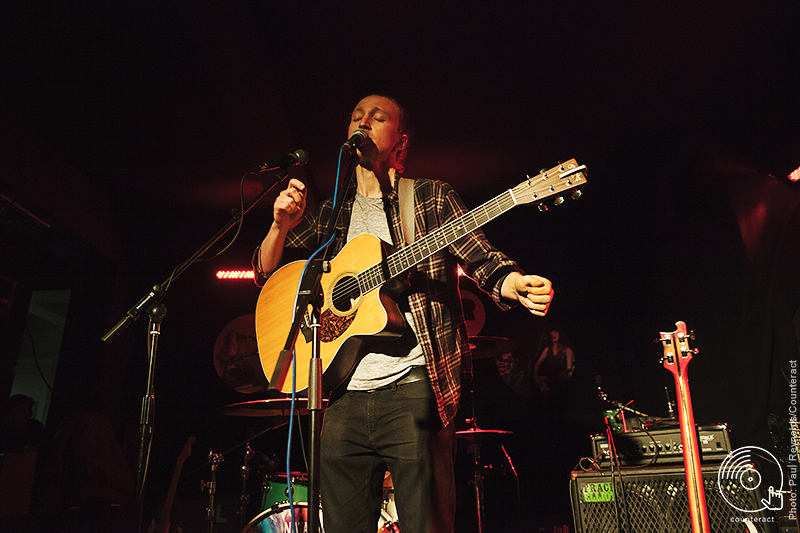 Ed Geater
The night began with Ed Geater – a talented singer, song writer and beat-boxer. The crowd awaited in silence for this triple threat who, armed with loop pedal, stacked layers of guitar, beat-boxing and smooth vocals to form his tracks. His flawless beats encouraged the room to bop and before long the whole crowd had a simultaneous and contagious bounce.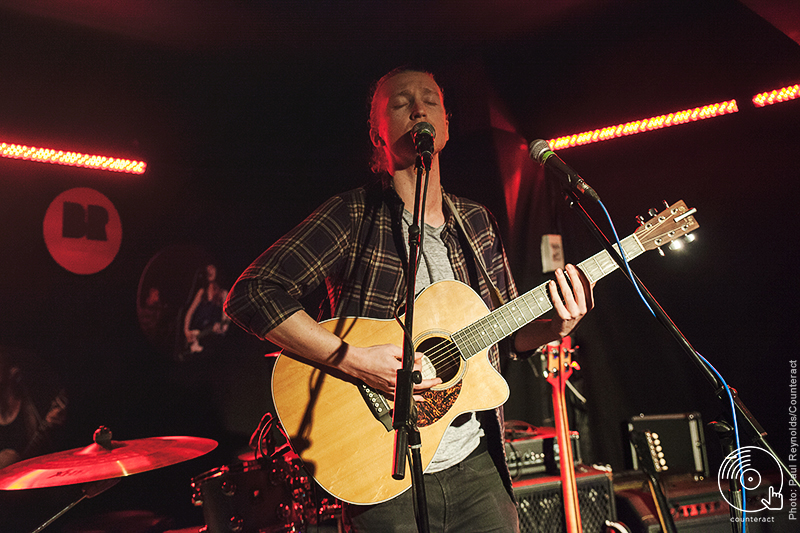 Ed Geater
Geater played tracks such as 'Don't think' and 'Symmetry', a track found on his latest EP, Unseen, explaining his electronic, folk and house influences along the way. As an artist that can evidently satisfy all tastes with his carefully crafted sound, Ed Geater was a treat for the ears.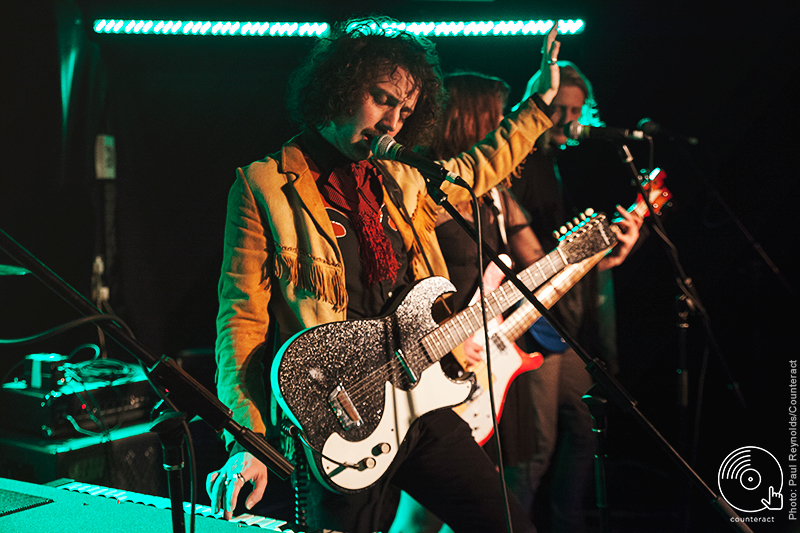 The Hungry Ghosts
Introduced as the "kings and queen of slaughterhouse blues", out came The Hungry Ghosts. With a western style track playing, they oozed cool as they took to the stage, with lead singer Joe Josephs sporting a fitting fringed jacket. Joe's effortless textured vocals supported by band mates Emily Doyle, Billy Ollis, Jay Dyer and Richard Burman, emitted an awesome gothic and folksy vibe which unmistakably thrilled the crowd. Their distinctive sound filled the room with tracks such as 'Lazaro' and 'Amerika', recently released as a single of the same names.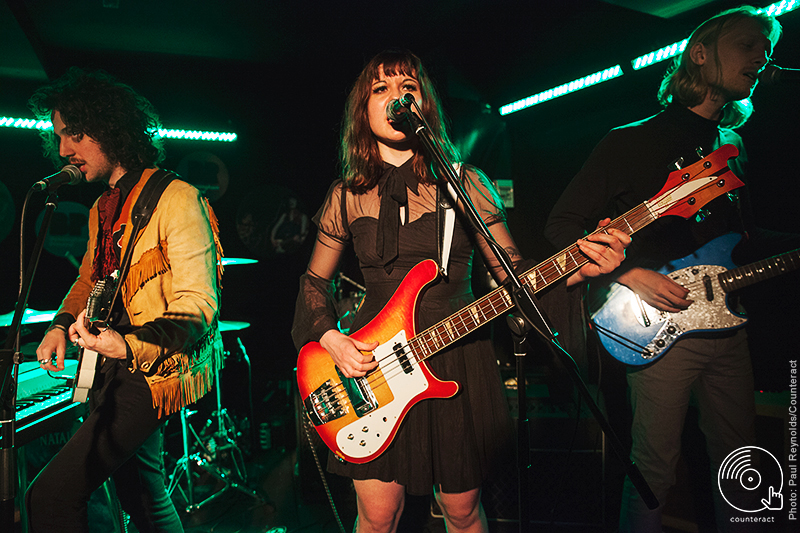 The Hungry Ghosts
The 'Ghosts ironically finished with 'Hello', where things got extremely intimate as Joe entered the crowd wielding his guitar. A more than appropriate way to end their amazing set; their hardcore energy set the tone for the remainder of the night.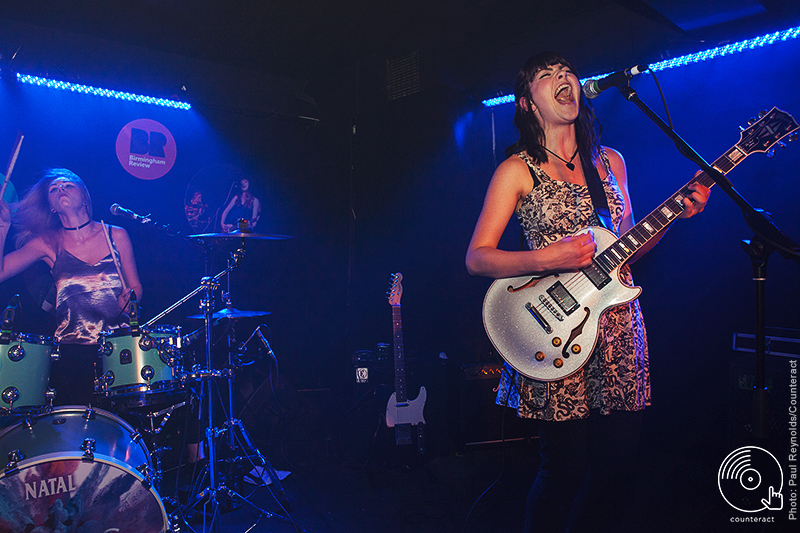 Rews
The cherry on top took the form of London/Belfast duo, Rews. The crowd surged forwards as Shauna Tohill and Colette Williams began their high energy set, polishing off the evening with their alt rock jams. A vision of rock chick empowerment, the crowd erupted in dance and head banging as their punky style drenched in melodic harmonies resulted in an immense atmosphere.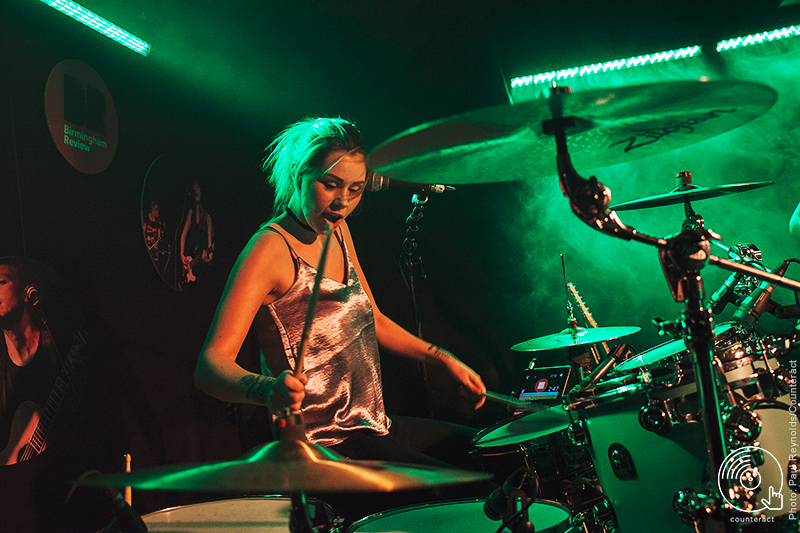 Rews
Rews treated Birmingham with tracks such as 'Miss You In The Dark', plus  'Your Tears' from their new album Pyro. Their flawless performance was greeted with applause from their captivated audience who hollered for more. The whole room sang along with the duo- showing just a shred of their deserving popularity.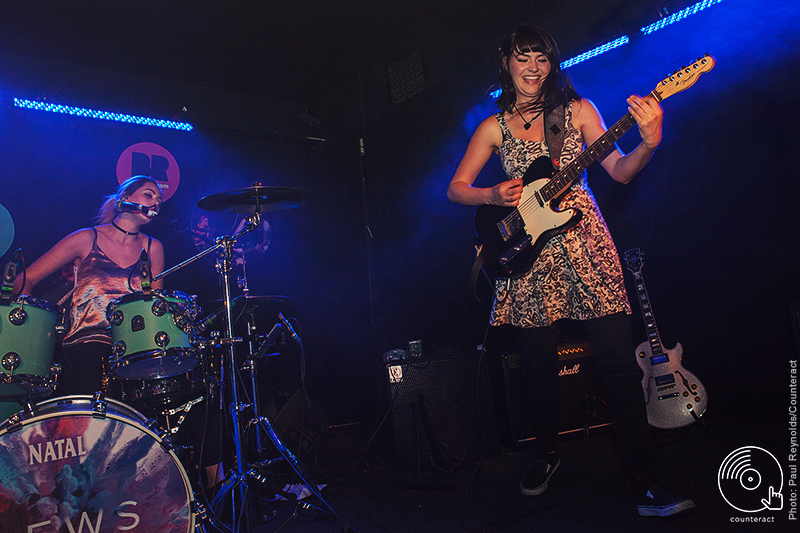 Rews
Performances from all three artists just secured their positions as being some of the latest and greatest – definitely ones to be watching as the new year rolls around.
Photographs by Paul Reynolds
English Literature and Sociology graduate, building up writing experience wherever I can. Currently writing for Counteract as well as writing poetry, poetry analysis and short stories for my own blog.