Review: Frank Iero & The Patience play a sincere set in Wolverhampton
Frank Iero & The Patience headline The Slade Rooms, Wolverhampton on October 19th
Paceshifters and The Homeless Gospel Choir provided support in two (almost) show-stealing sets
Iero & The Patience prove that going solo doesn't compromise integrity
[amazon_link asins='B01LE2KYW6,B0722TCT88,B006F86GYK,B07451TGKP,B071VNFVVD,B00LMB321K,B074T6V4YH,B06XRL222Y,B00PCI1HCU' template='ProductCarousel' store='counteract03b-21′ marketplace='UK' link_id='ef9345a6-c485-11e7-abea-e32d4bcec6f2′]
Dutch alternative trio Paceshifters, made up of Paul and Seb Dokman and Jesper Albers opened the night at The Slade Rooms. Described as a mixture of endorphin, dopamine and adrenaline they certainly lived up to their description. They took to the stage exuding confidence as the brothers launched straight into the set with grungy guitars and Albers matching them beat for beat. The audience took to them immediately and between a two-drum set up to cover Nirvana, a plethora of catchy hooks and a tight set, it was evident that the Paceshifters were in their element.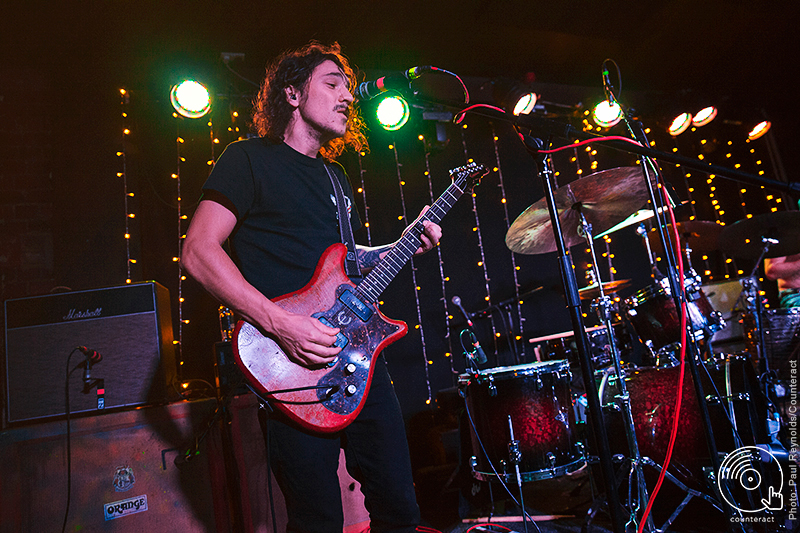 Paceshifters
Derek Zanetti aka The Homeless Gospel Choir took to the stage next. Before his set, audience anticipation was high and members began taking bets of how many times he would say "protest song" whilst avidly discussed which songs he would perform. Zanetti was a perfect choice to support Iero & The Patience as he embodies exactly what they stand for; unwavering individuality.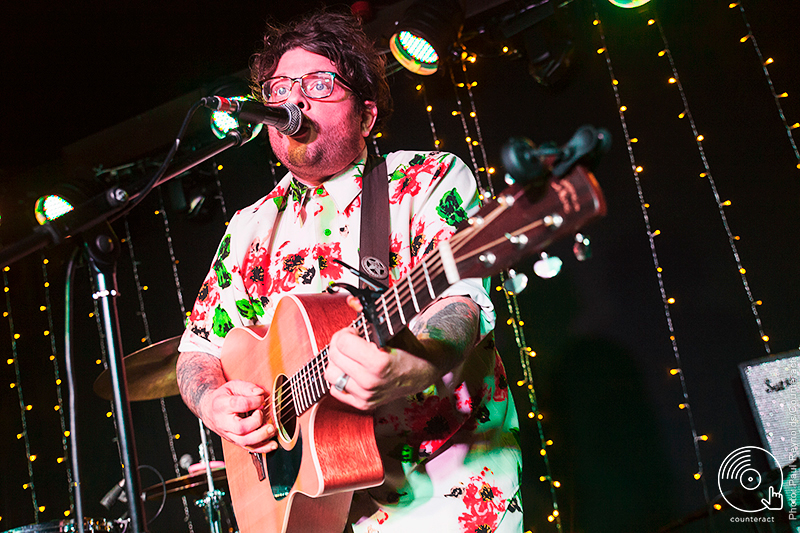 The Homeless Gospel Choir
He was quick to declare that this space will be free of racism, homophobia and give way to equality and acceptance. These are themes that Iero dealt with in-depth throughout his musical career and Zanetti echoed this but with his own distinct spin through crowd-pleasers such as 'Crazy' and 'Musical Preference'; the audience was equal measures laughter and anarchy whilst hanging on every word Zanetti sang which left a strong sense of camaraderie running through the crowd.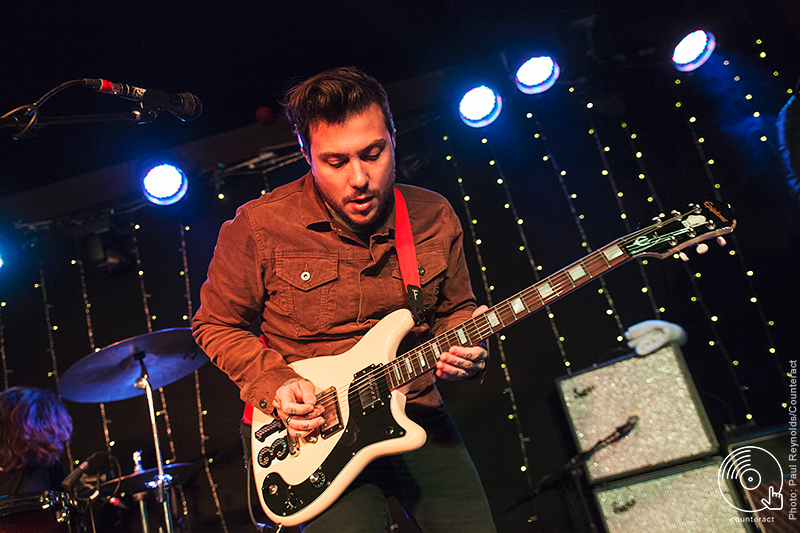 Frank Iero and the Patience
Anticipation was high as Frank Iero & The Patience took to the stage. When they did, they immediately launched into 'World Destroyer'; a blend of heavy and aggressive guitars. The set spanned their discography, from Stomachaches classics 'Blood Infections' and 'Joyriding', to 'Veins! Veins!! Veins!!!' and 'They Wanted Darkness' from their second studio album Parachutes. Additionally, the four-piece played 'BFF' which was officially released on their latest EP Keep The Coffins Coming earlier this year, and 'This Song Is A Curse'; a borderline psychotic anthem originally found on the Frankenweenie soundtrack.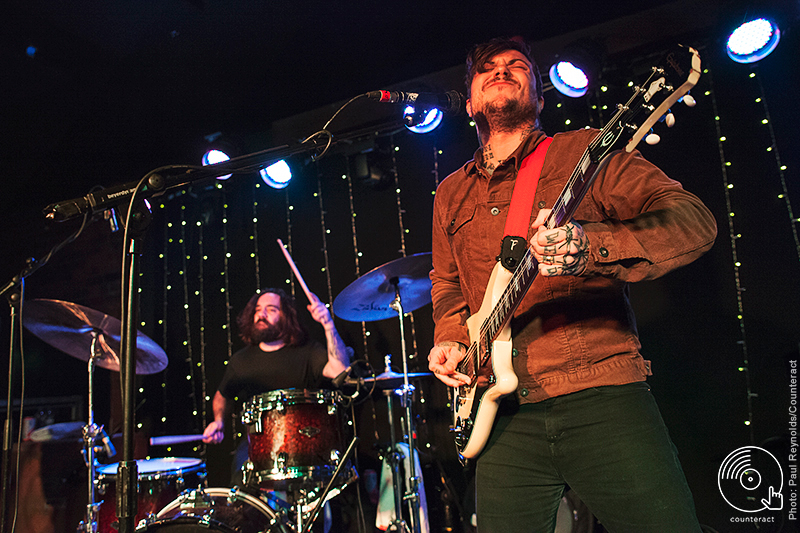 Frank Iero and the Patience
What makes any Frank Iero show an enjoyable experience is the pure sincerity with which he performs; no matter which genre he focuses on, whether it be hardcore or electro punk through his previous bands, Iero writes with searing honesty, allowing his lyrics to carry the intensity of his performance. Crowd interaction isn't needed in heavy doses as the music speaks for itself, but when he stops to thank the crowd, you can tell the audience are rooting for him from their ecstatic reaction. Iero perfectly masters the line between melody and aggression which he walks confidently, and the desperation in which he sings each line engages the audience and allows them to become invested in whatever he performs.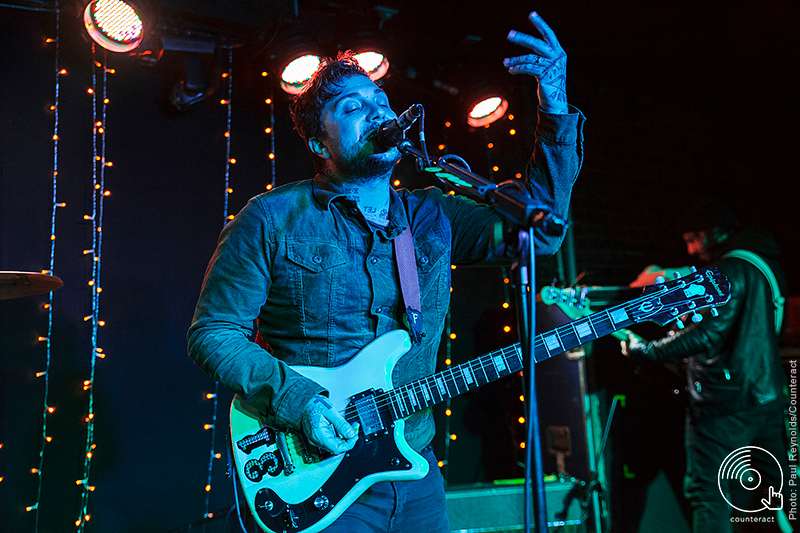 Frank Iero and the Patience
Music as his driving force can be seen in his need to perform, and with lines such as "somethings wrong with me/maybe I'm a mess and I ain't gonna change", Iero affirms an unapologetic self-angst that runs throughout all his work. One that resonates deeply with the crowd and always does, as people throw their hands in the air, dressed head to toe in the bands merchandise, you can sense a strong community and its evident that this show runs deeper than just the music. It really is a joy to witness that Iero doesn't show any signs of slowing down whilst remaining extremely true to his vision and artistic self in whatever he does.
Photographs by Paul Reynolds