Review: Dizzee Rascal cements legendary status at the O2 Academy
Dizzee Rascal tours new back-to-basics album Raskit, hitting Birmingham on October 20th
Support came from London rapper Donae'o
New album and old material well received by Birmingham crowd
It's an early pre-club Friday night show at O2 Academy in Birmingham and the venue is only about half full when support act Donae'o takes to the stage at 7pm. No newcomer to the scene, Donae'o first gained notoriety for his 2009 hit 'Party Hard', with a recent signing to Island records and new album on the way, eyes are now back on the London rapper.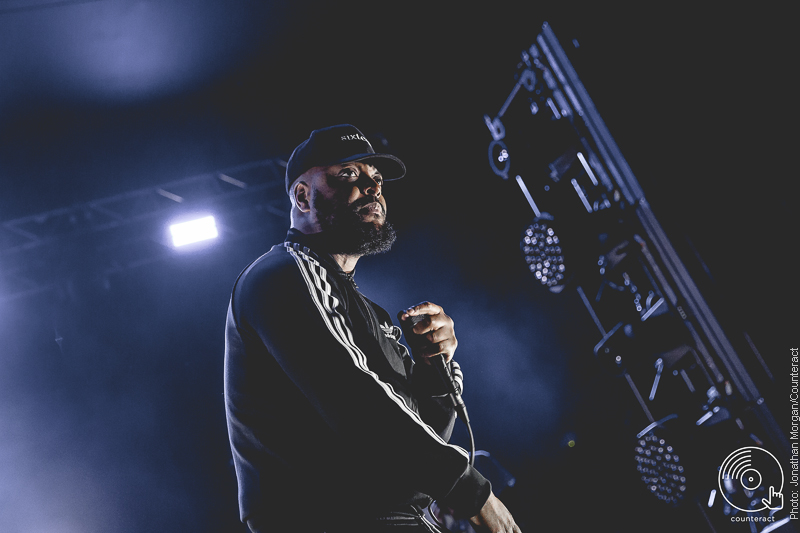 Donae'o
Donae'o is of Nigerian/Ghanaian and Guyanese descent and there is certainly a tropical flavour to his urban sounds. He soon creates a fun atmosphere with his upbeat banging tunes, creating a funky and uplifting atmosphere with everyone smiling and nodding along. Definitely a good warm-up for the main event. People are trickling in slowly to this sold out show – perhaps they weren't aware of the early set times?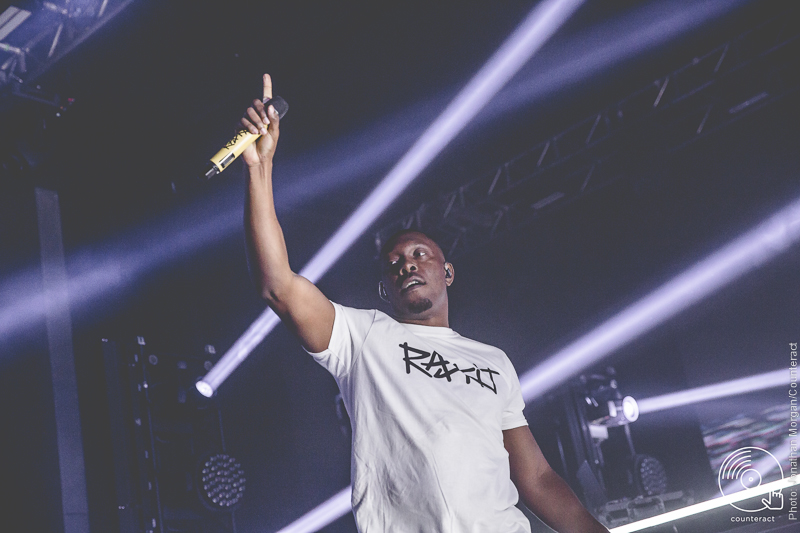 Dizzee Rascal
Luckily, Dizzee Rascal is running late and an LED display lights up on stage stating a delayed start is to be expected. He finally takes to the stage about 9pm, by which point the venue is full and everyone is hyped up awaiting the main man. He kicks things off with recent single 'Space' (which contains some excellent British slang – "get off me knackers"), and then 'Ghost', both from Raskit. First, we see the DJ and Dizzee's rapping partner hit the stage and everyone goes wild, then Dizzee joins and the place explodes.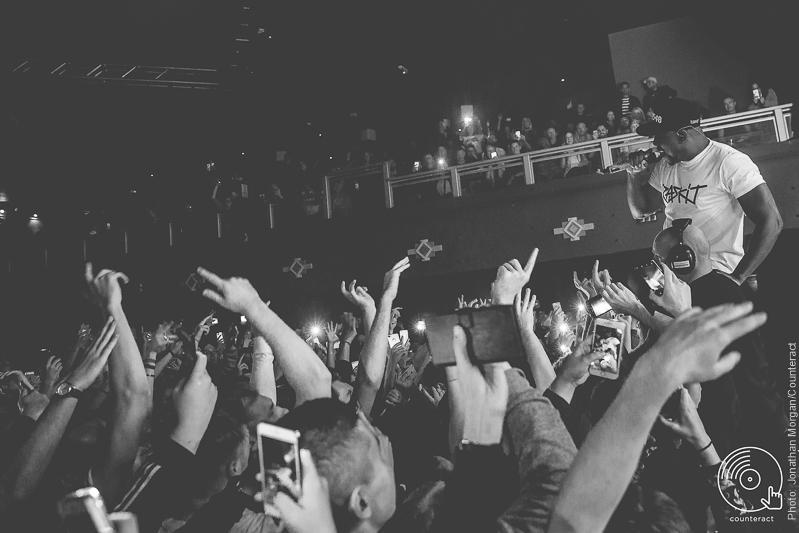 Dizzee Rascal
There is a lot of excitement for this tour, as new album Raskit saw him return to basics, doing what he's best at – lyrics and rapping. Already off to a great start, the audience's faces are filled with pure joy, eyes wide and hands held high. Dizzee's back.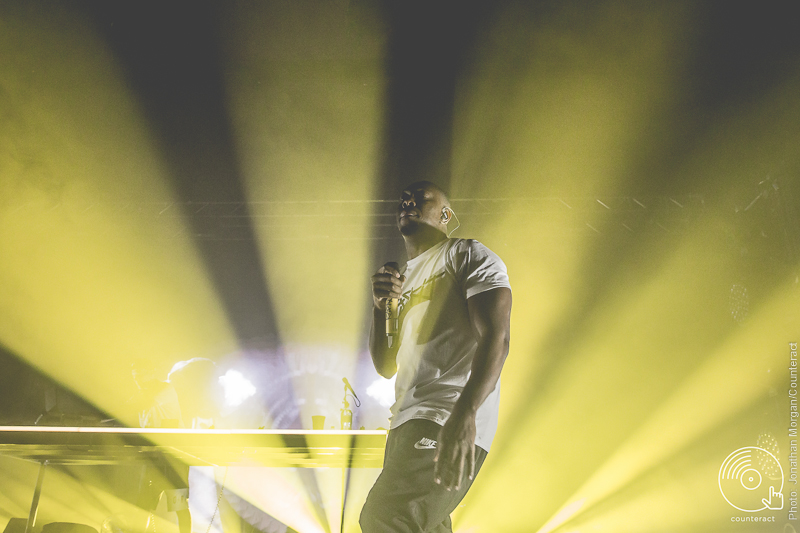 Dizzee Rascal
It's then straight into some old school material, 'I Luv U' and 'Stop Dat' from debut album, Boy in da Corner reminding everyone why Dizzee really is the king. Rapping so fast it's a miracle he can catch his breath, every word is still so clear.  Pretty much everyone in the place knows all the words and is trying their best to keep up pace. He follows up with a stand-out track from Raskit, 'Wot U Gonna Do?', Dizzee taunts "Wot u gonna do when your fans don't care? 'cause they all grown up and they all moved on?". Whether he's talking about himself or another rapper is unsure, but either way, his movement away from pop and back into grime and social commentary is most certainly going down well with the fans at this gig. He plays quite a few tracks from the album (as you would expect on the album tour), and all are really well received.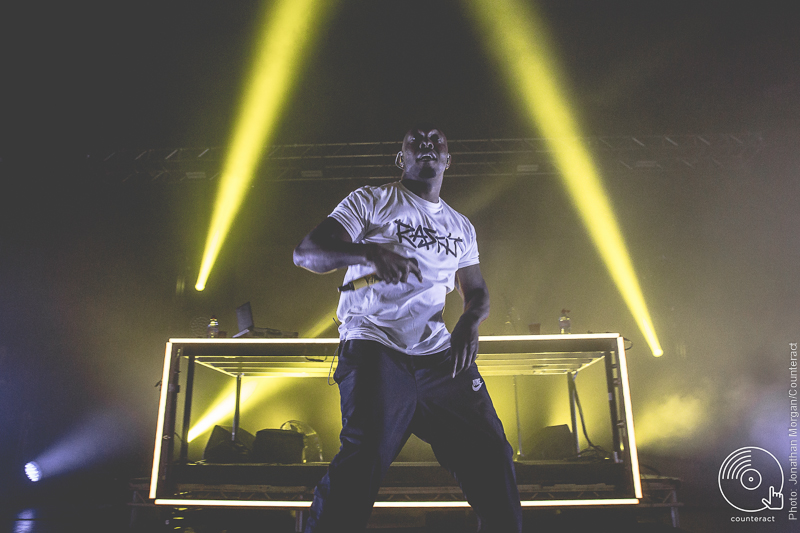 Dizzee Rascal
As well as the new material is received, the whole venue erupts into a wild frenzy when the high-pitched screech of "He's just a rascal" blasts out overhead and everyone screams along to Boy in da Corner classics 'Jus a Rascal' and 'Fix Up Look Sharp'. Even the more poppy commercial tracks go down nicely as Dizzee introduces 'Dance Wiv Me' as "one for the ladies", which instantly makes every girl in the place go wild as though it was some sort of personal dedication. He ends on 'Holiday' then immediately comes back for a fun encore with 'Bonkers'. Predictably everyone goes nuts, and no one can deny it's a stone-cold banger, leaving everyone energised and wanting more.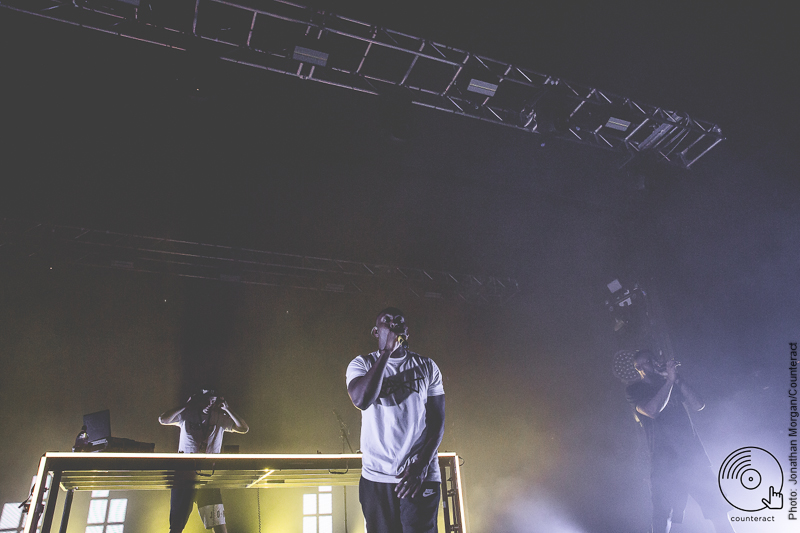 Dizzee Rascal
Dizzee's musical style may have taken a journey up, round, and back again but one thing has never changed or been in any doubt – he absolutely tears it up live every single time.
Photographs by Jonathan Morgan
Music/Arts/Leisure/Brum
www.mazzysnape.com