Review: BLACKASH gloriously return to headline psych night Sensateria
Midlands rockers BLACKASH played as part of Sensateria on 16th March
Support came from DJs Mack, Craig Wagstaff and Suzy Creamcheese
Backed by Sensateria's psychedelic tapestry, BLACKASH embodied the modern psych movement
After a ten year reign beginning in 1984, psychedelic club night Sensateria was dubiously absent from the Birmingham scene until only a few years ago. Coming back at you with full force, creator Mark MacDonald has been bringing the night to venues around Birmingham. Boxxed, Centrala, and the Hare & Hounds have all played host to the acid-drenched evening. Over the last year however, Sensateria seems to have got its claws into everyone's favourite northern soul spot: The Night Owl.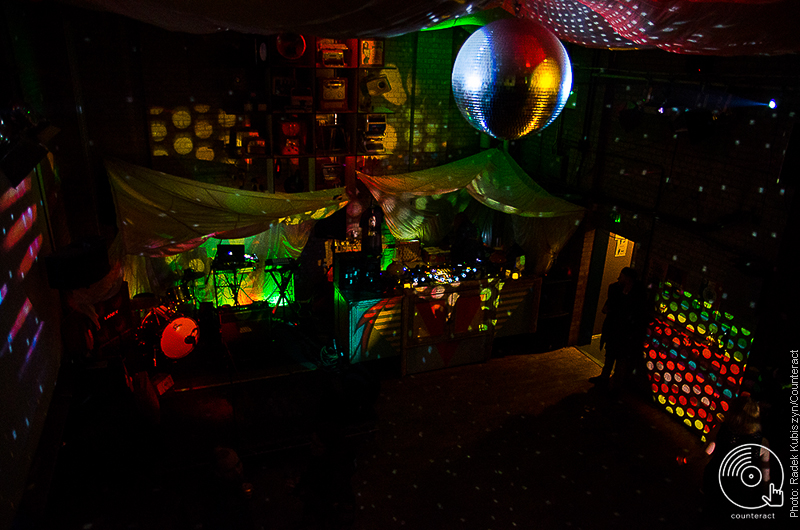 On entering The Night Owl, the usual homely atmosphere of this small venue has been flipped on its head. Patrons are greeted with the heady smell of incense, which is burning by the boxful. Every light in the house is swirling with colour, and the stage and DJ booth are draped in white parachutes. The bar is offering bespoke cocktails and bowls of love hearts and parma violets, while glow in the dark t-shirts and 10″ single repros are available from behind the decks.
DJs Mack, Craig Wagstaff and Suzy Creamcheese share vinyl duty throughout the night, spinning an expertly curated mix of garage rock and sixties psych from the likes of The Stooges, Os Mutantes, and Strawberry Alarm Clock, with some Barrett-era Pink Floyd thrown in for good measure. It's ten thirty and the floor is already full.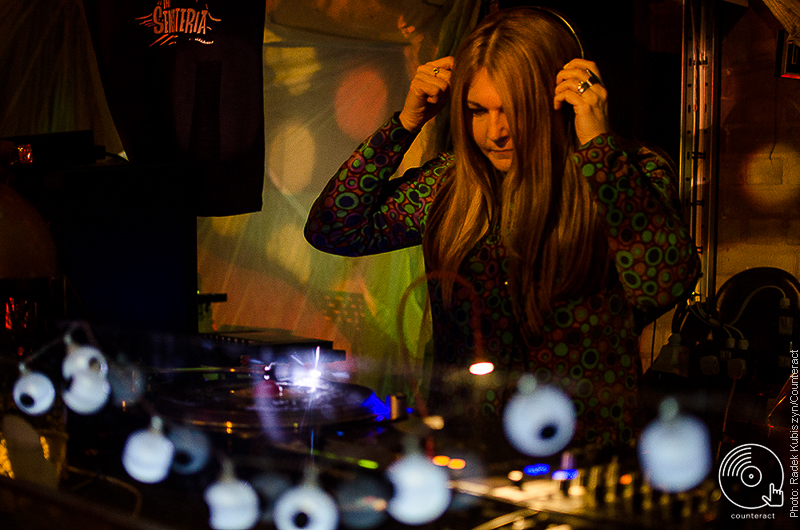 Around the stroke of midnight, BLACKASH ascend from the mezzanine. Cloaked in black hoodies, they assume their positions. A primal hum fills the room, and the audience surge forward to capture the event on their smartphones. As BLACKASH move through the ambient 'Meditation Number 3' and into the motorik psych of 'Meditation Number 9', the crowd begins to sway.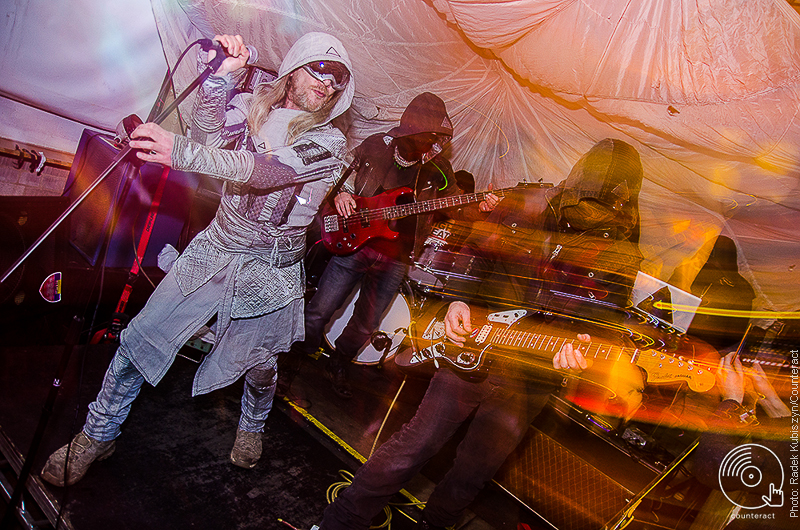 The semi-circle in front of the stage dissolves. The band are careful to keep their faces covered throughout the set, even the lead singer, who can't contain his excitement to be there. Wearing what can only be described as Jedi mountain-wear, he bounces about the stage. His vocal delivery is equal parts shamanic and eighties hair metal.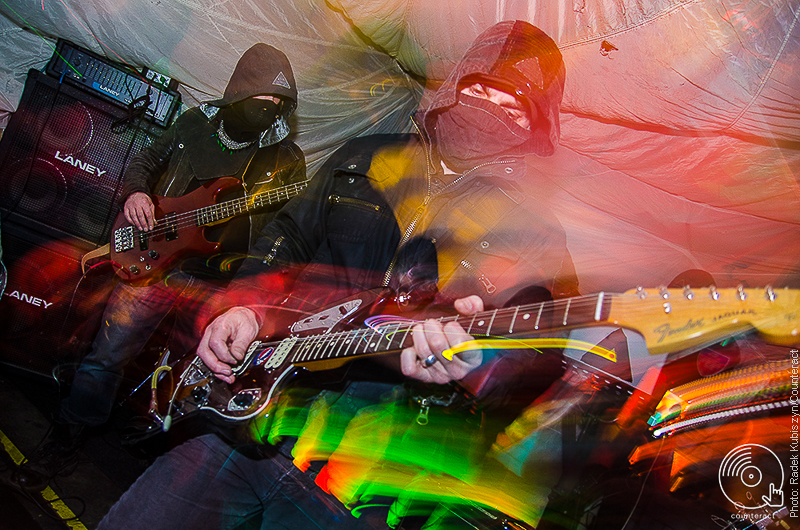 Tracks like the band's 10 minute acid-psych opus 'Black Witch' from the 2016 EP of the same name show exactly why they were booked for Sensateria. By melding elements of doom and space rock with acid house loops and beats, they've created a glorious monster. And that monster could only have come out of one place: the Midlands.
Photographs by Radek Kubiszyn
Visual artist, multi-instrumentalist, and scrounger. Always wearing headphones, probably listening to Ezra Furman, Sleater-Kinney or Goat.