Review: Tom Grennan proves worthy of the hype with an enigmatic show
The one-to-watch artist Tom Grennan played a sold-out show at the O2 Institute on Saturday March 17th
Support was provided by alternative pop artist Cuckoolander and plucky indie singer Ten Tonnes
Fans embraced and sang along emotively in response to the passionate live set
Tom Grennan is a major artist to watch in 2018. With a debut album on the way in July, a sold-out UK tour, some massive singles under his belt and backing from BBC Radio One, the future is bright for the alternative singer-songwriter. He delivers excellently penned lyrics paired and striking vocals. He packed out the O2 Institute with a buzzing crowd, huddled into the venue on a freezing snowy night.
First up was Cuckoolander, an alternative artist with distinctive pop elements. Crunching guitars and pounding bass solidified her stage presence, drawing the attention of the room. The intense energy was further heightened by her rousing vocals, belting out anthemic and bold verses. Slight synth elements worked their way in adding a contemporary flair, keeping her sound fresh.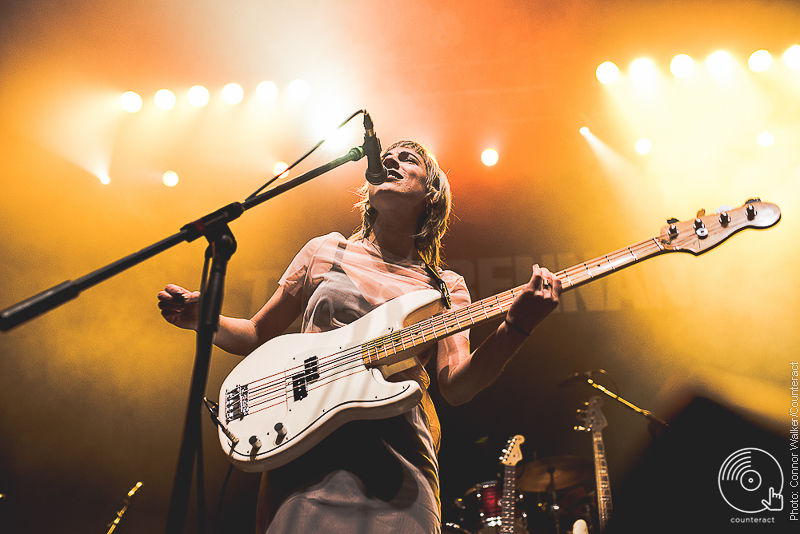 Cuckloolander
The melodies throughout the set were catchy and bright, without sacrificing quality. Cuckoolander's swanky, electric and fresh vibes made for an overall memorable performance. It was the perfect way to kick off the evening with a bang.
Ten Tonnes kept the party going, with his jaunty buzzing indie tunes. The pattering of drums and screeching riffs in his festival-ready enigmatic anthems induced heart-racing results. The material was distinctly cheery and bright, contrasting satisfyingly with the dense thrashing instrumentation. He belted out verses in a sharp tone that was cool and slick. Towards the end the crowd became roused as they decided to do a classic swaying hand wave in glee.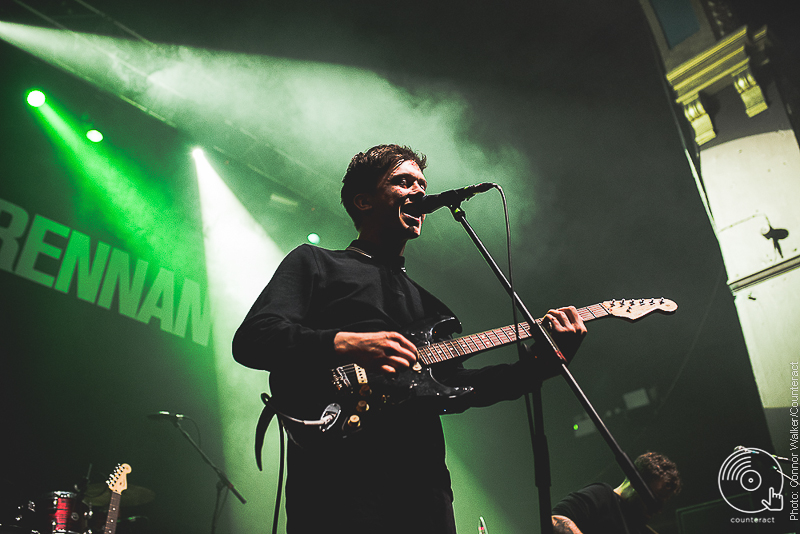 Ten Tonnes
The main man of the evening wasted no time getting on stage, with no need for any sort of dramatic build up. Tom Grennan wandered out armed with his guitar, opening his set with a more minimal acoustic number, highlighting his unique quivering vocals filled with rasp and soul.
'Found What I've Been Looking For' was one of the earlier popular tunes of the night, backed jazzy instrumentation filled with swinging chaotic riffs and thumping beats. Tom's band complimented his belted vocals brimming with energy, as they co-operated cohesively forming an impressively tight live performance.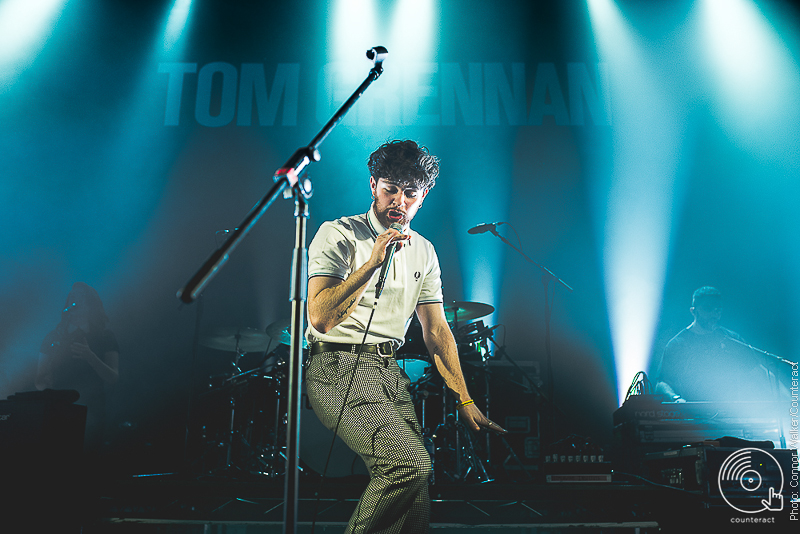 Tom Grennan
Grennan's charismatic, cheeky-chappy persona is a particularly enjoyable element of his live show. "I feel like Coldplay" he joked, as he urged the audience to put their lights up for new song 'Lucky Ones'. The tune had a particularly cinematic tone, as the sweeping melodies filled the room evoking a sense of glamour and grandness. It gave a promising taste of what to expect from his debut album, showing it will likely be worth the wait (following its setback to a June release).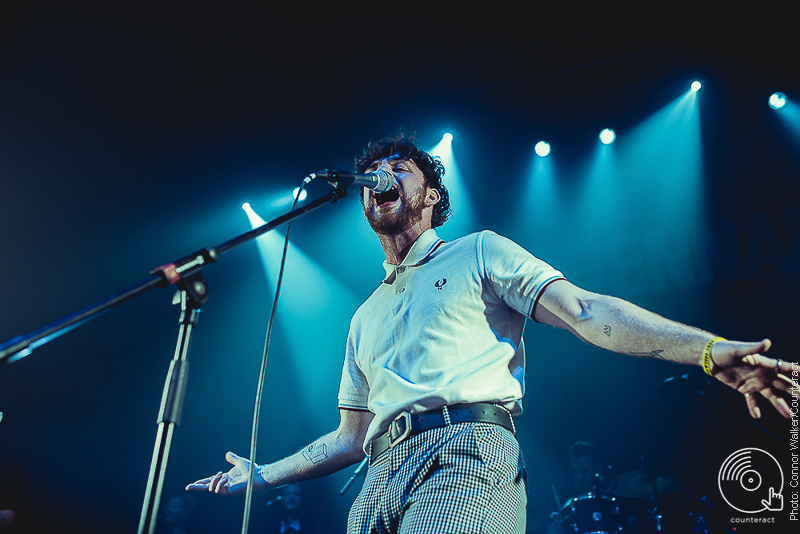 Tom Grennan
Tom has an impressive understanding of his audience and managed to make personable connections with the room. "Every time I come to Birmingham, it just keeps on going. I love you" he praised. Fans were seen sitting on each other's shoulders, emotionally embracing and bouncing in pure glee to the pumping energetic tunes.
They collectively sang word for word along to hits such as 'I Might', 'Something In The Water' and an acoustic rendition of his hit with Chase & Status – 'All Goes Wrong'.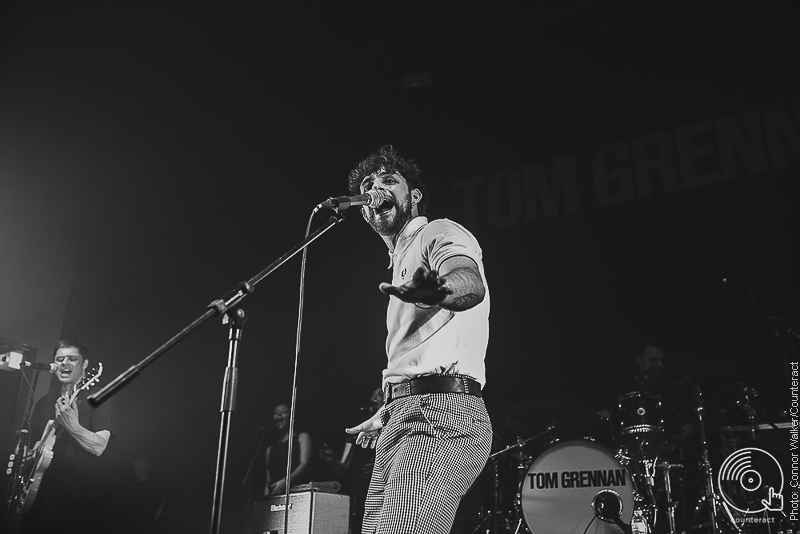 Tom Grennan
This was an ideal opportunity to witness Tom Grennan in a relatively intimate setting before he inevitably moves on to concur larger settings. His brilliant personality, heart-warming charming and glitzy band all combined creating an excellent live experience leaving revellers on a high.
Photographs by Connor Walker
[amazon_link asins='B01MS5LJNJ,B075SW22XD,B072KFRQ3F' template='ProductCarousel' store='counteract03b-21′ marketplace='UK' link_id='08d3cef7-2ee4-11e8-a803-03ab307b767d']
Media and Communications student with a passion for music and discovering new artists. 90% of the time you'll find me at a gig. I listen to a really wide range of artists such as The 1975, Two Door Cinema Club, Bombay Bicycle Club, Ed Sheeran, Disclosure, Lorde, Florence and The Machine, Ben Howard, as well as a tonne of pop music like Taylor Swift and Ellie Goulding.