Review: Bez and Rowetta bring the best of Manchester to Birmingham
Happy Mondays stars Bez and Rowetta brought their Manchester club night to Birmingham venue The Night Owl on Saturday 10 November.
[amazon bestseller="happy Mondays vinyl"]
It's not every day that you get to dance on stage with a couple of Manchester musical legends. Bez and Rowetta from the Happy Mondays hopped down the M6 to showcase their new Manchester club night at The Night Owl on Saturday 10th November and had the entire venue bouncing.
First it was the job of local DJs Mazzy Snape and Shaun Walsh to warm up as the expectant crowd began to filter into the venue. Mazzy, resident Night Owl DJ/promoter, and Shaun, promoter of seminal Brum indie night Resurrection (which returns to The Night Owl for a one-off shindig on Friday 28th December, tickets here) got those already inside excited for Bez and Rowetta with a majestic mix of 90s indie classics and early 00s favourites.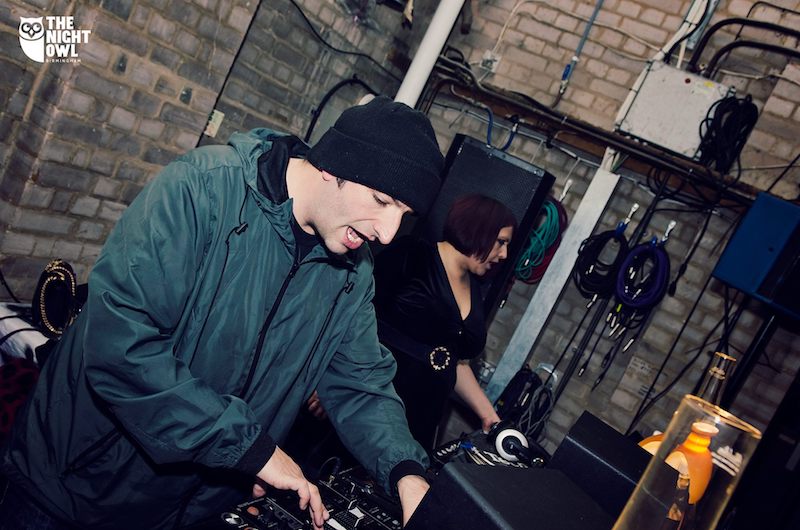 Shaun Walsh & Mazzy Snape
Bez's arrival got even the cool kids at the back on their feet as Manchester firmly arrived in Digbeth. Backed by his son DJ Arlo, this intimate affair allowed fans to get up close and personal with Bez and Rowetta, who clearly felt the love throughout.
This wasn't just your run of the mill Manchester spin-off, though. Bez was interacting with everyone throughout, even finding the time to have a selfie with those who asked – which was just about everyone who made it onto the stage. The king of self-proclaimed "freaky dancing" was on top form, introducing his favourite songs, throwing some questionable shapes and posing for photos at every opportunity.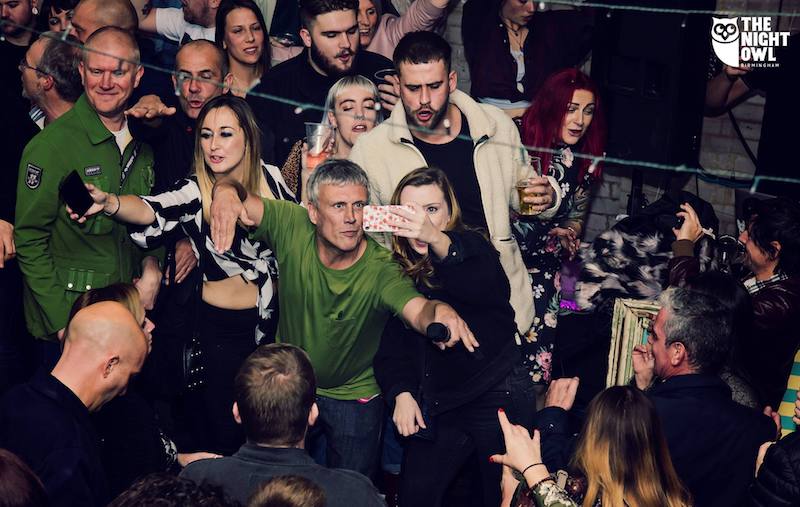 Backed by Manchester anthems, Bez incited a party atmosphere throughout with his calls of "come on Birmingham" amongst tunes from Stone Roses to The Smiths, Courteeners to Blossoms, Joy Division to New Order and of course, Happy Mondays blasted through the Night Owl's PA. Of course, any party with Bez wouldn't be complete without Rowetta, who was called down from the balcony by those partying downstairs with Bez for a live PA. Rowetta rounded off the Manchester party in style with with a flawless performance of Hacienda-era songs and club classics like 'You Got The Love', cementing another top night at the best small club in Birmingham.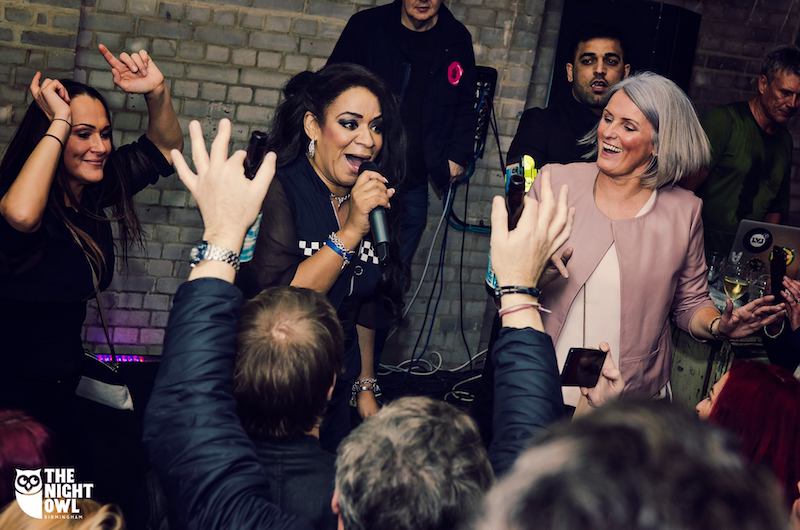 Photographs by Peter Bradbury
Founding editor of Counteract. Freelance travel and music journalist.