Review: The Prodigy showcase menacing classics and new hits in Birmingham
The Essex rave veterans returned to Birmingham on Saturday 10 November for a menacing evening of reminiscent and futuristic dance hooks.
[amazon bestseller="prodigy vinyl"]
Tonight's near-sell-out show at Arena Birmingham is opened by sole support act, Ho99o9, who are armed with tenacious punk riffs and dark hip hop. The room is filling nicely as the US trio appear on stage in kilts, fishnets and fluorescent police jackets.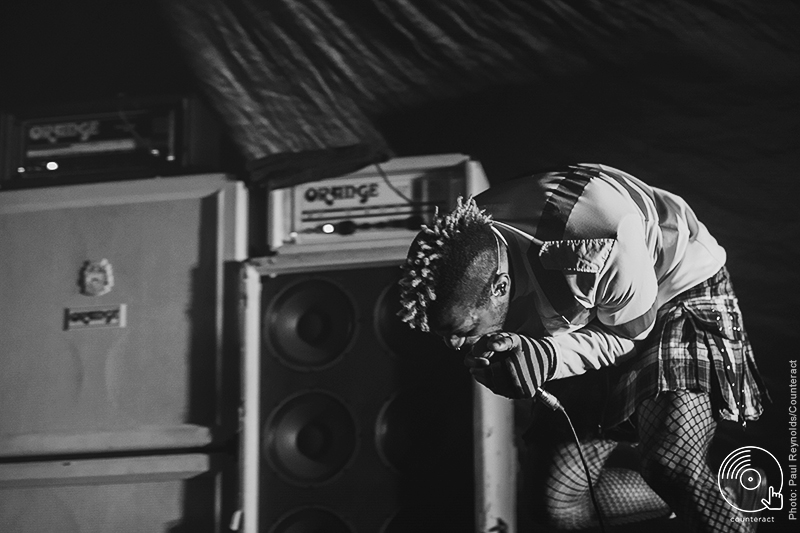 Ho99o9
Ho99o9 plough through a short set which is equal parts frenetic and curious as they switch from fast-paced punk to brooding hip hop on multiple occasions. As Ho99o9 smash through their repertoire, a pocket of fans down the front show their appreciation in the form of a mosh pit – it's certainly a welcome return to Birmingham for them.
Backed by beams of light and some serious strobing, The Prodigy arrive and launch straight into seminal hit 'Breathe', with its pulsating rhythmic melody one of the most iconic of its kind. What follows for the next 90 minutes or so can only be described as an assault course, with no time for a breather, per se.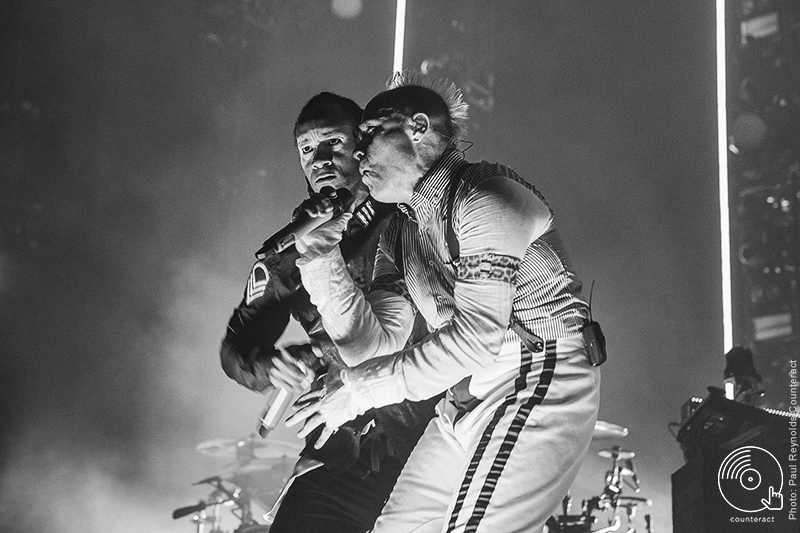 The Prodigy
The Prodigy have a sound worthy of filling any arena and it's evident on early set appearances from 'Nasty' and new track 'Champions of London'; they're in true menacing form and this Saturday night Brummie crowd is well and truly having it.  Prodigy vocalist Maxim constantly prowls the stage, inciting all 16,000 here tonight to go wild – not that they need telling.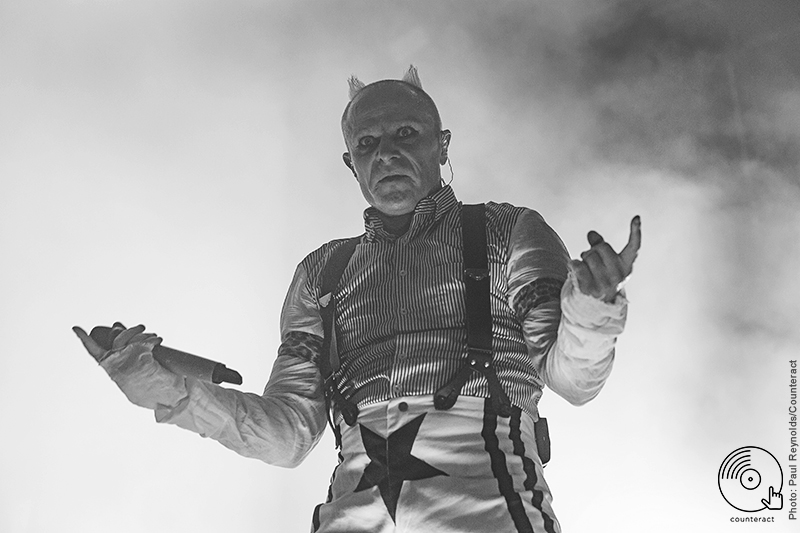 The Prodigy
'Omen' – the song which catapulted The Prodigy back into the mainstream in 2009 – sees everyone bellowing "the writing's on the wall / it won't go away," while the incredible light show dazzles and mesmerises. We're soon transported back to 1994 as the modified lyric "Birmingham people, voodoo people" echoes around the arena just before those timeless beats kick in. You know what's coming. Jackets go flying in the air and even people in the seats are moshing. All of this and we're only six songs in.
There's no time for the energy levels to drop either, with the pounding 'The Day Is My Enemy', new album lead single 'Need Some1' and seminal dance hit 'Firestarter' all following in quick succession.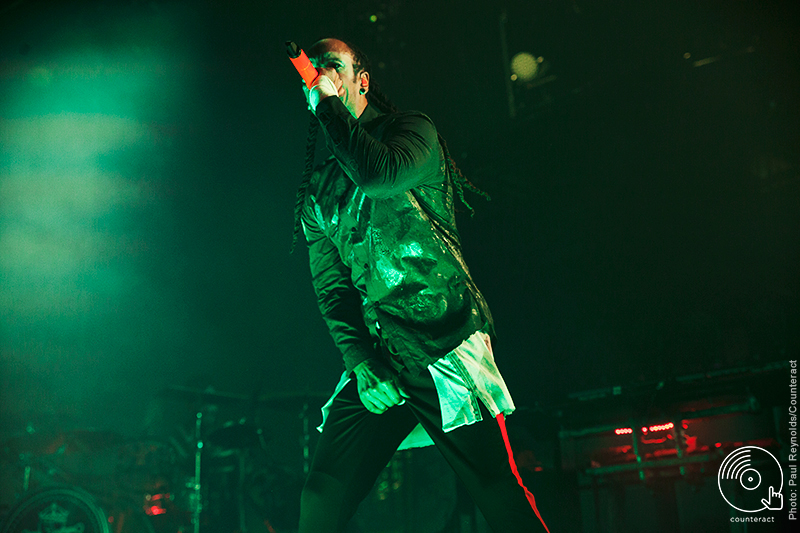 The Prodigy
Tonight, it's hit after hit after hit and they've played so many already that it's easy forget there are even more to come. The Prodigy end their main set with 'No Good' and 'Smack My Bitch Up' but – somehow – there's still more to come.
After a few minutes of calls for their return, The Prodigy bring the flames in the encore with the first live performance of 'Fire' (Burning Version) since 1992, while 'Take Me To The Hospital' catapults us back into a modern area before they leave us longing for more with the 'Out of Space' outro. It's a teasing finale but they know we'll all be back for another bite of the apple.
Photographs by Paul Reynolds
Founding editor of Counteract. Freelance travel and music journalist.