Review: Happy Mondays bring their Greatest Hits tour to Birmingham
Happy Mondays roll back the years at the O2 Institute on Wednesday 6th December
Opening act Jon Dasilva mixed two hours of classic Second Summer of Love tunes to charge the atmosphere
An enthusiastic crowd danced throughout as Happy Mondays perform a classic set
Products from Amazon.co.uk
‹
›
No support band tonight for the Mondays, but that doesn't matter. What we get instead is two hours of delicious pumping beats filling the O2 Institute, mixed by Hacienda resident Jon Dasilva, from the hedonistic heyday of a band that burned so brightly, if briefly, in the halcyon daze of Madchester. Psychedelia, indie-rock and acid house fused together, fuelled by copious amounts of ecstasy. The movement's defining symbol will always be a baby faced Shaun Ryder climbing atop the giant letter E in the hotel sign on the roof of The Hotel Subur Maritim in Sitges, Spain, during the video for 'Step On;. The sunshine blazed down on this iconic image of Ryder and the Second Summer of Love hit the mainstream. The Institute may not be The Hacienda, but for a couple of hours at least a mix of older heads and younger upstarts get down to some raging beats appreciatively. Another hour and we reckon a full on rave would've broken out.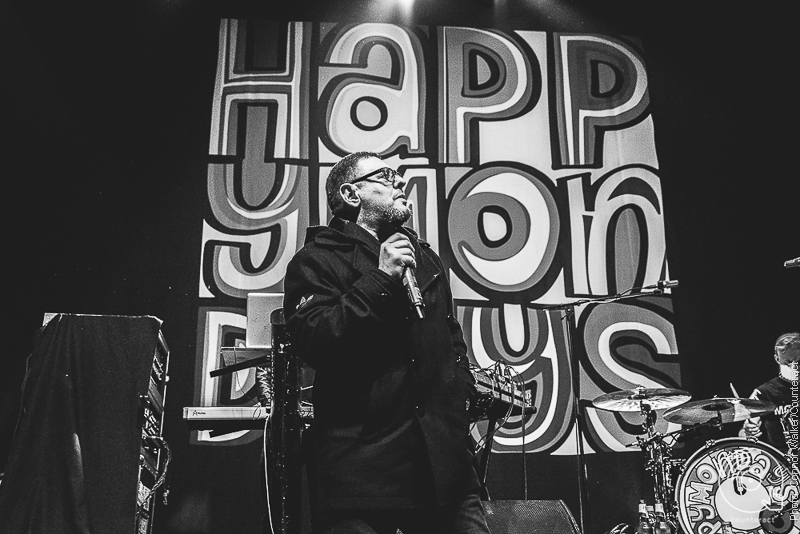 It's been a long journey for the Happy Mondays, from fresh faced dance rock mavericks to affable manc geezers ploughing through the hits, but when the hits are this good who cares? Shuffling on stage in darkness the band break into 'Loose Fit' before being joined by a grinning Shaun Ryder and bouncing sidekick Bez. The springs in the dancing livewire may be a little worn – he disappears every couple of songs – but his stage presence is as infectious as ever as he orchestrates the crowd in some fine Bezzing.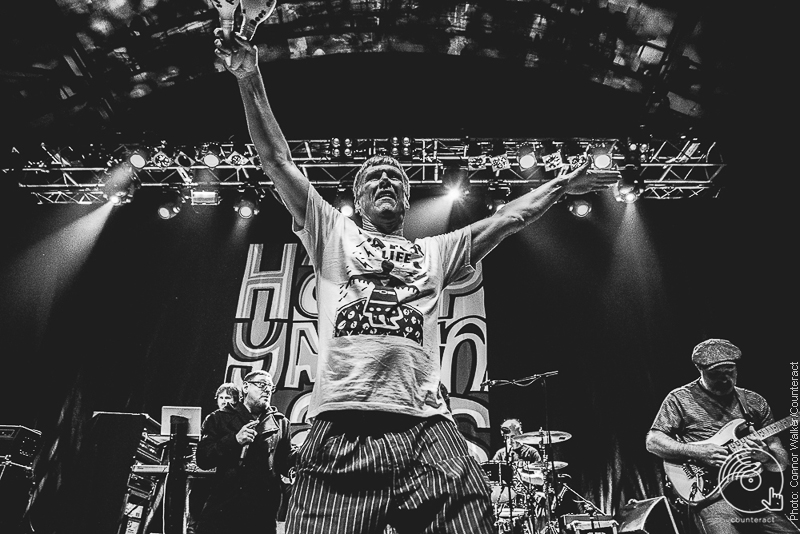 There's a delightfully shambolic charm about the Happy Mondays' stage presence. Shaun seems genuinely bemused between songs as he looks down and checks out the set list. "What the fuck are we playing that song for? It's a fucking B-side" he jokes before 'Donovan'. The grizzled frontman seems to be having a blast, centre stage in a huge black coat (aren't you melting Shaun?), that trademark cheeky grin never wavering and a constant barrage of banter with Bez, Rowetta and brother Paul. We're also happy to report that Shaun's whistling skills are as strong as ever.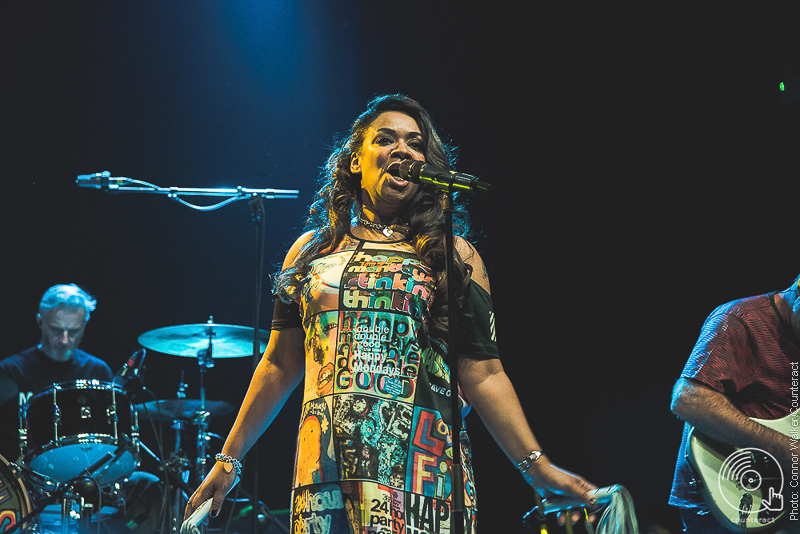 It's tough picking a highlight in a set that is bristling with classics such as 'Hallelujah', 'Rave On' and 'Bob's Yer Uncle', but '24 Hour Party People' stands out. It ignites a frenzy of movement, and even the balconies erupt, much to the chagrin of the security who try to get everyone to sit down. No chance. This is the Happy Mondays, call the cops. The set closes with the pristine classic 'Step On' – that legendarily languid guitar riff still recalls the wild excesses of nearly three decades ago. The Happy Mondays may be older and possibly wiser but the visionary tunes and inspired lyricism are as youthful as ever. As if to prove it, they encore with a stomping version of 'Wrote For Luck', "is there anything else you can do?"
Photographs by Connor Walker
"Reviewer, previewer and writer of just about anything. Can usually be found with my eyeballs plugged into sleazy 70's exploitation cinema or riding an antique bike around Harborne. I have no issue with being bought pints or accepting bribes of any sort."
---
While you're here...
Thank you for visiting Counteract. This article may contain affiliate links which help contribute towards the website's running costs. If you were planning on buying tickets, accommodation or music, please purchase through any of the links or banners on our website as we receive a small amount of commission on all sales driven. Without this, we're unable to keep publishing content. Thank you in advance.