Review: Aussie trio DMA's rock the stage of Birmingham's O2 Institute
DMA's played a dynamic show at the O2 Institute on May 25th
Support came from fellow Aussies, Planet
A night of beer and t-shirt throwing frenzy, with DMA's very own Johnny Took taking to the stage to perform with Planet during one of their songs
Australian trio DMA's have had a successful clamber of the ranks since 2014. Four years on, the boys are doing better than ever after releasing their second album 'For Now' and they certainly excelled themselves at Birmingham's O2 Institute.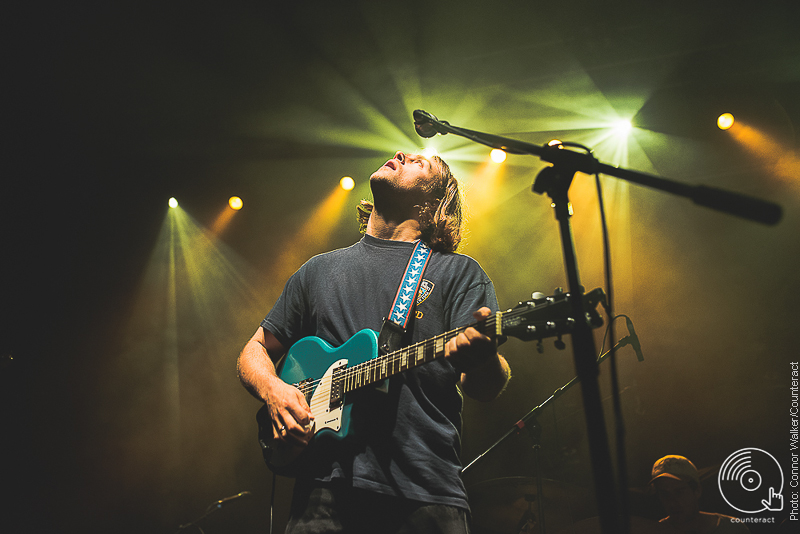 Planet
The one and only support band came from another Aussie band Planet. The band opened up with 'Waking Eight' – a song taken off their debut EP – introducing us to the sound of rhythmic guitars, melodic beats and a nasal undertone with a combination of pop and rock notes. Four soon became five when Matty's brother, and DMA's guitarist Johnny Took arrived on stage with his acoustic to perform 'You, Just A Little More' which took a more calmer and softer approach compared to their previous song. Planet's newest single, the light and euphoric 'Save, Sold', was easily a personal favourite. Planet ended their set with 'Aching Dream,'  another chilled out song with delicious harmonies.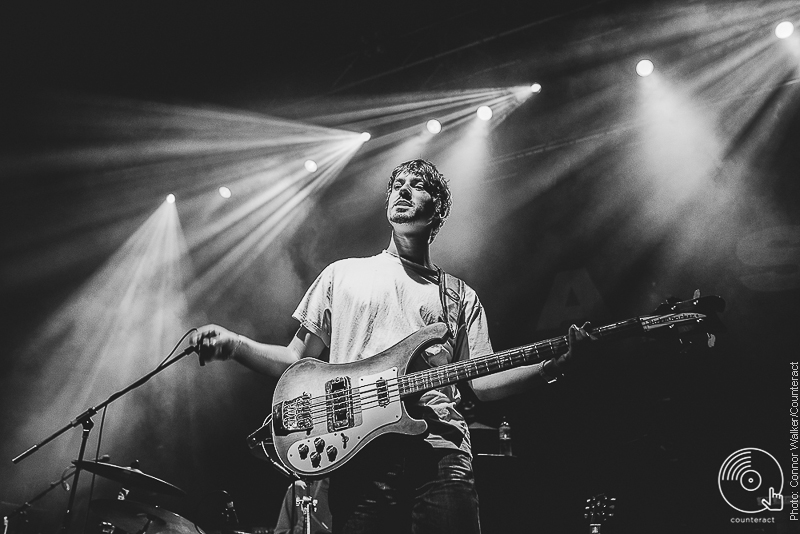 Planet
The crowd at this point were wild and rowdy – with a group of lads starting a chant consisting of "D,D,DMA's" just minutes before the headliners were due on stage. A deafening roar came from the crowd as DMA's appeared, with bright crimson light effects that accompanied them. Before their first song 'Feels like 37' began, people were on each other's shoulders. Instant moshing and simultaneous jumping was born as Tommy uttered the first line.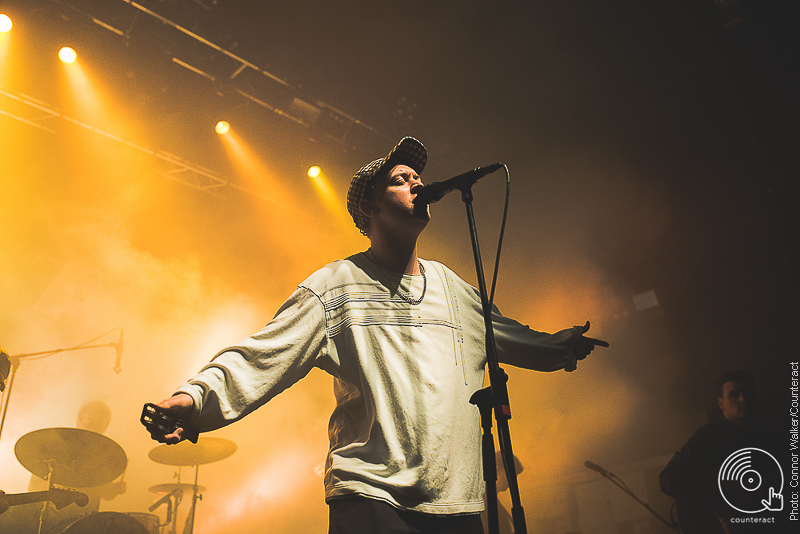 DMA's
Birmingham is always well known for its lively crowds, however, flying cups filled with beers were seen from all angles with t-shirts soon following suit during DMA's set. A blaring crowd, their arms held at length as they fist pumped to the beat.
Lead vocalist Tommy not only gave a performance but certainly put on a show – whilst egging on the crowd to finish his lines for him. An iconic shoe made its appearance on stage early on during their set and even slower songs like 'Emily Whyte' and 'In The Air' were greeted with a loud applause and a sea of light coming from torches on phones. Those upon shoulders took it upon themselves to embrace the person next to them as they swayed to beat of these slower tunes.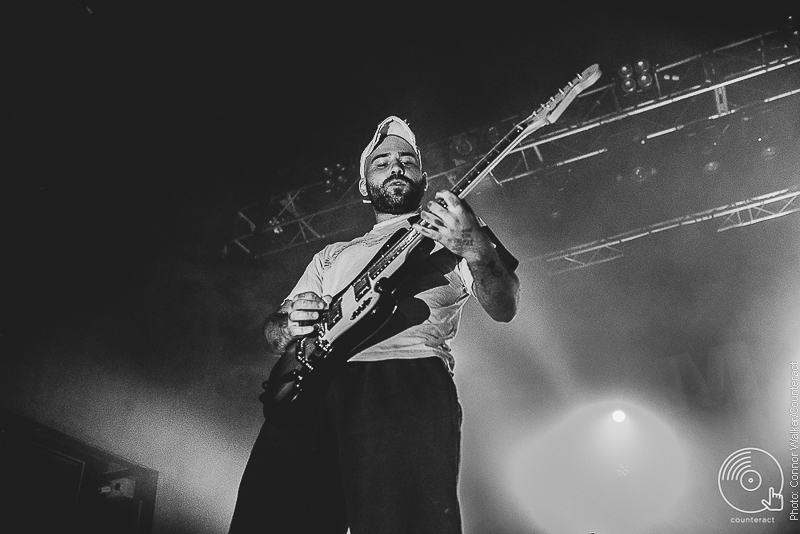 DMA's
DMA's sound remind us of a time before; a thread of 90's nostalgia embedded throughout their songs with timeless rhythm of guitars that echo the likes of Oasis and Blur. An overall energetic performance with more mellow songs guided by acoustic guitars, filled and reverberated against the venue's walls. DMA's encore consisted of 'Play It Out', 'In The Moment' and 'Lay Down'. Before the final song, Tommy shouted "we are DMA's and that was fucking sick, Birmingham". Too right.
Photographs by Connor Walker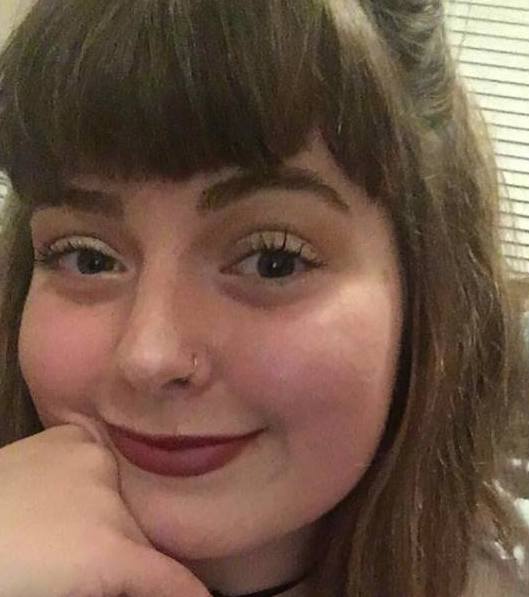 Hello – you'll find me in a library or most likely at a concert. I enjoy music from the likes of Ben Howard to Mallory Knox (and everything in between).