Review: DMA's bring psychedelic sound to Birmingham
The band released their debut album, Hills End, in February this year
The gig at the O2 Institute, Birmingham, on 26th October 2016, was part of a 9-night tour of the UK
 Support came from Scottish group Neon Waltz
It's hard to take in that the DMA's are in fact from Sydney; because everything about them is just so British. With this tour being their third of the UK this year, it's easy to forget that they are Aussie's. They ooze Britpop, with front-man Tommy O'Dell even having a Mancunian tone to his voice. It's no surprise that the band's sound is often compared to that of rock giants, Oasis. Although there are some obvious comparisons to be made between the two, DMA's aren't just Oasis wannabee's. Their debut album, Hills End, is littered with indie anthems with a hypnotic twist. Guitarist's Johnny Took and Matt Mason give the record character by loading it with catchy hooks and relentless riffs and this, partnered with O'Dells powerful Gallagher-esque vocals, make DMA's a heartthrob for fans of true guitar music. It is, therefore, no wonder that Digbeths pinnacle venue was a sell out for the band's return to the city.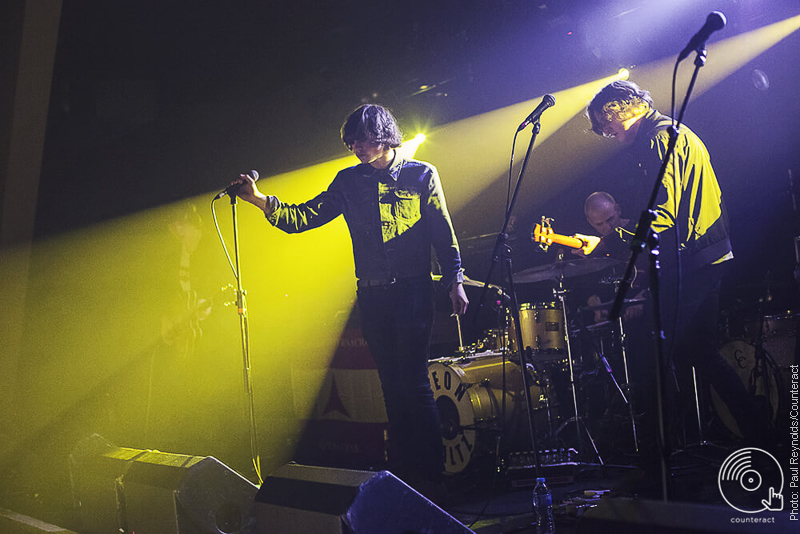 Neon Waltz
Many ticket holders got down early to see the only support act of the night, Neon Waltz. The six-piece band from John O' Groats, Scotland, are on the road to celebrate the release of their new single Dreamers. The band have previously toured with fellow Scots, The Coral, as well as Birmingham boys, Peace. The pick of Neon's songs was 'Bare Wood Aisles', which is well worth a listen for fans of Elbow and Editors.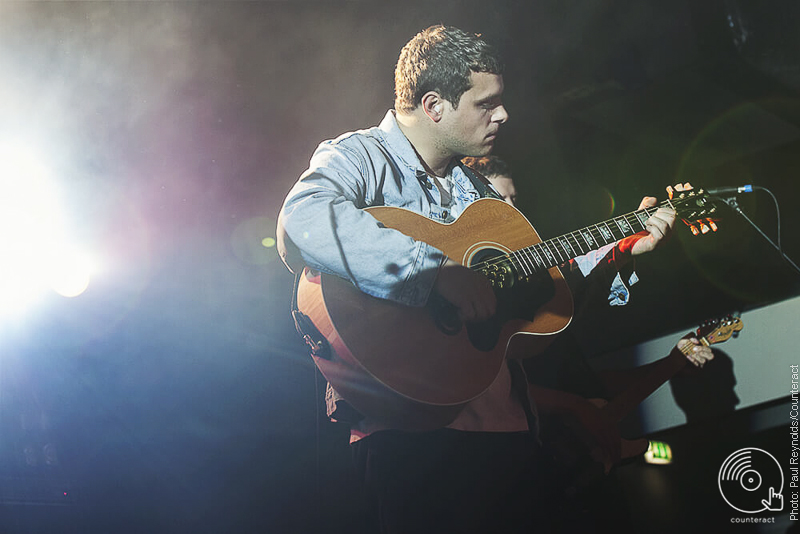 DMA's
The venue was packed out for the arrival of DMA's. The trio were joined by their tour band, making them a six piece for the night. They got underway with 'Play It Out' before delving into 'Feels Like 37' – a fan favourite from their first self-titled EP. What makes the DMA's unique over bands of the Britpop era is lead guitarist Matt Mason's perfect execution of his effects board, which creates so many intricate and psychoactive sounds, giving them a hypnotic edge. This was felt as the boys performed 'Timeless' and 'Too Soon'. What followed next was a rather unexpected cover, as the band played 'Beautiful Stranger' by none other than Madonna. The boys well and truly made it their own, as the crowd bellowed back the chorus at O'Dell. The songs, 'So We Know' and 'Delete', were performed acoustically without the support of the tour band, and it had the Institute crowd feeling euphoric. Fans took their friend's shoulders and hands were raised to the sky as everyone sang the lyrics at O'Dell word for word. The energy was electric as the band left the stage and the Birmingham crowd continued to pump out the chorus.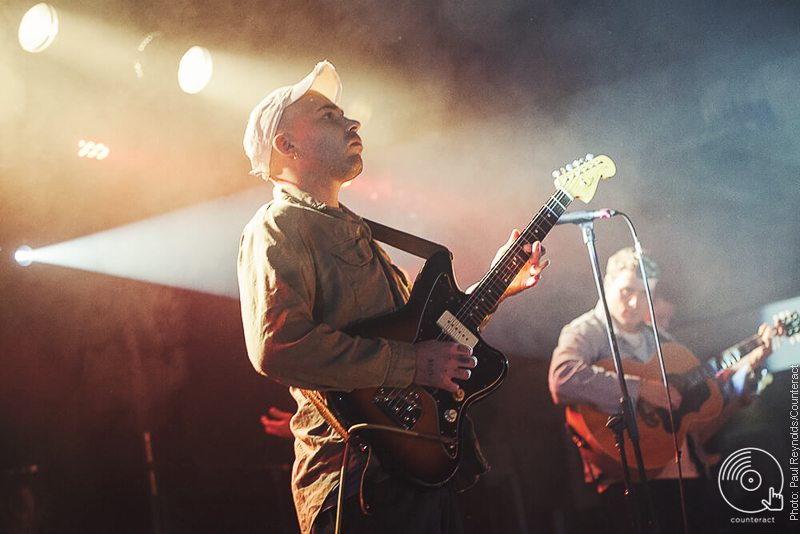 DMA's
For their encore, the band closed the night with their early single 'Laced' and their biggest hit 'Lay Down', both of which saw the Institute crowd turn hectic. Ecstasy was in the air as fans flew across the top of the mosh-pit in a frenzy, which topped off the evening superbly. DMA's have had a mind-blowing breakthrough year and despite not achieving chart success in the UK, they've developed a reputable fan base in this country, enabling them to sell out venues on a regular basis. This alongside their huge sets at T in the Park and Glastonbury in the summer, proved the trio have been able to make a hit on Britpop fanatics which has given the boys have a terrific base to grow from. With quality and originality in their material and with their show-stopping live performances, DMA's will only get bigger and bigger.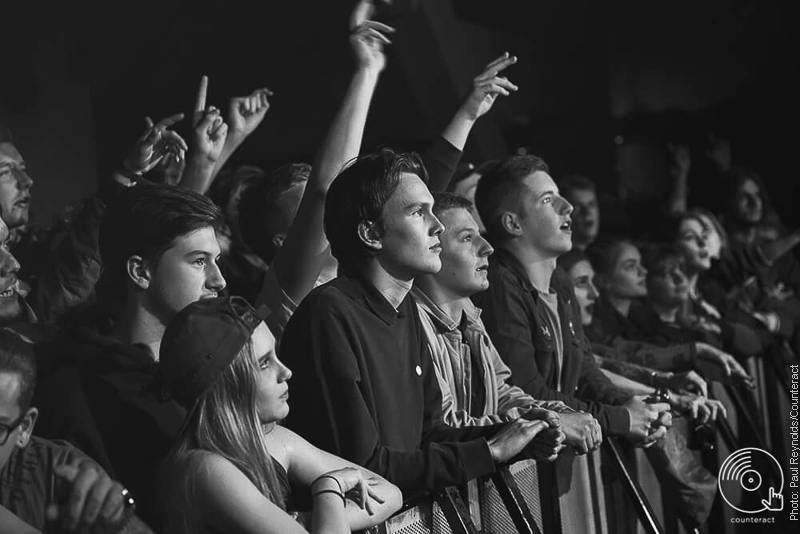 Photographs by Paul Reynolds
Setlist:
Play It Out
Feels Like 37
Straight Dimensions
Melbourne
Timeless
In The Moment
Too Soon
Beautiful Stranger (Madonna Cover)
Step Up The Morphine
Your Low
So We Know
Delete
Encore:
Laced
Lay Down
---
While you're here...
Thank you for visiting Counteract. This article may contain affiliate links which help contribute towards the website's running costs. If you were planning on buying tickets, accommodation or music, please purchase through any of the links or banners on our website as we receive a small amount of commission on all sales driven. Without this, we're unable to keep publishing content. Thank you in advance.