Review: The Hungry Ghosts return to local haunt, The Victoria
The Victoria played host to a double header from Goat Girl and The Hungry Ghosts on 25th October
Goat Girl showcased their fledgling sound, while The Hungry Ghosts finished off the night with their trash country
The Terror Watts opened the night with their high-energy garage rock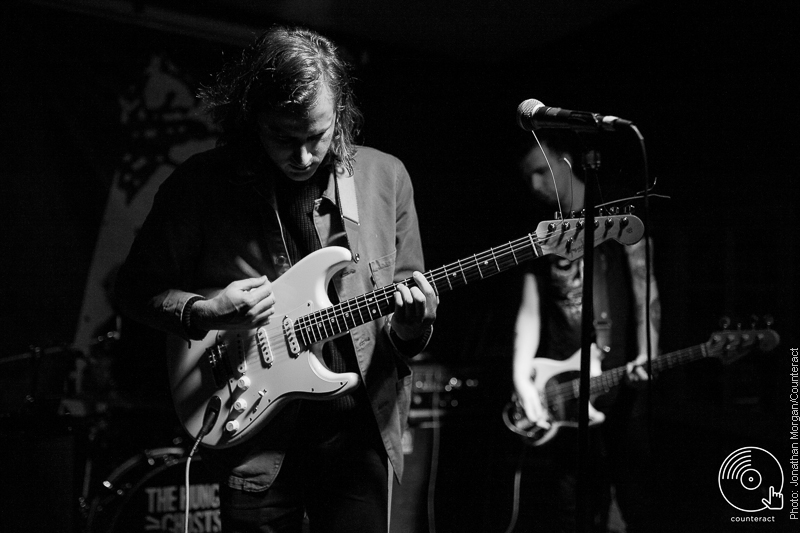 The Terror Watts
The Terror Watts kick off with their sturdy, no frills garage rock. They always manage to straddle the gap between restraint and chaos. Each of their tracks are packed with a bucket load of pop-punk energy and they rarely overstep the two-minute mark. Despite minimal dialogue with the crowd, their laid-back sound puts the crowd at ease. They are becoming a regular feature in support slots in the Birmingham scene and it would be interesting to see how they'd go down as headliners.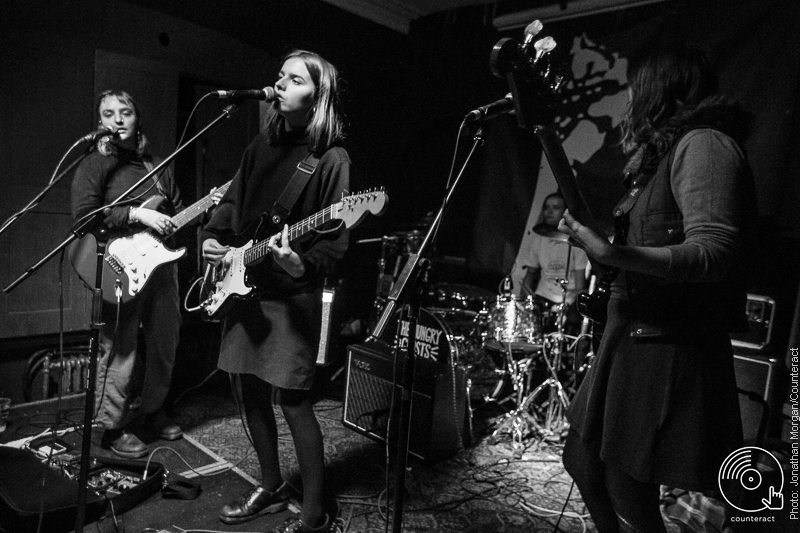 Goat Girl
South London quartet, Goat Girl, launch into 'Burn The Stake', triumphant from their recent signing to Rough Trade Records. All cheekbones and nonchalance, the twang of 'Scum' reverberates around the upper floor of The Victoria. It is quite a contrast to Terror Watts' bouncy set. Their vocals are reminiscent of Courtney Barnett, but the grungy, downbeat guitars are anything but. Grinding their way through a dissonant set list without a word of 'banter', they finish with the much-lauded new single 'Country Sleaze'. It brims with noisy, venomous swagger. After everything said about them online I want to love Goat Girl. They've got promise, but I can't help but feel like they've got more to show us than we saw tonight.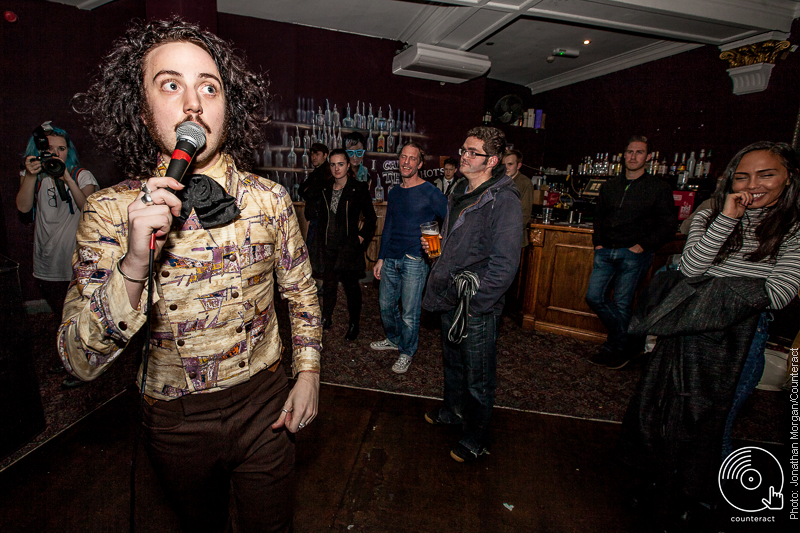 The Hungry Ghosts
Joe Joseph's distinctive yelp announces The Hungry Ghosts as they launch into 'Beetle Boots'. Their self-described "trash country & slaughterhouse blues" has become a firm favourite with Birmingham crowds. They're saddled with a disappointing Tuesday night turnout, but that doesn't put Joseph off one bit. He adopts his standard persona (think Jack White as played by Johnny Depp) and hurls himself around the stage, twitching and shouting. On a night like this a stage invasion looks unlikely, so it's up to the band to invade the dance floor.  Joseph bounces off the rest of the band both physically and sonically, leaning in to share a mic with bassist Jodie Lawrence for the drawling 'Love Song'. Billy Ollis, who according to the band's website, "is a guitar" , provides ethereal tones throughout before cranking up the tempo for 'Hares on the Mountain'. The Hungry Ghost's heavy, Americana-tinged blues-rock sometimes feels like they're on the verge of letting rip with some full on rockabilly, and slower tracks like 'Super King King' sound like The Cramps after a bottle of bourbon.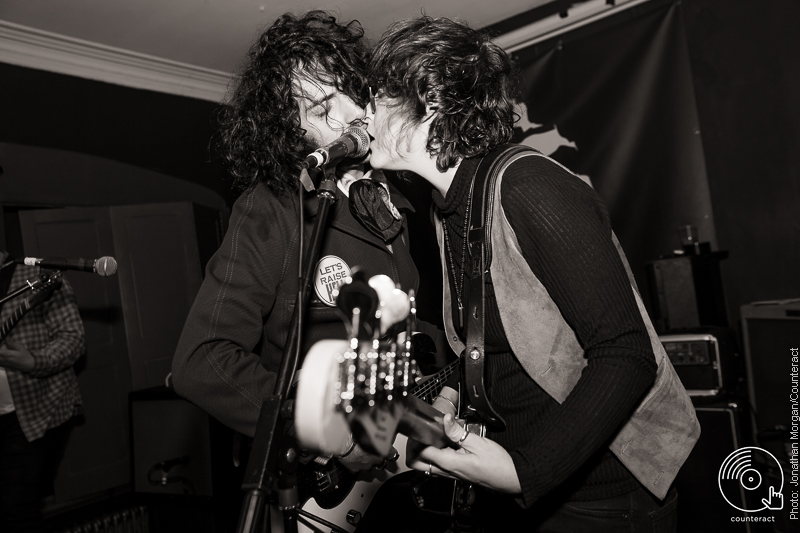 The Hungry Ghosts
The set reaches a climax with 'The Catcher', a live staple that sees Joseph's thousand-yard stare dissolve into a failing heap on the floor. Drummer Mike Conroy demolishes the drum kit behind him. Tonight, the Hungry Ghosts didn't get the crowd they deserve, but I know I'll be back for more.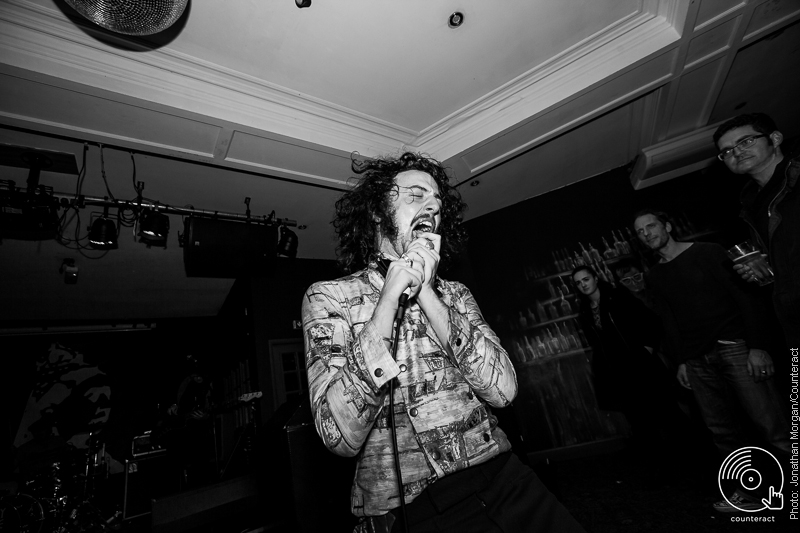 The Hungry Ghosts
Photographs by Jonathan Morgan
Visual artist, multi-instrumentalist, and scrounger. Always wearing headphones, probably listening to Ezra Furman, Sleater-Kinney or Goat.