Introducing El Sam: Birmingham's dreampop non-conformist
El Sam is a dream-pop performance artist based in Kings Heath, Birmingham. He has self-produced and self-released two full-length albums, and is currently in the infant stages of writing album three.
Dudley-born, he moved to the Middle-East, then came back to Birmingham in the Autumn of 2011. Of his musical upbringings, he listened to Bowie, the Spice Girls, Sinatra. At present he's in love with the music, artistry, and possibly macabre persona of Lana Del Rey. These, combined with his background, feed into his music – which features Arabic.
The singer-songwriter has performed on many local stages. Having performed his debut show at The Roadhouse in Stirchley, which was a regular bi-monthly event, he performed shows at Alfie Bird's and The Yard before their closure, as well as: The Sunflower Lounge, Island Bar, Zara's Bar, The Night Owl (the venue of his second album launch) and the O2 Academy.
"I love the city, the diversity of the people and the growth we are evolving into, so being an artist in such place is quite magical," he explains while discussing what it's like being an artist in a city like Birmingham. He expresses excitement that regardless of what a venue seems like, it's in his hometown, so he knows it is going to be a good show. Such a performer still gets nervous prior to a show, he admits, but the audience's excitement and fun allows him to "have a good time".
Though Birmingham, in some categories – notably music, is underrated in Sam's eyes, he sees the improvements the city is making. The undiscovered talent is rife here, as various events such as LiveVibe indicate – an event of which Sam has performed at twice. One of his favourite artists that he has worked with is Christian Derveaux, a professional at writing and performing. The pair recorded a few songs – to be released nearly next year.
El Sam's latest single is Guess I'm Not; you can follow him on Facebook, Instagram, Twitter, or visit his website.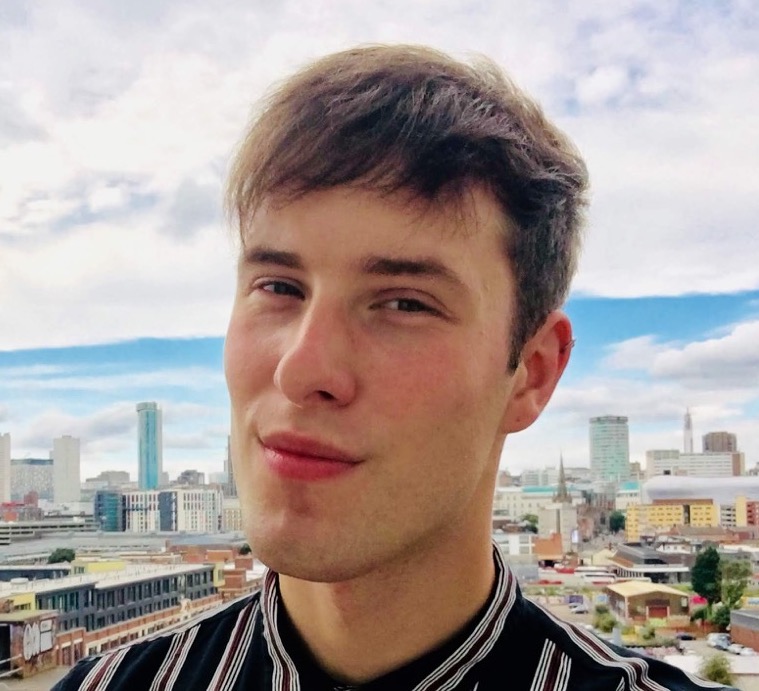 Gig and album reviewer + culture writer, celebrating the best of music and events happening throughout our city.