The breweries delivering craft beer in and around Birmingham
In both lockdowns, many of our local breweries have had to adapt by canning and bottling their delectable craft beers for consumption at home. Here's our rundown of the best breweries delivering craft beer in Birmingham and on the city outskirts
---
Attic Brew Co – Stirchley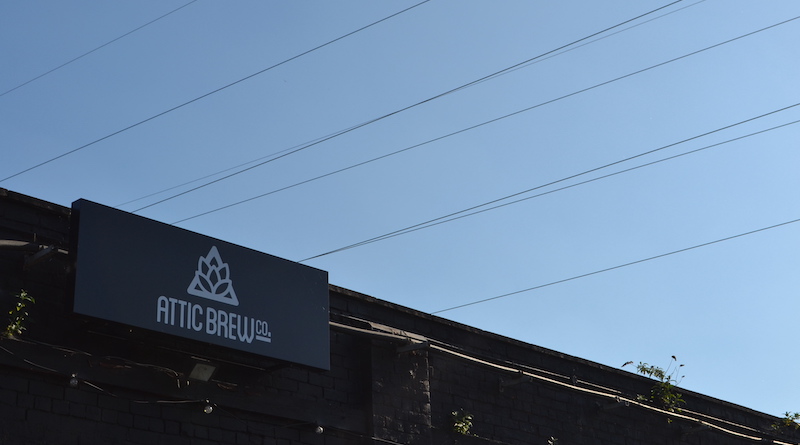 We're big fans of Attic. A firm favourite in Stirchley – and somewhat of a community hub – Attic drop new beers practically each week; great if you love new beers, perhaps not so great if you're trying to watch the pennies. Keep up to date with their latest beer drops on Facebook, Instagram and Twitter, where their accompanying photo shoots are worth the follow alone. Delivery is free to B postcodes when you spend over £30, and there's also free nationwide delivery on orders over £50. Buy beer here.
Dig Brew Co – Digbeth
Fans of quirky bottles and unique can designs to go with their beers should look no further than Dig Brew Co. A stalwart of Digbeth's beer scene, this brewery and pizzeria provides convenient delivery for their wide range of crisp, eccentrically-labelled favourites, including Hyper Potion & Watch Me Go Zoom Zoom. Dig Brew currently offers free delivery on orders over £60. Buy beer here.
Glasshouse Beer Co – Stirchley
Stirchley is playing a huge part in Birmingham's craft beer revolution, with Glasshouse providing some of the most experimental beers in the city. Tucked away at the back of Waterside Business Park, this River Rea-straddling brewery also had to adapt as a result of Covid restrictions, and has since been canning up their wares for delivery across the city. A little birdie tells us that nationwide delivery will be available from 27th November. Buy beer here.
Birmingham Brewing Company – Stirchley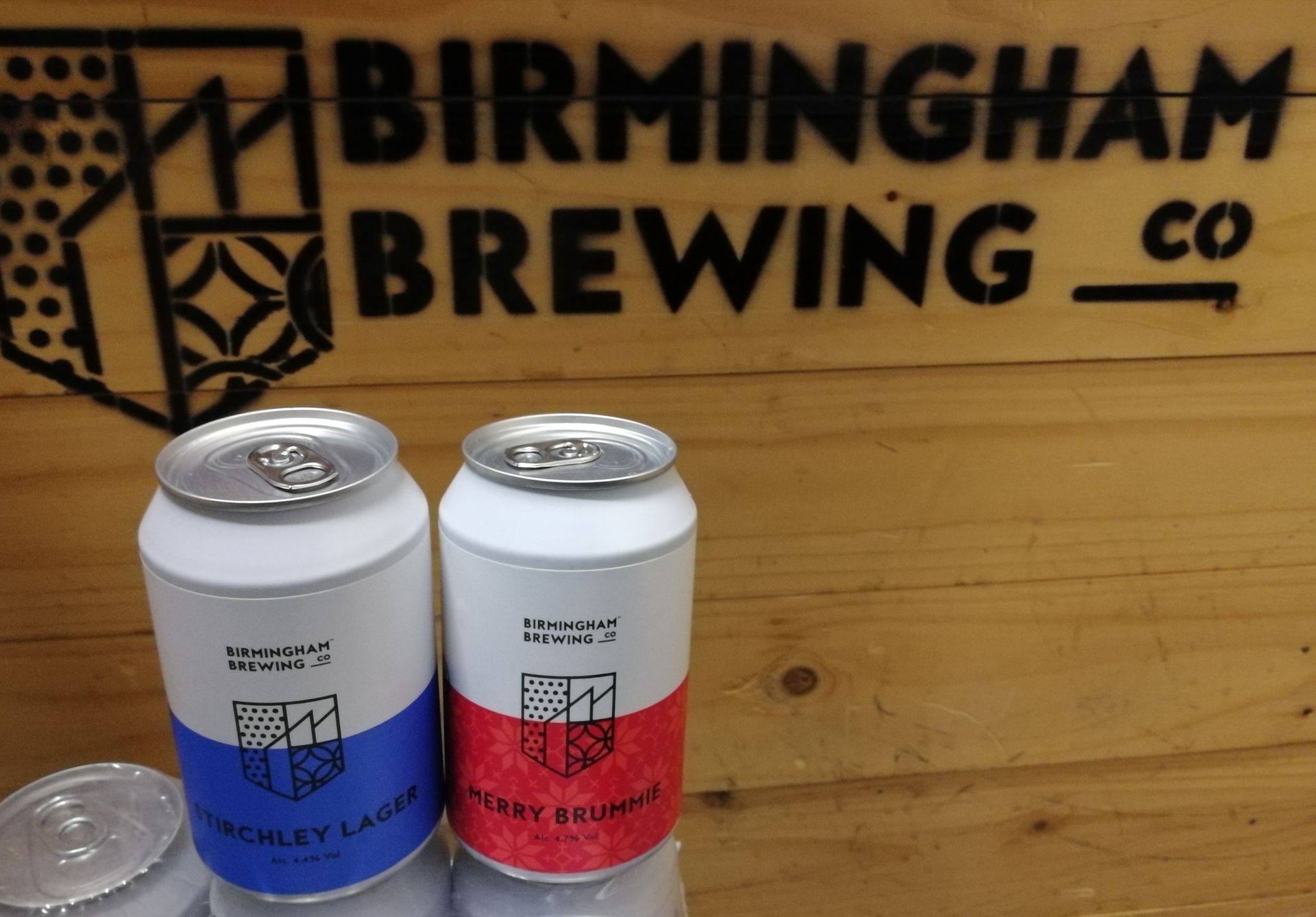 Another of Stirchley's famous breweries is Birmingham Brewing Company, one of the city's most known and most loved brewers. Though they were already shipping cans pre-lockdown, much of their business trade stalled due to the closure of local bars and restaurants, while they also had to temporarily close their recently relocated taproom. Like others, they've been reliant on doorstep deliveries throughout the pandemic. These small cans of hoppy joy are available to purchase online and can also be found locally in some branches of Co-op and Morrisons. Buy beer here.
Two Towers Brewery – City centre
Lockdown doesn't mean you have to miss out on beers from legendary brewery and tap house Two Towers Brewery. Housed within iconic pub the Gunmakers Arms, this brewery and taproom is offering individual bottles and cases of locally-relevant beers such as Hockley Gold and Jewellery Porter delivered direct to your doorstep, with 10% discount for NHS staff. Delivery is free within the Birmingham area, and there's a minimum order value of £25. Buy beer here.
Burning Soul Brewing Company – Jewellery Quarter
Another of the city's most popular breweries is Burning Soul, located in the Jewellery Quarter. In normal times, you would be welcomed four a tour of the brewery and could then spend the evening sampling beers in their taproom, but for now, it's delivery only. Need inspiration? We recommend the Ice Cream Pale Ale. Local delivery is free for orders over £32, and you can get 10% off beer when you buy 12 cans or more. Buy beer here.
Purity Brewing – Alcester, Warwickshire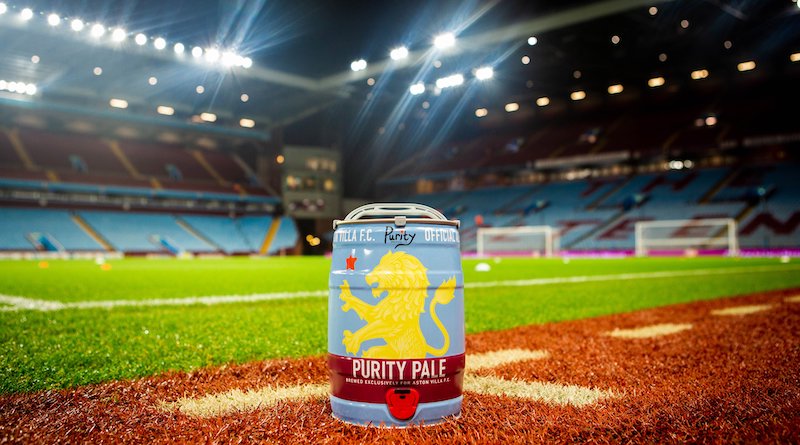 Purity Brewing may be located in Warwickshire but they're firmly engrained in Birmingham beer culture. They have their own bar in the city, Purecraft Bar & Kitchen, while eagle-eyed readers will have also noticed Purity propping up the bars at every local festival worth its salt. In recent times, Villa fans will know them as the official beer provider of Aston Villa FC, having brewed a special pale ale for match day pours. Their range of popular beers, including Ubu, Mad Goose and – more recently – Aston Villa Purity Pale, are available to purchase online, along with merchandise, tour tickets and gift vouchers. Spend £45 for free home delivery. Buy beer here.
Fixed Wheel Brewery – Blackheath
Incredibly popular with the locals, this brewery in Rowley Regis isn't letting a little thing called lockdown dampen their spirits. Those looking to get their Fixed Wheel *ahem…* fix can take advantage of free local delivery (up to 10 miles) on all orders over £30. Don't worry if you live a little more than 10 miles away from their Blackheath brewery either, as they can deliver to you for a small charge. Keep an eye on their Facebook page for the latest beers for collection and delivery. Buy beer here.
Green Duck Brewery – Stourbridge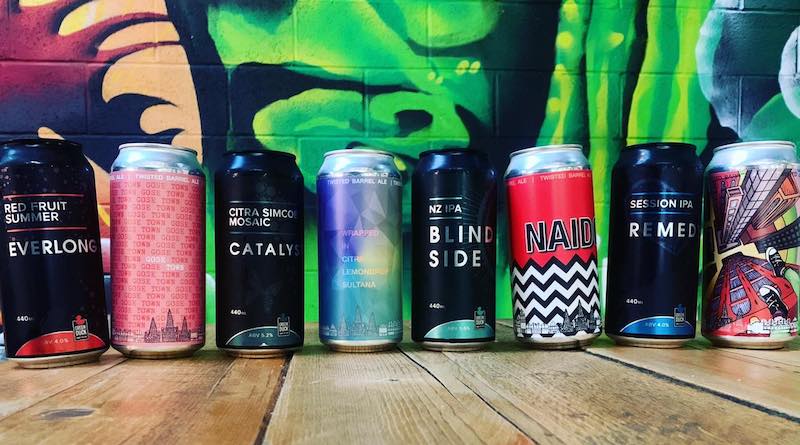 Just like over in Stirchley, there's a little craft beer movement making waves in Stourbridge. Having recently raised well over £30,000 for a new canning line, Green Duck Brewing Co. is clearly well-loved by those who have been fortunate enough to try the array of ales on offer, and we can vouch for their glorious white IPA, Harmony, in particular. As part of their Covid-safe service, Green Duck also delivers delicious food from Buddha Belly direct to your door. Come on, it's a no brainer. Buy beer here.
Beat Brewery – Stourbridge
Although they're originally from Somerset, Beat Brewery decided to relocate to Lye in Stourbridge a couple of years back and we're very happy that they did. This small microbrewery produces music-inspired vegan beers for all, including firm favourites Cosmic Pop and Raver, and they've been delivering across the West Midlands throughout the pandemic. Minimum order value is £20, and delivery is free within a 5-mile radius of the brewery. Charges apply for those who live slightly further away, and you can use the discount code BEAT15 for 15% off all orders over £40. Buy beer here.
Have we missed anyone out? Email our editor on richard@counteract.co to be added
Like this? Try these…
Founding editor of Counteract. Freelance travel and music journalist.