Birmingham's best restaurant meal kits: from Michelin star to modern Mexican
Award-winning food and drink writer, Meat & One Veg head honcho and Harborne dweller Simon Carlo gives us his rundown of the best "at home" restaurant boxes for delivery within Birmingham
Remember restaurants? I do, I think. The nights sat with elbows pressed on tables, whilst front of house delivered food straight from the kitchen to you. I miss them. Fear not; the following legends are working flat out to bring that same quality to your doorstep whilst minimising the washing up.
Tom Shepherd x Sauce Supper Club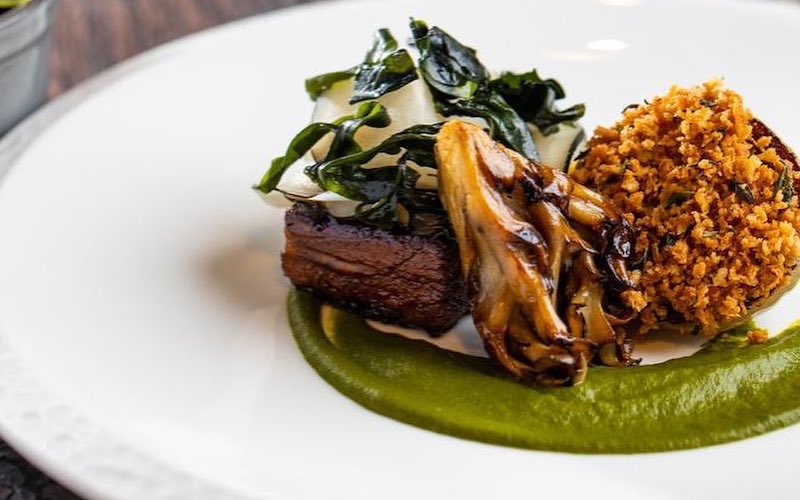 Given his previous tenure of Head Chef at Adam's, Tom Shepherd has pedigree, so it's little surprise that his collaboration with Sauce Supper Club delivers some of the best lockdown food we had. Surprisingly easy to prepare, and with a video from the man himself for the perfect presentation seekers out there, a main of pork belly with apricots and cauliflower will live long in the memory. Order here.
Aktar at Home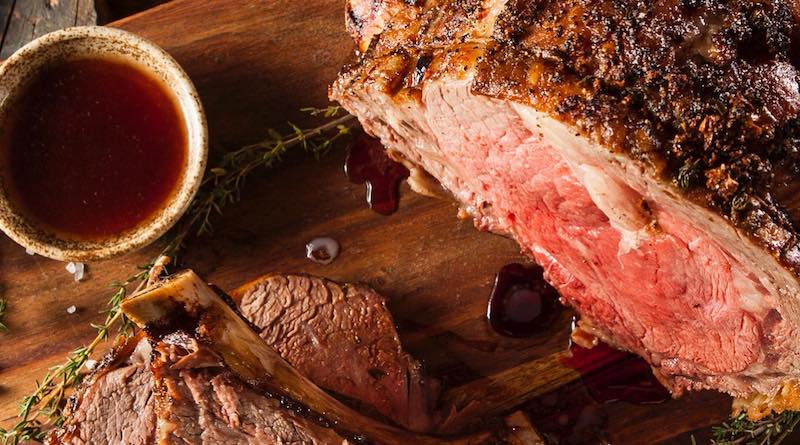 Aktar at Home is proof that a Michelin star doesn't necessarily mean high price tags and small portions. The curry box, a more casual take on the food at Opheem, is a feast of ten curries, sides, rice and breads. Exceptional value at £60, we get many meals out of it. Recent additions to the range include a Sunday lunch box featuring a 1kg piece of beef from his Argentinan Asado, Pulperia, and a meat box with various cuts and sausages from the same restaurant. Order here.
Buddha Belly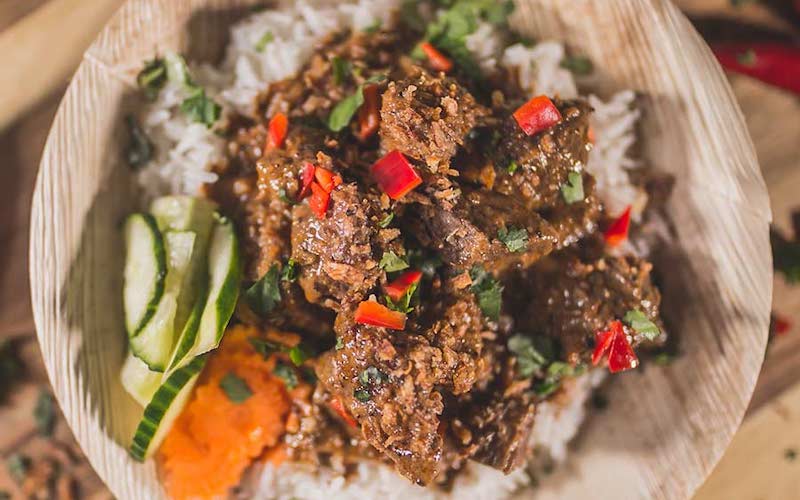 There is little argument that the best Thai food in Birmingham is found in a shipping container at Digbeth Dining Club. Fortunately for us all, Buddha Belly has been doing weekly deliveries of those oh-so-wonderful dishes, meaning you can argue over your own table as to which is the best. We'll help you: it's the beef massaman. No order is complete without the 'send noods' t-shirt. Order here.
Ox & Origin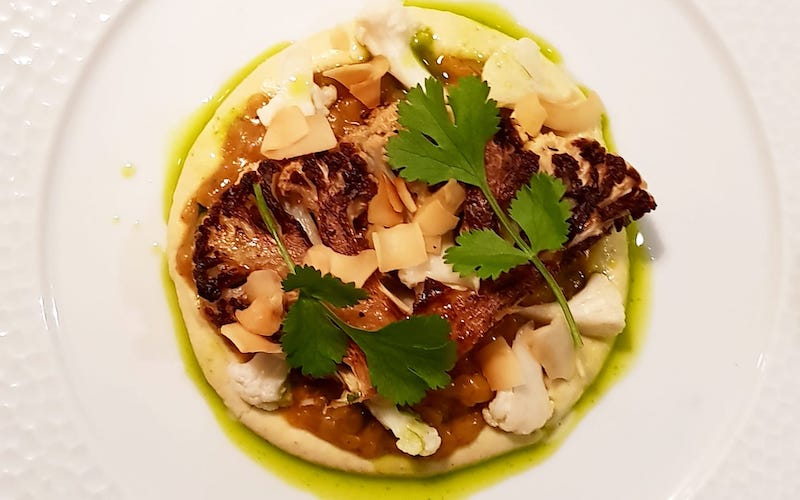 If you weren't aware of private chefs Ox & Origin pre-apocalypse, you almost certainly will be by now. One of the runaway success stories in a fairly dismal year, the far-too-cheap two courses of wholesome cooking for £15 sells out in just a couple of hours every Sunday. Cocktails at a fiver apiece from drinks legend Tommy Matthews complete a very affordable treat night. Follow them on Twitter to find out the latest offerings, and order via emailing oxandorigin@outlook.com.
Antona at Home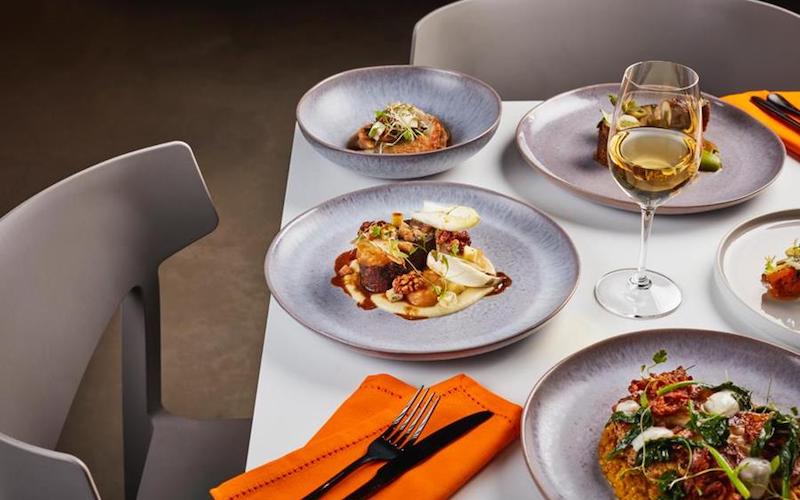 Antona at Home is the culinary supergroup of Simpson's, The Cross, and Masterchef The Professionals winner, Stu Deeley. The result is a menu that offers plenty of choice, skipping between more classical cooking and the modern, Asian twists from Stuart that left Greg Wallace drooling. A centrepiece of beef Wellington is ever present and essential purchasing. Order here.
Emma's Delicatessen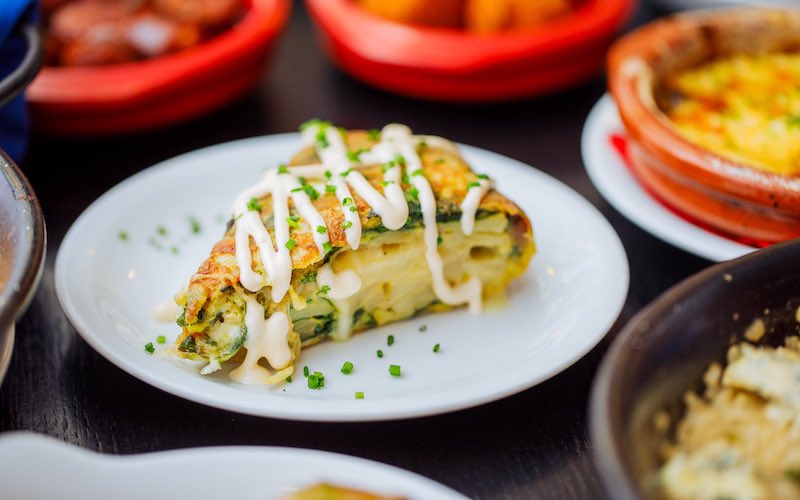 Many a Brummie mourned the loss of El Borracho when it closed, and whilst owner Emma has left the city for greener pastures, the spirit of the restaurant lives on. Emma's Delicatessen supplies many of the Spanish dishes which made El Borracho a cult classic, at a very affordable price. Make sure whatever order is placed contains the soft and unctuous tortilla. It's unreal. Follow Emma on Twitter to find out her latest offerings, and order via emailing emmasdelicatessen@gmail.com.
Peel's on Wheels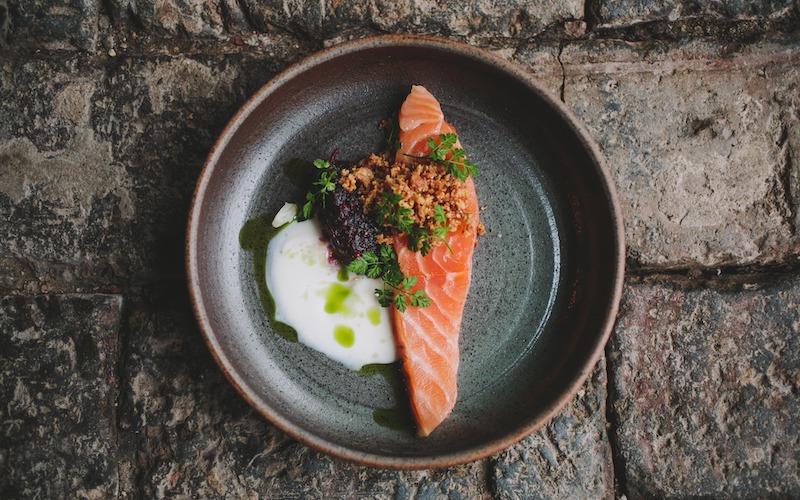 Want to go all out? Hampton Manor's Peel's on Wheels have got you covered. Expect a real Michelin starred experience at home, from their perfect bread, to the achievable dishes complete with cooking and presentation tips. They'll even pair your food up with natural wine from their award winning list for you. Smoke, their more casual restaurant, is running take aways from the beautiful grounds. Honestly, they're spoiling us. Order here. 
Andy Low'n'Slow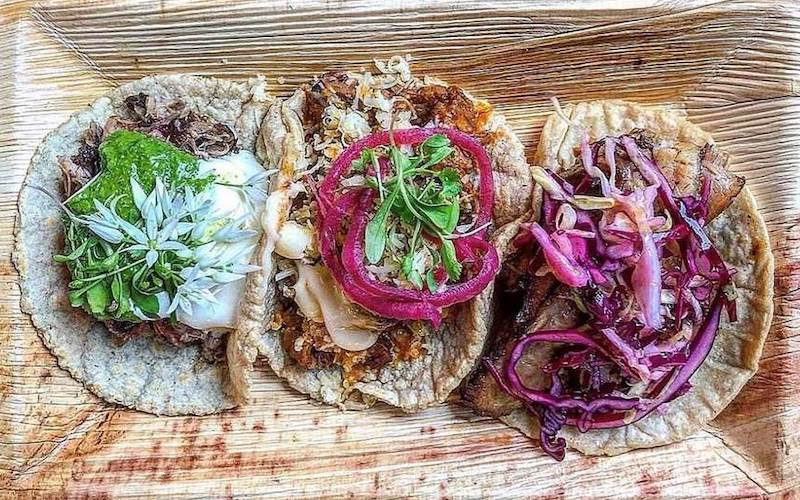 Whilst the world waits for his restaurant to open, Andy Low'n'Slow has started an online shop and delivery service to keep his hardcore following happy. The Texan classics of smoked brisket and pork belly are ever present, joined by more upmarket offerings and celebratory meals, such as Thanksgiving and Christmas. Andy's take on Southern America is one where the quality of the ingredients shine, and the rewards of time and patience are evident in the eating. Order here.
Rochers Pattiserie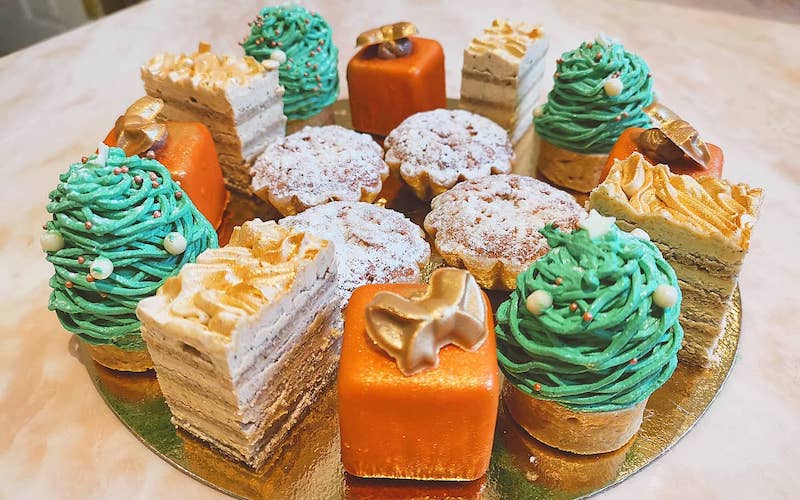 With a CV that includes stints in the dessert section of Cheal's and Adam's, few can question Howing being one of the best pastry chefs in the city. He's branched out alone now, setting up Rochers Pattiserie, producing dainty works so beautiful you genuinely feel bad for eating them. We're yet to try the afternoon tea – yours for £16 per head – but are happy to confirm the bespoke celebration cakes are a thing of absolute joy. Order here.
Header image – Hampton Manor
Like this? Try these…