Feature: True History of the Kelly Gang's paradoxical approach to gender
Outlaws in dresses and Oedipal complexes are the order of the day in True History of the Kelly Gang.
For a man who met his demise in 1880 at the hardly ripe age of 25, Ned Kelly made a huge impact. Through countless cultural retellings, his legacy has only grown since. The latest of these, True History of the Kelly Gang, infuses the legend with a muddily modern attitude towards gender.
One the world's most notorious outlaws, Ned rampaged around Victoria, Australia as the head of an infamous cop-killing gang. Held up as a radical counter-cultural hero, he's often likened to great male figures like Robin Hood or Che Guevara.
Kelly is a cultural icon, depicted across art forms – theatre, music, art, video games. We are never far from a new film about the man's life. Indeed, his story was the subject of the first ever feature film – 1906's The Story of the Kelly Gang.
More recently, the myth is reflected in the male stars of the day – Heath Ledger in 2003, and Mick Jagger in 1970. Now, we have a latest take from Aussie director Justin Kurzel (Macbeth, Assassin's Creed), adapted from Peter Carey's Booker-winning novel.
Captivating, poetic and chaotic – it is an enthralling ride through visions of an extraordinary life. What sets this 2020 take apart are its compulsive and fluid approach to gender and sexuality. We witness atrocities committed to and by Ned, all fuelled by these elements.
---
Ostensibly, Kelly is a hyper-masculine antihero. The film is split in two – 'boy' played by Orlando Schwerdt, and 'man' by 1917's George MacKay. As a child, he is indirectly responsible for his ostracised father's death, and declared man of the house by his volatile, overbearing mother. So far, so Oedipal.
As 'man', it's all rippling muscles and shootouts, meeting him victorious in a bare-knuckle brawl for sport, and with a fast trigger finger. Things only get more Oedipal as he impregnates sex worker Mary, later discovering she also fathered a child to his mother's new lover. Yeesh.
On paper, it's classic male tropes – sex and death, done by men. Yet, the film's gender politics are imbued with so many stylistic, narrative and character flourishes that make it deliciously subversive, and wildly unruly.
Most notable is the Kelly Gang's proclivity for wearing dresses – proper ballgowns and lace numbers. Androgyny is rife, heightened by the sharp, malnourished features of the ensemble cast, save a portly Russell Crowe.
Evening dresses are complimented by chiselled cheekbones and a plethora of grisly mullets or untamed hair. Chiefly, MacKay's elfin features and Earl Cave's babyface under greasy locks as brother Dan Kelly.
Dan's idea to don the gowns is eventually wholeheartedly adopted by the Gang as a means of confounding pursuing English troopers. The complicated engagement with the symbolism of the dresses here plays out.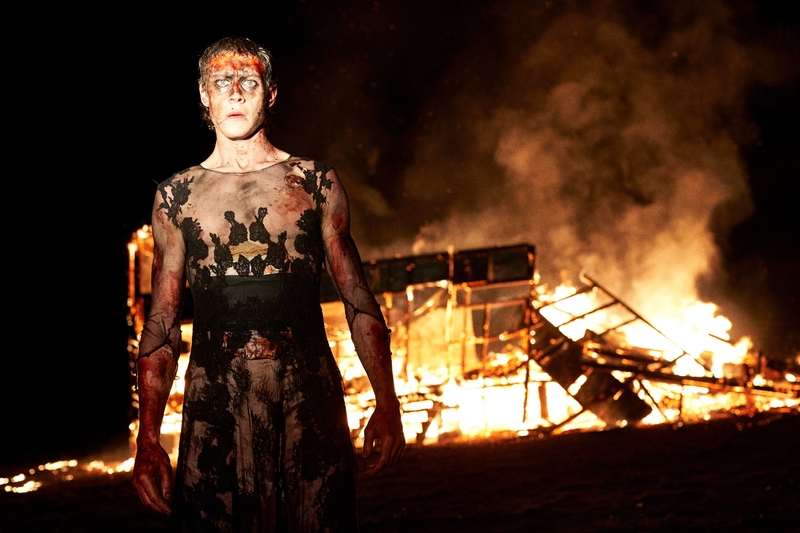 At first, Ned objects to the cross(dress)ing of the gendered aesthetic line. Next, their use is justified because men in dresses signifies instability – 'nothing scares men like crazy'. Thus, acknowledging normative condemnation of cross-dressing while weaponising it as a tool against oppression.
While Ned is clearly shown to be a legitimate maniac in his short lifetime, he is our protagonist and we come to understand the elements forcibly propelling him towards his disastrous chain of events. Actions raging against these pressures, such as donning dresses in battle, are portrayed as strengths. Coincidentally, they look bloody cool as well.
The narrative in notably queered in other areas also. Sure, we see Ned blissfully hetero-normative in his relationship with Mary. However, the bliss collapses quickly among fathering revelations, ultimately sparking Ned's full outlawing and his eventual death.
Meanwhile, Ned's only wholly positive companionship is with Joe (Sean Keenan), his one enduring relationship as 'man'. We meet them on the road together, play-fighting with intense erotic charge, later replicated in moments of them wrestling in the semi-buff.
Whether it's symbolic or metaphorical, the meaning is clear – though it's unusual in such a loud film to be covert in this respect. Kelly's fluidity also applied to his sexuality; we just don't see it explicitly consummated.
This is substantiated elsewhere. Nicholas Hoult is fantastically dastardly as main antagonist Constable Fitzpatrick, rivalling MacKay in the cheekbone stakes. At first, their relationship is ambiguous. Meeting in a brothel, Fitzpatrick introduces Ned to Mary, making gestures towards friendship.
Post-coital from their respective partners, the pair recline together by firelight and discuss their connection. Once more, the homo-eroticism is rife, and Ned has more overt desire for Fitzpatrick than in his hesitant encounter with Mary. Sex and gender are again at the fore of these crucial interactions.
The film's disregard for gender roles extends also to female characters. Effectively, they constitute three roles – Mary, Ned's mother Ellen and sister Kate. On paper, we have a sex worker, an Oedipal mother and a sibling who functions as an object of Fitzpatrick's desire.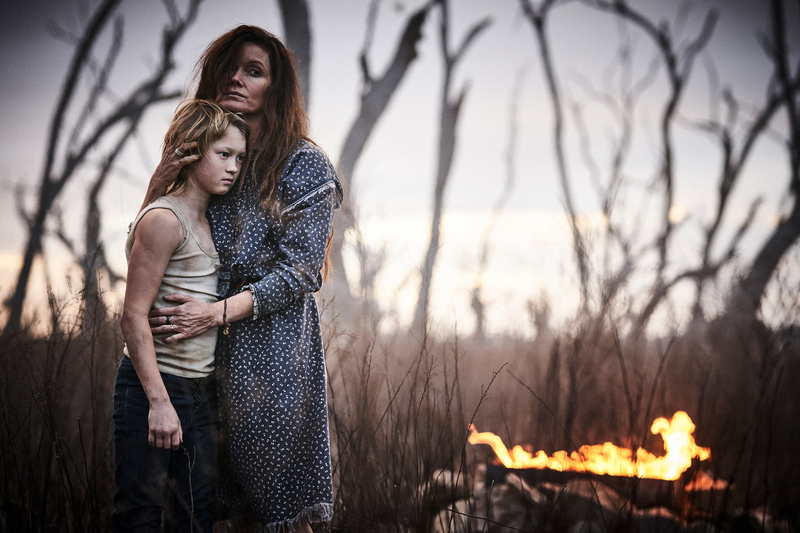 Yet, the characters are imbued with such depth and power that they prove narratively formidable. Ned is not just the product of Australia and the men he is surrounded by, but if anything, more so of the women in his life. Ellen is the driving force of Ned's personality, forever reaching for an ideal prescribed by mother.
Mary is suggested as a solution to his tumult – settling down for a quiet family life. The dissolution of this escape has the greatest damaging impact to his life path, setting him on a course that is beyond correction.
The elements that make Ned Kelly a fascinating legend in 2020 are the ones that run opposed to the dominant gender and sexual constructs. Were he to adhere to the normative structures put upon him, his story would not be worth telling.
The True History of the Kelly Gang subverts gender and sexuality in portraying Ned as a radical icon, gripping in his messy refutation of societal norms that are as poignant now as they were in 1880.
True History of the Kelly Gang is screening at MAC between March 27th and April 2nd. If you do attend the cinema, be sure to follow coronavirus social protocols. 
---
Like this? Try these…
I write about and curate film, based in Birmingham. Programme Coordinator for World of Film International Festival, screening new independent world cinema in Glasgow and beyond. Equally devoted to the popular and the niche. Lover of live music, hardcore punk and festival season.