Feature: Counteract's 30 best films of 2020
Welcome to the nether-zone between Christmas and New Years — what better time to swap your list for Santa out for our 30 best films of the year?
One year into a new decade and, phew, what a year it's been. If nothing else, 2020 proved that time is wholly arbitrary; we're another orbit of the sun down, and yet it feels like a lifetime since Bong Joon-ho's iconic Oscar win in February. Remember Sonic the Hedgehog? Remember?
Ever since MGM pulled the plug on No Time to Die, it's been pretty clear that film was going to have a strange year. And so it has. Cinemas have been kept on a yo-yo string, forever opening and closing like a revolving door gone comically wrong. Even film bro titan Christopher Nolan's best efforts to maintain the sanctity of the big screen fell on largely deaf ears and closed eyes.
The reason for that is simple: no film is worth risking your health for.
Regardless, it's still been a pretty great year for films — especially looking at the UK release window. Forced to stray from the multiplexes, people have cast a wider net, embracing arthouse and foreign films that might otherwise have been blips on the release radar. Small screens aren't the same, sure, but art is art. You can find 30 of the best examples of that below.
---
30. Le Kiosque (Alexandra Pianelli)
---
"I love anything sweet," exclaims an elderly Frenchman as he's offered a macaron by magazine seller and the creator of Le Kiosque, Alexandra Pianelli. Small moments are memorialised by this slice of life documentary which storifies the slow demise of a family-run magazine kiosk in central Paris as the media publishing industry fades. For lovers of sweet things, Le Kiosque is a patchwork of home-video nostalgia, humanity and a certain Parisian eccentrism.
Sophie Sutcliffe
---
29. 1917 (Sam Mendes)
---
In a year that has been defined by home viewing, 1917 was an uncharacteristically cinematic experience. Presented as one long, ingeniously edited tracking shot courtesy of DP Roger Deakins, Sam Mendes' latest feature was one of 2020's visual triumphs. This photographic prowess is perhaps the film's greatest achievement. By largely eschewing dialogue in favour of visual storytelling, Mendes has created a film that is tense, touching and immersive.
Nick Griffin
---
28. A White, White Day (Hlynur Palmason)
---
In many ways, A White, White Day is the perfect film to cap last decade's preoccupation with glacial Scandi noir. The clues are scant, the motives are simple, and the focus is far more on morally grey liaisons than any actionable crimes. As rolling fog blurs the lines between North and South, East and West, the snowy Icelandic landscape becomes the staging ground for a consideration of death that extends far beyond the details of a coroner's report. As all the most sobering films are, it's frequently very funny too.
Blaise Radley
---
27. His House (Remi Weekes)
---
One of horror cinema's greatest strengths is its ability to visually represent thematic concerns. Remi Weekes' debut feature, His House, follows in this tradition. Placed firmly within the lineage of haunted house stories (think The Turn of the Screw, or The Haunting of Hill House), the film's ghostly visitations can, and should, be read as metaphors for its characters anxieties. Here those anxieties are distinctly diasporic, with Weekes using a predominantly white genre to discuss modern racism.
Nick Griffin
---
26. Ema (Pablo Larrain)
---
Never one to under-stylise or oversimplify, Larrain's Ema— both film and character — are orgiastic explorations of interpersonal and cultural politics. Chile's artistic hotbed Valparaíso sets the scene for a wickedly sensual narrative of family, sexuality, and expression, willfully confounding until its climax. Ema (newcomer Mariana Di Girólamo) and Gastón (Gael García Bernal) are lovers and colleagues, their shared life falling apart and together to the street sound of reggaeton. You will not think about modern relationships the same way again.
Matthew Floyd
---
25. The Personal History of David Copperfield (Armando Ianucci)
---
Remember January 2020? The usually bleakest month appears upon reflection like a veritable paradise, treating post-Christmas comedown with an awards-season buffet. Squirreled away within was this delectable treat from comedic mastermind Armando Iannucci, in his least satirical offering yet. Putting aside the political put-downs of his usual palate, Copperfield was a boldly warm film, Dickens' most autobiographical novel served up like a Christmas pudding with extra brandy butter. Eschewing outdated casting norms, this is a real best of British treat.
Matthew Floyd
---
24. Da 5 Bloods (Spike Lee)
---
In what proved to be one of Chadwick Boseman's final on-screen performances, Spike Lee's Da 5 Bloods acts as a corrective for the underrepresentation of black soldiers in America's cinematic depictions of 'Nam. With its intercutting of real and fake newsreel footage and its blending of genres — moving from thriller to comedy and landing somewhere in the middle — Lee has created a fitting addition to one of America's great filmic traditions. Extra points also for the frankly excessive use of Marvin Gaye on the soundtrack.
Nick Griffin
---
23. Dark Waters (Todd Haynes)
---
It feels somewhat fitting that the world seemingly slept on such a brilliant film, as Mark Ruffalo plays a reluctant defence-attorney-turned-investigator who uncovers the intentional poisoning of American farmland by the chemicals company Du Pont. Based in firm truth, Dark Waters is a restrained piece of powerful, relentless storytelling that dives into the murky depths of big business and its complete disregard for public safety. It's conspiracies like these that we should be paying attention to.
Jeremy Arblaster
---
22. Mank (David Fincher)
---
Recovering from a car accident and hauled up in the supposedly dry desert, aging screenwriter Herman J. Mankiewicz (Gary Oldman) – aka "Mank" – wrestles with the script for what will become one of cinema's most revered films, Citizen Kane. David Fincher runs his detailed eye over not just the writing, but Mank's earlier life, dipping in and out of Hollywood's supposed golden age with snappy wit and a cynical edge (using a script by his late father). The writing is spectacular and Fincher's monochrome visuals are filled with exquisitely detailed props and sets. There's even a star turn from blonde bombshell Amanda Seyfried. Knockout filmmaking.
Jeremy Arblaster
---
21. Dick Johnson is Dead (Kirsten Johnson)
---
None of us know how to deal with death. Whether it's sudden or slow, expected or unexpected. Few of us, though, would prepare for our father's inevitable death by staging their demise in a multitude of ludicrous and violent accidents.
Documentarian Kirsten Johnson's approach to her father's experience with Alzheimer's, and the way she reveals to her audience the intricacies of his personality and the affects the disease is having on a man coming to terms with his own death, is nothing shy of painfully moving.
Harry Jones
---
20. Trial of the Chicago 7 (Aaron Sorkin)
---
Aaron Sorkin films are always an event, and lucky us this one was beamed directly into our eyeballs from the comfort of our own streaming services. It is to Sorkin's credit that personal screen size did not diminish the film's power, bolstered by Daniel Pemberton's superb score and an impeccable ensemble cast.
Obvious suggestions that the film was quickly adapted to reflect current events more accurately were discarded by claims of the reverse – the world changed to reflect the film. How little much has changed since the 1968 trial. Powerful riot scenes are Sorkin's most cinematically ambitious yet, while the political and emotional weight rings loudly in 2020.
Matthew Floyd
---
19. Tenet (Christopher Nolan)
---
Has one film ever shouldered such responsibility? While Bond ran scared, Nolan's latest was offered to the gods as cinema's hopeful saviour. With Disney nowhere to be seen (save their streaming service), as tentpoles go Tenet was a best bet — a thermometer to measure the health of Britain's big screens after government and public health interventions.
Frankly, it performed admirably (ed: at least in the UK).
Nolan never shoots low, and here he truly dove down his own rabbit hole — bafflingly, deliberately opaque in its convolutedness, he even gave up himself trying to explain; "Don't try to understand it. Feel it." We are still in the wilderness, but Tenet's spectacular confusion provided the no-Bond bombast to shake the cobwebs loose.
Matthew Floyd
---
18. The Assistant (Kitty Green)
---
Set over the course of one working day, The Assistant delves into the role of isolated moments in creating toxic workplace culture. Jane (Julia Garner) has been working at a film production company in New York for five weeks. She covers for her boss when his wife calls, tackles questionable stains on his furniture and tries to ignore his plain sexual misconduct.
Garner makes for a perfectly poised assistant, operating with gritted teeth as the instances of micro-misogyny and malpractice accumulate around her. The film's persistent noiselessness is oppressive and Jane's environment is claustrophobic, but the most unsettling thing about The Assistant is its grounding in reality.
Sophie Sutcliffe
---
17. Residue (Merawi Gerima)
---
The gentrification cycle is driven by art. Poorer neighbourhoods mean lower rent, and so artists with limited means come in droves. They might not reflect the local culture, but the romantic image of the struggling artist has an irrepressible appeal to the on-trend middle-class masses, and gradually the area begins to change into something soft and unrecognisable — and white. Rinse and repeat.
At the heart of Residue is one Black artist's struggle to do right by his home-town, a semi-autobiographical take on whether stepping out into the world amounts to an abandonment. Author-insert Jay's (Obinna Nwachukwu) well-meaning return to Eckington, Washington DC, pointedly reveals the inadequacies of social commentary filmmaking, while also acting as a timely portrait of the poignant haze homecomings amount to.
Blaise Radley
---
16. True History of the Kelly Gang (Justin Kurzel)
---
Audiences have one of two reactions to seeing "Based on a true story" in the credits — either an eye roll, or a knee-jerk post-credits urge to grab unsuspecting patrons and yell "I can't believe that really happened." Fortunately Kurzel is firmly in the former camp, and his "true" "history" of Australian bushranger Ned Kelly is about as truthful as Donald Trump's tax records.
Sweaty, dank, and with a freeing punk spirit that jolts forward at each turn True History of the Kelly Gang is ecstatic cinema. Freed of a need for historic-accuracy, Kurzel hones in on the root-causes of toxic masculinity, finding a mired web of Orpheus tropes and far-too-conspicuous beards. Come for the pulpy violence, stay for the homoerotic tensions (and aren't those two cut from the same cloth?).
Blaise Radley
---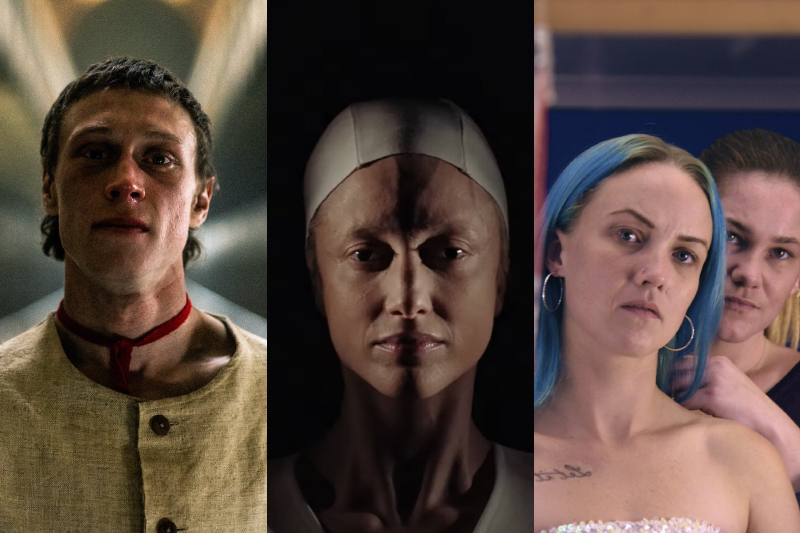 True History of the Kelly Gang / Possessor / Lynn + Lucy
---
15. Lynn + Lucy (Fyzal Boulifa)
---
What's on the surface of Lynn + Lucy is what we've come to expect from much of British independent cinema. It's a cold, bleak setting with restless characters and fractious relationships. But what stands out here is director Fyzal Boulifa's ability to make Lynn + Lucy feel like an age old fable.
Underneath the kitchen sink idlings and mundanities, and the harsh, harrowing Britishness of the film is a deep sense of communal paranoia and a frightening unpicking of the textural structure of "gritty" dramas. It's a quietly immense achievement, driven by a performance from amateur Roxanne Scrimshaw that's as good as anything we've seen all year.
Harry Jones
---
14. Krabi, 2562 (Anocha Suwichakornpong, Ben Rivers)
---
Time moves slow, but it doesn't always move in straight lines. In the case of Krabi, 2562, place and context aren't just reminders of the past; they're manifestations. Set in the titular town at the heart of the titular province, and pitched somewhere between the slow pans of Ben Rivers' abstract documentaries, and the personal knots of Suwichakornpong's impressionistic dramas, the result is deeply affecting.
If you've been desperate to travel during lockdown, Krabi, 2562 amounts to stepping through the looking glass, acting as an immersive travelogue — as well as an ironic reminder of the choking cancer of tourism. With oblique but well-realised themes, and an insightful preoccupation with stillness, this is the perfect antidote to the restless shift of blockbuster cinema.
Blaise Radley
---
13. Shirley (Josephine Decker)
---
Based on the writer Shirley Jackson, Josephine Decker's biopic Shirley has more in common with her subjects' imaginative, haunting storytelling than it does with Shirley's actual life. Decker has freedom to roam, imagining a situation where Shirley and her philandering partner Stanley are joined by a fictional couple, Fred and Rose, who somewhat mirror the toxic couple in their dynamic, but are as yet untarnished by infidelity or ambition.
As these characters grow uncomfortably close, thoughts and minds become twisted like the ivy that creeps up the side of their house. Stimulated by their work, Fred and Stanley seem blind to the awakening of their respective partners, who become more themselves than ever before. Decker's fascination with how genius is gendered is truly thrilling.
Jeremy Arblaster
---
12. Saint Maud (Rose Glass)
---
Best closing shot of the year must surely go to Rose Glass' Saint Maud. And yet what makes this disturbing coda so effective is all that has come before. This tale of religious delusion features a remarkably concise nature that lends its denouement a sense of horrid inevitability.
As the film's ambiguous supernatural elements build, its threat of violence becomes all too real. Saint Maud is consequently a visual study in how abstract beliefs can have real world consequences. Maud's attempt to save the soul of her patient is a grandiose exercise in self-deception and a turbulent descent into hell. It's a testament to the film's effectiveness that its oppressive mood is not undercut by a demon that sounds like Tom Jones.
Nick Griffin
---
11. Possessor (Brandon Cronenberg)
---
I think a lot of what makes Possessor great is that director Brandon Cronenberg isn't afraid to appear to be following in the footsteps of his father. The absence of shame and lack of wrestling with his familial ties gives Brandon Cronenberg a great clarity with this no-nonsense, hyper-violent, small-scale sci-fi.
Featuring two excellent performances from Christopher Abbott and Andrea Riseborough that help lend to Possessor's snarling energy, Cronenberg immerses the viewer in a skull-banging, ear-ringing psychological thriller that gives and gives.
Harry Jones
---
10. The Wild Goose Lake (Diao Yi'nan)
---
Few films this year have filled with as much joy as Diao Yi'nan's pulp heavy, neon soaked neo-noir. Scene after scene is a dizzying, violent extravagance of cops and robbers. Hu Ge's Zhou Zenong limps his way around Wuhan as if it were just a natural saunter rather than the result of some gang war-induced injuries.
Diao's ability to light scenes and choreograph absurd fights and comical chases probably precedes his ability to piece together a clean and coherent plot, but I couldn't care less. I could watch The Wild Goose Lake over and over, finding new brilliance every time. I think it's the most misunderstood gem of the year.
Harry Jones
---
9. Sound of Metal (Darius Marder)
---
Try as we might to consider other perspectives, we're forever fated to define ourselves by the limits of our five senses. That's what makes Darius Marder's directorial debut, Sound of Metal, such a consuming experience. Thanks to some truly excellent foley work, and an unobtrusive, naturalistic shooting style, Marder gets damn close to actually putting his audience in someone else's shoes.
Those shoes are worn by one Ruben Stone (Riz Ahmed), the drummer in a hardcore punk duo who suddenly suffers severe hearing loss. Ahmed plays Stone with a suitably seething energy, deftly communicating the vulnerability any such lashing out is disguising. And while Marder has empathy for his pain, he also renders a nuanced image of the deaf community — not forever mourning a lost sense, but at peace with a new reality.
Blaise Radley
---
8. Rocks (Sarah Gavron)
---
London-centrism could possibly be forgiven if all London-centric media was as good as this. For her third feature, Gavron took an innovative approach — developing an honest story from the ground up with the very people the film was to be both about and performed by. The result is utterly charming and socially resonant, following an early teen and her younger brother, cut loose by their mother in eclectic Hackney.
Organically building the narrative in collaboration with the girls through months of development lends a compassionate ear to a perspective little seen on the big screen. A vibrant mix of cultures, heritages and daily battles are portrayed sensitively, as too-young youth is confronted with unjust responsibility. London is an unforgiving land of opportunity, and Shola 'Rocks' Omotoso (newcomer Bukky Bakray) spins the plates of education, friendship and feeding mouths with aplomb. A star in the making, leading a new way to tell stories.
Matthew Floyd
---
7. Mangrove (Steve McQueen)
---
Steve McQueen has had quite the year. Having largely disappeared following his momentous Best Picture Oscar win for 12 Years a Slave in 2014 — save for the lighter thrills and spills of 2018's Widows —the British iconoclast came back burning bright with not one, not two, but five new features under his belt. Mangrove, the first in his Small Axe series (named after the Bob Marley song), is also his most potent — a rallying cry that's as powerful as it is nuanced.
Starting with a small focus on the titular restaurant, an important cultural touchstone for the Black community in Notting Hill, Mangrove spirals out, revealing the shape of oppression at every level of society. The riot sequence that pins together the film's two distinct halves might represent the tightest filmmaking of McQueen's career; a heady fog of chaos that's stitched together with real urgency. Compared with the dry didactic snark of Aaron Sorkin's similar Trial of the Chicago 7, Mangrove towers above for one simple reason: it has genuine heart.
Blaise Radley
---
6. Never Rarely Sometimes Always (Eliza Hittman)
---
"Your partner makes you have sex when you don't want to: Never, rarely, sometimes, always?" a Planned Parenthood worker asks 17-year-old Autumn (Sidney Flanigan). Autumn's silence tells us all we need to know.
Eliza Hittman's Never Rarely Sometimes Always exposes the inhumanity of the American healthcare system, societal sexism and blue-collar deprivation as Autumn and her cousin Skylar (Talia Ryder) cross state lines from Pennsylvania to New York, where Autumn can have an abortion without parental consent. Hittman's gaze is intimate and admiring: whether Autumn is piercing her own nose or determinedly punching herself in the stomach in the mirror, the focus rarely strays from her.
The level of attention afforded by the film is exactly what Autumn lacks, reminding audiences of the urgency of the pro-choice movement. The quiet exchanges between the two girls unbind Never Rarely… from its painful themes and even darker subtext to inject hope through understanding and solidarity.
Sophie Sutcliffe
---
5. Lovers Rock (Steve McQueen)
---
The highlight of Steve's McQueen's Small Axe series, Lovers Rock is an electrically romantic mood piece set at a West London house party in the 80s. The film's title refers to the reggae subgenre noted for its romantic leanings, something that McQueen himself leans into greatly. Every scene — from party prep and pre-party excitement to dashing to the dancefloor and fulfilling one's romantic ambitions — is a celebration of freedom and joy in Black spaces.
McQueen captures every moment of a good night out with a giddiness that builds and crescendos not once, but twice, with lengthy dance sequences set to Janet Kay's 'Silly Games' and The Revolutionaries' 'Kunta Kinte'. The latter stirred within me an urge to dance greater than anything else I've experienced during lockdown.
Harry Jones
---
4. The Lighthouse (Robert Eggers)
---
I'm not sure if The Lighthouse was exactly what anyone needed in an already surreal year, but, then again, is there ever a right time to strand Robert Pattinson and Willem Dafoe on a remote island and have them develop an infatuation with a light? And a sea monster? And maybe each other? Probably not.
The Lighthouse provides Lovecraftian escapism as the relationship between longtime lighthouse keeper Thomas Wake (Dafoe) and his new assistant, Ephraim Winslow (Pattinson), descends. Isolated by bad weather and running out of alcohol, the two move on to a cocktail of turpentine and honey. It's around this point that chronology is washed away and time becomes knotted beyond resolve, exacerbated by Robert Eggers' direction and a stripped back script echoing the maritime preoccupations of Coleridge and Melville.
Lofty literary comparisons aside, the drunken chaos, salty homoeroticism and Movietone masturbation scenes of The Lighthouse provide an experience you won't find anywhere else on this list.
Sophie Sutcliffe
---
3. Parasite (Bong Joon-ho)
---
2020 has given us the seedy New York of Uncut Gems, the serene coast of Portrait of a Lady on Fire and the phallic architecture of The Lighthouse, but the house of the affluent Park family may be the strongest setting of the year. From its austere modernism, representing the inner coldness of its middle class residents, to its placement at the top of a hill, which the destitute Kim family must climb in order to further their social ambitions, no other film this year has so successfully merged setting, theme, character and plot.
Layering artifice on top of artifice, this house is actually a set constructed specially for the film, indicative of an intention that runs throughout the whole of Parasite. A masterful combination of genres — featuring a middle-act tone shift that made me let out a little gasp — insightful social commentary and a flawless script, this is a perfectly proportioned setting for a perfectly proportioned film. Just don't go into the basement.
Nick Griffin
---
2. Portrait of a Lady on Fire (Céline Sciamma)
https://www.youtube.com/watch?v=YKTpig51ajI
---
Portrait of a Lady on Fire follows painter Marianne (Noémie Merlant) as she travels to Brittany under instruction to create a portrait of heiress Héloïse (Adèle Haenel) without her knowledge. That simple set-up belies the impact of Céline Sciamma yearning meditation on longing, love and looking, and as Marianne scrutinises her subject, she finds herself under observation in return.
An intimacy develops between the two, the cool grandeur of the unlit house and the harsh exteriors of Brittany's pebble beaches thawed by the constant fire motif: the two make love in front of a gaping fireplace, and, in the titular scene, Héloïse freezes, perfectly composed, before realising her dress is alight.
Yet a sense of foreboding is maintained as Héloïse prepares to leave France and marry into the Milanese gentry. The distance of the outside world and an almost total absence of masculinity makes room for intimate character studies, complemented by Merlant and Haenel's alluring chemistry and Sciamma's exquisite, painterly visuals.
Sophie Sutcliffe
---
1. Uncut Gems (Josh & Benny Safdie)
---
I've seen Uncut Gems five times this year. I've written about it publicly on at least four different occasions (nine if you count my Letterboxd logs). I've listened to Oneohtrix Point Never's score so much I started dreaming about far-flung opal mines. And yet, as soon as Uncut Gems comes to mind — even if just because of a shit meme— I'm overtaken with a giddiness to watch it again.
…Kevin Garnett teleporting through the prismatic world of the titular gem…Howie weeping adulterously into the tattooed thigh of the woman he loves…The Weeknd and his surprisingly hard cock…
There's not many films that can stay sincerely entertaining for their duration, let alone for over 2 hours. What's impressive about Uncut Gems is that the Safdie Brothers craft something with such genuine liveliness that it's not only entertaining, it's enriching. Black comedy, anxious thriller, pro-gambling PSA; Uncut Gems is all of these and more — a dense film with no bloat.
Still, it's a jarring watch: people talk over one another endlessly, evoking classic Altman; the long telephoto lenses roam like paranoid spiceheads, and Adam Sandler just fucking soaks into the role of skeezy jewellery peddler Howard Ratner. But beneath the unpolished surface there's a real heart and humour — an immaculately realised project that was decades in the making. Time for round 6.
Blaise Radley
---
Like this? Try these…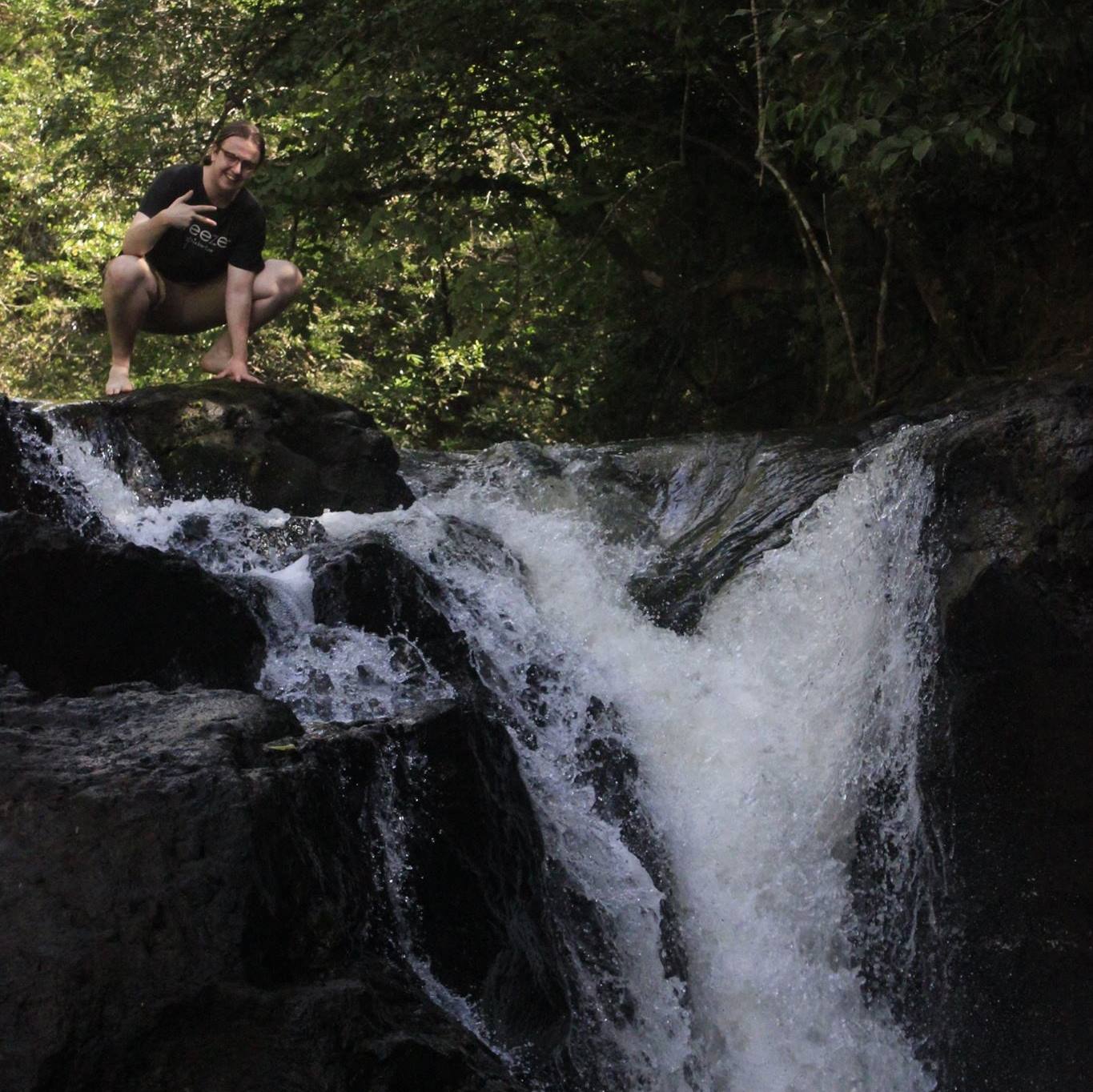 Film editor, occasional writer, and sporadically coherent ranter. Bear in mind that if it stars Robert Pattinson or is directed by Bong Joon-Ho it's probably getting an extra star off the bat.