The albums of 2017: Selected by Birmingham bands
2017 has been another stellar year for both album releases and for Midland-based bands. Once again, Counteract is combining both and allowing some of Birmingham's (and beyond) finest local bands to choose their albums of the year, and provide some info on why it resonated. Through this list, you may even find your new favourite album! That is probably one of the best feelings. I remember coming across Abbey Road by The Beatles ages ago and a friend of mine recommended I checked out something similar to Graham Slee HiFi System Components, just so I could enjoy the album even more! That's what I love about music.
[amazon_link asins='B071SJWL7D,B06XCGMYWT,B072ZG4VPW' template='ProductCarousel' store='counteract03b-21′ marketplace='UK' link_id='b1cd31dc-ebcc-11e7-b562-29605e38f65e']
The Americas: The War on Drugs – A Deeper Understanding. The album is a grower for sure… On first listen I thought 'Lost In The Dream' part 2 isn't quite as good as the original. But considering the love I had for that first record I thought I'd give it a few more listens and sure enough it came good. It got released around the same time as a few other great records too, so maybe it took a bit of time to find its place. All the best albums are growers. Catch them at a show, smoke a joint and have your mind beautifully shattered.
Tom Barker, Riscas: Beach Fossils – Somersault. A new direction from lo-fi indie dream poppers Beach Fossils that brings their songwriting talents into the foreground. Songs like 'That's All For Now' and 'This Year' swirl up and down but keep your feet firmly on the ground. The album's tracklist brings new flavours with orchestrated sentiments reminiscent of the later albums of the Beatles whilst maintaining the band's jangly past.
Joseph James, Primary Colours: Ariel Pink – Dedicated to Bobby Jameson. It's hazy, it's pretty, it can be vaguely humorous and pretty heartbreaking. This whirlwind of simultaneous emotions is Ariel Pink's trademark, and it's great to hear he is employing his talents so consistently. You can party to this record and/or cry into your pillow to it.

Sam Lambeth, Quinn: Charly Bliss – Guppy. A sugary blast of grunge pop from the blueprints of The Blue Album, Guppy is a glorious anachronism. Lead singer Eva Hendricks has a voice like a shameless angel, matched with music that's a taut blast of puppyish punk.
The Cosmics: Thee Oh Sees – Orc. It's our favourite album of this year because it's one mighty jam of duelling drums, crazy bleeps/bloops and too much fuzz – which is the right amount!
Joshua Rochelle-Bates, Semantics: Warhaus – Warhaus. A moody, luscious and confessional surrender to love in the face of adultery and the easy medication of loneliness. The album throbs and snakehips from start to finish with embellishments that actually compliment creative instrumentation and songwriting. It's an album that you want to dance and fuck to, in either order.
Ted Spivey, Violet: King Gizzard and the Lizard Wizard / Mile High Club – Sketches of Brunswick East. With a name inspired by Miles Davis' Sketches of Spain, you can hear the jazz inspiration with a flurry of groovy beats and time signatures. Add to this lush synth sounds and production provided by Mild High Club, great interweaving through the album and captured sound effects of busy streets and nature, and it's hard not to love this album.

Ivory Wave: Liam Gallagher – As You Were. It's probably really obvious for an Adidas wearing band to say Liam Gallagher, however we think there's some really great songs on this album and some great pop songwriting that went along with it. We saw him live the other week and the new tracks play just as well as the obvious Oasis ones.
Sugarthief: Flyte – The Loved Ones. We dig that it was actually written to be played as an album instead of a bunch of singles being forced together, so it's basically always sat on our record player, because of how beautifully it flows. They changed up their sound for the album and it seemed a lot more genuine which is really cool.
[amazon_link asins='B0765SF958,B06Y6DYFMT,B073V8DCNJ' template='ProductCarousel' store='counteract03b-21′ marketplace='UK' link_id='c88a6c92-ebcc-11e7-b0ef-1bd6b8101120′]
Alex Thompson, Apathy: Protomartyr – Relatives in Descent. I think this album brings a fresh stance on post-punk. The unusual dissonance, juxtaposed guitar and drum parts combine with the bleak lyricism of Joe Casey, and form an intense and profound soundscape.
Sam Hollis: The Marías – Superclean Vol. 1. This offers something special to music. Two of the songs are in Spanish, which is surprising at first but you end up loving it either way. The lyrics are also lovely, and explore life and relationships in a beautiful way.
Stu Lidgbird, Paper Buoys: Idles – Brutalism. It's the most energy I've heard in a record for a long time. It's not so much about the musicianship but the raw emotion and I can directly connect and relate with, especially with our recent social climate.

Paul Beaumont, Wood and Nails: The Menzingers – After the Party. It's hard to put into words what this album means to me. Musically they've always had a melancholic nostalgia to their lyrics, which goes against the brash, upbeat instrumentation. This is what makes them such a great band. It's been the constant soundtrack to a year replete with tough times and good times.
Abi Whistance, P.E.T.: Priests – Nothing Feels Natural. It's in no way polite or subtle, but it *is* violently terrifying – and that's just the way punk should be. Nothing Feels Natural was released solely to remind us that systematic oppression still exists, and being bitter about it will never be enough.
Callum Kerrigan: (Sandy) Alex G – Rocket. It's a very experimental take on lo-fi folk, each song brings something different to the table. My top songs are definitely 'Proud' and 'Bobby'.
[amazon_link asins='B01N2X5J4J,B06XCNNYJY,B06Y5TJTH8′ template='ProductCarousel' store='counteract03b-21′ marketplace='UK' link_id='4b7aee2d-ebcd-11e7-9ef8-31d3904d7179′]
Felix J Henderson, Super Lemon Days: Spencer Radcliffe & Everyone Else – Enjoy The Great Outdoors. On his sophomore LP, Spencer Radcliffe has thrown everything bar the kitchen sink into making a minimalist but at times multi-layered indie rock record. There's harmonica on 'Smokers Paradise', slide guitar on 'Land & Sea' and many more welcome additions. Perfect listening for cold winter mornings and warm summer nights.
Robert Craig Oulton: Big Thief – Capacity. For me this album has got it all. Adrianne Lenker weaves together lyrics, inspired from intimate and personal happenings in her life, in such a way that you can't help but really feel what she's saying. Couple this wonderful storytelling with the extremely tasteful guitar work of Buck Meek and you have a truly astounding work of art.

George Gadd: Ryan Adams – Prisoner. Ryan Adams channels heartbreak through 80s-infused guitar tones, delicate acoustics and some of his most vulnerable songwriting to date. Prisoner lays itself bare somewhere between the primal aggression of The Replacements and sorrowful nature of The Smiths.
Shaun Walsh, Shaun Gambowl Walsh & The Plagiarists: Malarkey – Big Dave's Basement. Because my band haven't released an album yet, this is the next best thing. I've enjoyed listening to this album mostly when ketted out of my mind at 5am on a Tuesday morning. But whatever works for you is fine…
Bryony Williams: Jen Cloher – Jen Cloher. This 11-track album accompanied me through my summer existential crisis. It has raw guitar-scapes, a strong female lead, and lyrics shifting from vulnerability and life on the road to "bitch, pick up that guitar and express yourself!" It's perfect for any weather condition.
Tommy Greaves, Gleam: Arcade Fire – Everything Now. From the sing-a-long chorus' of the title track to the incredible 'Creature Comfort', it's done what every Arcade Fire album should do and totally blown me away. Another favourite is Mount Eerie's A Crow Looked At Me – it's probably the saddest thing I've ever heard, but a beautiful expression of love and loss and what it means to carry on.
[amazon_link asins='B071VWCNGC,B01MSV10MO,B072ZDR74T' template='ProductCarousel' store='counteract03b-21′ marketplace='UK' link_id='6a2f5805-ebcd-11e7-a74a-933c4948e6b0′]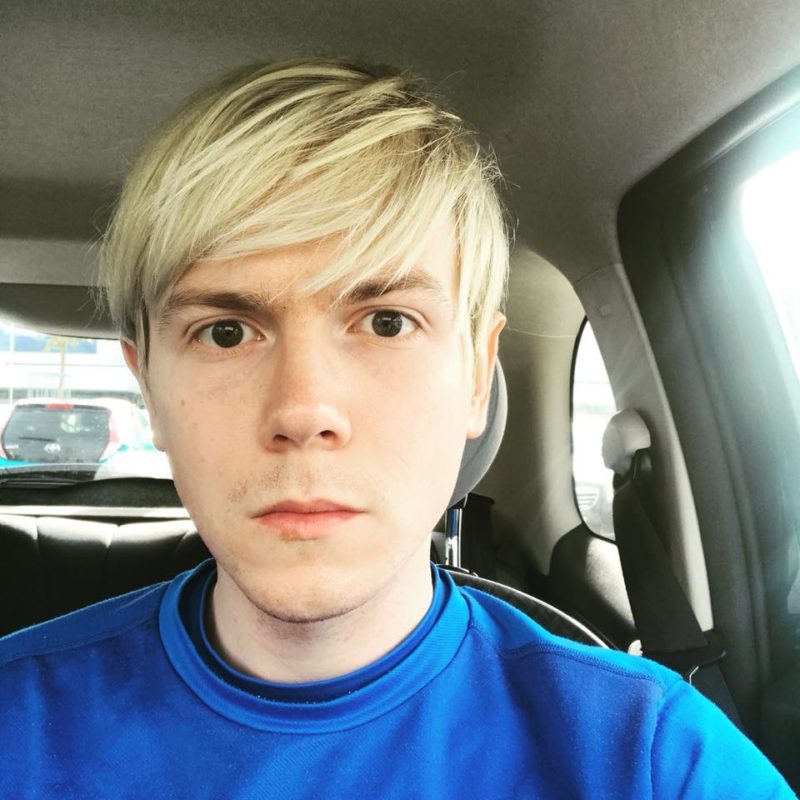 Tied to the '90s. I love anything with a good melody. Favourite acts include DIIV, Best Coast, Wavves, MBV, The Lemonheads, Bully, Pavement, Weezer, Wolf Alice, Mac DeMarco and Dinosaur Jr.