Interview: Local singer-songwriter Sam Hollis on leaving bands behind for full solo career
One of Birmingham's brightest sparks has to be singer-songwriter Sam Hollis. In 2017, he has released enough records to make even King Gizzard blush. Whether he be performing with the Glow in the Dark Lizards (may they rest in multi-coloured peace), The Mad Loves or under his own moniker, Hollis' prolific output has resulted in an upturn in quality.
Sam admits 2017 has been quite a journey. "Yeah, it's been all over the place," he says. However, he is now focusing purely on number one. "The Mad Loves have pretty much disbanded; it wasn't really working. Hollis & Hawkes is still a thing but we don't really push it – we just play songs whenever we can. I'm just focusing on my solo stuff now. I work better when I'm only responsible for me."
There was a danger that over the past twelve months Sam was spreading himself a little thin. Every month there seemed to be a different band, a new Facebook page invite, fresh promises of a new dawn. But under his own guise, he is more focused and full of fresh energy. "I'm always gonna be trying different things, but I've realised this kind of weird sound is the one I feel most comfortable with."
That weird sound has produced one of his strongest singles. New song 'Looms Over You' pushes Sam's adventurous ambitions into new avenues, replete with off-kilter samples, a lilting keyboard motif and a gently swaying guitar. "It's completely different to the other stuff I've done," he admits. "I wrote a rough version of it at 1am at my mate's house, but then I woke up at 6am unable to sleep so ended up recording a whole demo. Lyrically, though, it was inspired by a time in my life when I was in a bad job and a bad relationship. All my feelings from that are splattered over this."
Live, Sam is prepping his new solo band and is hoping to give a new edge to 'Looms Over You'. "I haven't played it live yet, but I played it acoustically and Yung Jimmy (the legendary bowl-haired bureaucrat of the Big Ideas) liked it, so that's pretty special," Sam says. "We'll probably play it slightly different but I like doing that, it creates two animals that people can discover."
For the New Year, Sam is also getting his solo EP ready. That's Sam Hollis, free of lizards, mad love or, for now, Hawkes. "It's gonna be out in January and is very special to me," he says. "Other than that, though, I don't know what my plans are exactly. I should probably prepare."
Prepare he must, but you can be certain that this time, Sam Hollis is doing it all on his own terms.
'Looms Over You' is out now.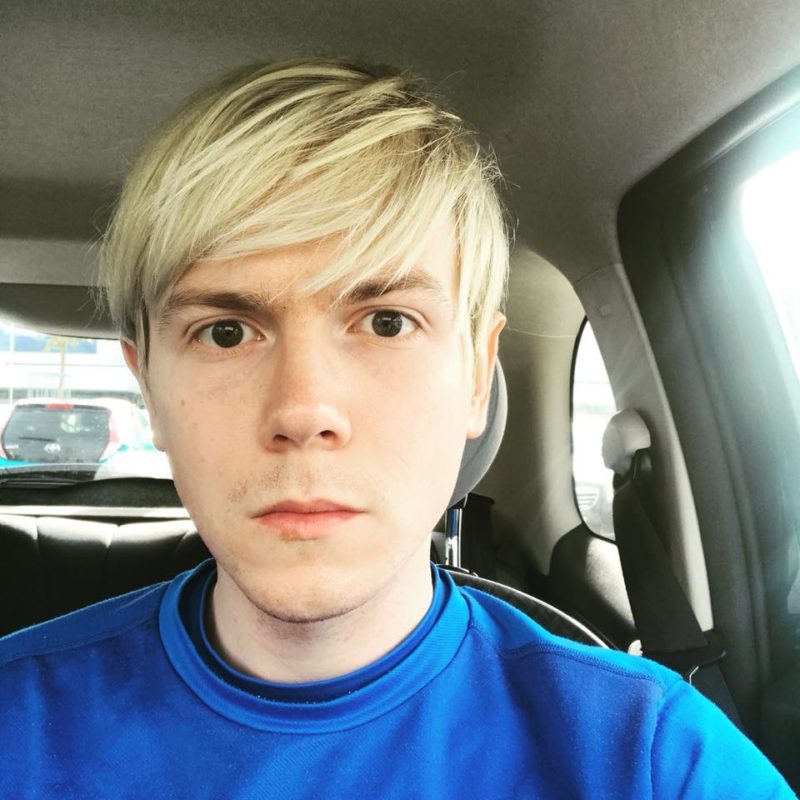 Tied to the '90s. I love anything with a good melody. Favourite acts include DIIV, Best Coast, Wavves, MBV, The Lemonheads, Bully, Pavement, Weezer, Wolf Alice, Mac DeMarco and Dinosaur Jr.