The Backbone Slips invite you to Get Blotto'd with Swampmeat Family Band
Birmingham soul merchants The Backbone Slips are to host a DIY gig next month. The five-piece, complete with authentic hammond organ from keys player Melvin Stardust, are taking over Blotto Studio on Digbeth's Floodgate Street on the 15th June for an evening of organ grooves, rhythm and blues. A staple at the Night Owl, The Backbone Slips supported R&B legend Geno Washington last year at the Hare & Hounds.
Headlining the night are local favourites Swampmeat Family Band, fresh from the release of their new LP 'Too Many Things To Hide' on PNKSLM. The release tour took their country tinged sound from The Night Owl over to Sweden for a brief jaunt, but they're now back on home turf and ready to party.
Also playing are the Slips' studio mates Quando, a rock & roll four-piece who promise, "songs catchier than a cricket ball".
With a £5 door tax, DJs to be announced, and the promise of a cheap bar, you'd be a fool to miss it. RSVP here.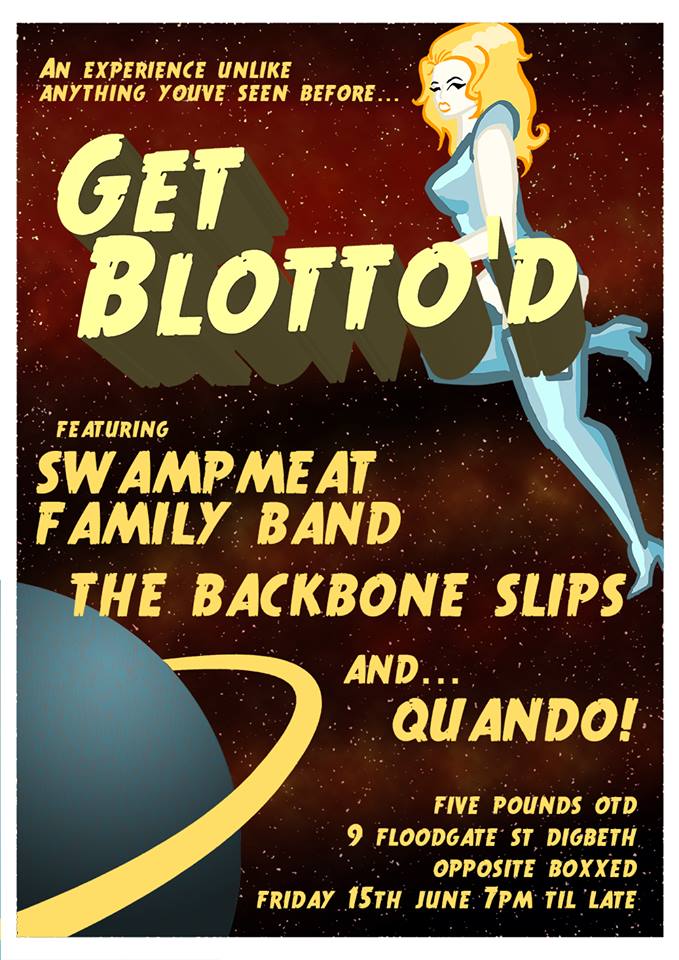 Visual artist, multi-instrumentalist, and scrounger. Always wearing headphones, probably listening to Ezra Furman, Sleater-Kinney or Goat.