Review: Sam Hollis impresses on debut EP, LYFE
After departing from the Glow in the Dark Lizards, Sam Hollis has carved his solo place in Birmingham's music scene, with the 8th January self-release of his debut solo EP, LYFE.
Opening up the EP is pretty mid-tempo single track Looms Over You, an electro-bop with all the bells and whistles, and a funky-fast psychadelic riff which bloops and layers over words a bad relationship – complete with a sample from American TV.
Segueing into the hipster-pop of All Day, Sam's favorite from the EP – he sings about the escapism of going away all day and caring for love. Over layered vocals, and strums over quick-paced hi-hats that have been dubbed for effect, almost reminiscent of the doo-wop style found in the 50s.
Picking up the pace slightly but not leaving the psychedelic dreaminess  behind, bolstered by slightly harder drum beats, Get Better Soon tells tales of feeling helpless, and trying to help yourself: "come on man, get better soooooon" fills the chorus, with a gorgeous xylophone twinkle to compliment the sound. Sam states this track was written about the relateable message of a friend "going through a bad time".
Shoelace is a more subdued affair, with Sam's voice dreamily crooning over an acoustic guitar and background bass synths – with the tracks' mournful simplicity becoming the ultimate morning-after-a-hangover track. It's a beautiful, reflective track that is actually "about nothing in particular".
Closing out the piece with talk of doing too many substances and too much time on the internet, pretty guitar strings vibrate over atmospheric synths add to the balmy textures of Magic Carpets & Pink Hats. Complete with lively guitar chords to mix up the track, it serves the perfect contrast of a mellow track that has texture whilst talking about someone who made Sam green with envy.
Sam's EP is not a plain, electronic affair, thanks to producers producers Harry Hawkes and Ciaran Bell, but a textured and slightly subdued affair about heartbreak, with the balance between the two sounds perfectly executed. Whoever upset Sam is going to know about it when they listen to LYFE – which was inspired by Mac Demarco and Cosmo Pyke.
LYFE is out now and available via Apple Music. Sam Hollis plays The Sunflower Lounge on February 10th – tickets are available here.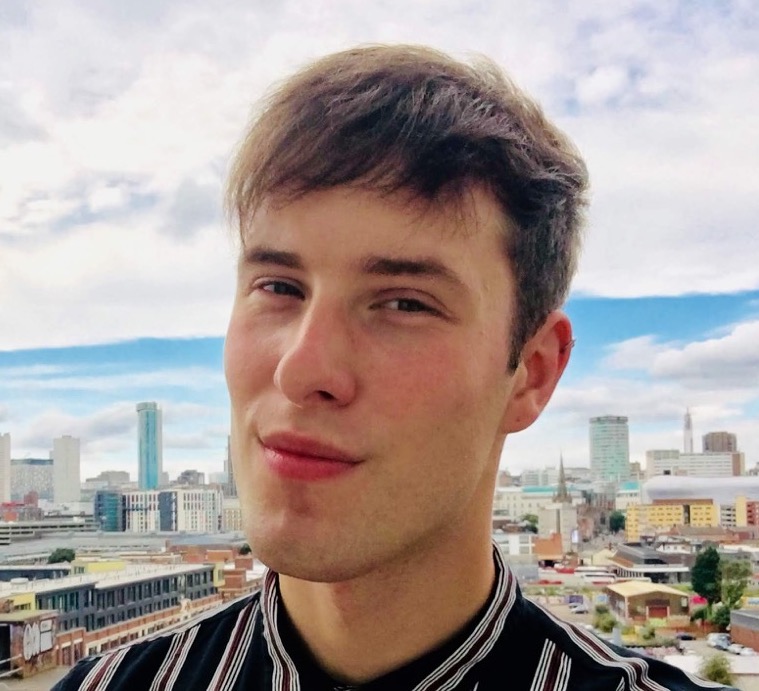 Gig and album reviewer + culture writer, celebrating the best of music and events happening throughout our city.