Review: Songhoy Blues bring dance moves and smiles to a sold-out Hare & Hounds
Malian quartet Songhoy Blues sell out their second appearance in Birmingham
Transgressive record label friends Blaenavon warm up expectant crowd
It hasn't taken long for Malian foursome, Songhoy Blues to capture the interest of thousands of fans and musicians alike.  Their debut album Music in Exile, which was produced with the help of the Yeah Yeah Yeahs' Nick Zinner, is bursting with soulful songs and their live performances are fun, making it easy to understand why the band's fan base is ever growing. Tonight's Hare & Hounds show is sold out and Songhoy Blues are as appreciative as ever.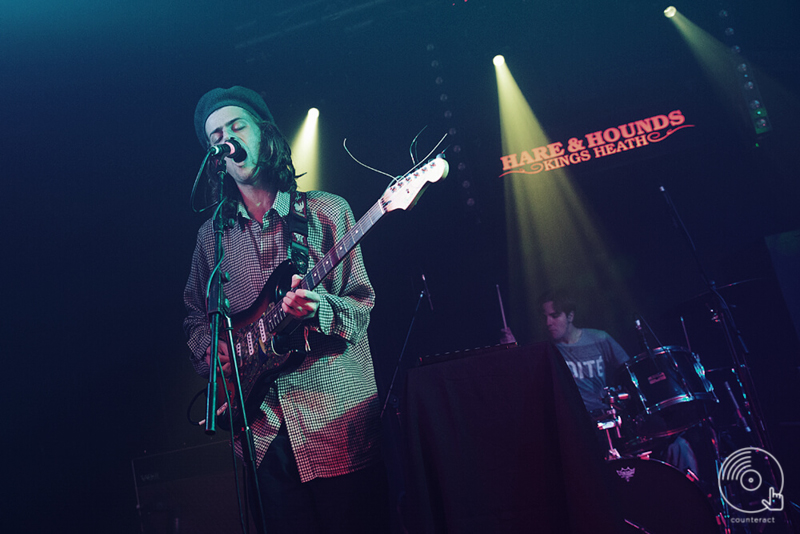 Blaenavon
Tonight's support act came in the form of Hampshire trio, Blaenavon.  Drawing influences from the likes of Joy Division and The Proclaimers "before they got shit," the band's sound was actually more similar to a hybrid of Peace, George Ezra and Editors.
Introducing themselves with the loud and wince-inducing syllabus of 'Hell Is My Head,' it was obvious from the off that this band had talent, and a lot of it. Lead, Ben Gregory, managed to bring a childish grace to the set with a fragile-waver in his voice, mirroring that of Ezra's raw and relatable sound, working particularly well in songs such as 'Prague' and 'Swans.'  Even played on electric instruments with the sounds magnified tenfold, the lightness of the notes and tunes – almost haunting in the latter – was still achieved with sparkling results.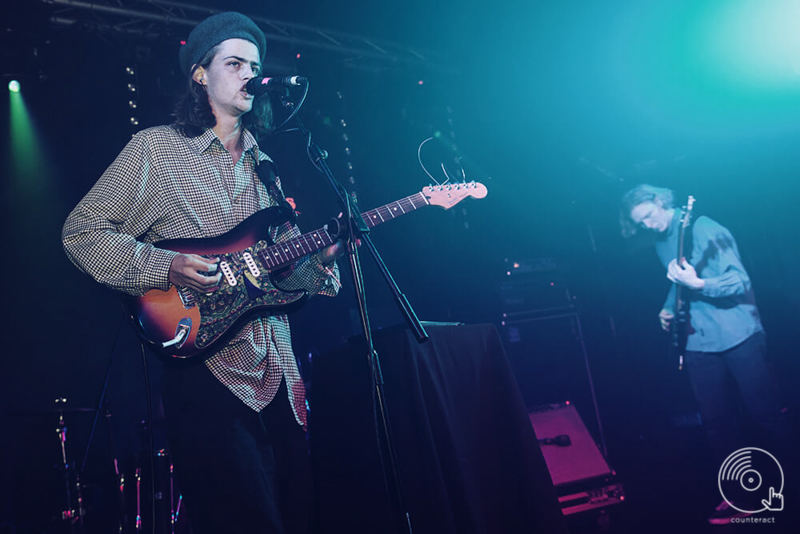 Blaenavon
Although the band members are only 19 – branding themselves as 'Ghostjazz' on Facebook, a playful nod to their age – their stage presence and lyrics oozed that of a more mature band, which probably made playing to a more mature crowd less daunting.  After a quick shout out to their friends who had come along to see them (who gleefully jumped around throughout the set), and a thankful goodbye to the crowd, it was only a short wait until Songhoy Blues.
As soon as Songhoy Blues came on stage, the full capacity venue came to life, and it was very clear to see why; the funky guitar hooks and smoothness of the synchronised singing was a delight to the ears.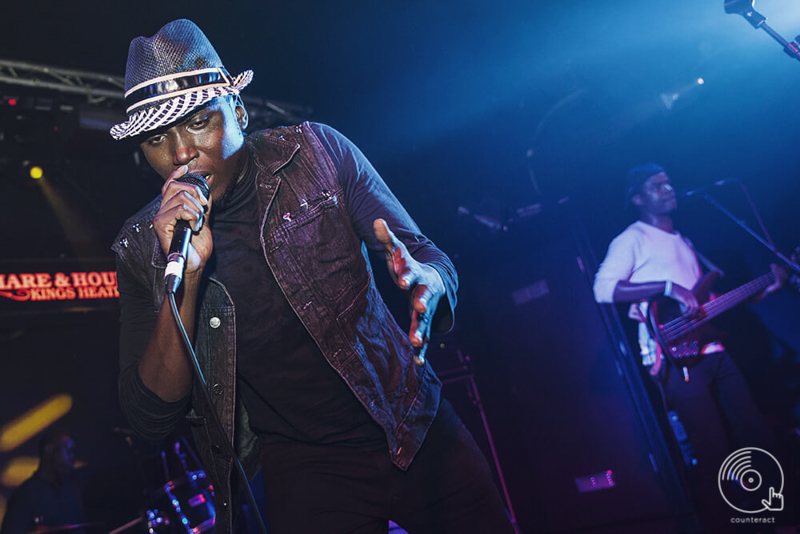 Songhoy Blues
Songhoy Blues' intense blues riffs were a joy a listen to song after song and gave an upbeat feel to their deep and often sad lyrics, which were sang in their native tongue.  But the stories behind the lyrics weren't enough to dampen the band members, or the crowd, who were getting stuck into the set with a variety of vintage sways and bops.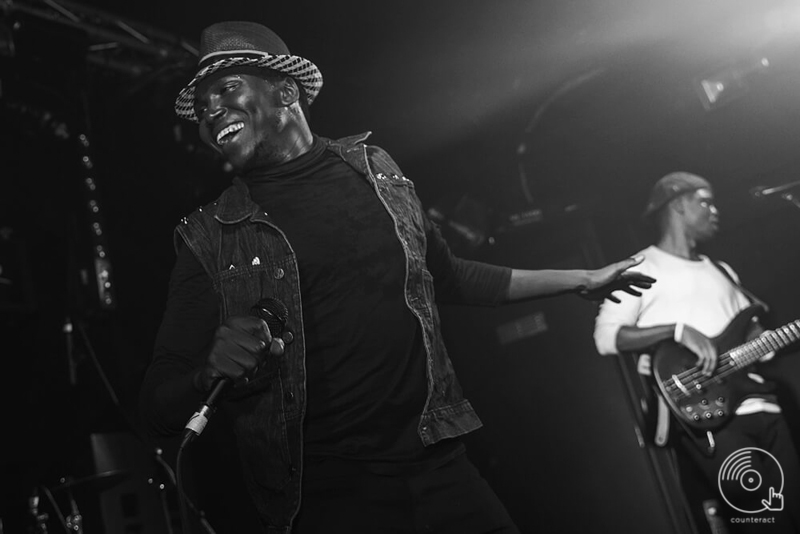 Songhoy Blues
As the show went on, the crowd become more and more receptive, as lead Aliou Toure danced his way across the stage much to the delight of everyone, including his fellow band members.  After almost every song, Toure addressed the crowd with "Are you okay?" which was met with wholehearted yelps.  One fan shouted "Tres Bien!" to which Toure gleefully replied "You speak French?" and a small exchange of French broke out between the two levels.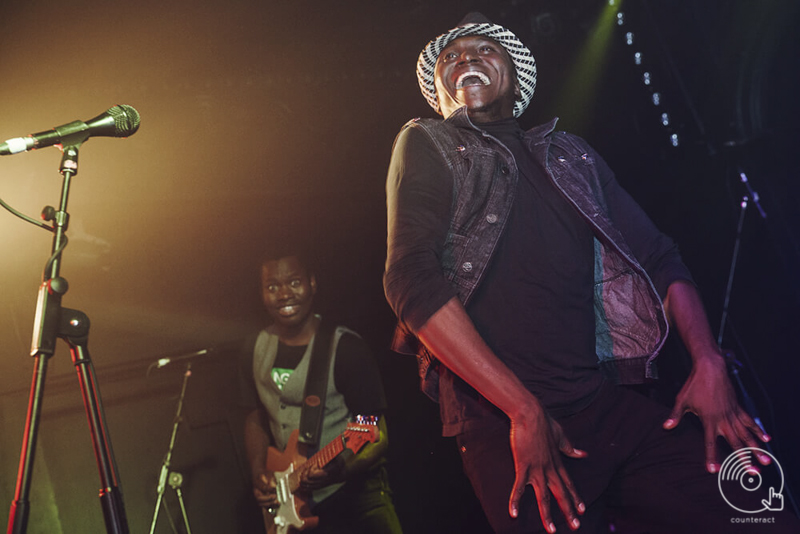 Songhoy Blues
A couple of songs before the end, audience participation stepped up a notch in as Toure got the crowd copying his dance moves.  Even for those who didn't take part it was just as enjoyable.   Concluding with probably their most well known song, 'Soubour,' the band members grouped together to thank their audience with a courteous and heartfelt bow.  With a final "Birmingham, we will be back!" they exited the stage leaving the crowd energised and full of life.
Photographs by Paul Reynolds
View the full set here.
Enthusiastic writer with an eclectic taste in music. Will listen to and enjoy (almost) anything.