Review: Sundara Karma's sold-out Sunflower Lounge show leaves crowd clamoring for more
Sundara Karma bounced off the crowd's atmosphere and performed with a swagger
Vitamin and local band Cinema supported, both showing real potential
Fresh from touring with the likes of Circa Waves and The Wombats, dream-pop indie band, Sundara Karma, returned to Birmingham this month for a sold-out show at The Sunflower Lounge. For their first-ever headline tour, there was no stopping this four piece from Reading infecting the eager crowd with their tropical sounds and anthemic tracks.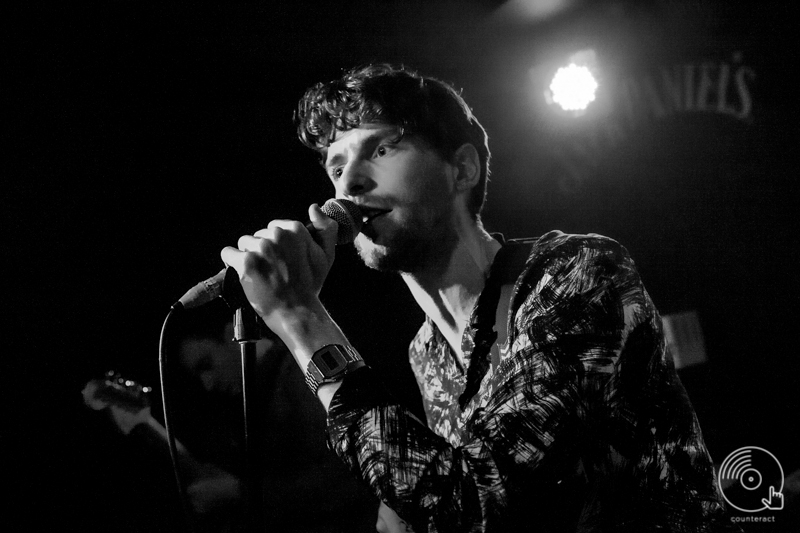 Cinema
Kicking things off was one of Birmingham's very own – a new upcoming band called Cinema – and whilst the band looked fresh out of secondary school, the band of five certainly didn't act it. Their performance was confident, their beats bold and their lyrics courageous. Whilst their summery, upbeat sound was reminiscent of The Drums debut and The Mystery Jet's Twenty One album, the tracks had more valour.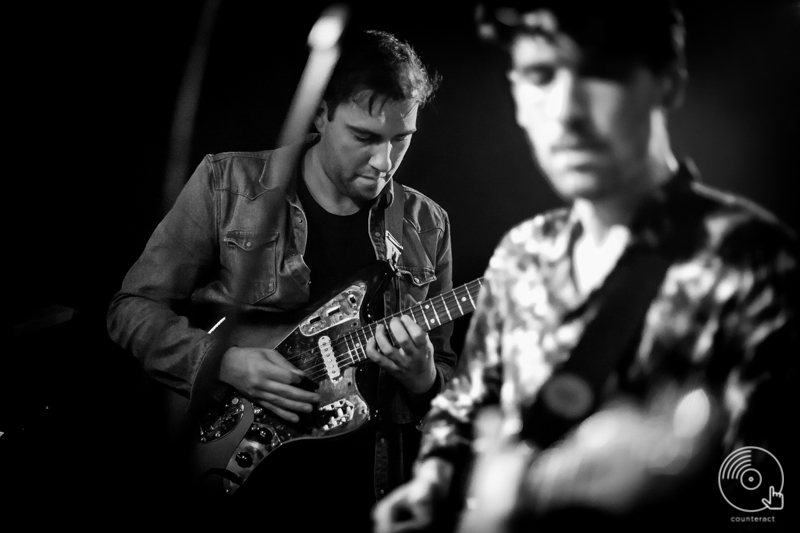 Cinema
Their slow, ambient beginnings were daring, before picking up momentum and exploding into big choruses. Stand-out song 'If It's Love', with it's undeniably catchy chorus certainly got the packed out crowd moving.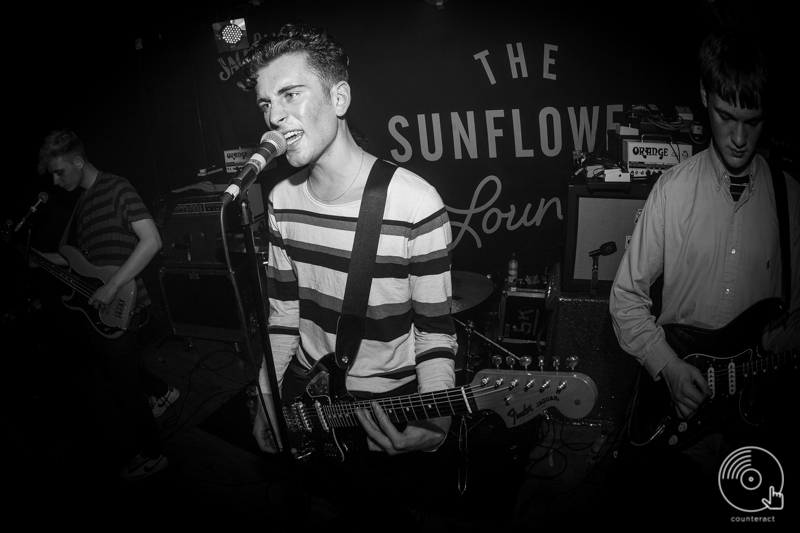 Vitamin
Next to hit the stage was Leeds band Vitamin, whose joyful melodies and charming charisma ensure that they are most definitely a band to keep an eye on. Bursting into 'Giving It Up', one of the band's most popular tracks, the crowd instantly started shuffling and singing-a-long with energetic lead singer, Jared. Although their indie-electro sound could be compared to Friendly Fires and Years & Years, it is Jared's distinctive voice that sets this band apart.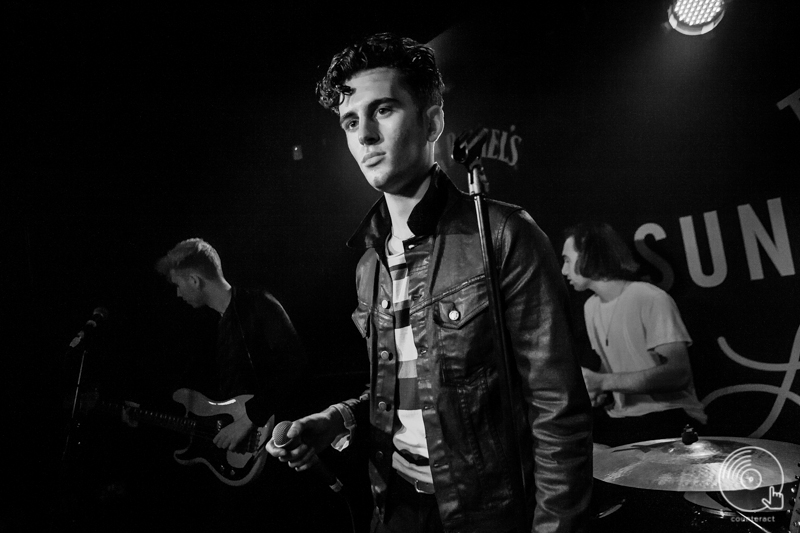 Vitamin
The band perform confidently, with the singer owning the stage as he paces up and down, belting out his raw and heart-felt lyrics. Following 'Giving It Up', the band soon kick into 'To Believe' with its infectious 'ah ah' chorus and by this point, the crowd are sold. Soon everyone is dancing to the band's sunshine-drenched sounds. Vitamin's performance maintained its velocity throughout, getting the crowd hyped up for the headline act, and the band's irresistible melodies will stick in heads all day and night.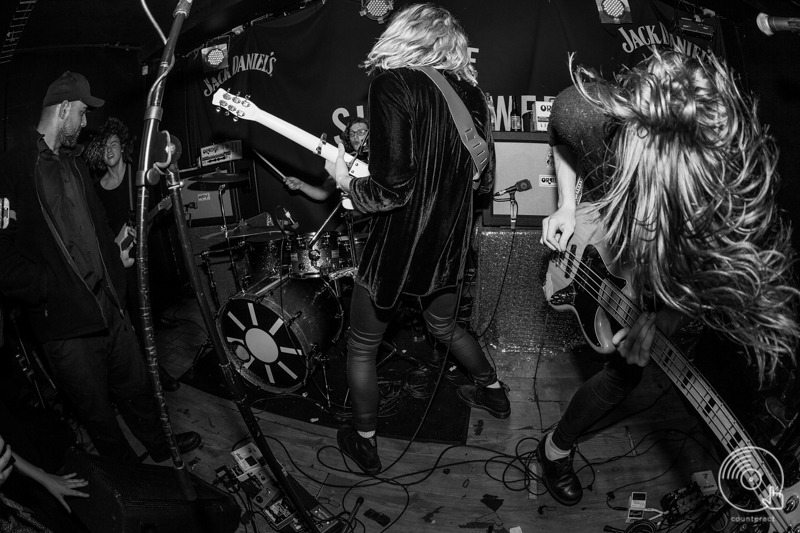 Sundara Karma
When Sundara Karma finally walk onto the stage they are greeted to an implosive applause and cheer from the crowd – the wait is finally over. Opening with 'Freshbloom', a song showered in dreamy guitar and melodic guitar work, the band's effortlessly cool presence gets the crowd grooving.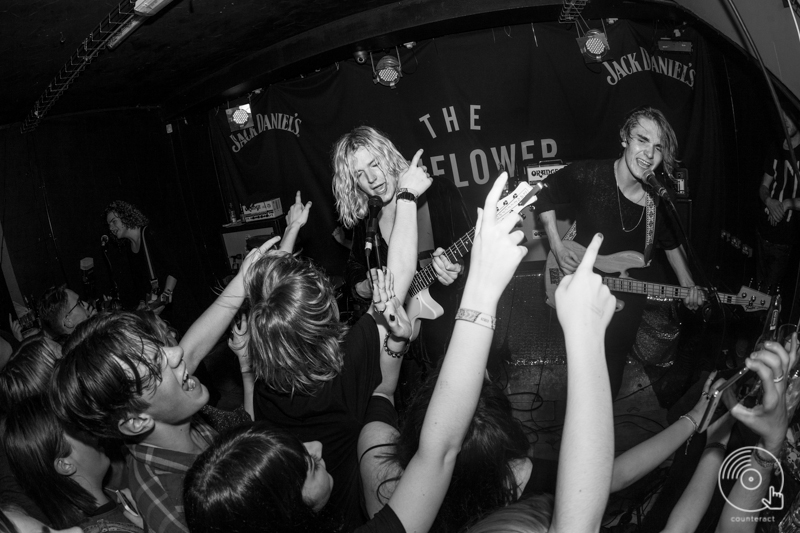 Sundara Karma
The band then tease the crowd with the opening of The Darkness' 'I Believe In A Thing Called Love', however, thankfully, the Reading four piece choose against it and instead explode into 'Flame', which then sends the crowd into a frenzy. With its captivating tune and catchy lyrics, everyone is soon singing "hold my flame and set alight" back to lead singer Oscar. From this, the band kick into 'Indigo Puff', in which the song's chilled-out, zen-vibe beats sound as if it was made to be sang in the intimate setting of The Sunflower Lounge.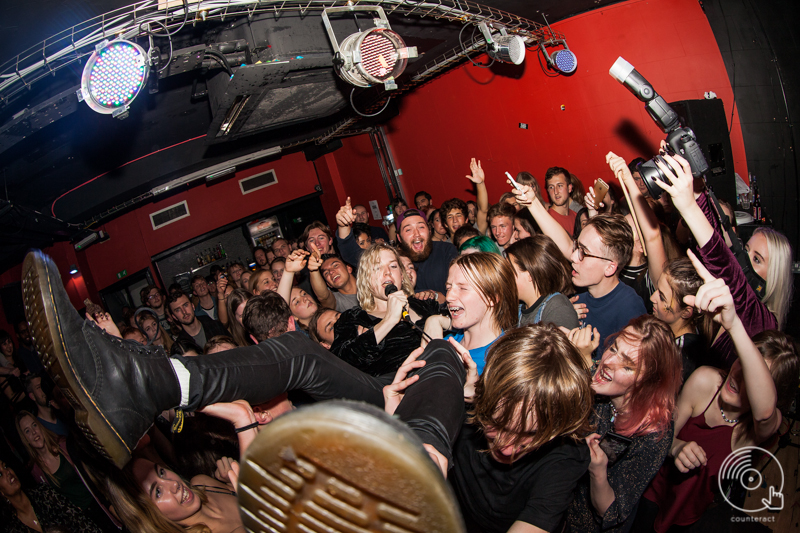 Sundara Karma
Throughout the performance, Sundara Karma never faltered; their performance is confident, the band is humorous and they interact with the crowd at ease.  Halfway through the set, Oscar announces that he wants everyone to get "funky" and with that, Sundara Karma rip into one of their earlier songs, 'Hustle', which causes a mini mosh pit and plenty of crowd surfing. The song that really stood out however, was 'Waves'. Whilst the band's music is usually upbeat, often receiving comparisons to Birmingham's Swim Deep, 'Waves' moodier and gloomier feel was noticeable within the set but with this added darkness, came a more sophisticated feel but it didn't affect the crowd's hyped up atmosphere.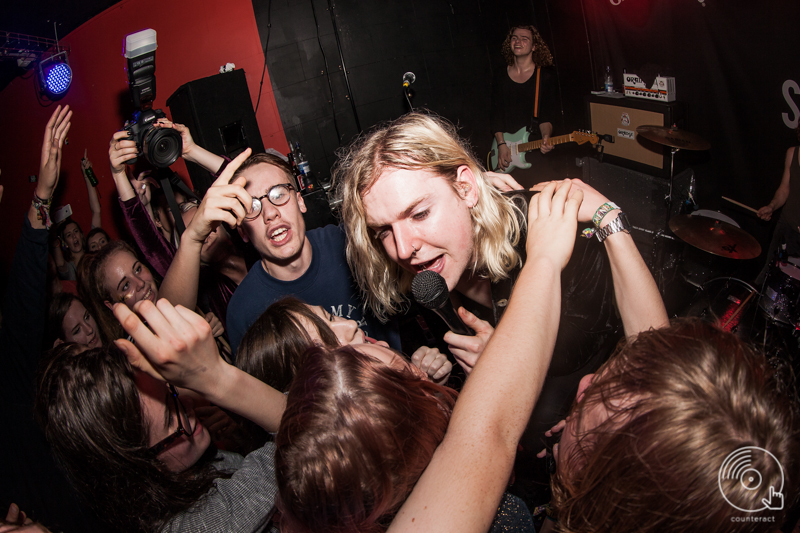 Sundara Karma
If this sold-out show is anything to go by, then things are looking extremely exciting for Sundara Karma.
Photographs by Jonathan Morgan
View the full set here.