Review: Self-confessed "semi-professional" rockers Shame bring the house down in Birmingham
Shame brought their post-punk outfit to the Hare & Hounds on April 17th
Support was provided by Gurr
With an energy befitting their punk rock forefathers, Shame repeatedly launched the crowd into sprawling riots

Shame are a band defined by context and lifestyle as much as post-punk melody, rooted as they are in the subculture birthed from The Windmill pub in South London. Renowned for its debaucherous late nights and the offbeat nature of its clientele, The Windmill has become synonymous with Shame's loose peer group, comprised of acts like Goat Girl, Sorry and HMLTD. Bound not by a common sound, but instead by a common energy, each band transfuses a plethora of musical influences into their indie-adjacent songs. Of the aforementioned groups, Shame are probably the most successful, as well as the the most accessible, as evidenced by the absolutely heaving crowd at the Hare & Hounds on April 17th.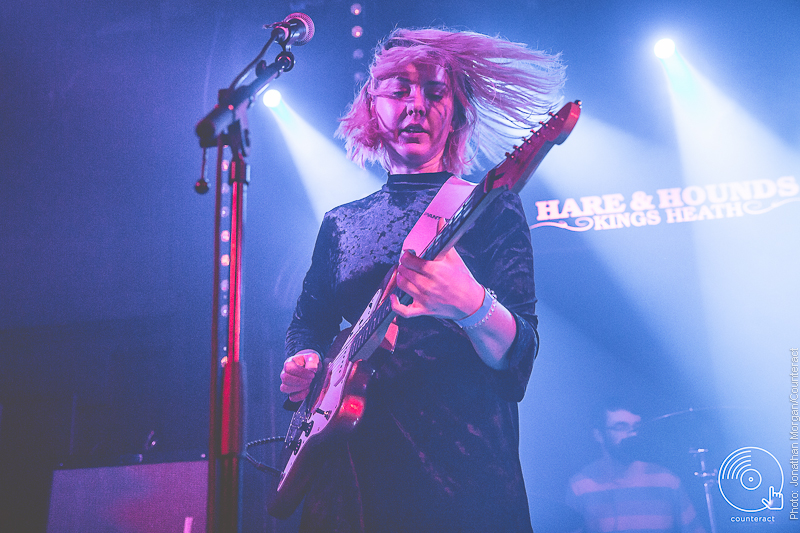 Gurr
But first on stage were the German garage rockers Gurr. Given the way their sharp gritty guitar lines were contrasted with twin female harmonies, comparisons to the riot grrrl movement seem inevitable (perhaps that explains the guttural name). By layering their sweet vocals atop one another they added an air of the sinister to something ostensibly saccharine, which, when joined by the thrashing guitars and occasionally crowd-assisted screams, resulted in a compellingly melodic brand of punk.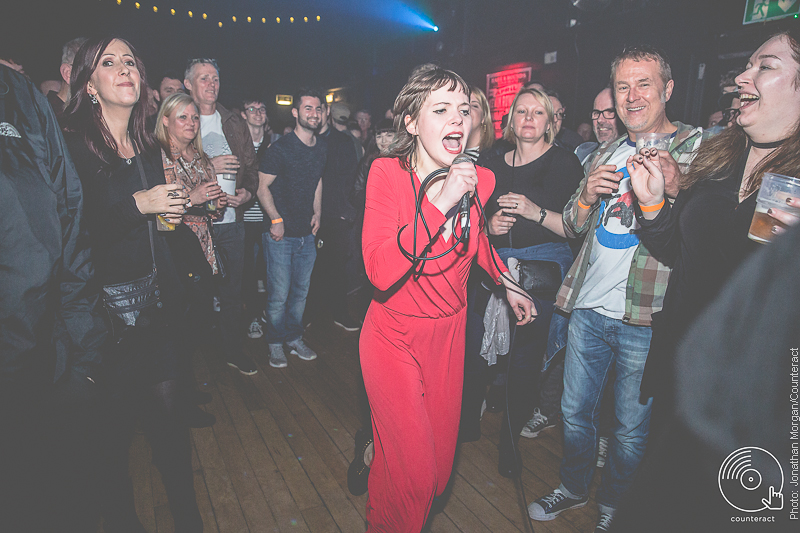 Gurr
The dynamic between the lead performers, Andreya & Laure Lee, lent the whole performance an air of improvised energy as they straddled one another on stage, and even if their jokes only landed about 50% of the time, the band's own enjoyment was self-evident. At times they came across a bit affected in their delivery (particularly during an ill advised if slightly humorous 'Hollaback Girl' interlude), but on the whole it was reliably fun. If a support act can succeed in causing a crowd to draw in close and tap their feet, then they've more than ticked their requisite warm-up box.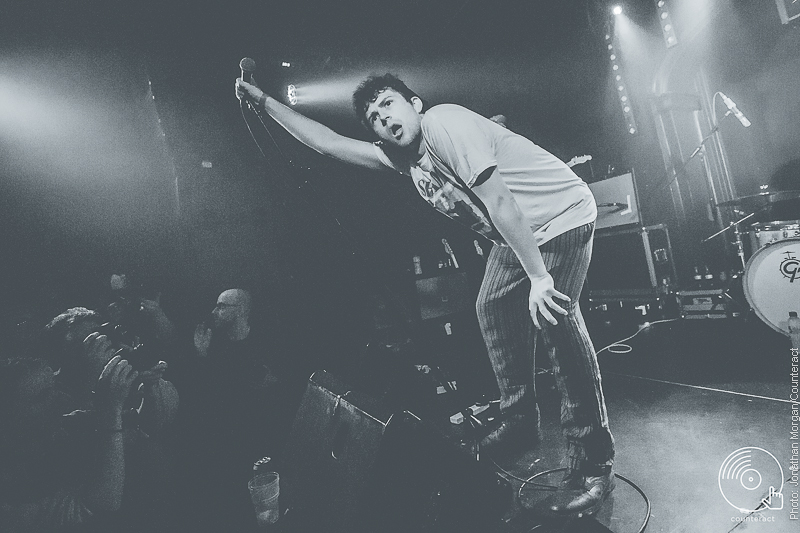 Shame
With past bands forcefully dubbed "indie rock's great hope" as Shame have been, you'd be fair in assuming that the crowd would be a homogeneous group of disaffected youths, writhing with hormones that can only be evinced by some young white male rock 'n' roll. Perhaps then, it's Shame's satirical impulses that lent the crowd a hodgepodge air; a smorgasbord mix of middle-aged punters and tightly dressed teenagers in relatively equal measure. Shame know they're not revolutionary, they know they're nothing new, and yet it's this knowledge that paradoxically imbues them with significance.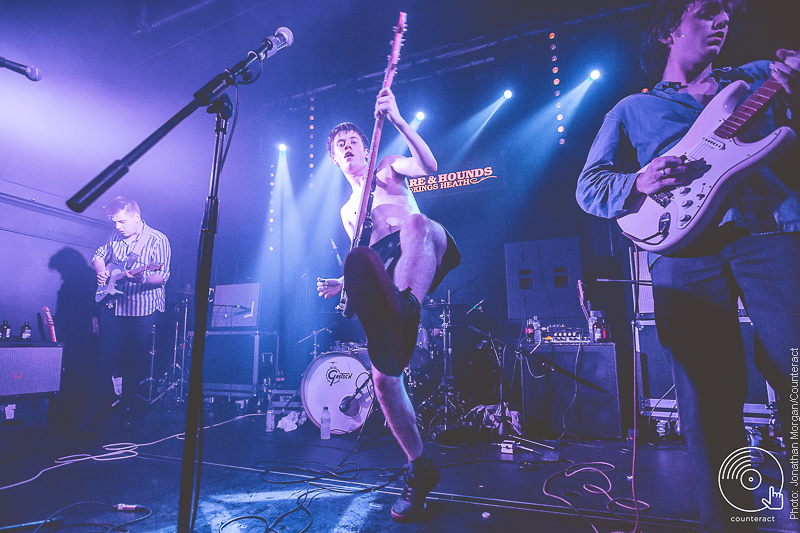 Shame
In a live context Steen's voice sounded much coarser, aided by his borderline John Cleese-esque strutting on stage, and the abandon with which he threw the microphone from hand to hand. If the production on their debut record, Songs of Praise, somewhat sanitised their sound a little, this was the late night uncut version, replete with jerkier sounding riffs and a mouth agape bassist in football shorts. As my friend put it, these guys are painfully young, and they utilise it in the best way possible. They didn't lead the crowd in singalongs, they thrust the microphone into their eager faces. They didn't play their instruments, they threw them around stage. And when each song slammed into place, the crowd responded erratically.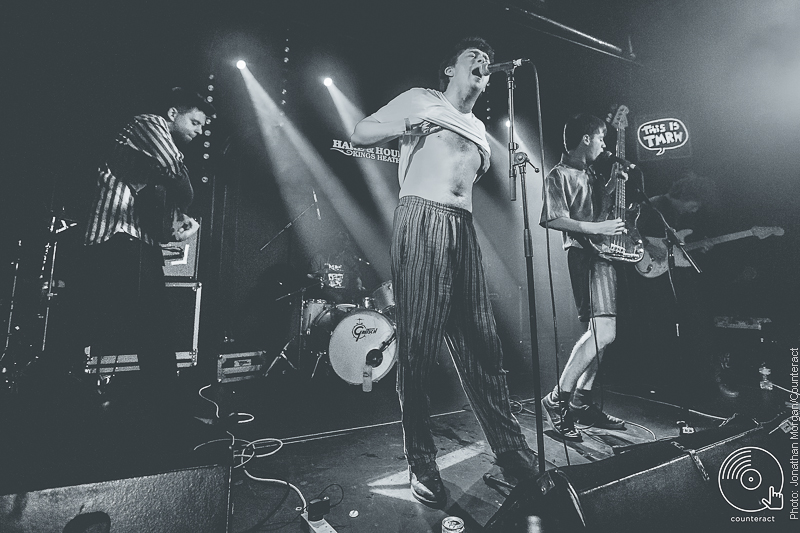 Shame
The quintet of photographers and videographers swarming around the front of the stage added an air of the surreal to proceedings, conveying a near paparazzi degree of adulation and awe for a band famous for deploring rockstars (sincerely or not). When lead singer Charlie Steen pulled his shirt up and rubbed his chest with a leering grin during 'One Rizla', it didn't feel self congratulatory, it felt winking and charming. There's not many frontmen who could get away with such acts on stage, and it speaks to Steen's good humour that it generally received a warm response. Given the self-effacing way the band referred to 'One Rizla' as a pop song they wrote back when they were still 16 and hopeful, it was hard not to laugh at their rockstar pastiche.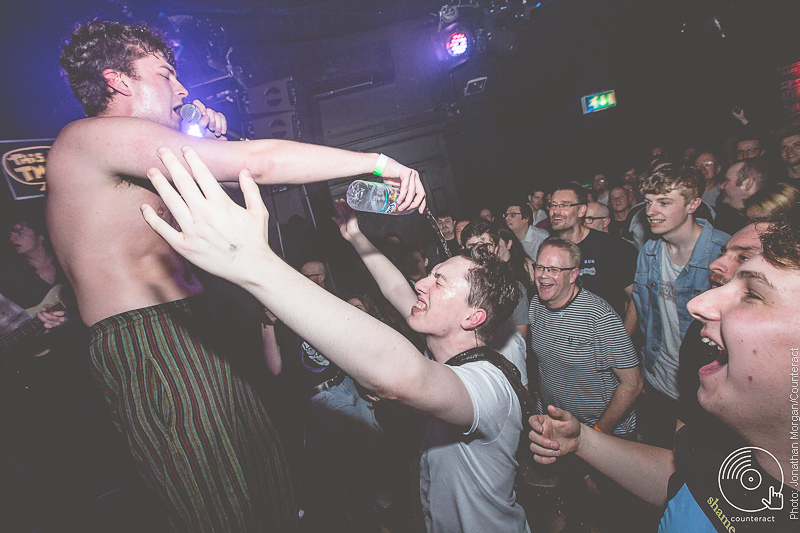 Shame
The most telling line of the evening was an early one from Steen, in which he pointed at the Shame t-shirt he was wearing, and said "This is not shameless self promotion. I've just run out of clean clothes." It's hard to make dry wit feel sincere, but nothing about Shame's performance felt forced or calculated — they're just a bunch of self-confessed "semi-professional" lads from London who've managed to accrue quite a following. Accordingly, the impromptu baptism given to an adulating fan with a bottle of water was wholly unnecessary. For one evening only, the Hare & Hounds was stuffed full of staunch converts belting out their memorised songs of praise.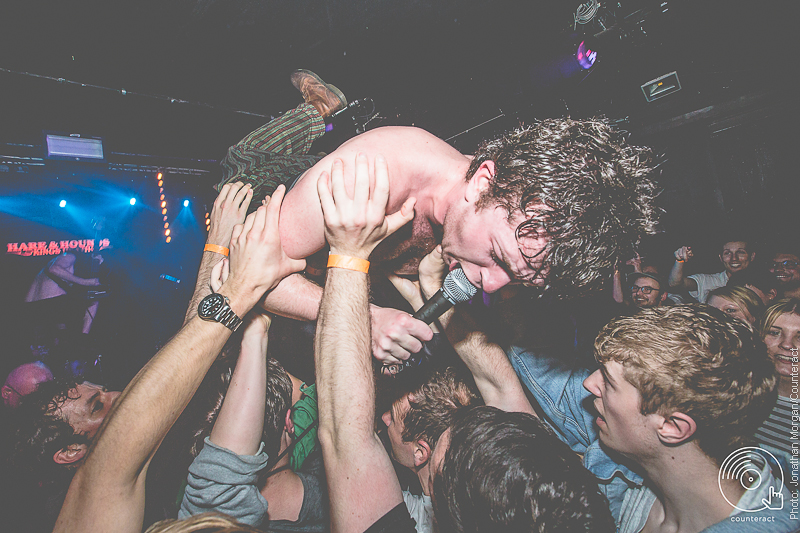 Photographs by Jonathan Morgan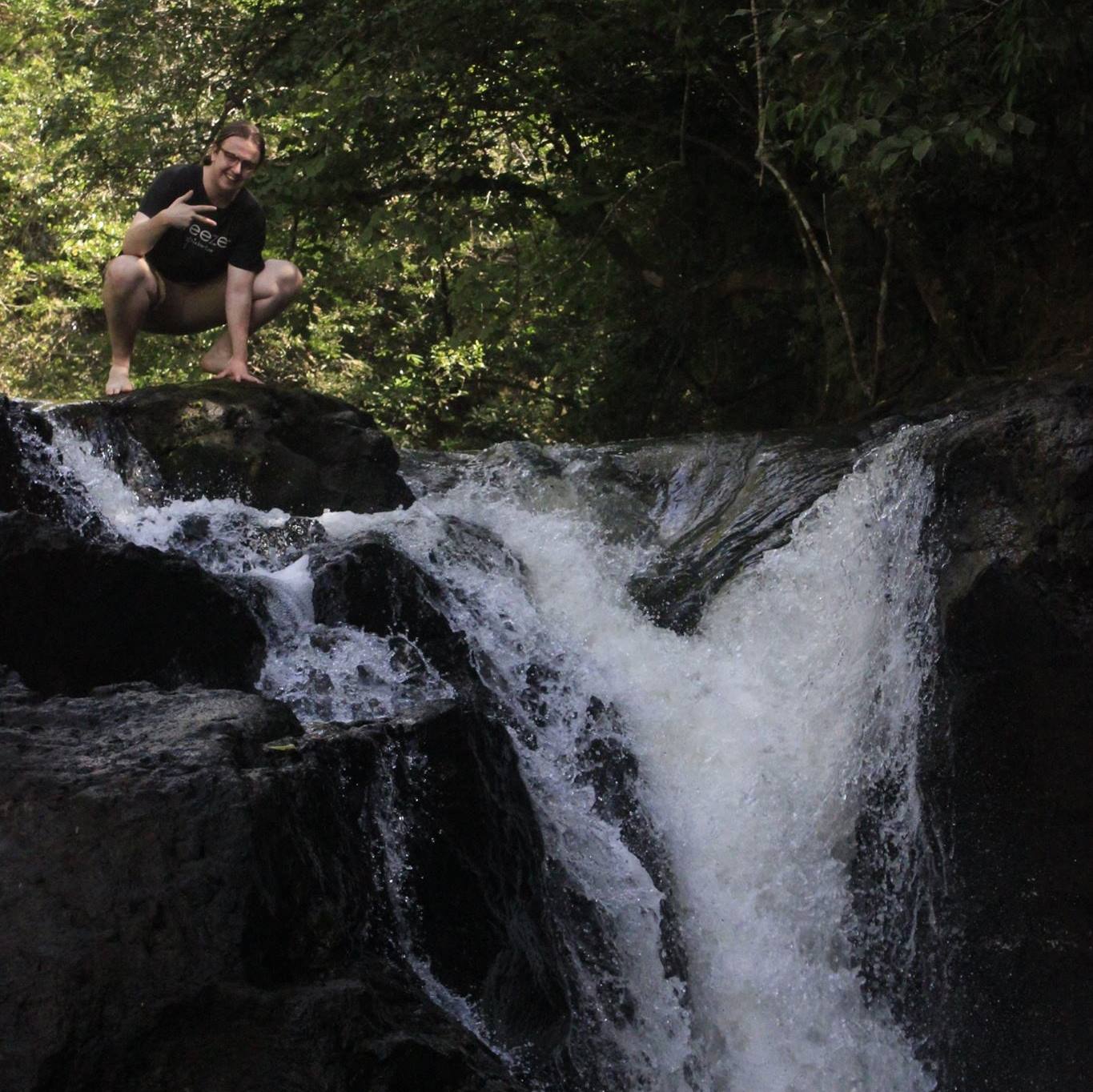 Film editor, occasional writer, and sporadically coherent ranter. Bear in mind that if it stars Robert Pattinson or is directed by Bong Joon-Ho it's probably getting an extra star off the bat.