Review: Arcade Fire deliver a knockout blow in Birmingham
Arcade Fire brought their Infinite Content tour to Birmingham's Genting Arena on Sunday 15th April
The eclectic Montreal group livened up an otherwise ordinary Sunday evening, armed with a setlist proudly spanning across all of their five albums
Humble frontman Win Butler regularly thanked those in attendance for continuing to support the band through their vibrant musical journey
Entering the Genting Arena ring this evening, Arcade Fire fight their way through the crowd, high fiving everyone in their path. "Weighing in at a collective 2100 pounds," proclaims the ring announcer as Win Butler and co. make their way to centre stage for the main event. You could be forgiven for thinking that this is a heavyweight match-up, it's actually quite convincing.
But of course, it's not, and Arcade Fire are playing in the round as their Infinite Content tour swings in to Birmingham.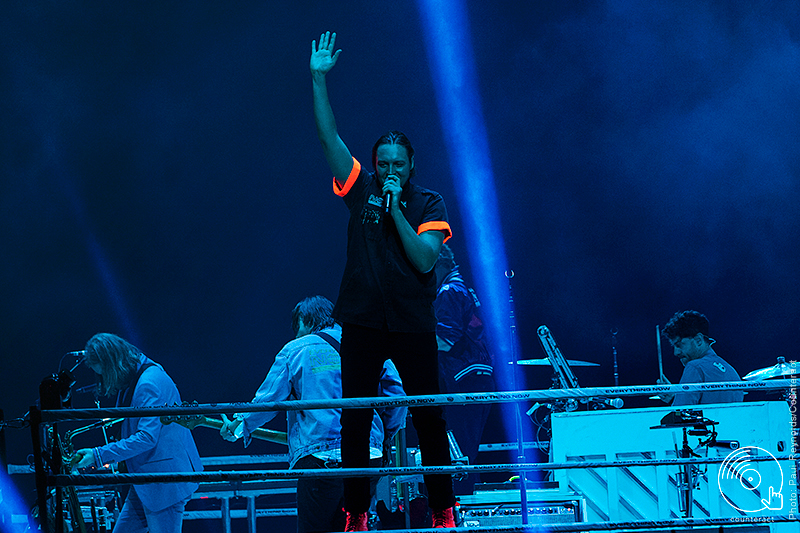 As the swaying beats of 'Everything Now (continued)' echo around the arena, Arcade Fire kick straight in to its joyous predecessor. You can see why people pay good money to see this band, it's difficult to think of another as eclectic and at the top of their game as them. All of this and we're only one song in.
Such is the strength of Arcade Fire's back catalogue, we're treated to 'Rebellion (Lies)' second, a song they used to close their main sets with. Its pounding drum beat provides the perfect platform for some early crowd interaction and its chorus vocal of "lies, lies!" sure sees everybody bellowing at the top of their lungs. These songs are written for arenas.
Performing in the round, the band regularly change instruments as frontman Win Butler stands on the revolving drum podium, preaching to the converted surrounding him. 'Here Comes The Night Time' from 2013's Reflektor kicks in, its fast-paced fiesta-style intro slowing down in to a steady head bopper.
Regularly stopping to reflect, Win thanks the audience for sticking with them through their admittedly experimental albums. Introducing 'No Cars Go' from 2007's Neon Bible, Win explains how thankful they are each time they play this song to thousands of people at arenas, having debuted it to just ten people way back when.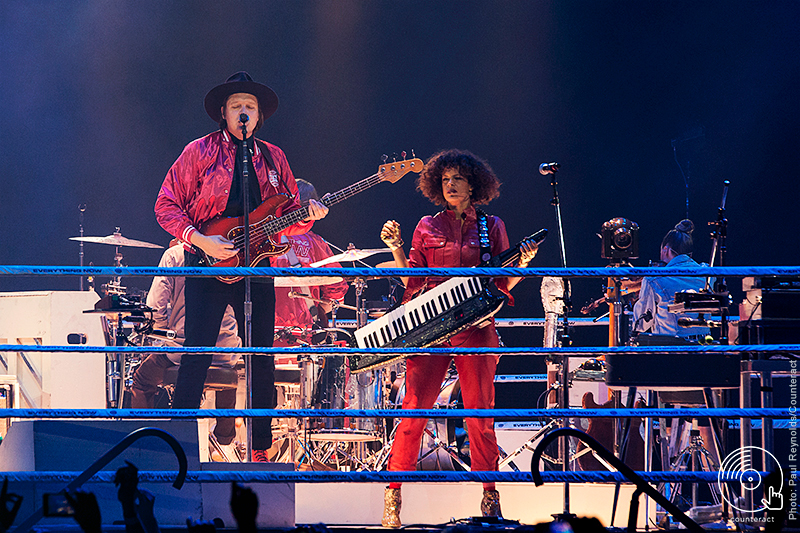 The ropes are removed mid-set, in turn allowing members of the band to venture in to the crowd; as Win and wife Régine Chassagne take advantage of at regular intervals. Every break in play feels like a new round, with prohibition-era and dystopian visuals accompanying the aural pleasures.
While tonight's tour may be centered around their latest release, Everything Now, it's also an opportunity for fans to relive older material as 2010's critically acclaimed The Suburbs takes centre stage. Its title-track along with the pulsating 'Ready To Start' precede 'Sprawl II (Mountains Beyond Mountains)', with Régine gleefully showcasing her stunning vocals and summoning darkness each chorus end. Certainly a moment to remember.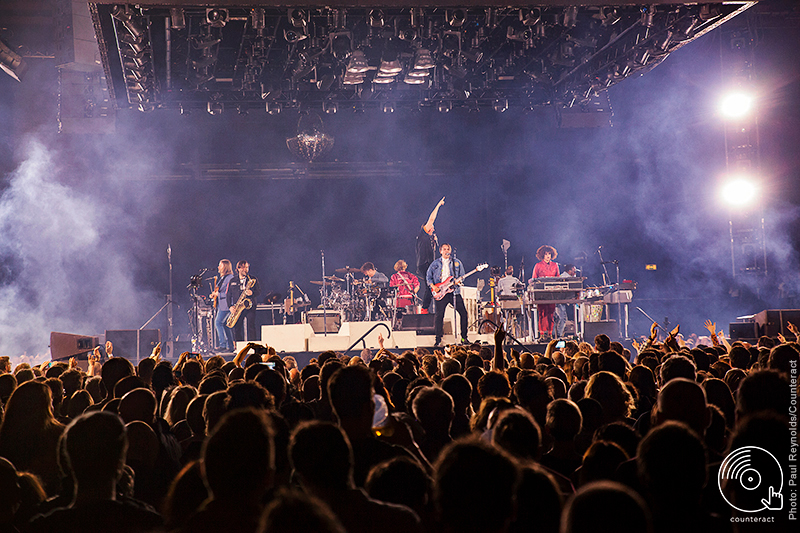 In the next round it's back to 2013 with a double whammy of 'Reflektor' and 'Afterlife,' before the swirling synths of 'Creature Comfort' bounce off the arena walls and human struggles are told in the powerful 'Neighborhood #3 (Power Out),' closing the main set.
In the encore, Arcade Fire are joined by the Preservation Jazz Hall Band for brass backing during the monumental 'Wake Up,' which sees pretty much everybody inside the 15,000 capacity arena bellowing its anthemic chorus, arms aloft.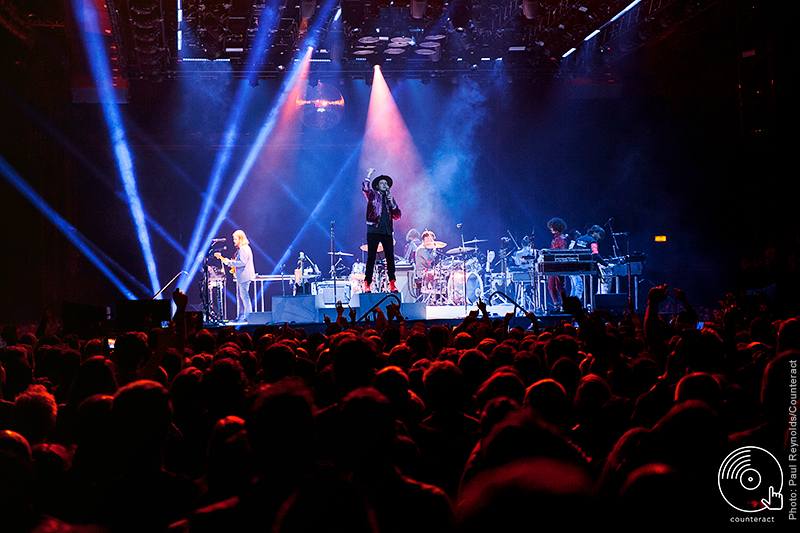 Tonight, Arcade Fire proved why they're heavyweights in their field as they delivered a knockout blow in Birmingham.
It's going to be tough to top this evening's show. Not just this year, but for quite some time.
Photographs by Paul Reynolds
Founding editor of Counteract. Freelance travel and music journalist.