Review: Lions of Dissent create mind bending psychedelia at sell out-gig
Lions of Dissent sold out their second ever show on April 14th at The Sunflower Lounge
Support came from Matters and Tinned Astronaut
The audience were entranced by sitar samples and mesmerising backing melodies
For their second ever gig, its impressive that Lions of Dissent managed to sell out The Sunflower Lounge – a commendable and recognised bastion for local Midlands music. They took everyone's high expectations and punched them into the cosmos with an immense britpop and psych fusion of sound unlike any other.
Those with their eye on Wolverhampton's scene will already know about Tinned Astronaut, known for supporting The Amazons, JAWS and INHEAVEN. High energy was released from the get go, and their indie crossed with post grunge influences beamed through the whole set, whilst singles 'Ko-Kodamol' and 'Upsetty Spaghetti' brought out a heavier, industrial sound. The quartet carried elements of late 2000s indie to the table – millennial 'woahs' and looping guitar melodies created an immense wall of sound and showed Tinned Astronaut's potential for grungy, indie bangers that will fly in the current alternative charts.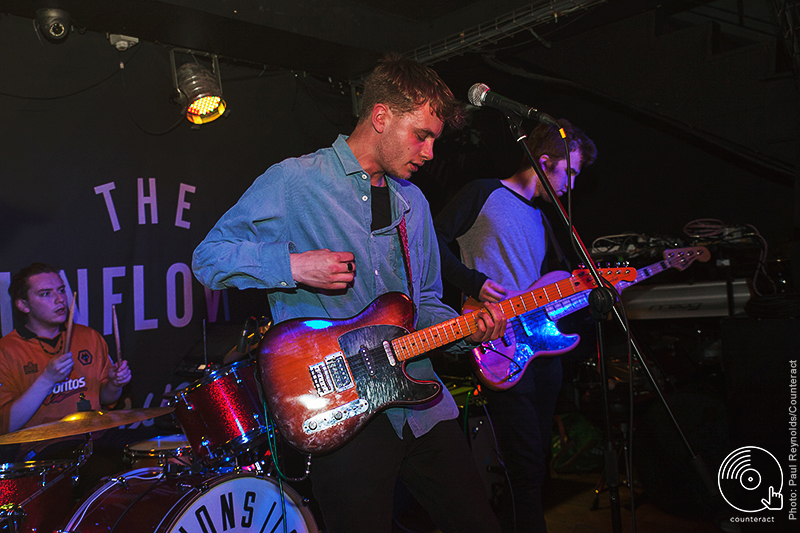 Tinned Astronaut
MATTERS fell into a space wormhole, speeding through a set of video game-esque trance. Layered organ notes and screams of synths battled with high pitched sci-fi guitar riffs and a crescendo of drums, bringing the chorus of the three piece, instrumentally led group to a cinematic climax. Each member was concentrated, focused on harnessing their sound before shooting it off into the cosmos. MATTERS' music is lucid and intense, switching between ambient synth psych to techno indie bangers with well thought out drums carrying the melodies to where they belong.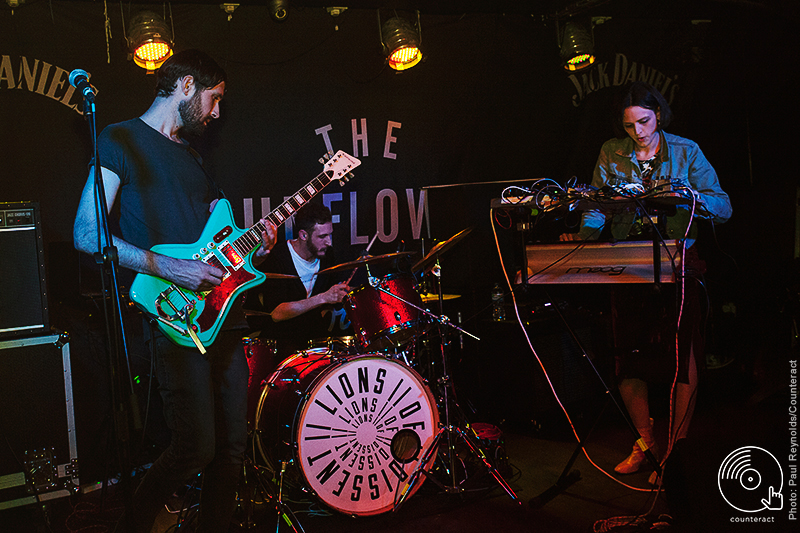 MATTERS
Three years ago, Lions of Dissent created their own universe, shapeshifting and erupting into a seven piece musical and arts collective. Celebrating the release of new single 'Honey from Hell', a track that singer Tim Baker described as being about "getting what you always dreamt of, but finding it was actually a nightmare", this gig at The Sunflower Lounge was seen by all as a milestone experience.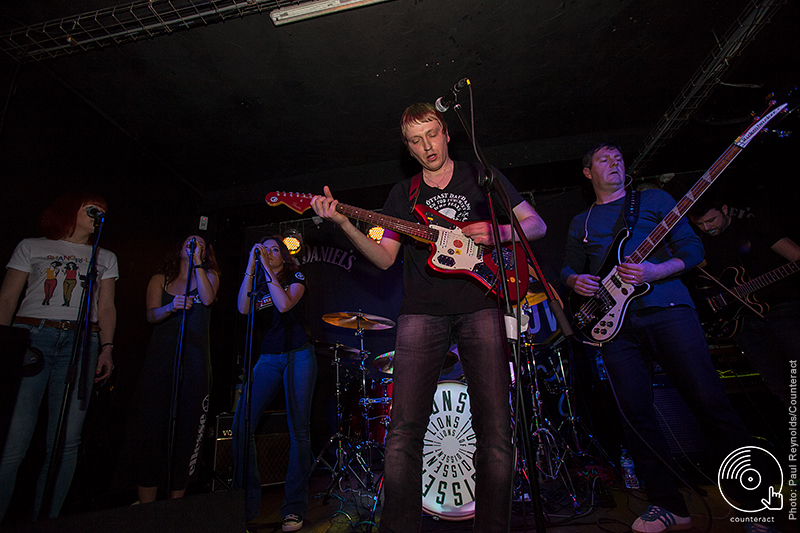 Lions of Dissent
Lions of Dissent began their sell out set with a  slow and steady pace, warming the crowd up with 60s rock and roll riffs and steady, syncopated drum beats. They smashed out alternative rock hits (that many fans liken to Manic Street Preachers) before evolving their sound into acid dripped psychedelia.These psych influences began to trickle through, almost hidden under riffs and collective harmonies through lead and backing vocals. Fan favourite 'Shangri-La City' introduced sunset sitar hooks matched with slow, hallucinatory beats that propelled the track into a rock steady rhythm.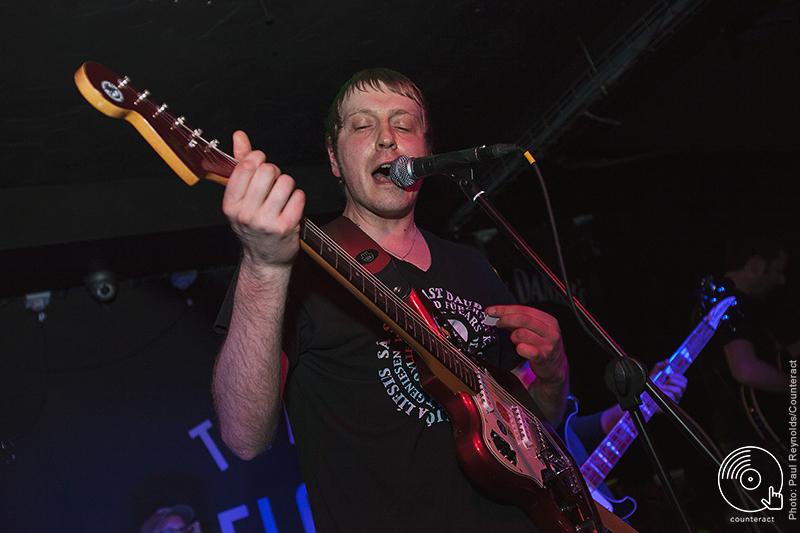 Lions of Dissent
Nostalgia ran thick through the set, from 70's reggae influences in 'Shangri-la City', to Madchester mod lyricism in 'X Y Z', all intertwining to produce a psychedelic ride through space and time. The band pride themselves on having a collective ethos, each member having a sixth sense in producing home grown, mind expanding music.
Lions of Dissent had their sell out crowd in a trance, creating hypnotic music that will stand the test of time, and ultimately moving them towards a bigger, and much deserved stratosphere.
Photographs by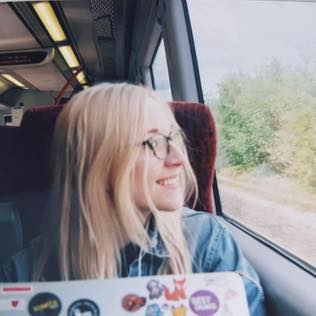 PR, events and social media by day, lover of all things geeky and retro. Can often be found scribbling notes at the back of the gig.