Review: Weezer return to Birmingham and regain their place as kings
Weezer deliver a hit-packed set to O2 Academy in front of a devoted crowd of super fans on 27th October
Support was provided by The Orwells
Weezer are currently touring in support of 2017's Pacific Daydream
[amazon_link asins='B074Z6TQJQ,B01L2ZS882,B01L2ZS87S,B01C7TMD1K,B01L2ZS88M,B00M2D7K2Y,B01L2ZS89G,B01L2ZS89Q' template='ProductCarousel' store='counteract03b-21′ marketplace='UK' link_id='8312e52d-c484-11e7-97ad-090db65faaa6′]
Chicago band The Orwells open the show at the O2 Academy with a competent 30 minutes, of dependable, but ultimately uninspiring alt-rock which nods and winks at influences from the indie explosions of the late 80s and early 2000s.
Squalling guitars are stacked precariously on top of each other to recall The Pixies before chopping their way through a Strokes-ian rhythm as they lead into the chorus. Orwells singer Mario Cuomo twirls around the stage bellowing and shaking his arse like a Poundland-Iggy Pop. All the right influences are present, correct and worn very proudly on their collective sleeve.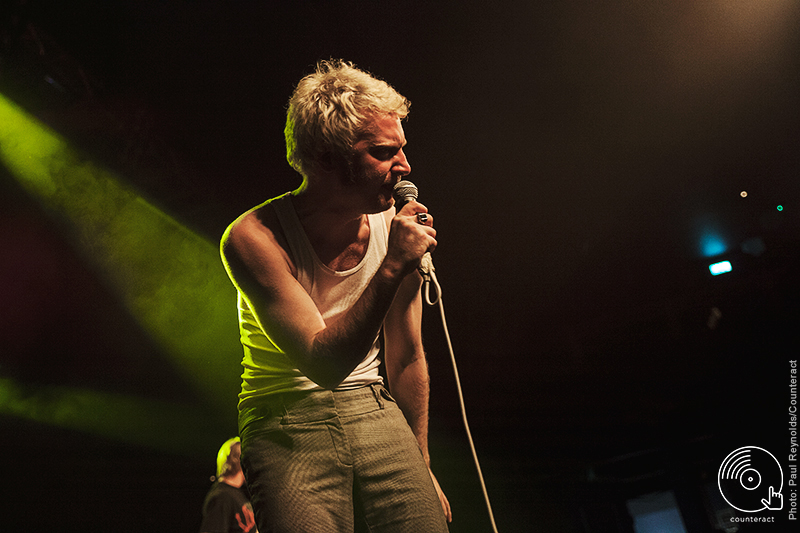 The Orwells
Conversely, Weezer are a harder band to pin down.
They are a band, who since emerging amongst the grunge boom of the early 90s have been responsible for some of the most exciting alternative pop records ever produced. They have been lauded by mainstream rock radio and MTV. Their patented blend of sunshine melodies and awkward introverted lyrics has won them a legion of devoted fans around the globe. They have sold over 17 million albums worldwide.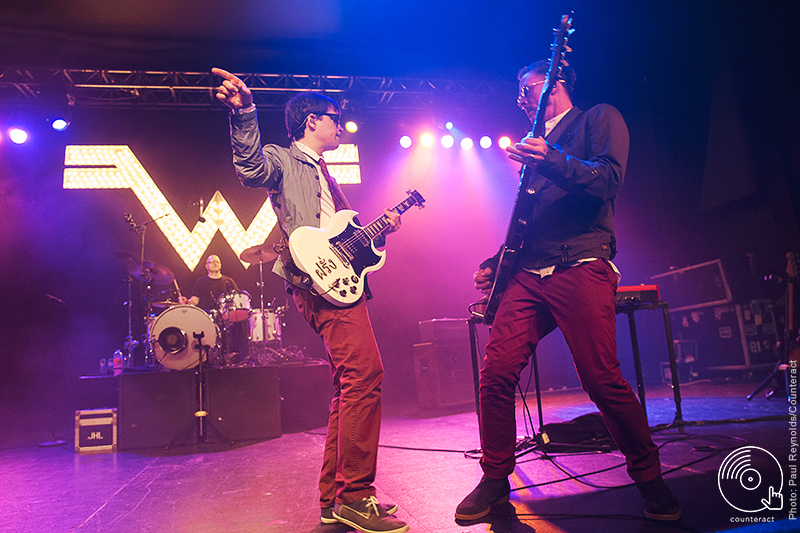 Weezer
They are also a band who, within the last 10 years, have released albums that seem, at times, to wilfully disregard the expectations and requirements of their audience.
It is a universally accepted truth however, that 2016's White Album – which represented a return to the sound that they helped to pioneer 25 years ago – marked something of a renaissance for the band. Weezer have been anything but consistent in the past decade, so to receive universal acclaim once more was truly significant, building hype for any live shows thereafter.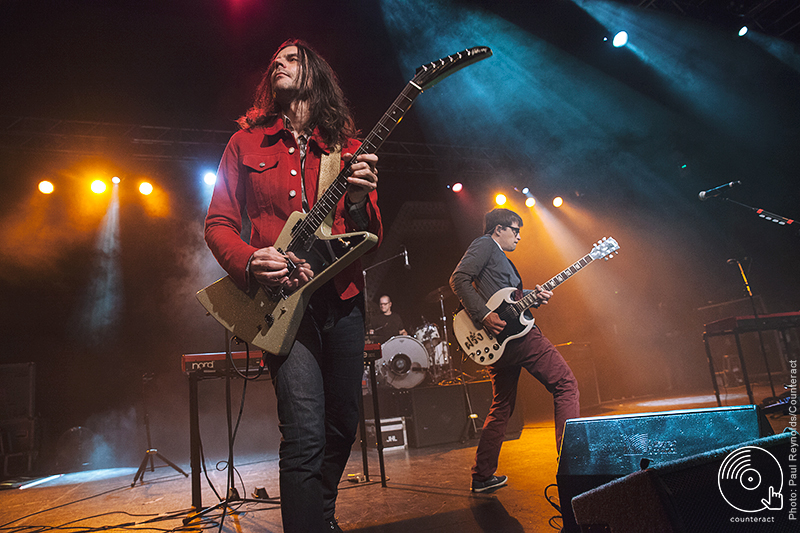 Weezer
Tonight, Weezer are exceptional. They turn in a set packed with classic material which inspires an almost religious level of devotion amongst a sold out crowd, which is crammed with young men wearing "Buddy Holly" glasses. In particular, any material from landmark albums Blue and Pinkerton induce roars of approval, and are met with mass singalongs.
Most notably though, they seem to be having enormous amounts of fun, and there is a thread of dry humour which runs throughout the performance which pauses for costume changes, and ludicrous shredded guitar solos. It will be interesting to see where the next 10 years takes them.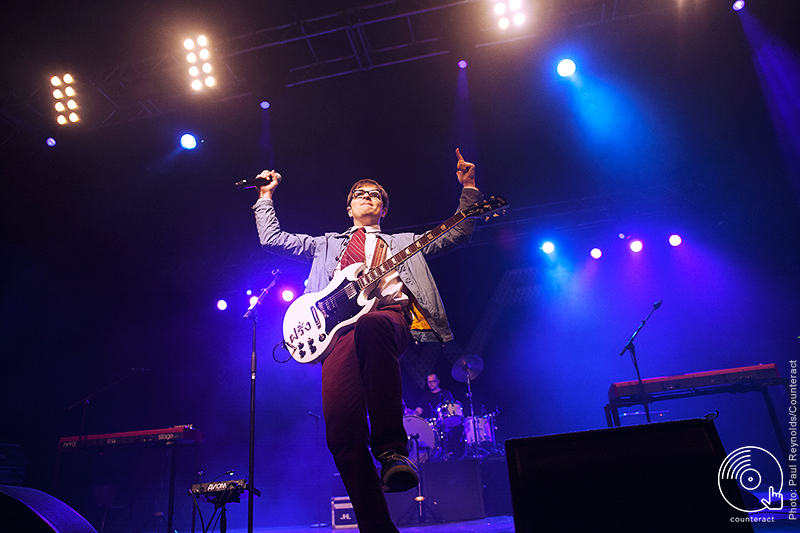 Weezer
Photographs by Paul Reynolds
An avid follower of the Birmingham music scene who enjoys strong black coffee, and staring at pictures of cats on the internet.