Review: Theme Park impress in Birmingham on live return
Theme Park play to a jiving upstairs at the Hare and Hounds in Kings Heath on December 6th
Playing as part of a short December tour, these dates see Theme Park return after working on the follow up to their 2013 self-titled, debut record
With support from Cristobal and The Sea and Cinema 
To begin the evening, Birmingham based quartet Cinema burst on stage with their unique fusion of funk and indie pop. Their first track opens with a drum beat and first verse that suggests their set is to be one of grooves and slick melodies – and it is.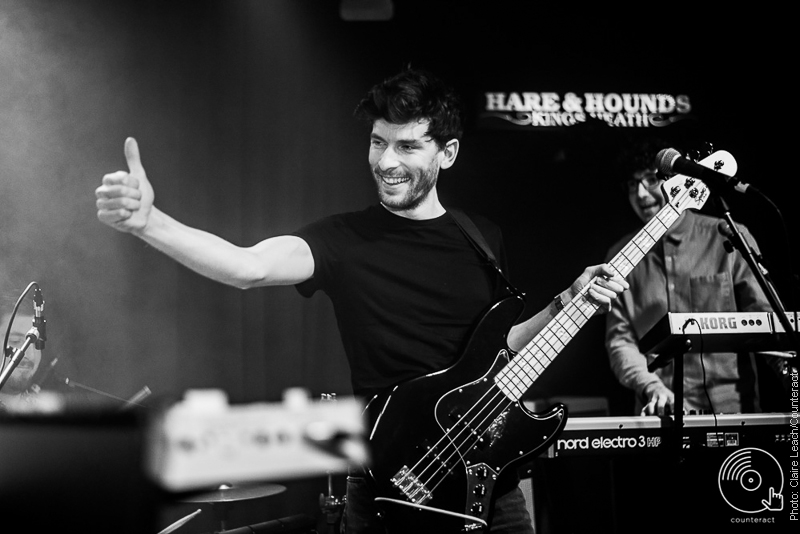 Cinema
There are strong vocals throughout, layering over funk guitar lines and off-beat drums to give their indie pop tunes more of a edge than most other bands of a similar genre. Their name first derived from a review that hailed them as 'cinematic' and this word becomes very apt as the band wind through track after track, creating a strong theme and atmosphere within the intimate venue they perform to. The highlight comes with the final song, entitled 'Social Chameleon' and referred to as a newcomer to Cinema's setlist, which is immediately impactful. Catchy melodies and beats confirm that Cinema are a Birmingham band to watch.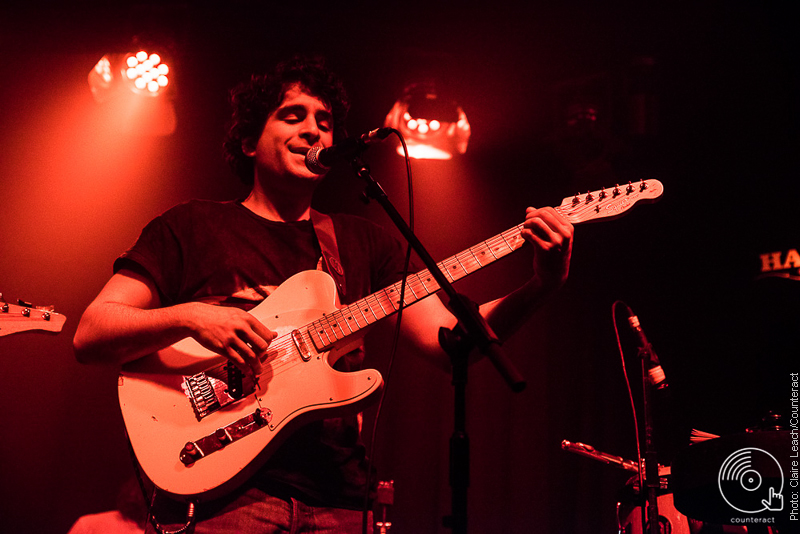 Cristobal and the Sea
Next, come Cristobal and The Sea. Starting their set on a slightly more ambient note to 'Cinema', the band soon reveal a highly original sound reminiscent of both indie pop and psychedelia. Based in London, Cristobal and The Sea remain on tour with Theme Park for their shows in Manchester, Liverpool and London – and for good reason. Their sound seems to cross cultures with the use of a flute, various percussion, and blissful harmonies. The highlights of their set coming with the tribal choruses of various psychedelic pop tunes that swirl in and out above rhythmic fluidity and colourful keyboards. Like the band before them, Cristobal and The Sea elect to display their virtuosity by regularly swapping instruments on stage. If tonight is anything to go by, this band is worth keeping on your radar.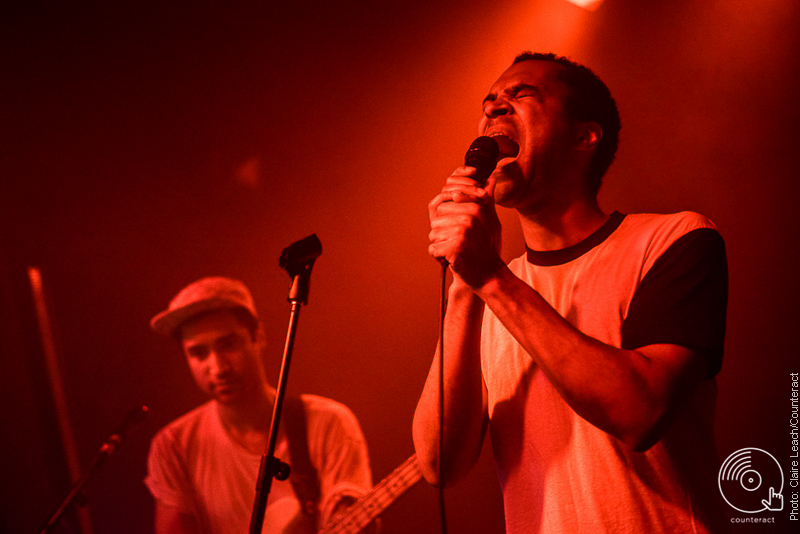 Theme Park
Once Cinema and Cristobal and The Sea have successfully warmed up the audience, members from both bands travel to the bar at the back of the room, grab themselves a drink and settle in to watch the main act – Theme Park. They come in with a bang – opening with crowd favourite 'Tonight' which immediately gets the room dancing along. A strong start to their set also includes the successful 'Jamaica' that perfectly illustrates their funk-rock sound.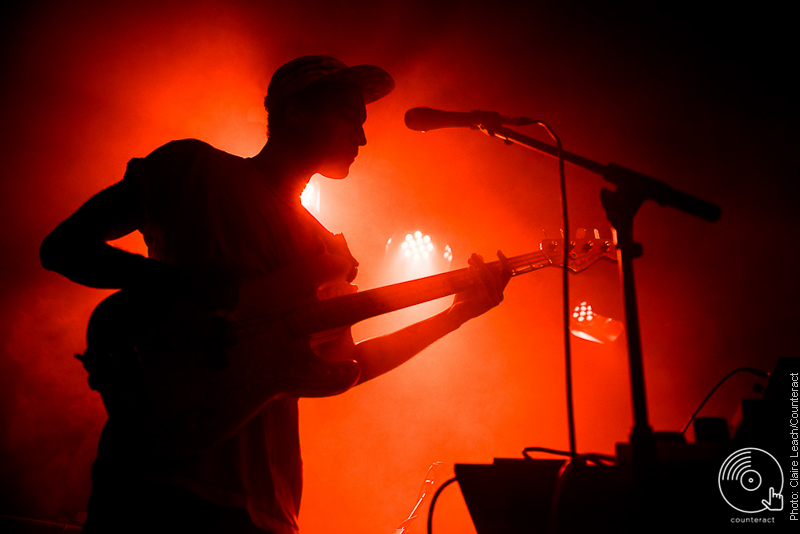 Theme Park
Theme Park are comfortable on stage and Miles Haughton, the lead singer, is lucky enough to have a natural presence without having to move a huge amount. Occasionally strapping on a guitar, Haughton also jives along to some of his own tracks when the guitar is removed from his shoulders and the mic is taken from its stand.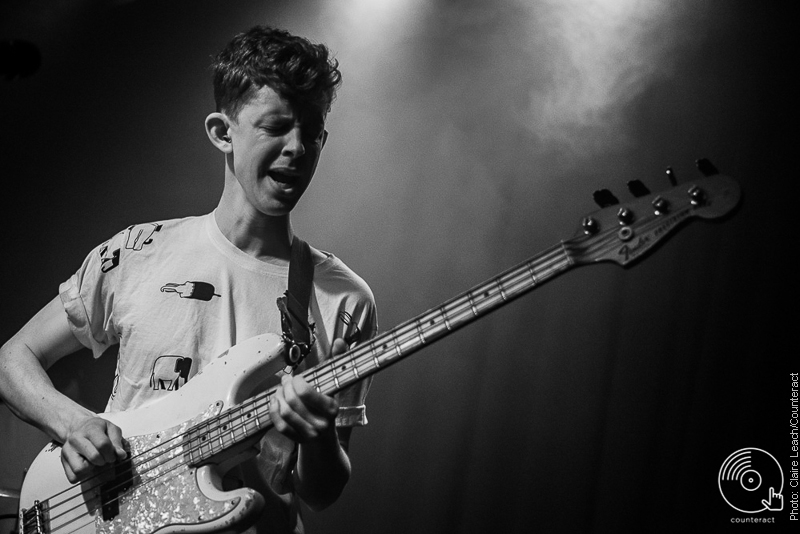 Theme Park
A high point to the set comes just after the half way mark as the band fly into L.A. (Is Stealing My Friends) as the chorus line builds throughout and the song becomes an instantly catch-y favourite. All in all, Theme Park deliver a well-rehearsed set equipped with infectious melodies and dance-a-long rhythms which end the night on a very special note.
Photographs by Claire Leach