Review: The Sherlocks play a sold-out Birmingham show
Birmingham's O2 Insitute3 welcomed Sheffield four-piece The Sherlocks on 16th February as part of their UK tour
Support came from Bolton's Jordan Allen with an energetic set of new releases
The Sherlocks played a fast-paced set, including brand new tracks packed with promise
Bolton four-piece, Jordan Allen having something going on. With a high-energy set touching on multiple genres yet maintaining high-energy and encouraging anticipation, they set the night off to a good start. A static crowd stood before them, difficult to entice yet music-hungry, they received a warm reception from the growing Birmingham gathering. Pulling out all the stops for their performance of the bubbly single 'Rosie' Jordan Allen let loose and the masses reciprocated to the bouncy Fratellis resemblance hit.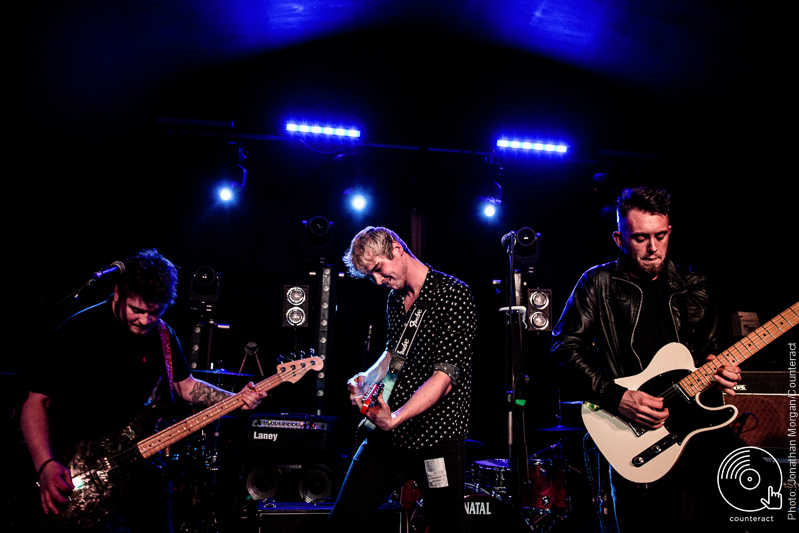 Jordan Allen
Touching listeners with their donation to the Brain Tumour Charity, Jordan details the release of their EP, Livin' La Vida Bolton, which sports an eye-catching neon design and contains a cocktail of fruity tunes with their unique indie-pop flair. Jordan Allen is a force to be reckoned with, armed with versatility, individuality, relentless energy and are ready to fire with hit-worthy sounds such as the recently released single 'Helter-Skelter'. All aboard, new heights are definitely in sight!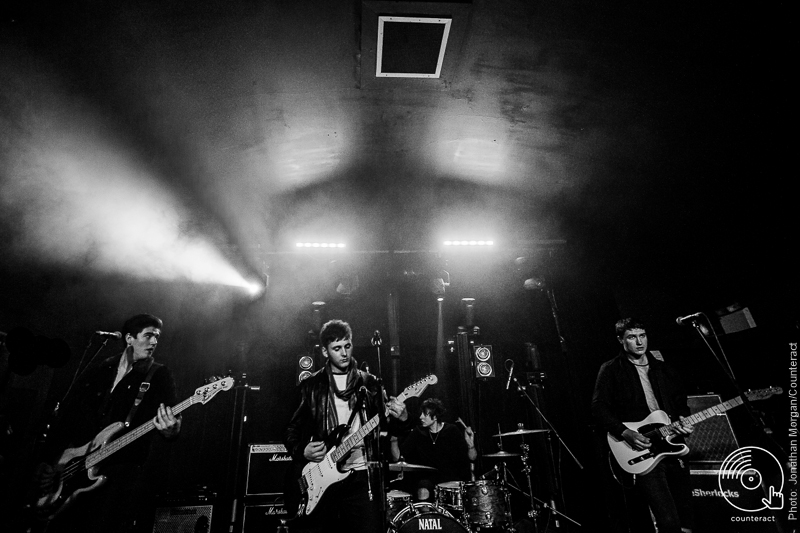 The Sherlocks
'The Sherlock Army' is rapidly invading, its spread broadening at an astonishing rate, as yet another sold-out show is ticked off their tour poster. Their second visit to Birmingham's O2 Institute 3 in under 12 months and this time with no space to spare as excitement bubbles for the band of the moment. Entering to their signature chants from the crowd, the rising stars kick off with crowd pleaser 'Last Night' as excitement erupts. Crashing into 'Escapade' it's clear to see that Birmingham has taken a shine to the indie four-piece. Filling a Birmingham venue mid-week is a milestone for The Sherlocks so early in their music scene days and having not yet released an album.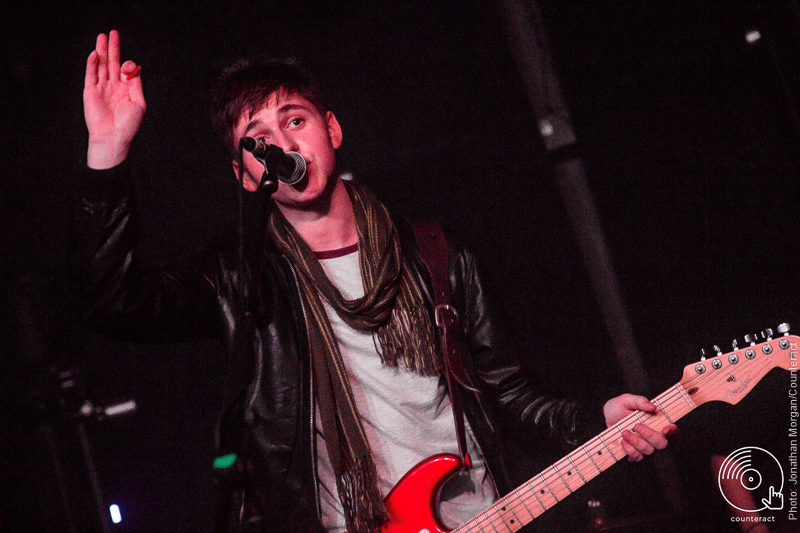 The Sherlocks
Impeccably tight in sound, defined in appearance and established in confidence, The Sherlocks have created a unique product that is incomparable to others. The two sets of brothers have an unrivalled ability to pen and play fresh music, hook-filled strings, relatable lyrics and perform it with vitality and edge. Fresh faced and bursting with energy, the youthful four-piece have a lengthy career ahead of them, offering their brand new tunes which are packed with promise and blasting out familiar favourites reminding the enthusiastic crowd how they came so far. The recently released 'Will You Be There?' invites the three-hundred-strong gathering to let loose, coaxing a mosh pit central to the venue, which whirls and hurls to the exhilarating track. The outer circle reverberate front-man Kieran's vocals with attack as the perfectly in-sync brothers rip through Birmingham with enrapturing strings.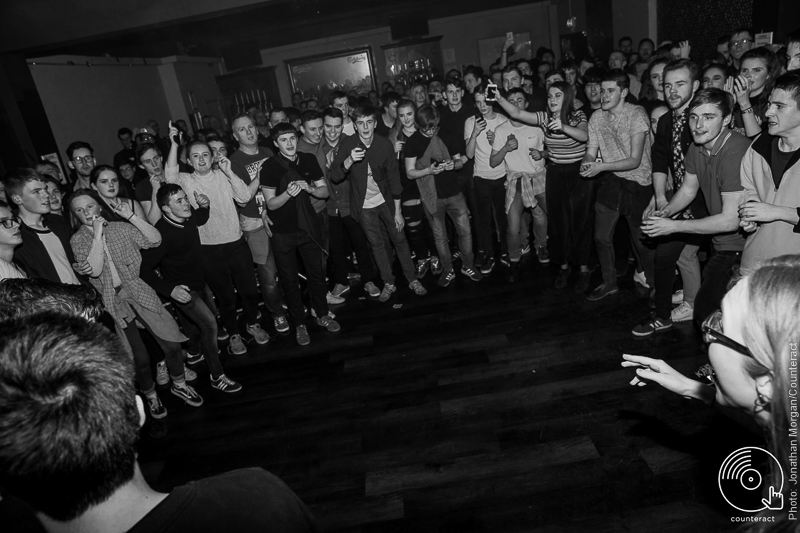 Their fresh tracks are gifted to fans with a polished performance and offer a brief chance for the energetic followers to catch their breath. It will only take an opportunity for listeners to learn the lyrics to their new music and the central sink-hole will see no pause, with an excitable crowd eagerly awaiting another acquainted hit. Their third official release 'Heart of Gold' and the feel-good 'Live For the Moment' are blasted over Birmingham, wearing a respectable assurance coupled with such true-to-life anthems The Sherlocks urge fans to jump on board. Once a member of the Sheffield lads army, always a loyal follower and it's this that is driving the band towards the mainstream.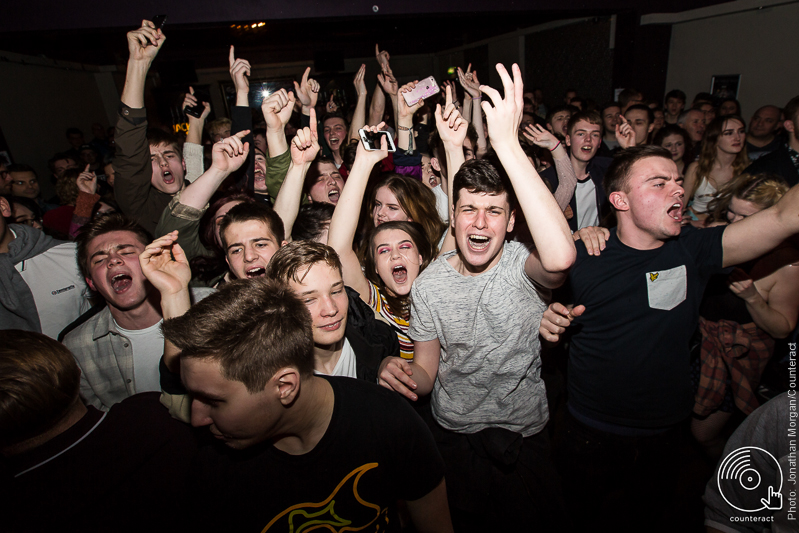 Possessing such an approachable air, visibly enjoying every second of their successes and leaving nothing behind when putting on a show, The Sherlocks are onto a winner. Closing the show with 'Chasing Shadows', through flashes and glares of the coloured glows, the room ignites. It's evident that the future holds a place for this track to be recognized as a "classic", always electrifying the atmosphere and signing off the band in true style. It's hard to predict where the bands climb will lead, but for sure they're on the up and there really is no limit to what they could achieve, having already broken barriers beyond their reach. We may have found the next sensation in British music!
Photographs by Jonathan Morgan