Review: The Kooks hit Birmingham on their 'Best Of…So Far' tour
The Kooks returned to Birmingham for a very special 'Best Of…So Far' tour
Performing hits like 'Naive', 'Jackie Big Tits' and 'She Moves In Her Own Way', the band had the crowd in the palm of their hand
Support came from Liverpool's Clean Cut Kid
The Kooks made for an evening of nostalgia and reminiscence upon summertimes of the naughties and teenage years for many of its crowd members last weekend at the O2 Academy as part of their 'The Best Of…So Far' tour. After keeping off the radar for a few years, The Kooks appeared on stage last Saturday as if they had never even been away, sounding just as tight and together as ever. Whilst this was a 'Best Of' show meaning that their set mainly consisted of older material which enabled us all take a trip down memory lane, including the band themselves as front man Luke Pritchard admitted, we were also given a mere taste of their newer material and high expectations of material to come.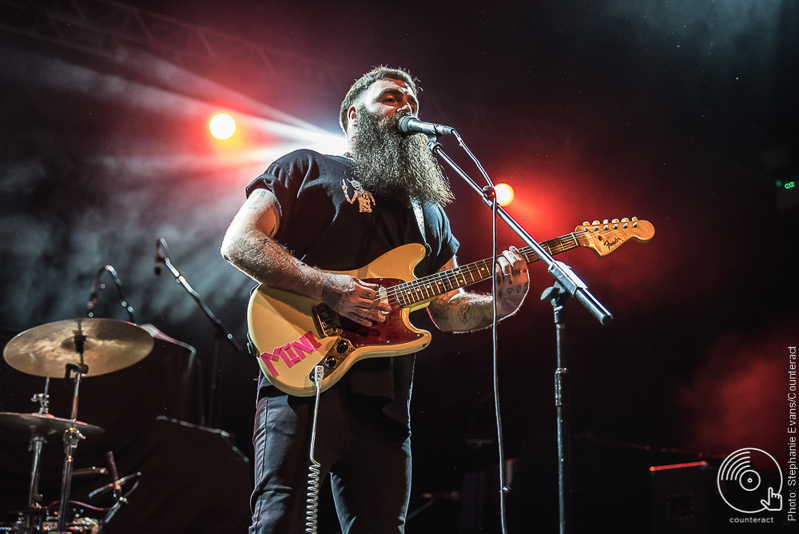 Clean Cut Kid
Liverpool's Clean Cut Kid filled a much welcomed support slot with their signature sound of summer and optimism accompanied by flawless harmonies. Their effortless yet urgent sounding tunes appeared eager to be heard as their short but sweet attention demanding set contained the same kind of enthusiasm and energy found in the headliners. The band appeared very at home in front of their audience and would have no trouble selling out places like the O2 Academy with their own shows soon enough with the amount of energy they seemed capable of building.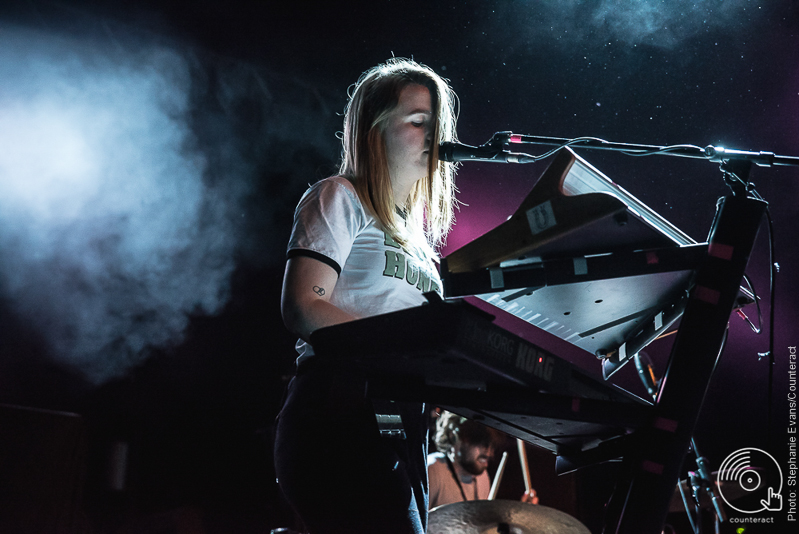 Clean Cut Kid
As The Kooks finally appeared later on in the evening, it seemed appropriate to kick things off with a handful of hits from their first album – 'Inside In/Inside Out' including 'Sofa Song' and 'You Don't Love Me'; but it was even more fitting to jump straight into playing their first ever single – 'Eddie's Gun'. Within seconds of the song's energetic drum opening buildup, it was easy to forget, through the reaction amongst their audience, that the band had ever been away for a few years.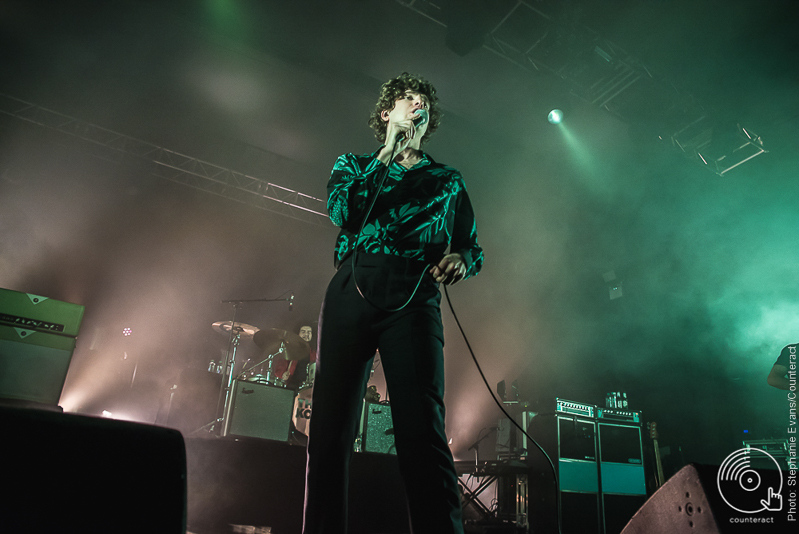 The Kooks
The hysteria continued as the band unravelled into their latest album 'Listen', where their sound begun to develop and change as they dived into the soulful 'Bad Habits' and RnB infused 'Down'; both tracks summoning a Mick Jagger persona from front man Luke as he confidently strutted around the stage with the same kind of swagger as the man himself – giving an enticing set visually as well as audibly.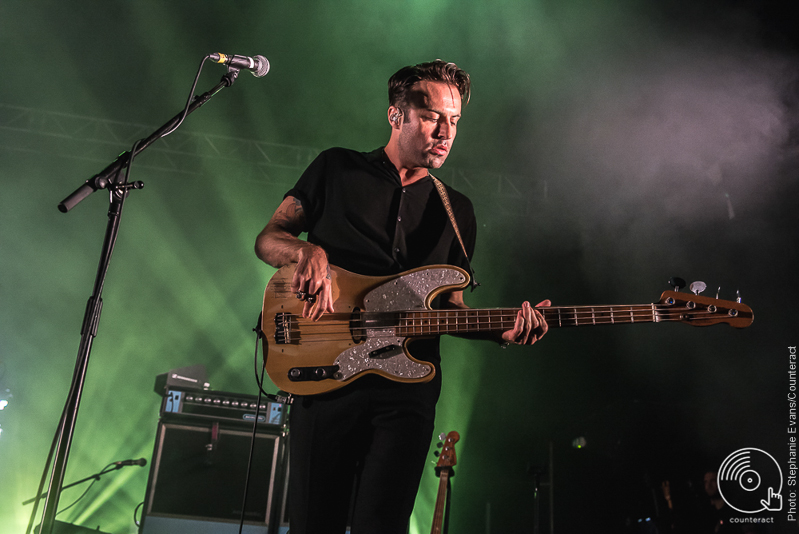 The Kooks
Both the fans and the band were able to take a breather when the lighting became even more atmospheric and focused on Pritchard with his acoustic guitar centre stage as he begun to strum the melodic classic 'Seaside'. Several members of the crowd took this time to climb onto each other's shoulders without instruction; however Luke stopped singing for a moment and refused to carry on until he could see a sea of people on shoulders swaying to the track. Despite the shift in atmosphere, the crowd still manged a mosh pit as it was clear the energy was not dying down any time soon. A striking, stripped back solo performance of 'See Me Now' caused a mass of voices reciting the lyrics back at Luke as he belted out the emotive track, claiming it was about a personal loss of his.
It was clear that the crowd were itching with anticipation for those first few familiar and unmistakable chords of 'Naive', an the main soundtrack to mid-naughties summers; and the crowd was not left unsatisfied as the band finished on this one, whipping up a truly grand finale. While their newer material is contains a lot more chart friendliness as opposed to their classic geeky indie vibes (which clearly hasn't failed to still attract a crowd of new fans) The Kooks have evidently established themselves enough to make this transition and still be respected and followed by a mass of fans regardless.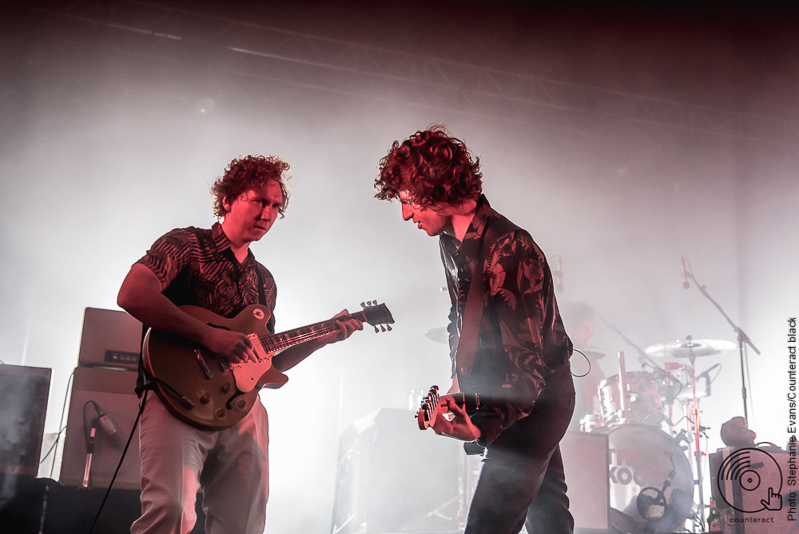 The Kooks
It seems the band have attempted to channel back into their old ways to create their chirpy new single 'Be Who You Are' yet with Pritchard's underlying signature chirpy acoustic guitar and with the oh so familiar catchy, infectious chorus, the track certainly wouldn't fall short of being a current chart hit.
Photographs by Stephanie Evans