Review: The Japanese House wow fans at the O2 Institute
After stellar openers Babeheaven and Tamu Massif, The Japanese House took to the O2 Institute stage on Saturday 13th May
Performing for only an hour, the set was short but sweet
On full display was The Japanese House's intoxicating sonic mixture of indie and electronic vibes
On the top floor in a tiny room stands a group of fans anxiously awaiting the headlining artists. After two stellar openers, mystic harmonising Babeheaven and alternative Tamu Massif, the fans were waiting patiently for the headliner. The Japanese House are still a relatively young band, with releases only coming from two years ago. Artist Amber Bain makes up the core of The Japanese House but on this tour friends accompany her and band mates, making the solo act take on a larger band feel. While the band may be young there is a sense of maturity and austerity in the work, poignantly displayed during the O2 Institute show.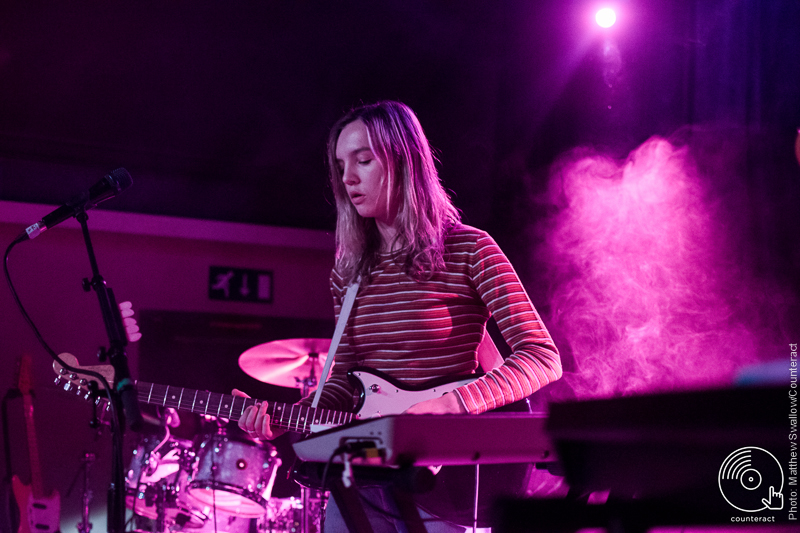 The Japanese House
The Japanese House, like many bands coming from this demographic, as a wonderful mix of genres and sounds. Bain tends to fall into the ambient indie electronic category. Part keyboard and guitar, part synthesizer and sampling, the sound is familiar but futuristic. Bain writes and curates the music herself, and with the help from The 1975 artist George Daniel, has been able to craft a sound that is uniquely fluid but still hauntingly eerie. Songs like "Clean," "Good Side In," and "Saw You In A Dream," played during the O2 performance, perfectly typify the sound that has come to be affiliated with The Japanese House.
These ambient wonders facilitate the creation of a mellow, drawn out mood. Whereas some shows leave you energized and hyped, a show by The Japanese House leaves you calm and catatonic, but in a good way. There certainly are some more upbeat tunes that stream through the speakers. Sampling bits allow The Japanese House to create a more pop undertone to a handful of their songs that lighten the mood and allow for a bit of a more energetic sway. "Pools To Bathe In" and "Leon" certainly brought about some enthusiastic dancing from the otherwise motionless crowd. In the world of indie electronic the range of sounds is rare but appreciated at this show.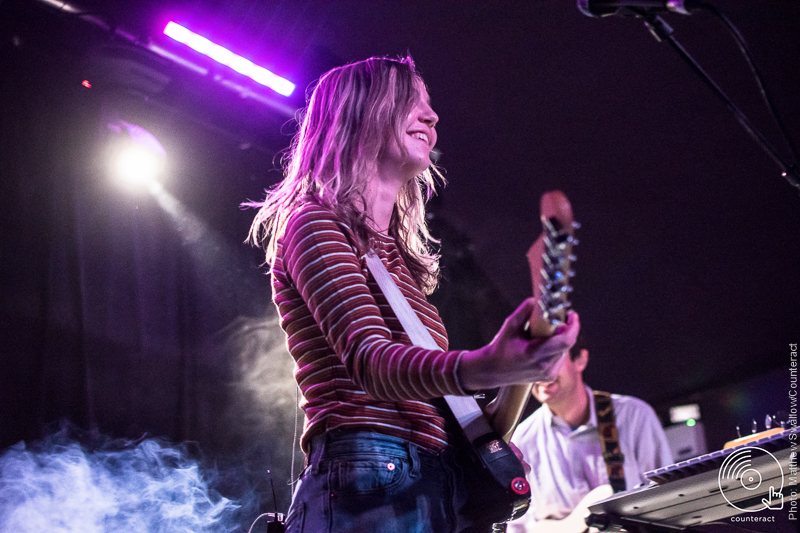 The Japanese House
The Japanese House put on a short but excellent show, displaying their range in sonic talent as well as their more established sound. The set certainly left many wanting more, a good thing for artists who are constantly on the touring circuit. With festivals and a full summer ahead it will be exciting to see how The Japanese House mature both their sound and their live performance. The Japanese House at the O2 Institute wowed fans and lulled them into a warm cocoon of good times and great music, making us very excited to see what is to come in the future.
Photographs by Matthew Swallow
Setlist:
Clean
Teeth
Cool Blue
Pools to Bathe In
Good Side In
Swim Against the Tide
Sugar Pill
Leon
Saw You In A Dream
Letter By the Water
Still
Face Like Thunder