Review: The Cribs celebrate 10 years of 'Men's Needs…' in Birmingham
The Cribs made a triumphant and long-awaited return to Birmingham on May 13th

The Wakefield trio celebrated the tenth anniversary of seminal album Men's Needs, Women's Needs, Whatever
Support came from Norwegian upstarts Sløtface and Midlands rockers God Damn
"It weren't my best, but who cares?" utters Thom Edward, the head honcho of God Damn, towards the end of their splintering set. If you understand the line's origins, you'll be among the many that hold The Cribs, and specifically their 2007 album Men's Needs, Women's Needs, Whatever, in such high regard.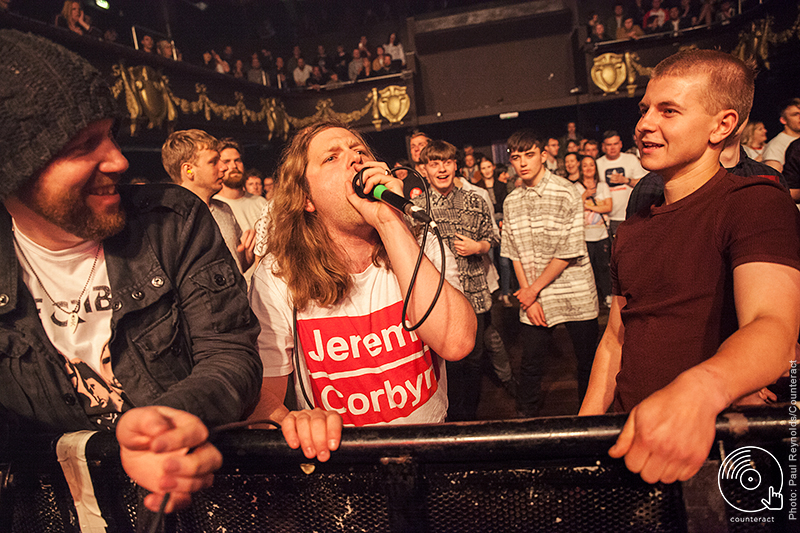 God Damn
However, Edward of course does his best – God Damn is the little engine that could, a band with molten thrust and Wytches-esque fury, bound together by the pummeling drums of 'Bash' Weaver and the long-locked scuzziness of James Brown. With every stage they approach, they leave it sweaty and satisfied. The O2 Institute was another to tick off.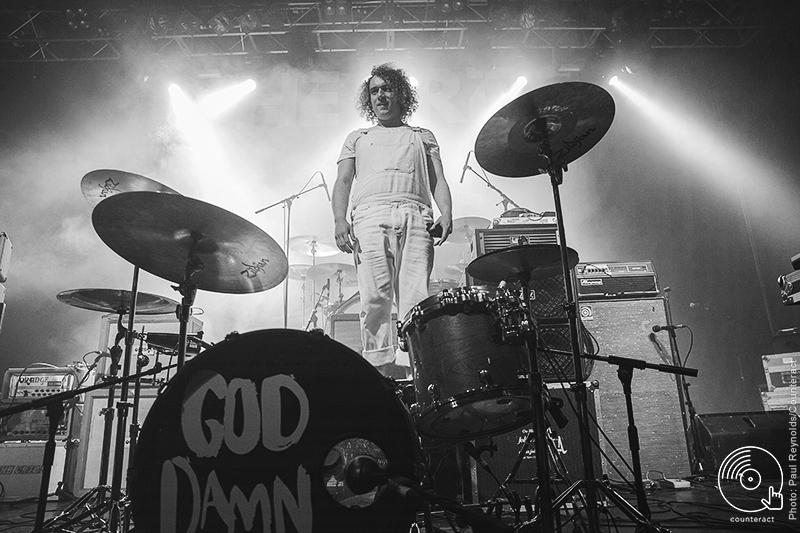 God Damn
Sløtface seemingly had played everywhere in the UK except Birmingham, but at long last those who have fallen in love with the Norwegians' brand of punk-infused power pop had a chance to witness their fizzy, energetic live set. Haley Shea is a phenomenal front-woman, a bundle of boundless abandon as she leaps around during early off-cut 'Angst' and the '90s-baiting 'Empire Records'. By the time she's found herself at the barriers during the furious 'Shave My Head', the band's brand of Wannadies-esque ironic fuzz has seen their hitherto Brum ignorance long forgiven.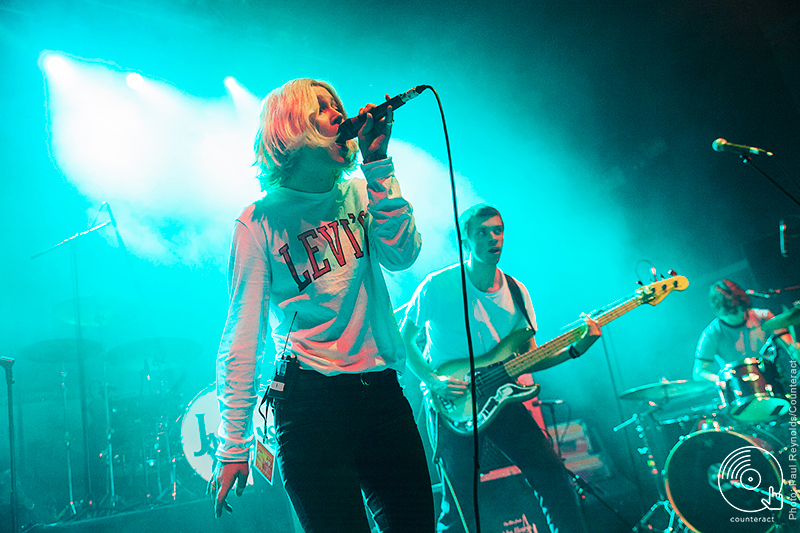 Sløtface
Playing albums in toto has become a touchstone for bands that have, whether they are aware of it or not, fallen on hard times or are struggling for creative energy. Ergo, it was perhaps the most surprising that a forward-thinking, and still considerably viable, act as The Cribs announced they were playing MNWYW in full. After all, such nostalgic love-ins were vetoed for their self-titled debut and The New Fellas. However, dig deep and it's easy to see why this album, in particular, deserves a plunge into the past – it was the record where the Jarman triumvirate traded their previous lo-fi loveability for a more widescreen sheen, Alex Kapranos' clean, but not pristine, production bringing out the best in Ryan's spiky riffs, Gary's lacerating howl and Ross' nimble drum work.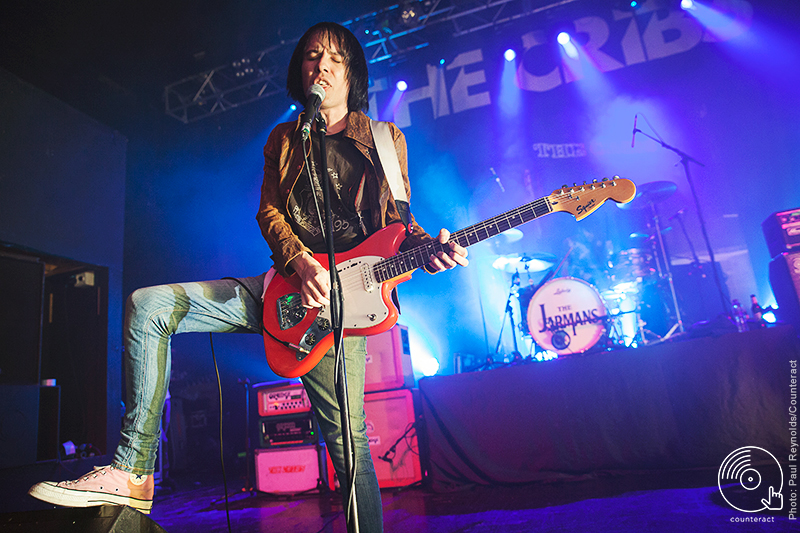 The Cribs
Hearing the record in total, only interrupted by Ryan's introductory quip of "welcome to the Eurovision Song Contest", hit home just how resonant MNWYN is, even when removed from the indie-addled, cardigan-wearing era of 2007. From the clique-bashing sing-a-long of 'Our Bovine Public' to the paper-thin acoustic lament 'Shoot the Poets', MNWYN is their most consistent album, a lean and concise collection that touches upon a raft of themes.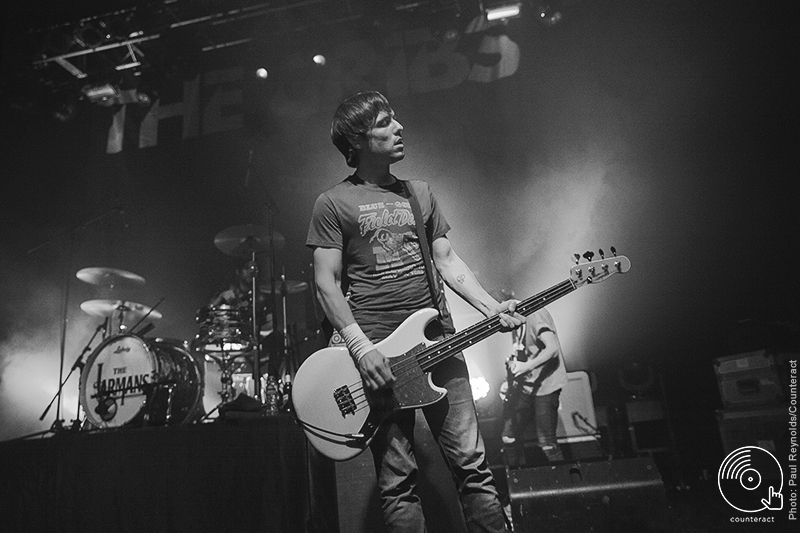 The Cribs
The record, and subsequent live performance, switches between more abrasive, fuzzed-up territory and twinkling, but no less thrilling, moments of contemplation. 'Moving Pictures', 'I've Tried Everything' (featuring the still-brilliant line "I ran to Brighton, it didn't solve anything") and 'My Life Flashed Before My Eyes', mix mournful introspection with Ryan's intricate arpeggios. 'I'm A Realist' and 'Girls Like Mystery' are heartfelt blasts of longing wrapped up in adolescent dislocation, while 'Major Titling's Victory' (props to the Jarmans for including the "is this me talking now?" line) and the two big hitters. The Lee Ranaldo collaboration 'Be Safe' and lead single 'Men's Needs', deal with a generation's apathy through hard-hitting rock.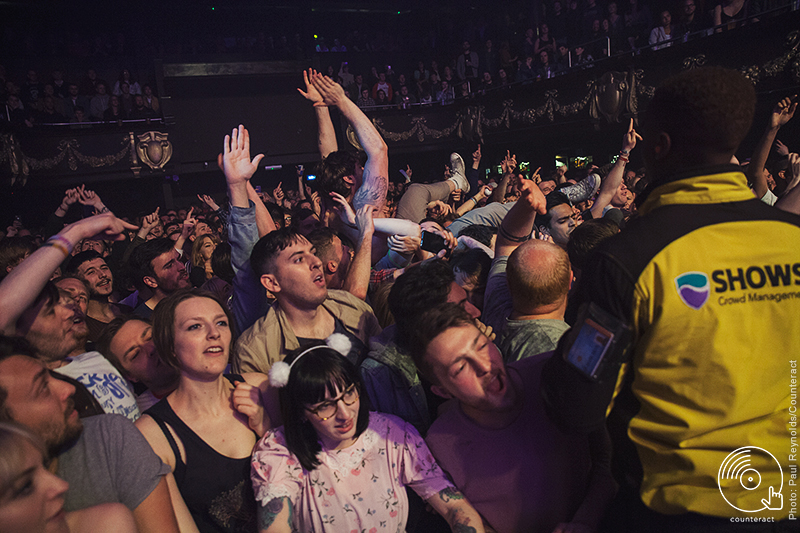 The Cribs
Throughout the performance, a bulging Birmingham crowd – some visibly around during the record's original release, some no doubt in Huggies at the time – scream back the lyrics and mosh with reckless abandon. When the album's finished, the trio unearth a few other tracks from the Men's Needs… era, most notably the frenetic 'Don't You Wanna Be Relevant' and the downbeat, jittery B-side 'Fairer Sex'. There's also time for further hits, the taut blast of 'Mirror Kissers' slotting in among the bittersweet 'Different Angle' and 'Another Number', hailed by Ryan as the greatest ringtone that never was.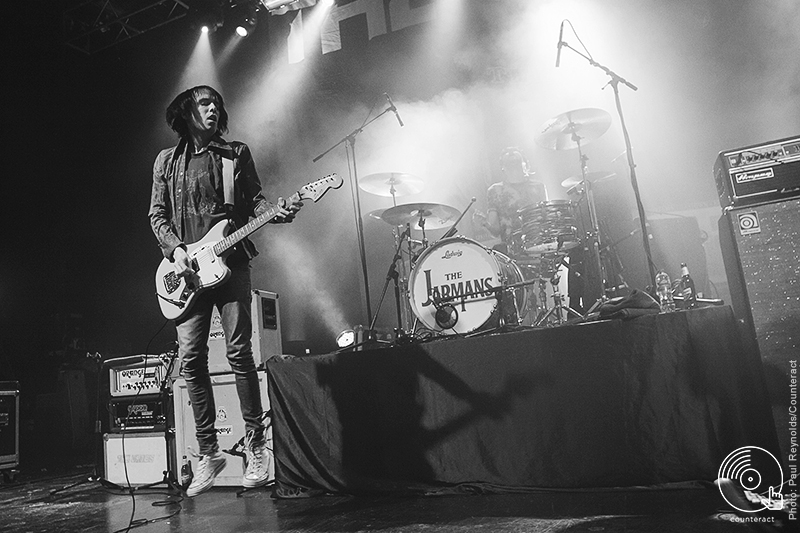 The Cribs
Nostalgia can be a compelling liar, but by revisiting Men's Needs, Women's Needs, Whatever a decade on, The Cribs return to a pivotal point in their career, where longevity and mass acclaim would follow.
Photographs by Paul Reynolds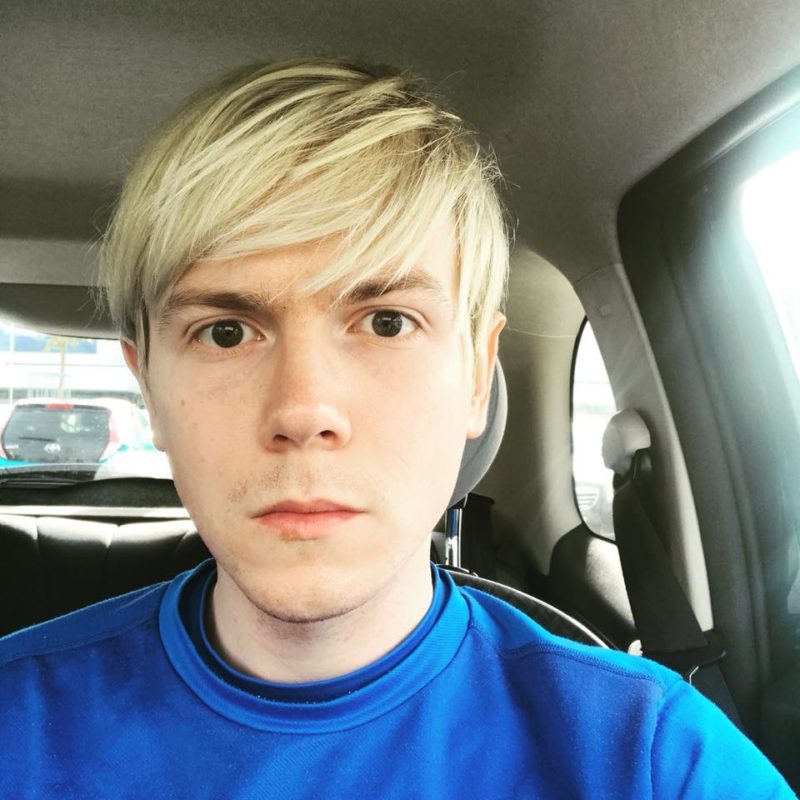 Tied to the '90s. I love anything with a good melody. Favourite acts include DIIV, Best Coast, Wavves, MBV, The Lemonheads, Bully, Pavement, Weezer, Wolf Alice, Mac DeMarco and Dinosaur Jr.