Review: The Hot 8 Brass Band bring a taste of Mardi Gras to the second city
Nottingham soul starlet Harleighblu kicks proceedings off with a short but tight set
The Hot 8 refuse to allow poor attendance to affect their huge live show
The band cover hip hop, funk and soul to a rapturous reception
A Sunday evening on a bank holiday in Birmingham, which happens to share a weekend with the festivities of gay pride, and what better a way to celebrate than to party with 8 very soulful sons of Mardi Gras, in the form of one of New Orleans' many successful brass bands.
Current tour support comes from the band's Tru Thoughts label mate Harleighblu. Hailing from Nottingham, she's clearly a touring workhorse, with a list of festival credentials as long as your trombone. With the help of her band, she works her way through her healthy catalogue of original material with a polished finesse. That being said, the highlight is a pair of covers. Mötorhead's Ace of Spades and Eurhythmics' Who's That Girl serve as crowd pleasers before the short set comes to an end.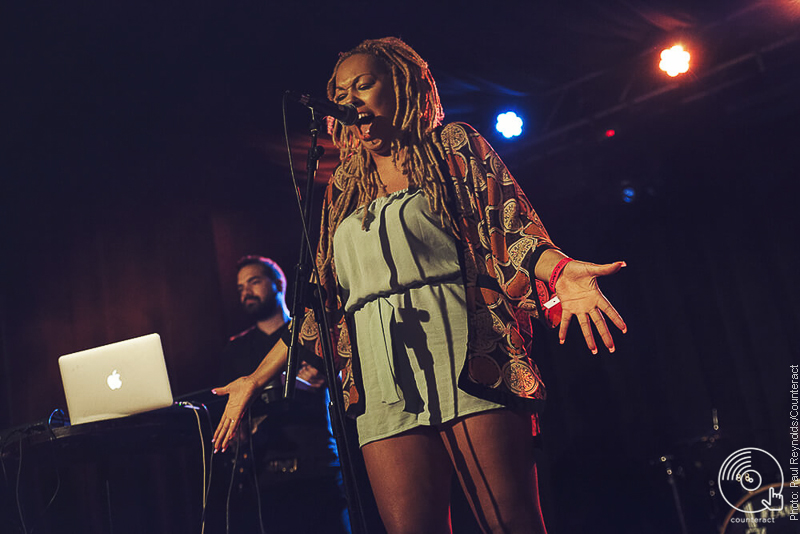 Ordinarily, shows in venues like the O2 Academy adhere to a formula. Lights go down, crowd cheers, band enters stage, music ensues. Not today. Hot 8 Brass Band's members gradually filter in and amble around for about five minutes before one of them decides to start. It's unclear whether this is because of a mistimed entrance, or the fact that getting a sousaphone through that tiny stage door isn't something that should be done in the dark. Regardless, we're underway.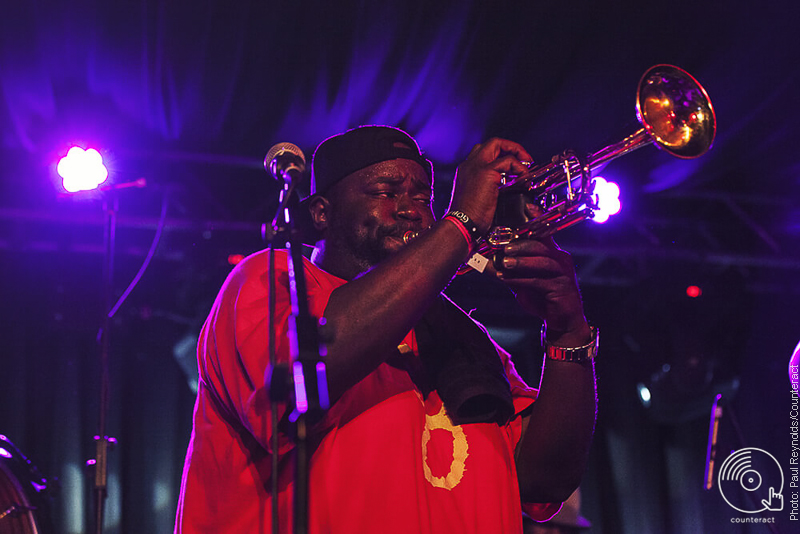 The opening track is a widely covered jazz funk song from Herbie Hancock's legendary Headhunters album of 1973. Chameleon is the ideal choice as an opening track, and immediately injects an involuntary party into the half empty Academy 2. Bandleader Bennie "Big Peter" Pete is insistent that everybody in the crowd takes a step forward, and if anyone is seen to be standing still or not waving their arms in the air, they are soon dealt with. This place might not be full, but it's committed.
Anyone who is familiar with the band will know that their material is largely not of their own writing. Not original material, but also not covers. It's an odd hybrid. Reworkings more than anything, blending old funk classics like Papa was a Rolling Stone with influences from hip hop and soul in equal measures. There is call and response, there is chanting, there is rapping, and lots, and lots of dancing.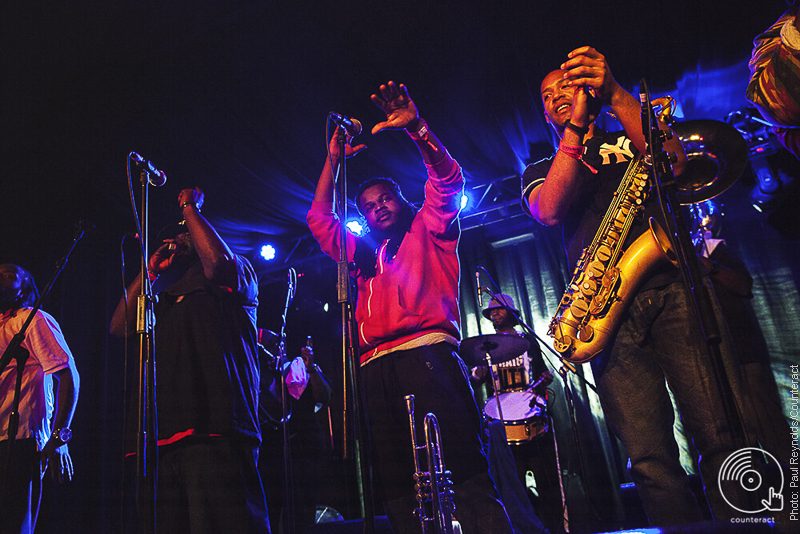 These eight men ooze charisma. The set list is possibly the least important aspect of the show because the music really isn't the draw…they are. Regardless of this, at the show's half point they crack out a couple of the songs that have given them the reputation they've earned. Their re-imagining of Snoop's what's my name has everybody in the room singing along (ROCK WIIITH THEEE HOOOOT EIGHT!) and the now infamous cover of Sexual Healing unhinges the place. An unlikely underdog snatches the prize for biggest reaction with a version of Luniz's I Got Five on it that has the most hardened dad dancer gyrating like a twat. And somehow still looking acceptable.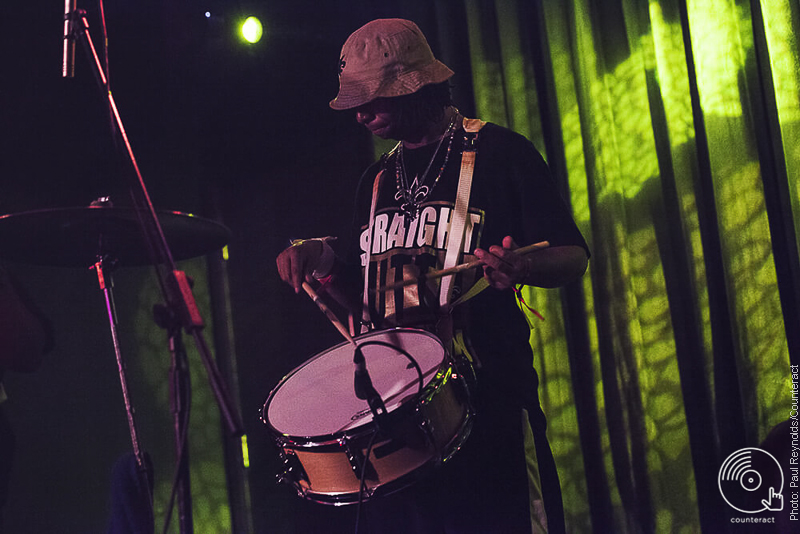 After a few more heavily elaborate medleys, it's time to go home. The final stop on this Cajun mystery tour leads us to visit our neighbors in Coventry, as the unmistakable opening to Ghost Town liquefies the atmosphere beyond recognition. The Hot 8 Brass Band tour a lot, and have managed to breathe new life into some of the most overplayed, over covered songs in recorded history. Some might say that they're on the road a little too much, but if you told them somebody had said that, they'd probably just say "Hudat!?" and reach for another said of beads. They are very, very good.
Photographs by Paul Reynolds