Review: The Cosmics play a show of seismic proportions at The Sunflower Lounge
The Cosmics celebrated the release of new track 'Inishfree' with sell-out Sunflower Lounge show on 17th March
The headlining garage rock trio played a raucous set of loud and proud punk
Support came from P.E.T, Pink Lake and The Americas
Watching this gig at The Sunflower Lounge was like flicking through a jukebox – hearing snippets of thrash, grunge, 80s indie, country, surf and punk, an eclectic mix of sounds all coming out of one city, each respectively making their mark and hoping to punch through the glass ceiling to the big time.
The Cosmics are lucky enough to be the latter – with their performance at Glastonbury Festival being enough of a milestone.  Their Sunflower Lounge performance was a celebration of new single "Inishfree' for the band – but a celebration of local music, courtesy of Birmingham Promoters, getting the recognition is deserves for the rest of us.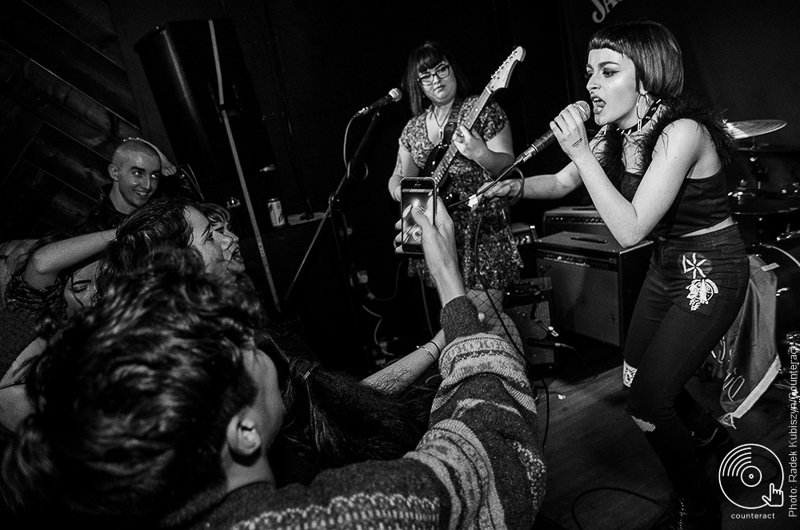 P.E.T
First support came from thrash punk group P.E.T, introducing themselves through the ever-trendy ear piercing feedback. Tiny but mighty, their jagged melodies and raucous vocals carried them through originals such as 'Tommy' (introduced to the crowd with the warning "if you do drugs you'll end up like Tommy") as well covers of The Pixies and the Spice Girls.
Their cover of the 90s girl anthem 'Wannabe' was interesting – as the lead guitarist took centre stage here. She carried the melody both through guitar and voice – whilst the chorus was treated to a thrash punk rendition. Closing the set with a new track that is "probably the angriest thing" singer Abi has ever written – the crowd leapt into a tornado alongside the thrashing anger and tongue in cheek punk lyrics. Keep an eye on P.E.T as they take Birmingham by storm, but watch out for the thorns.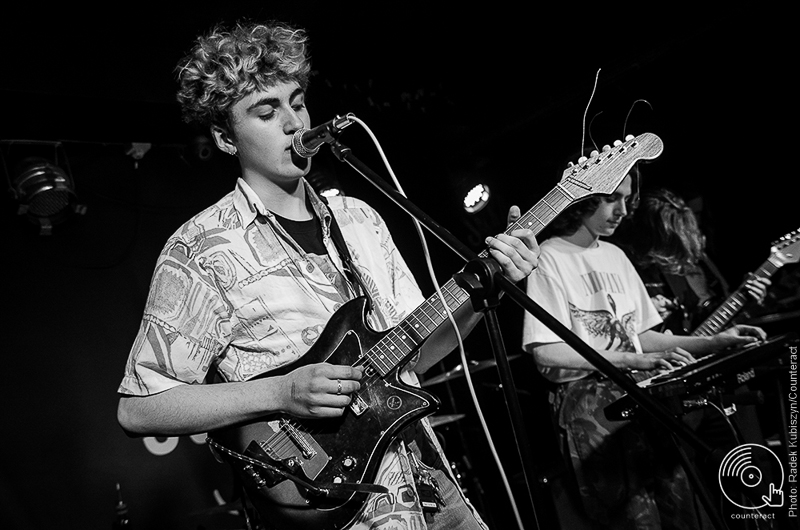 Pink Lake
The tone changed completely with Pink Lake (formerly known as Curry Sauce). Their mellow tone left a taste in your mouth – longing for the nostalgic music of Silversun Pickups or the Smashing Pumpkins. Synths introduce tracks like a scene from a dystopian 80s movie, whilst the rest of the instrumentation tries to sneak through without drawing attention. Riffs are focused, concentrated, the singer is shy and subdued – almost like the layering guitar reverb was like a guard. That's until the final few moments of their set, when they hurl themselves into momentum – a cacophony of keys, guitar and drums all at once. And then they leave without saying a word.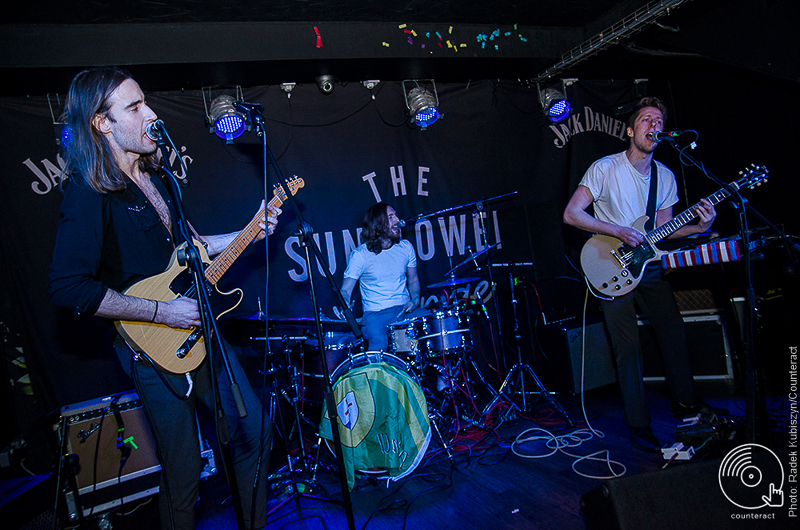 The Americas
Once again, a wholly different sound came out of Worcester based band The Americas. On first thought, their introduction was reminiscent of 60s rock and roll – an acid trip of swirling guitar melodies. I was proven wrong, as they set themselves a completely different dirt path to follow. The Americas are music with soul. Classic country vibes are electrified with Rolling Stones' esque rock & roll blended with optimistic, summery themes.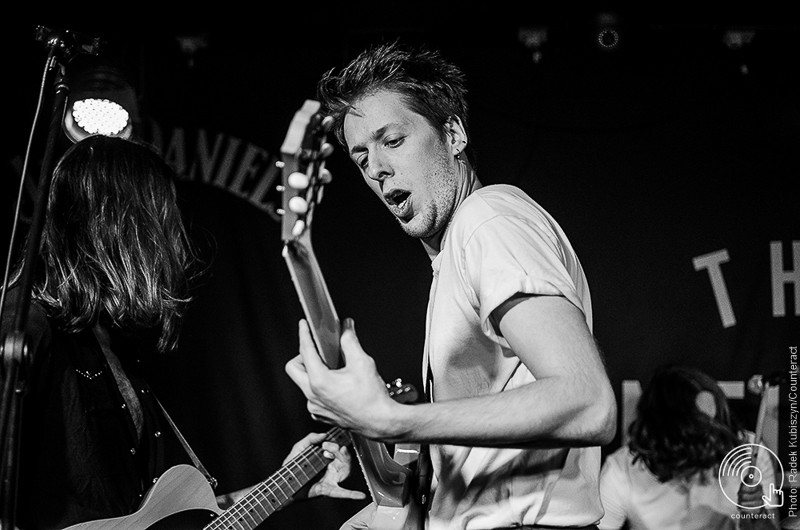 The Americas
Their set drifts through with tenacity, paving through highs and lows before reaching climax at staple track "Something's Gonna Happen". With harmonica in tow, it's a anthemic crowd pleaser – impossible not to crack a smile through the foot stomping beat. You can tell The Americas are just happy to be making music. No trends, no politics, just good times. The Americas were named best newcomer by GigSlutz and hotly tipped by Fred Perry Subculture – and no one can deny that they deserve far more recognition.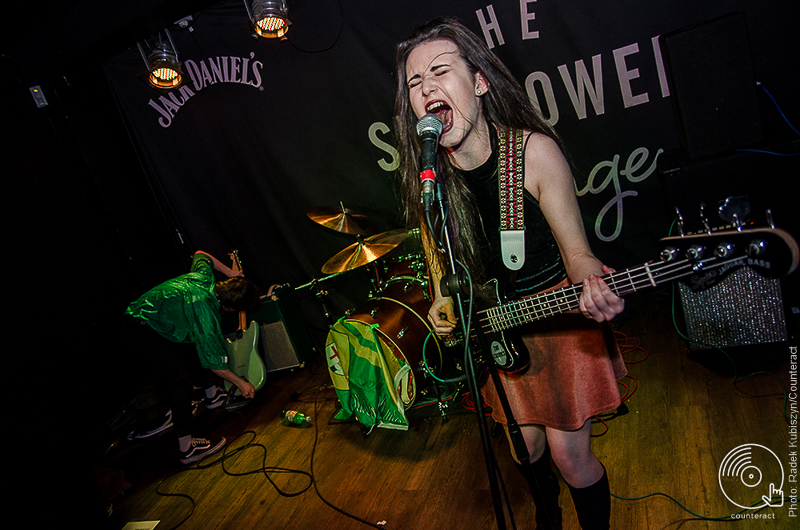 The Cosmics
The Cosmics are moving faster than anyone can keep up. They're far past their days of rocky, beachy tracks – evolving into a controlled chaos of punk. They introduce with a slow burner, demonically chanting "You really messed up my head, you messed up my mind" before spinning into a chasm of hurt and pain. They career into new single 'Inishfree' – guitar and bass chase as singer Erin screams lyrics of paranoia and pure rage. The crowd follow the raucous noise and hurl into pits, crowd surfing and jumping on stage (which is both impressive and dangerous in the Sunflower Lounge basement).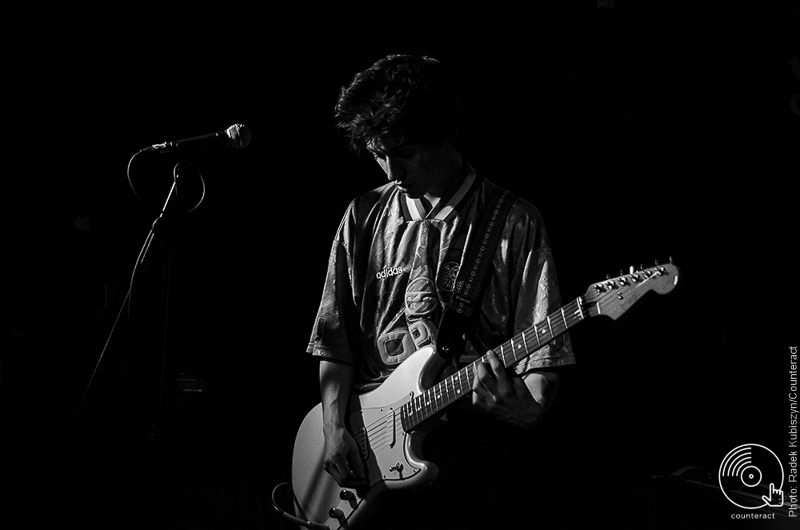 The Cosmics
Fan favourites 'Johnny' and 'Waste of Time' create a frenzy amongst the fans – wanting even more in an encore. The Cosmics appease the crowd, this time with guitarist Conor taking centre stage with a song he wrote. The Cosmics' tracks are like a blaze – they're scorching and short in time, but leave destruction in their wake.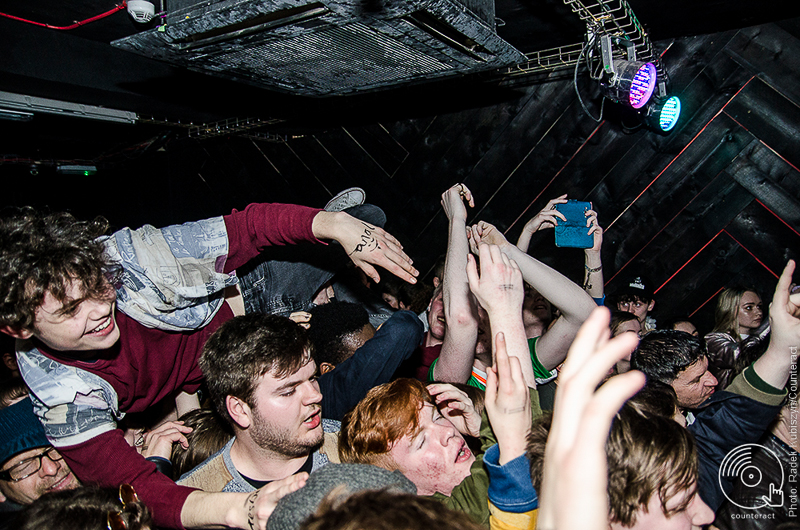 With an EP to be released later in the year – expect even more from The Cosmics. This grunge and punk route that new track 'Inishfree' follows helps them flourish into a louder sound. Keep an eye on The Cosmics, these three move fast.
Photographs by Radek Kubiszyn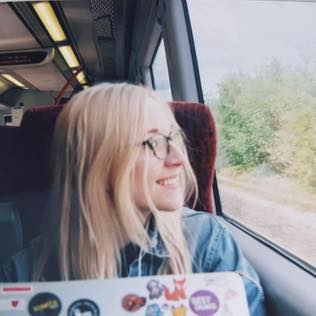 PR, events and social media by day, lover of all things geeky and retro. Can often be found scribbling notes at the back of the gig.