Review: Telegram bring sleazy rock n' roll to the Hare & Hounds
Telegram returned to Birmingham on Tuesday 1st November 2016, at the Hare & Hounds in Kings Heath
Twelve song set mesmerises those in attendance
Support on the night comes from tour support Phobophobes and local band The Hungry Ghosts
The crowd tonight isn't a big as it should be at the Hare & Hounds, but it's Tuesday, the day after Halloween and freezing cold weather, so it's not too big a surprise, luckily this doesn't deter any of the acts on this fantastic line-up from giving their all.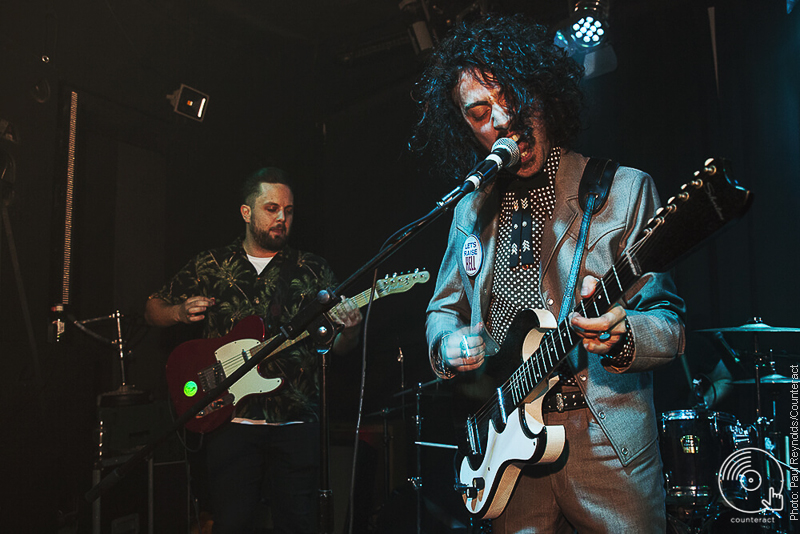 The Hungry Ghosts
Opening proceedings are local act The Hungry Ghosts, who look like members of different bands have been plucked out and thrown together to see what happens. Straight away eyes are drawn to the frontman, in a southern American style suit with a giant badge that reads 'LETS RAISE HELL'. For much of the set his style seems influenced by Detroit frontmen such as Jack White or Johnny Walker of The Soledad Brothers, with jarring episodes of screaming and barking like a dog. The music is at times a soaring soundscape, reminiscent of The Cure or Ride, then grungy and hard at others. It's an intriguing combination, at some points quite ominous and certainly unique. Moments of genius in the mix, in 6 months' time this band could either be signed or have evolved into something completely different.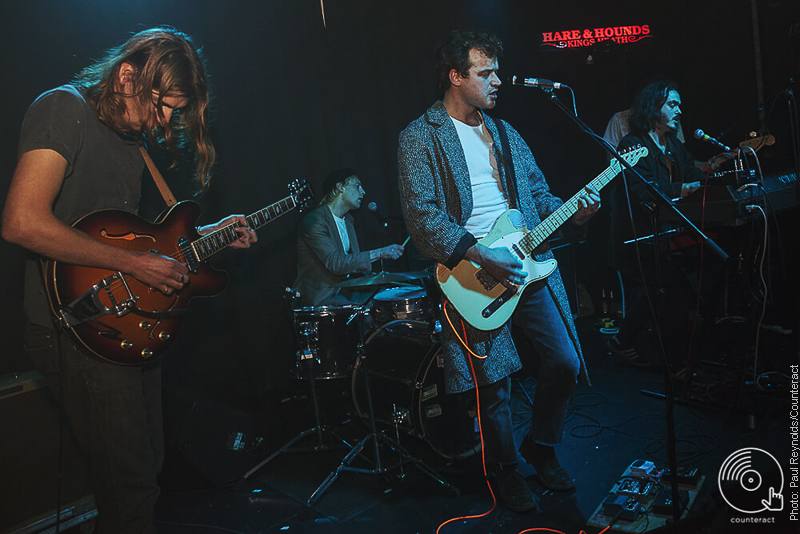 Phobophobes
Second on the bill are south Londoners Phobophobes. The dark vibes introduced by The Hungry Ghosts continue but with a completely different style. The Phobophobes' music is post punk meets garage-goth, meets psych, and beautiful Hammond-esque synths, basically a dirgey-dream-come-true. Powerful yet effortless vocals from frontman Jamie Taylor and hypnotic sounds from the band send the audience into a jiggly trance. Featuring Dan Lyons from Fat White Family no less. For fans of The Doors, The Velvet Underground, The Fall etc. etc. this is the calibre. Incredible. Go see them live, rush out and buy anything and everything they do. Seriously though.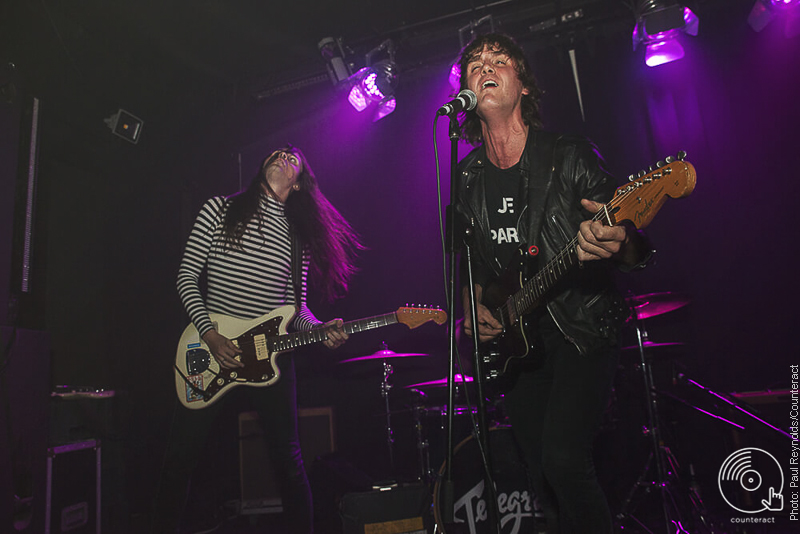 Telegram
Last but by no means least, the main event, Telegram. It's very rare that a new band comes along and sounds both authentically retro and refreshingly original. Telegram is one such band. Their image is sleazy rock n roll meets glam rock, and their music is somewhere in-between with touches of psychedelica and out-and-out hard rock. They manage to look like a cross between The Sweet, The Stooges and Black Sabbath, cool as fuck. Matt Saunders has a beautiful rich and dark vocal, along the lines of Brian Ferry of Roxy Music, and that's not something you hear very often. They throw themselves into a blistering set consisting mainly of songs from their debut album Operator which came out earlier this year. It feels like this band would be equally at home in a dirty dive venue or playing to a big stadium with some flames and pyrotechnics in the mix, not that they need them, the guitar solos are electrifying enough! Particularly on 'Aeons' their ode to never being satisfied yet still feeling good, which is surprisingly satisfying. Glancing around the room the audience is diverse, with fans ranging from 18 to 60, some young glammies in the mix, platforms, glitter and all, plus goths, rockers, hipsters, and your average gig goer, so there's certainly some mass appeal going on here. They have self-released their album, and it's always an extra appeal when a band has grafted, but it would be shocking if they didn't get swooped up in time for the second album, whenever that may be, and then flown out across the crowd in a revolving cage, but we're getting ahead of ourselves here. A must-see live and make sure you get your slinky paws on their album today. Well go on then!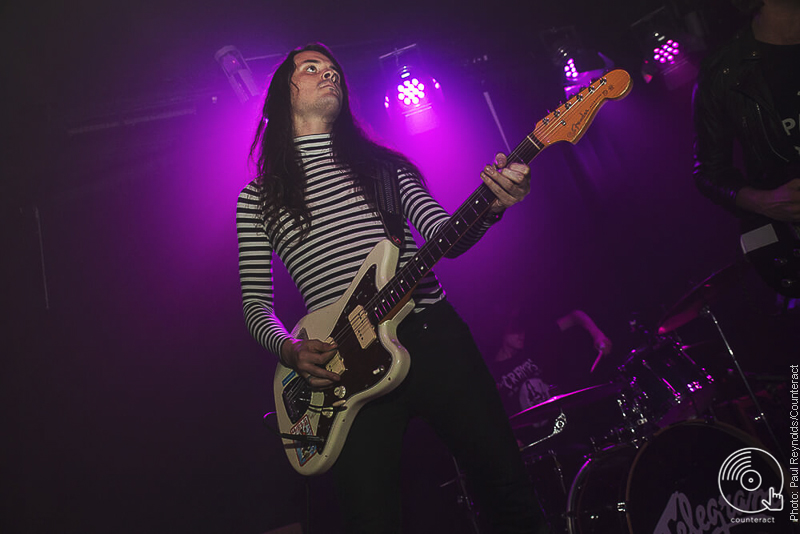 Telegram
Photographs by Paul Reynolds
Telegram played:
FS
Godiva's Here
Aeons
Taffy Come Home
Follow
You Said You Saw Us
Shame On You
We've Got a Friend (Who Knows)
Telegramme
Rule Number One
Inside/Outside
Folly
Music/Arts/Leisure/Brum
www.mazzysnape.com