Review: PWR BTTM have their 'Big, Beautiful Day' in Birmingham
PWR BTTM headlined Hare & Hounds on 13th April
Orchards and Repeat Of Last Week supported
The night revealed a specific queer-punk subculture hard to find in Birmingham
Stepping into Hare & Hounds before a PWR BTTM gig feels like entering a secret club you never knew existed. The eager crowd, already bunched up at the front, is a sea of zany hair, punky home-made badges and glitter-smeared faces. No-one's likely to be coming back here for Jazz Night.
First up is Repeat Of Last Week, an obtuse four-piece mixing noisy alternative rock with zany, "what time signature is this?" flourishes. ROLW are all about variety: guitars twinkle then scream, vocals are murmured then cried, and drums do all the various things drums can do (be hit, etc). Whilst some of their set is a tad too mathematical for some of the die-hard, sparkly PWR BTTM fans in the crowd, others are visibly captivated by singles "Buttoned Down" and "Proud Nothing Existence".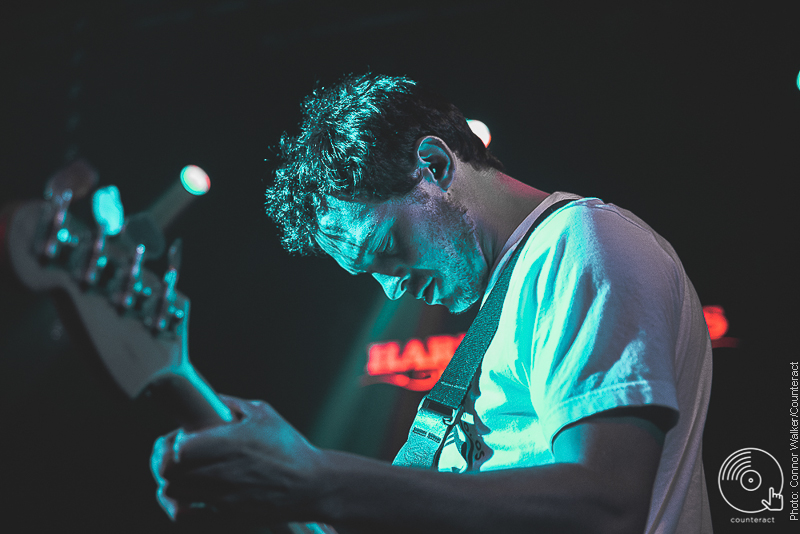 Repeat of Last Week
Equally mathematical but with more of an indie-pop vibe to them is Orchards, a Brighton four-piece supporting PWR BTTM throughout their UK tour. Pitch-perfect singer Lucy Evers is the definition of the phrase "lovin' life", beaming from behind her mic and bobbing around the stage. This liveliness spreads into the crowd, who are able to get on-board with the jazzy strangeness in Orchard's set as well as the sunny pop choruses. The highlight of their set is single 'Honey', and not just because it's about a time when Lucy punched a bee in the face. Though that does help.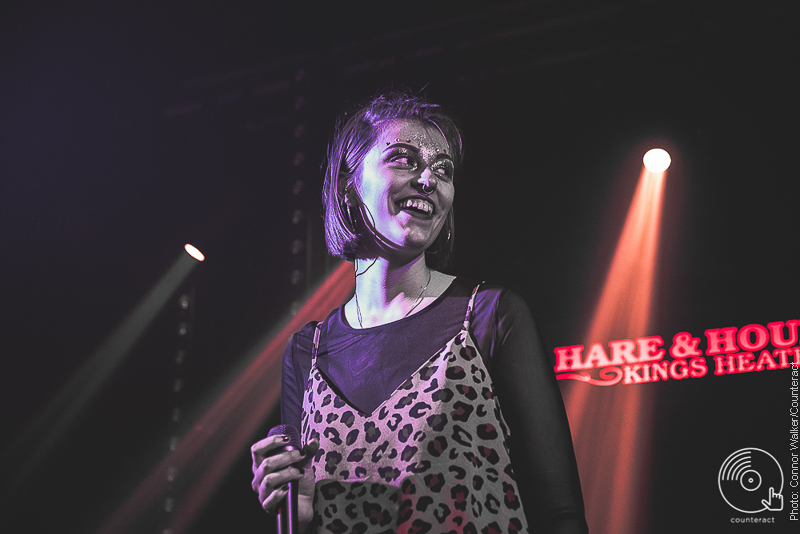 Orchards
As PWR BTTM, New York's finest queer-punk duo, begin their set, the room is filled with goodwill, partly down to a crowd of devout, cheering hero-worshippers and partly down to the band's casual stage banter. The friendly atmosphere is summed up when Orchards bassist Dan Fane- who stays onstage for PWR BTTM's set- complains about having a sore throat and someone chucks a pack of throat lozenges at him. Punk used to be people spitting and throwing glass. Now they bring you cough sweets.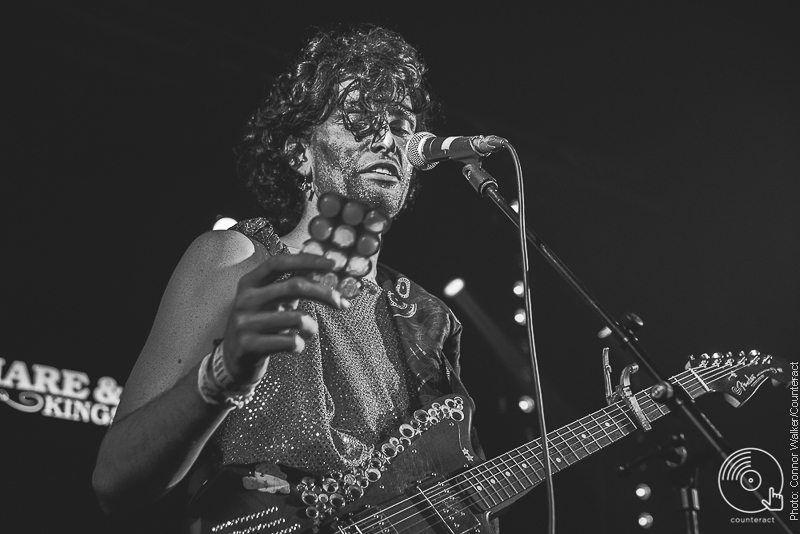 PWR BTTM
PWR BTTM make a lot of noise with not a lot of people and every note is considered in their minimal, self-taught take on indie-punk. Ben Hopkins and Liv Bruce swap instruments and smash their way through a hit-filled set, with a plethora of highlights including 'Answer My Text', 'Big Beautiful Day', 'Dairy Queen', 'West Texas', 'Ugly Cherries', and new single 'LOL'. "We've enjoyed being in Birmingham," Ben says towards the end, "We'd love to come back. Where should we play when we come back?", "HERE!" the crowd pleads. The matter is settled.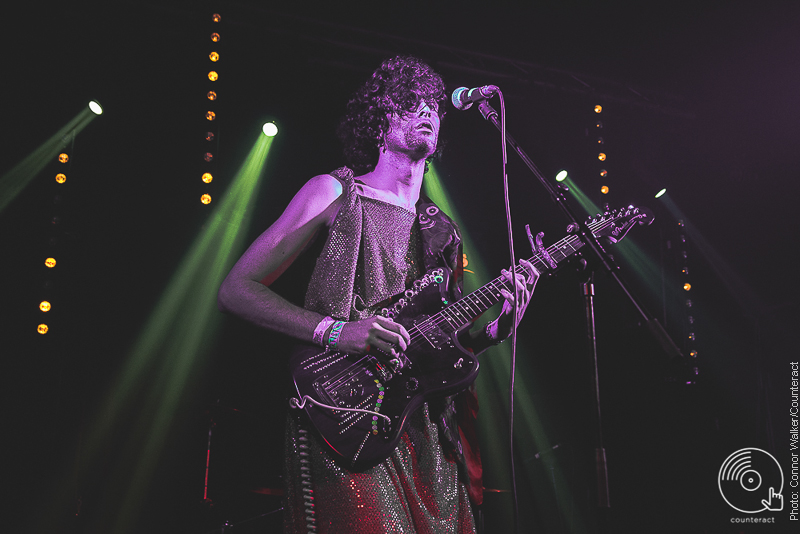 PWR BTTM
As the Secret Birmingham LGBT Punk Fanclub files out at the end of the night, the regular people of the outside world can be seen turning their heads and raising their eyebrows. The crowd dissipates in all directions, back into the real world, with blue mohawks and glittery face-paint twinkling in the darkness before disappearing. Hurst Street will be busy tonight.
Photographs by Connor Walker